Rick Nash: Top 10 Reasons Why He's Worth Every Penny to New York Rangers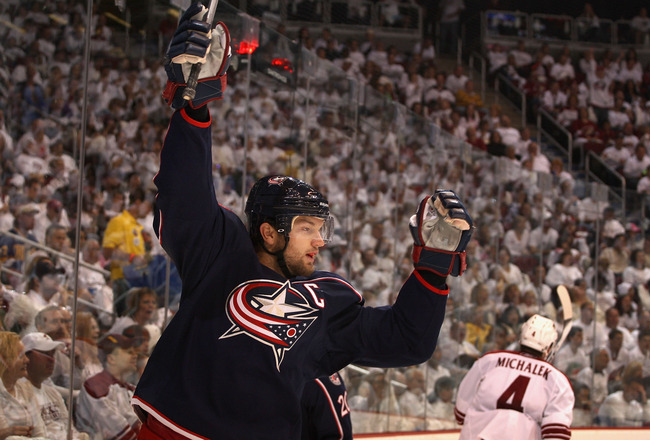 Christian Petersen/Getty Images
"Its a lucky day, just for changin'. Leavin' the old world behind.
Lucky day for walkin' a new road. Just to clear your mind.
It's a day for startin' a new way. Tellin' the old one goodbye.
Lucky day for gettin' above it. Spread your wings and fly.
It's a lucky day. It's a lucky day, yeah.
Goodbye, goodbye Columbus."
Not really sure if Rick Nash, the newest member of the New York Rangers, knows the lyrics to the song by The Association from the classic 1969 movie, Goodbye, Columbus.
But even if he doesn't, he has to be feeling exactly the same way, because his lucky day has finally arrived. Now he has an association with one of the top teams in the National Hockey League.
Traded on Monday to the Rangers from the Columbus Blue Jackets in exchange for Brandon Dubinsky, Artem Anisimov, Tim Erixon and New York's first-round pick in the 2013 NHL entry draft, Nash has a new lease on life. No. 61 also brings the weight of great expectations with him, along with the weight of his salary. In fact, he automatically becomes the team's highest-paid player, signed through 2018 at $7.8 million per season.
That's a lot of dough, folks. And here are the top 10 reasons why he's worth every penny.
Keep Reading

New York Rangers: Like this team?