Why the Tampa Bay Lightning Can Be Next Season's Ottawa Senators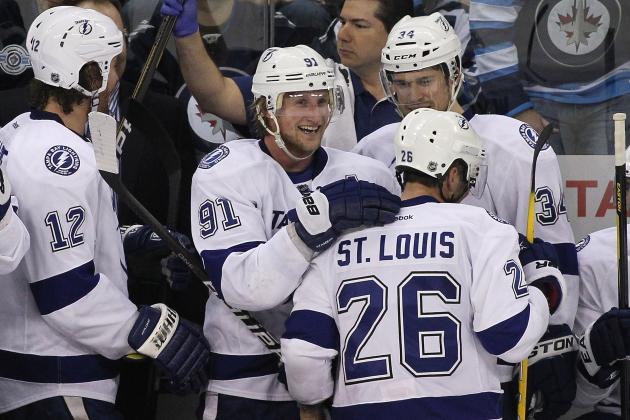 Marianne Helm/Getty Images

Last season the Ottawa Senators surprised the hockey world by making the playoffs after an incredibly poor season the year prior.
All the teams in the basement this year are hoping that they can match the success of the Senators with an immediate turnaround.
The Tampa Bay Lightning is the team with the best chance of making themselves into the Senators of the 2012-2013 season.
Begin Slideshow

»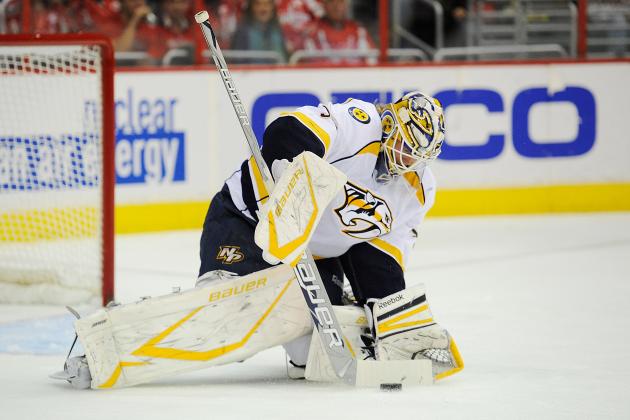 Patrick McDermott/Getty Images

One of the biggest reasons for Tampa's unceremonious free fall last season was the play of Dwayne Roloson.
As good as Roloson was for the Lightning during their run to the Eastern Conference Finals the previous season, in 2011-2012 Roloson was equally bad.
So, early in the offseason, Tampa Bay acquired former Nashville Predators backup goalie, Anders Lindback.
Lindback is essentially a carbon copy, from a style perspective, of current Nashville goalie Pekka Rinne.
Lindback is also a great deal younger than Roloson and should have several bright years in front of him.
Not to mention, he's a giant. Lindback is 6'6" and 203 pounds. That is enormous for a goaltender. His size alone should help minimize many of the types of goals that Roloson gave up.
Whereas Roloson lost several games for the Lightning last season, with the improvement in goal it is likely the goaltending will be more responsible for stealing some wins.
Jim McIsaac/Getty Images

Tampa Bay struggled in the defensive aspects of the game last year and just couldn't hold things together.
The upgrades in net should help a great deal, but they managed to add some better depth on the blue line that will help the team both offensively and defensively.
Matt Carle will help log big minutes on the blue line and add some more toughness.
Sami Salo, while a bit of a risk due to his age and penchant for injury, is another big defenseman that will help Tampa's power play with his huge shot.
Since they are a defense-first team, this improvement will help Tampa pick up more wins.
Harry How/Getty Images

It isn't very often that a member of the team that is nearest to the bottom of the NHL also has the league's leading goal scorer in the NHL.
Stamkos will continue to be consistent in his goal scoring, and a guy that can put up 60 goals should keep Tampa Bay in more games and add a few more wins.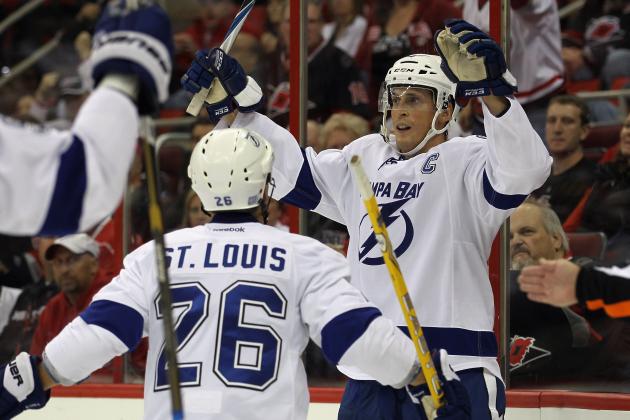 Bruce Bennett/Getty Images

Tampa Bay has solid leadership on their team. Vincent Lecavalier is a great captain for his team and continues to produce solid numbers.
Martin St. Louis seems to always be productive despite his age and size, and is always the picture of what it means to be a hard worker.
Eric Brewer used to be captain on the St. Louis Blues, and Victor Hedman is emerging as a leader on this team.
The core of this team is strong.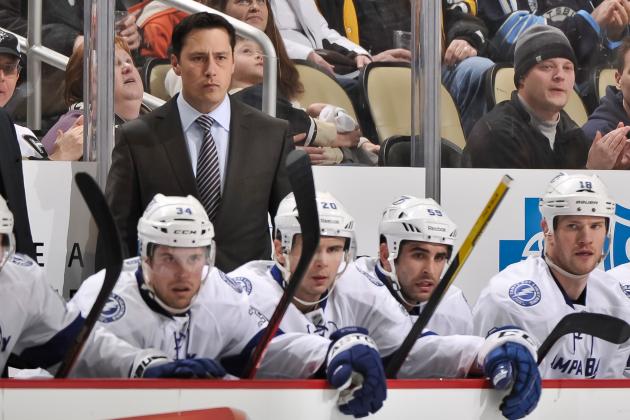 Jamie Sabau/Getty Images

Tampa Bay has run a strong system that propelled them into the Eastern Conference Finals a couple of seasons ago.
This system still works but it requires strong goaltending and solid defense. With the additions that the Lightning made in the offseason, they stand primed to be this season's big turn-around.