NHL Free Agency: The 11 Riskiest Signings to Date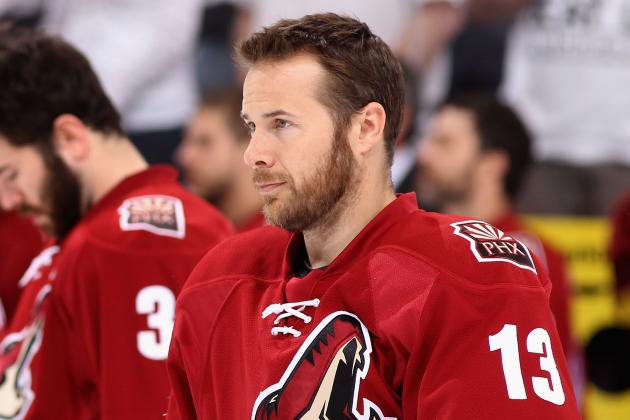 Christian Petersen/Getty Images

NHL Free Agency is a process that most teams in the league rely on to improve their roster immediately.
It's the easiest way to gain a player that will be an asset to the team because they don't have to give anything up in a trade and don't have to wait for a player to develop from being drafted.
Still, even though players are often proven players, there is always an inherent risk teams take when acquiring new players.
Will they fit their system? Was their success based off of other factors? Are they over the hill? Does their play equal the contract they were given? All of these are questions that are asked of free agent signings.
Here are some of the signings that will carry the most risks this coming season.
Begin Slideshow

»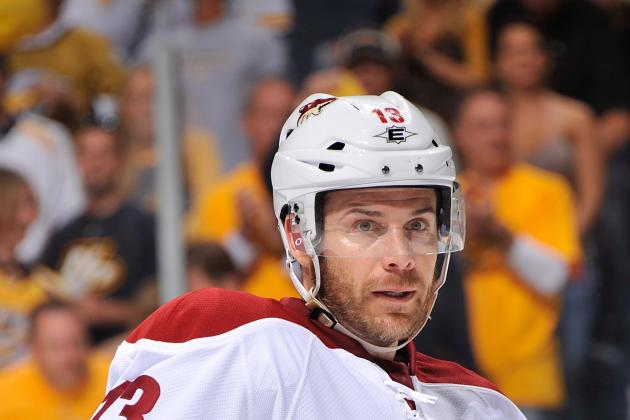 Frederick Breedon/Getty Images

Ray Whitney proved that he still has some gas left in the tank with the very productive season that he had (24 goals, 53 assists) with the Coyotes.
He's still probably got a lot to give, but the simple fact of the matter is that Whitney is 40 years old and Dallas gave him a two-year contract worth $9 million.
There is a lot of risk simply with the fact that he is 40 years old and it is impossible to say that a 40 year old player will be a sure thing.
I think he will help the Stars out, but it is a risky signing.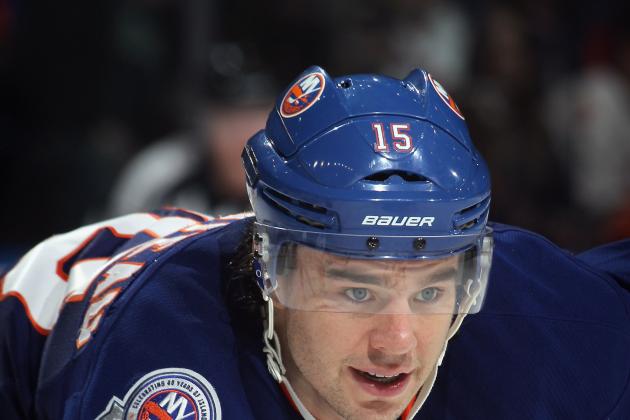 Bruce Bennett/Getty Images

First off, I am a huge fan of this signing for the Avalanche and think that is was one of the better value signings that has happened to this point.
Still, the Avalanche are taking a risk on Parenteau for a couple of reasons.
First, Parenteau has spent the vast majority of his professional career playing in the AHL where he did put up solid numbers. But it is hard to say that those numbers definitely transfer as the NHL and AHL are not comparable leagues.
Second, the question has been brought up that his strong numbers could be more of a result of playing with Matt Moulson and John Tavares, both of whom had 30 goals last season.
Avalanche fans are certainly hoping that it not the case, and certainly the Avalanche organization doesn't believe that is the case, but Parenteau now needs to prove them right.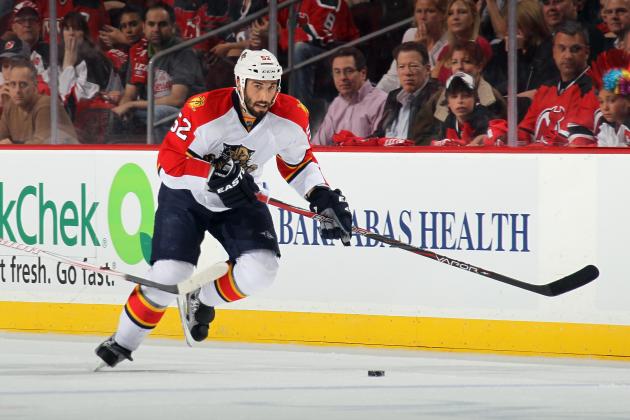 Bruce Bennett/Getty Images

Jason Garrison had a great year for the Panthers this past season and scored big-time in unrestricted free agency.
Vancouver gave him a six-year contract for $27.6 million (via capgeek) after his big year.
This is a huge risk for Vancouver for a couple of reasons. Most importantly, last season was only Garrison's second season that he managed to play more than 70 games. This was also only his fourth season of NHL experience.
Second, look at the production that he has had. Even at the AHL level, his highest output in one season is 35 points.
Vancouver threw a ton of money at him after one season where he exploded with goals. They have better hope he keeps that production going, otherwise we're looking at a serious bust of a signing.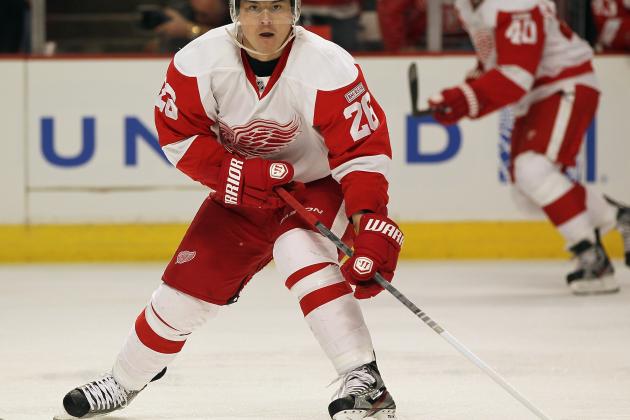 Jonathan Daniel/Getty Images

Jiri Hudler has been about a 50 point a year guy for the Detroit Red Wings for the past few seasons, and signed a pretty good deal with Calgary, at four year and $16 million.
Calgary's risk on this comes more with the fact that they don't really have the personnel to make him as successful as he was in Detroit.
The Flames have no depth at center and will have a very hard time putting together a line anywhere close to the one that Hudler played on in Detroit.
Nothing that Calgary has right now will come close to that grouping of Hulder, Zetterberg and Filppula.
Hudler was a good signing, but his risk is more that he won't produce as much because they don't have the personnel to help him.
Plus, he's a small guy, and chances are good that he'll be playing on the opposite wing of Mike Cammalleri. He'll be a part of the smallest line out there, which will make it difficult to produce.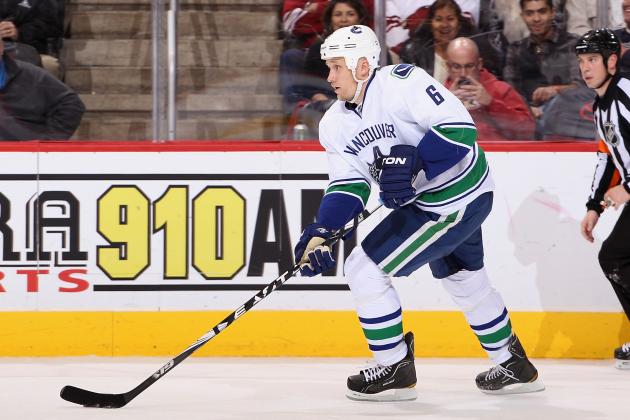 Christian Petersen/Getty Images

Sami Salo falls into a similar category as Ray Whitney because of his age. Salo will be 38 by the time next season begins, and Tampa Bay also gave him a two-year contract.
Guys that age are just a risk on any type of multi-year deal because you just don't know whether or not they'll be able to handle more than a season at their age.
The additional risk that Salo brings is his history of injuries. Through Salo's career, he has only two seasons where he has managed to play more than 70 games, but has five seasons where he has played 60 or fewer games.
He has an upside, especially on the power play, but there is a big risk investing more than one season in this guy.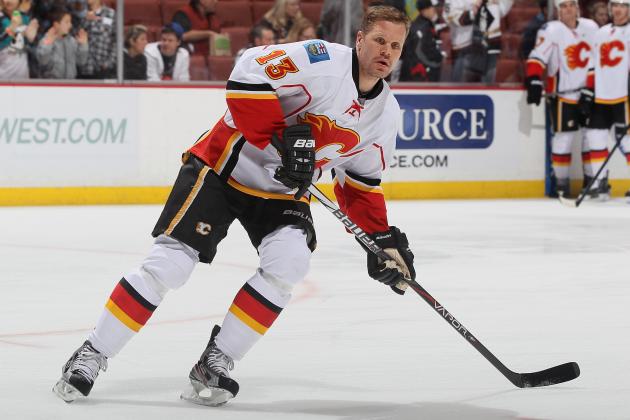 Jeff Gross/Getty Images

Olli Jokinen has had a long career and has experience some solid success in the NHL. The only problem was that that success came in only two locations.
Jokinen had his best years playing for the Flames and Panthers and experienced little success anywhere else. He's the perfect example of a guy who needs a certain situation in order to be successful.
Will Winnipeg be that type of place? Only time will tell.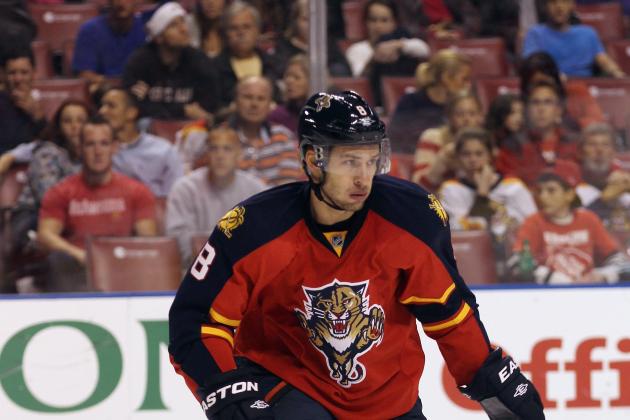 Bruce Bennett/Getty Images

Wojtek Wolski is one of those enigmatic guys that you look at and think: "This guy has so much potential, why can't he make it work?"
The answer for Wolski has just been effort. He doesn't put the effort in to live up to the potential that he has and has already become a fringe/journeyman player in the NHL.
He made an impact early in his career with the Avalanche and was close to being a 50 point a year guy, which is a valuable type to have on his team, but never would improve.
He was traded to Phoenix, then to New York and most recently to Florida. At this point, he's pretty much just there for your shootouts.
Money isn't the risk for the Capitals in this one, it's his mere presence. I'm stunned that a team that gave Alex Semin as much grief as they did about his effort went out and signed Wolski. It just doesn't make any sense.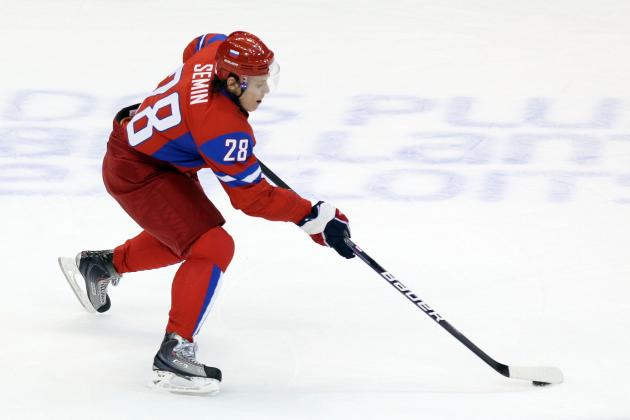 Alex Livesey/Getty Images

This one is cheating a little bit since Semin hasn't signed anywhere as of yet, but he will be a big risk.
Semin wants money similar to what he was paid this last year, and if a team gives him even close to that, then they will be taking a big risk because his production has been down the last couple of seasons.
Semin is also a guy who has a bad reputation around the league as being a quitter and a guy who simply doesn't play defense. Though it also looked as though some of that reputation might not have been earned.
So a team is taking a risk on Semin because they may not be certain of the quality of character that they are going to get from him.
Semin will fall into the high-risk, high-reward category when he does eventually sign.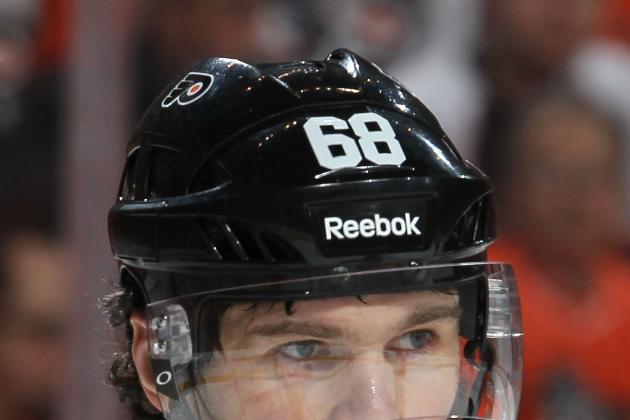 Jim McIsaac/Getty Images

Jagr had a pretty good season from a production stand-point with the Flyers last year, but bring that risk of age with him again.
Jagr is 40 years old and signed a contract that will give him $4.55 million this coming season with Dallas.
He still has something left to give, but is that going to be worth the money that he was given? Probably not.
To Dallas's credit, at least they only gave Jagr one year.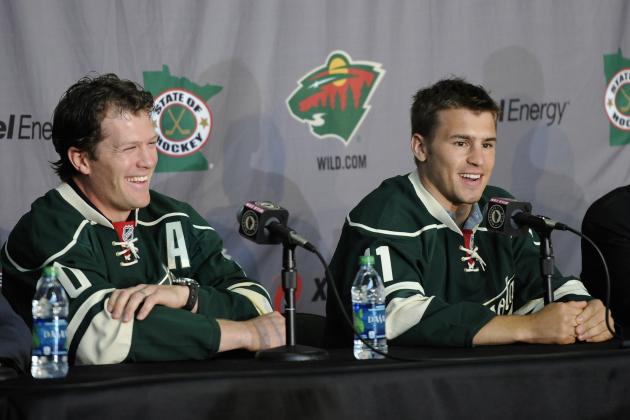 Hannah Foslien/Getty Images

As far as sure bets go, these guys might be near the top of the list.
The risk for these guys isn't going to be in their ability or in the effort that they bring to the ice every day, the Wild simply have taken a huge risk with the duration and money they gave both of these players.
They both signed 13 year, $98 million contracts. Signing anybody to that long of a contract with that much money committed to them is a gigantic risk for anybody.
From a skill perspective, both of these guys are obviously the best signings of the offseason, especially as a package. At the same time, they are also the largest risk.