NHL Trade Speculation: The 10 Hottest Names on the Market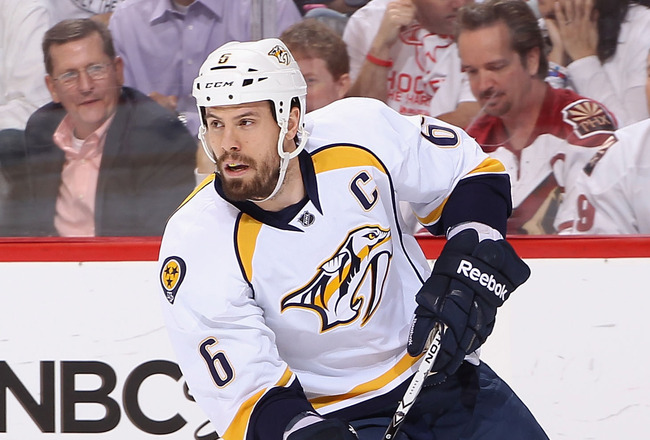 The loss of free agent Ryan Suter may force the Predators to trade Shea Weber.
Christian Petersen/Getty Images
The NHL draft and free agency are the NHL's two premier offseason events.
Teams want to build through the draft and then fill in the holes through free agency. However, when one team like the Minnesota Wild is successful in free agency by signing a pair of superstars in Zach Parise and Ryan Suter, it leaves a lot of other teams that feel unsatisfied and in need of a stronger roster.
While there are additional free agents on the market, it's hard to find game changers after the initial blush of signings. Teams may want to pursue the trade market, particularly if they have a surplus of talent in one area and significant areas to build up in another.
This year's trade market is a bit strange in that one name has been on the market since before the in-season trade deadline and remains there, and at least two other players have been talked about for many weeks.
The Columbus Blue Jackets have been dangling high-scoring Rick Nash since the midway point in the season but have not been able to work a successful deal. Other prominent names that have been mentioned include high-scoring Bobby Ryan of the Anaheim Ducks and beleaguered goalie Roberto Luongo of the Vancouver Canucks.
Here's a look at 10 of the hottest names on the trade market.
Keep Reading