NHL Free Agency: 5 Big Names That Remain After Parise and Suter Signings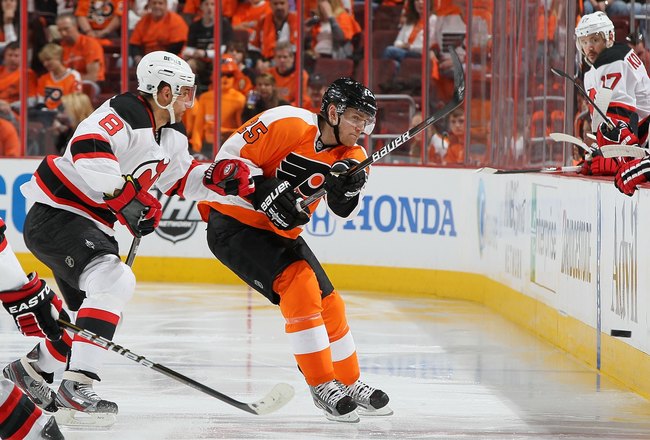 Matt Carle is now the top defensive prospect available.
Jim McIsaac/Getty Images
The two biggest names on the NHL's free-agent market signed earlier today in a package deal with the Minnesota Wild.
Debate will rage for months on whether the Wild are now Stanley Cup contenders or not.
Meanwhile, the teams that missed out on Zach Parise and Ryan Suter will now start to move on and look at the other big fish in the pond.
With those two off the market, the ante is raised for some of these big names that are still available, such as game-changers like Alexander Semin and Matt Carle.
So, who else is left?
Dominic Moore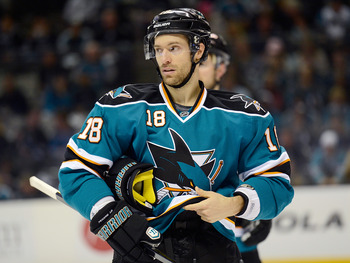 A scrappy Dominic Moore looks for another NHL home.
Thearon W. Henderson/Getty Images
A rolling stone gathers no moss, right?
Dominic Moore has played for nine teams already since his 2002-03 season with the New York Rangers. He spent last season in San Jose and Tampa Bay, and is now looking for a new home.
Four goals and 21 assists last season aren't the type of numbers that will spark a lot of interest, but the 31-year-old center could just be waiting for the right situation to become a 50-point scorer.
Carlo Colaiacovo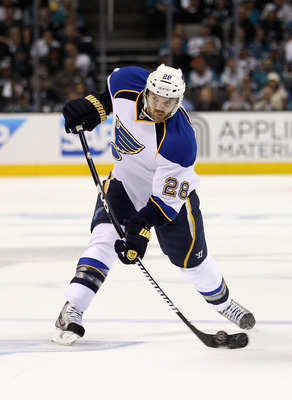 Injuries stopped Carlo last season but he is looking to recharge in a new city.
Ezra Shaw/Getty Images
Carlo Colaiacovo has been in the league for nine seasons. He has yet to play in over 70 games in a single season, but when healthy, Colaiacovo has shown he can produce.
He spent the last four seasons in St. Louis and played 19 minutes a night as part of the defense that propelled St. Louis to the Central Division crown.
If he can be healthy for a season, he could be a breakout guy that produces at both ends of the ice, maybe even as a 40-point scorer.
Injuries will scare teams away, but with limited defensive options on the market now, someone has to reach for him.
Shane Doan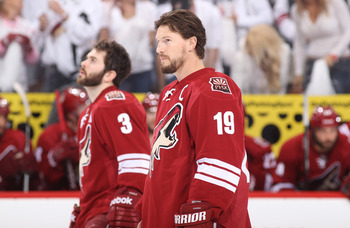 The Phoenix captain plays the waiting game for a different reason.
Christian Petersen/Getty Images
Phoenix Coyotes captain Shane Doan is waiting until July 9 to make his decision on free agency.
The Coyotes are waiting to see if a petition in Glendale will impact prospective buyer Greg Jamison's attempt to purchase the team.
Without getting into the skinny of that, Doan had 22 goals and 28 assists last season and helped his team win the Pacific Division.
He could be a great addition to any locker room. Not your biggest producer or game-changer, but he is a consistent, steady fixture in the lineup that you don't have to worry about.
Alexander Semin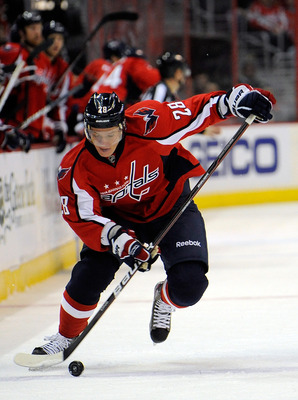 Alexander Semin is a risk and reward-type player.
Patrick McDermott/Getty Images
Alexander Semin can change games with his talent.
However, his inconsistency and often questionable work ethic make him a risk.
Semin notched 21 goals and 33 assists last season and is ranked fourth among all NHL players in plus-minus rating over the last four seasons.
Teams can reach for him and hope he finds his stride, both mentally and physically.
Matt Carle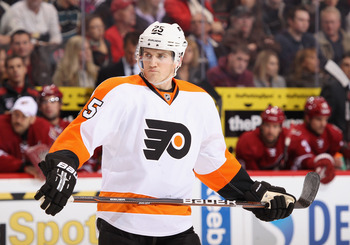 Matt Carle is a top-pair defenseman in the right situation.
Christian Petersen/Getty Images
Update: Matt Carle has signed with the Tampa Bay Lightning for six years.
With Ryan Suter off the market, teams can now court Matt Carle.
Carle is a solid two-way defenseman who moves the puck well and can log big minutes.
Carle averages over 23 minutes a game and had 38 points last season for the Philadelphia Flyers.
He could be a great addition to a team that lost out on Suter, such as the Detroit Red Wings.
Time will tell the type of contract Carle picks up after seeing what Suter received from the Wild.
Keep Reading