NHL: The Top 20 Unsung Heroes of the 2011-2012 Season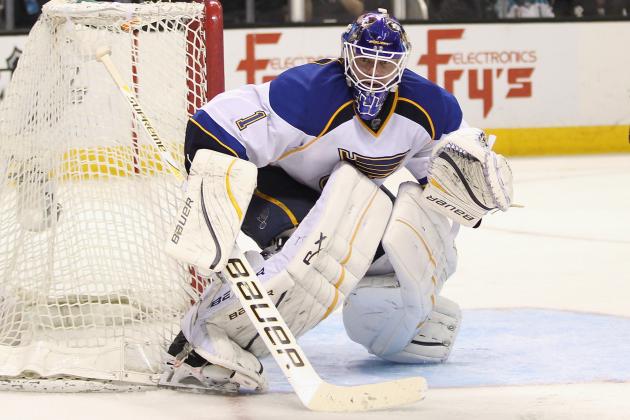 Ezra Shaw/Getty Images

It happens every year.
Despite the thousands of hours and millions of dollars NHL teams spend on scouting, there are players who seemingly come out of nowhere to surprise the experts and fans alike to make major contributions to their NHL teams.
Here is a look at 20 unsung heroes from the 2011-12 NHL season—players who proved valuable to their team despite not being expected to make a major contribution or not getting a lot of attention from scouts, coaches or fans.
Begin Slideshow

»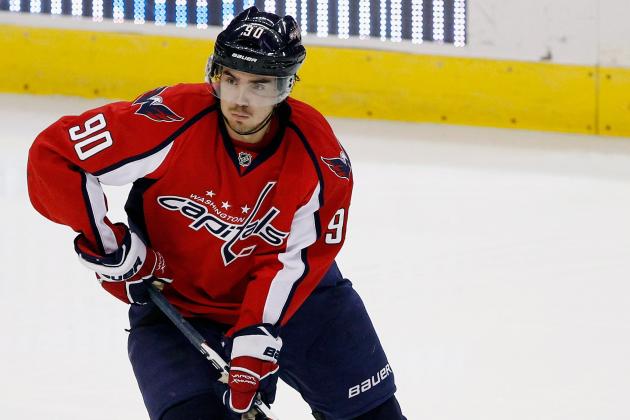 Rob Carr/Getty Images

While players like Alex Ovechkin, Alexander Semin and Mike Green get most of the attention in our nation's capital, 21-year-old Marcus Johansson played some very important minutes for the Washington Capitals this season, filling in when Nicklas Backstrom missed major portions of the season with injuries.
The second-year center from Sweden played very well and showed he has some rare offensive skills. As he matures, look for Johansson to become a first-line player who will put up some major numbers.
This year, Johansson finished with 14 goals and 46 points. Three of his goals were game-winners.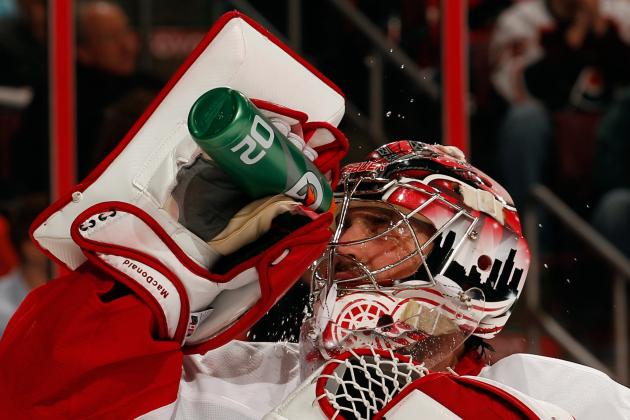 Rob Carr/Getty Images

Goalie Joey MacDonald was the very definition of a journeyman goaltender. The 32-year-old Halifax, Nova Scotia, native started the season in the AHL as an insurance policy for a Red Wings team that expected to contend again and appeared all but set in goal with Jimmy Howard and Ty Conklin.
Both Detroit goalies went down with injuries in February and it was MacDonald to the rescue. From February 8th to the 28th, MacDonald won seven straight games and helped the Wings pick up at least a point in eight of his first nine starts.
MacDonald finished the season with a solid 2.16 GAA and a save percentage of .912 and an 8-5-1 record. "Joey Mac" got hot at the right time and was a key part of Detroit's late season playoff push.
Harry How/Getty Images

The St. Louis Blues surprised a lot of people by finishing second overall in the Western Conference after a slow start to the season.
Backup goalie Brian Elliott was a pleasant surprise for the Blues, coming from nowhere to have a career-best season.
Elliott wasn't even guaranteed an NHL roster spot when the season began. By the end of the regular season, he was practically splitting time with starter Jaroslav Halak and when Halak went down with an injury, Elliott took over in the Blues' net for the playoffs and continued to show that he belonged.
Elliott's final stats for the season: a 23-10-4 record with a very impressive 1.56 GAA and a .940 save percentage.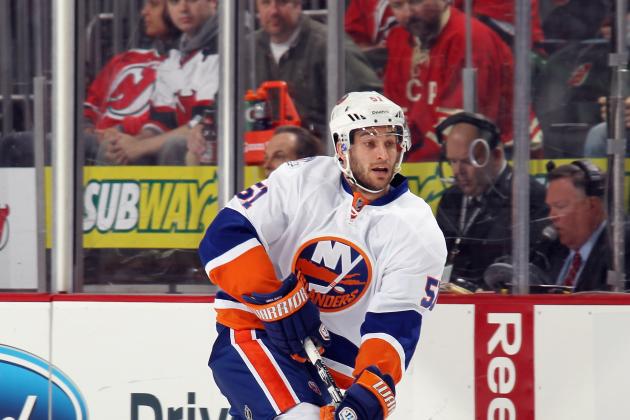 Bruce Bennett/Getty Images

Frans Nielsen isn't the type of player who makes a lot of headlines or gets recognized by fans throughout the league. But watch him game after game and Nielsen's value becomes apparent to coaches, teammates and scouts.
Nielsen is a great penalty killer, is smart in his own zone, makes a great outlet pass and can score the occasional goal. He finished with 17 goals and 47 points, setting a new career high. He played point on the Isles' power play and pitched in with 15 points with the man-advantage last season. Nielsen also played by the rules, he finished with just six penalty minutes over the course of the entire 2011-12 season.
Hannah Foslien/Getty Images

Clutterbuck is best known for playing a physical game—twice he has led the NHL in hits. In 2011-12, he again led the Wild with 288 hits. No other Minnesota skater was credited with more than 151.
Clutterbuck can also contribute offensively though. He scored 15 goals on the season and two of them were game-winners. Clutterbuck also contributed on special teams, killing penalties while scoring four shorthanded goals. Seven of his points came on the power play.
Wild fans already knew what the rest of the league has found out: its great to have Clutterbuck on your team but very difficult to play against him.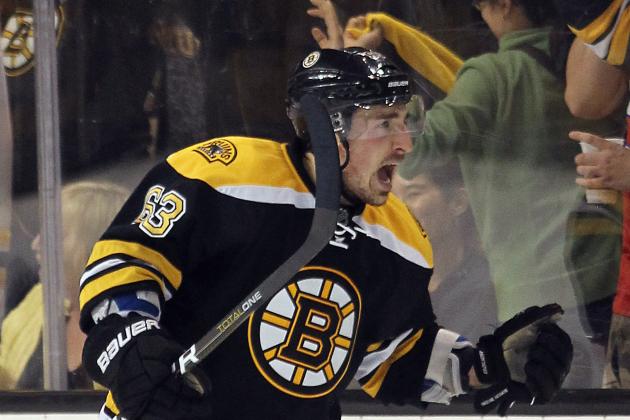 Bruce Bennett/Getty Images

Players like Tyler Seguin and Zdeno Chara get more attention, but Brad Marchand is an integral part of the Boston Bruins success.
Marchand finished second on the team with 28 goals and totaled 55 points during the regular season. He was also an impressive plus-31 while scoring both on the power play and shorthanded for the B's.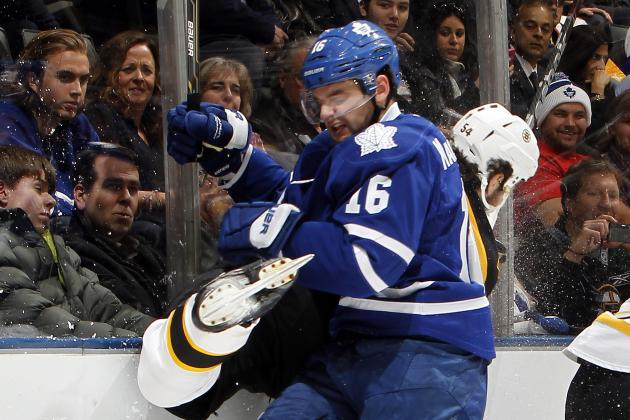 Abelimages/Getty Images

Clarke MacArthur has proven to be a pleasant surprise for the Toronto Maple Leafs over the last two seasons.
In 2010-11, he scored 21 goals, a career high which few people expected. He nearly matched the goal total in 2011-12 with 20 despite playing nine fewer games and spending less time on the Leafs top scoring line.
MacArthur also proved himself to be very clutch. Four of his tallies were game-winners. He is also capable of playing a good physical game in the corners and finished the season with a plus-three rating despite playing for a Leafs team that failed to make the playoffs.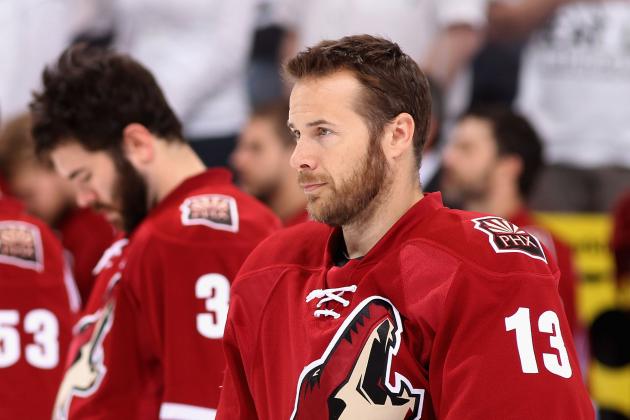 Christian Petersen/Getty Images

Ask fans outside of Phoenix about Ray Whitney and the name might be vaguely familiar but they probably wouldn't know his full value to his team. The 40-year-old winger keeps on moving and he had an outstanding 2011-12, leading the Desert Dogs in scoring with 77 points.
Phoenix is Whitney's seventh NHL stop but he's so much more than a journeyman. He is a valuable part of the Coyotes attack and, along with Shane Doan, is a key leader in the locker room. The Coyotes would never have reached the West Conference final without Whitney's consistent play.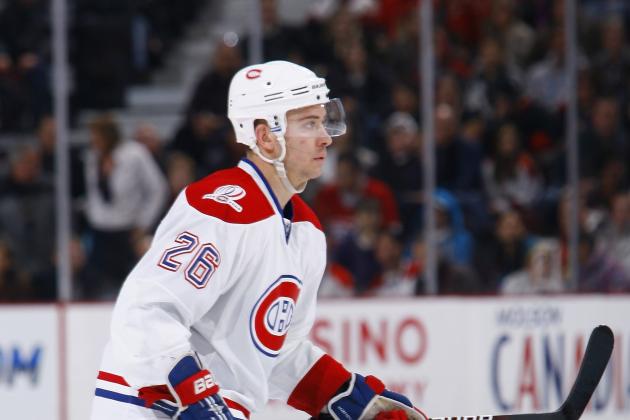 Phillip MacCallum/Getty Images

When you first look at the stat sheet, you wonder why Josh Georges is included on this list. The veteran defenseman scored only two goals and had just 16 points despite playing in all 82 games for the Canadiens this season.
But the secret to Georges' game is that he does the little things well and he does them consistently. He plays a lot of minutes and usually is matched against opposing teams' best scorers.
Despite playing for a Canadiens team that finished near the bottom of the standings, Georges finished with a team best plus-14 rating. He also led the Habs with 250 blocked shots, more than double the total of his next highest teammate.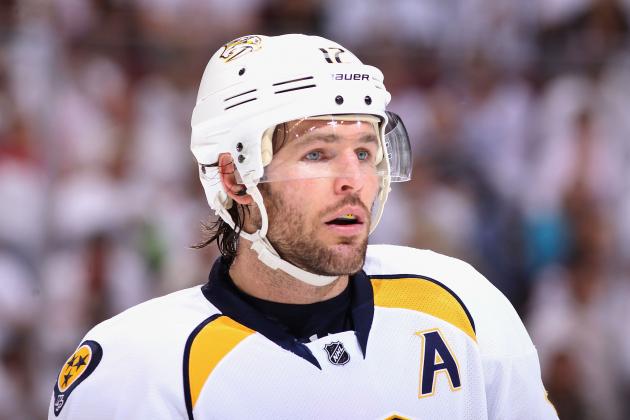 Christian Petersen/Getty Images

You can argue that the Nashville Predators are a team of unsung heroes, especially at forward. Their best and most prominent players are goalie Pekka Rinne and defensemen Shea Weber and Ryan Suter.
Fisher is probably the best all-around forward Nashville has on their roster although he is probably better known mostly for being married to country music star Carrie Underwood than for his exploits on the ice.
Fisher scored 24 goals as part of a balanced Nashville attack. He was a valuable part of the Preds' power play and proved to be a big player in the clutch, leading Nashville with seven game-winning goals.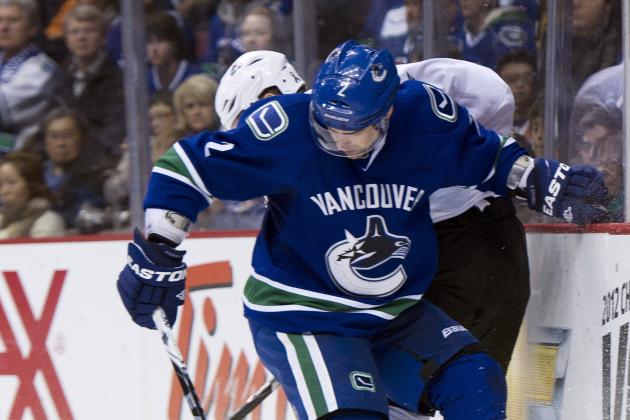 Rich Lam/Getty Images

When listing the best Vancouver Canucks, most fans would take a long time to get to Dan Hamhuis if they'd get to him at all. But the 29-year-old Smithers, British Columbia, native has been a steady presence on the Vancouver blue line this season.
Hamhuis finished the season with a career-high 33 assists. Despite scoring 11 points on the power play, Hamhuis led all Canucks with an impressive plus-29 rating which matched last season's total.
Other players may be more colorful or exciting, but Hamhuis plays major minutes and does a consistent job for the Canucks without getting a lot of fanfare.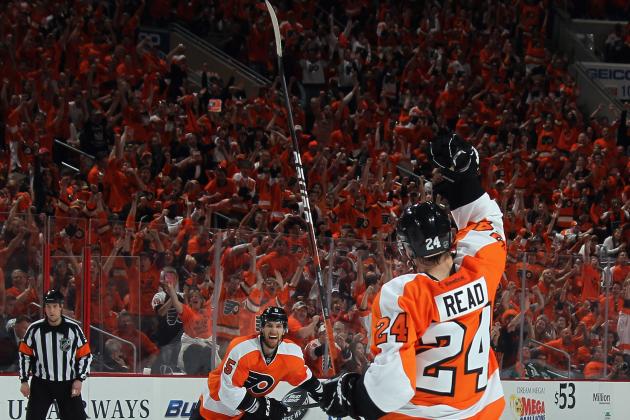 Bruce Bennett/Getty Images

Not much is usually expected from undrafted rookies making their NHL debuts at the age of 25, but Matt Read was an exception.
Read was a college hockey standout at Bemidji State and made a splash on a talented Flyers roster, finishing with an impressive 24 goals and 47 points despite not always playing on the top two lines.
The rookie contributed on special teams, adding two shorthanded goals and 11 points on the power play. He also finished the season with a plus-13 rating.
It is unlikely Read will be overlooked in the future.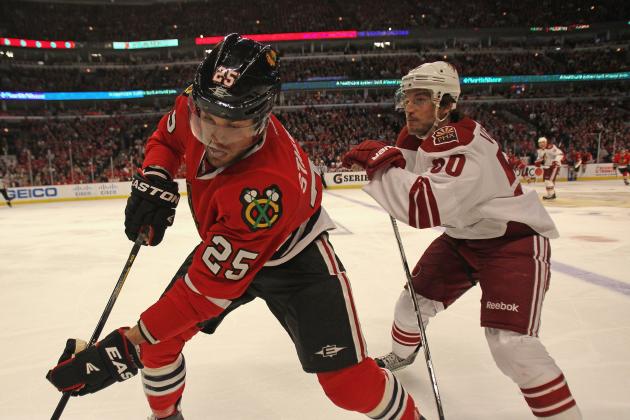 Jonathan Daniel/Getty Images

Big Viktor Stalberg had a breakout season for the Blackhawks this year, picking up a career-high 22 goals and 43 points.
The 6'3", 210-pound Swede did most of his work at even strength. He scored six game-winners for the Blackhawks despite the fact that he didn't register a point on special teams all year.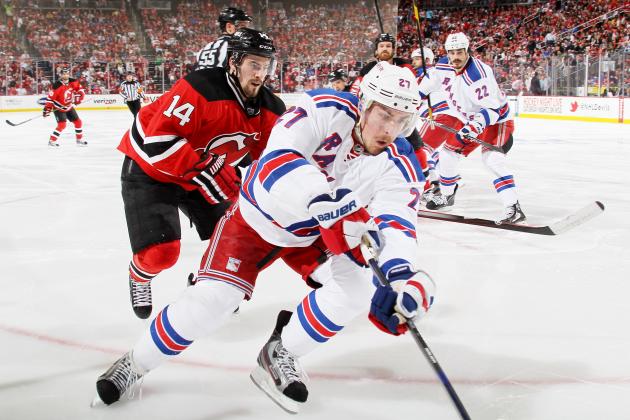 Bruce Bennett/Getty Images

Other players get more attention, but Ryan McDonagh has been a very valuable part of the New York Rangers' success this season.
McDonagh plays major minutes and uses his speed to be effective on both ends of the ice. He led all Rangers players with a plus-25 rating and was second on the club with 182 blocked shots.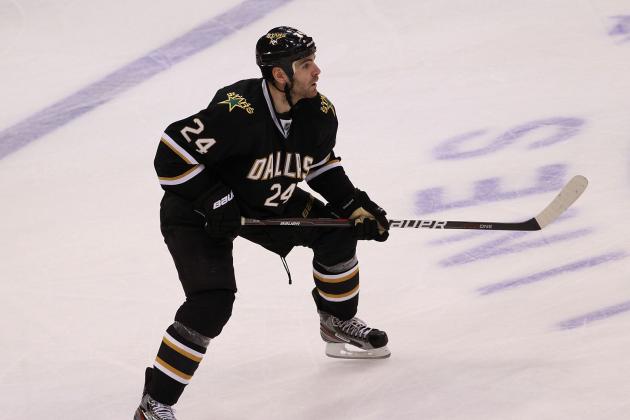 Ronald Martinez/Getty Images

The son of former Islanders great Bobby Nystrom had a rough start to 2011-12 but ended up finding a home and excelling there.
Nystrom was unsigned after spending last season with the Minnesota Wild and started the season without a home, but after he signed with the Stars, Nystrom scored a career-high 16 goals and provided steady play on the third and fourth lines for Dallas throughout the season.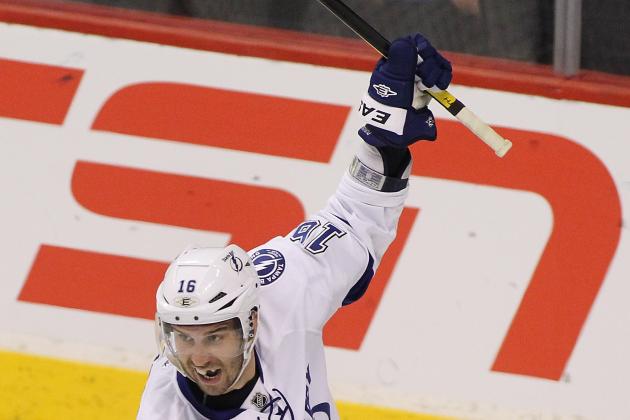 Marianne Helm/Getty Images

When discussing the Tampa Bay Lightning, everybody knows Steven Stamkos or Martin St. Louis, but don't overlook Teddy Purcell.
The undrafted native of St. John's, Newfoundland, quietly scored a career-high 24 goals and 65 points this season and was a plus-nine on a team that failed to even qualify for the playoffs this season.
Purcell excelled on the power play, adding 19 points with the man advantage and added three game-winning goals.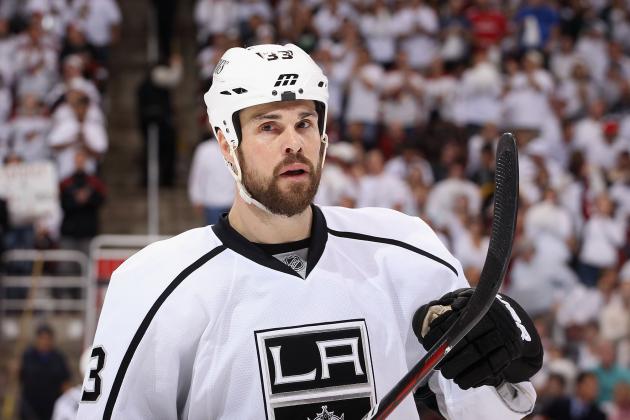 Christian Petersen/Getty Images

Drew Doughty is the Kings defenseman that gets the most attention, but devoted Kings fans know the value of veteran defenseman Willie Mitchell, who has been a steady contributor all season long.
Mitchell eats valuable minutes on defense for Los Angeles and does the little things that win hockey games. He led all Kings players with plus-20 rating and 139 blocked shots.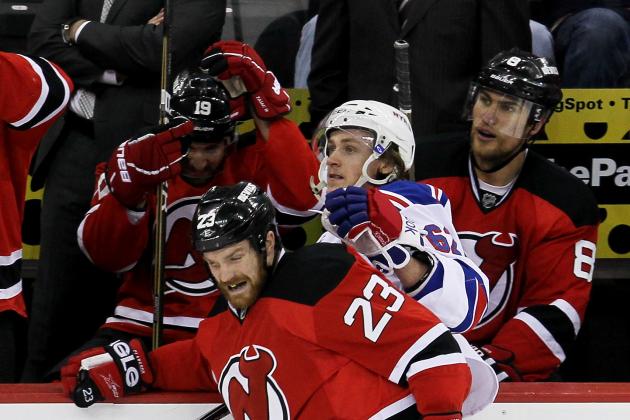 Jim McIsaac/Getty Images

David Clarkson has to be one of the most anonymous 30-goal scorers in the NHL but Devils fans are certainly aware of his value to the team.
Clarkson is a rare player in today's game. He not only scored 30 goals but added 138 penalty minutes which led all New Jersey players in 2011-12. Clarkson was also second on the Devils with 169 hits and eight power-play goals.
It was a breakout season for the 28-year-old Toronto native who had never topped the 20 goal mark in four previous NHL seasons.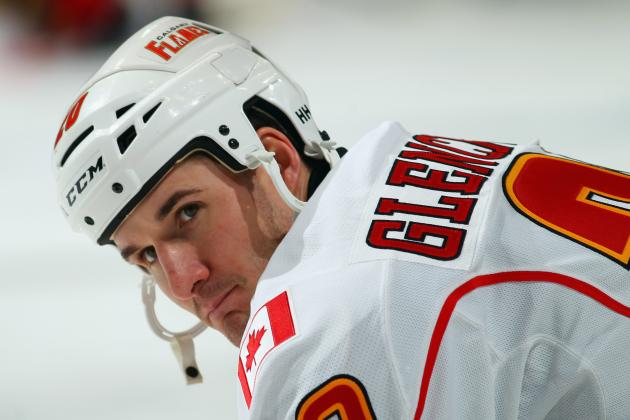 Doug Pensinger/Getty Images

Veteran forward Curtis Glencross has found a home in Calgary after earlier, less successful NHL stops in Anaheim, Columbus and Edmonton.
The 29-year-old set a career high with 26 goals despite missing 15 games this season for the Flames. Only Jarome Iginla scored more goals for Calgary.
Glencross added eight power-play goals and three of his tallies were game-winners.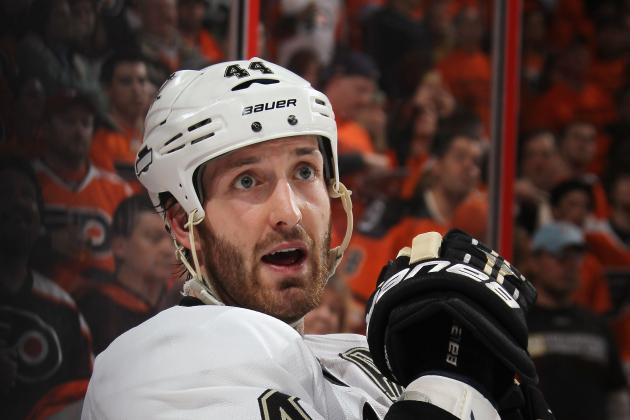 Bruce Bennett/Getty Images

On a team full of superstars, it's easy to overlook steady defenseman Brooks Orpik.
Orpik is very solid in his own end and was at or near the top on the Penguins roster in a lot of important statistical categories. The San Francisco native led Pittsburgh with 259 hits and finished second with a plus-19 rating and 139 blocked shots.