Five NHL Players Who Could Be Traded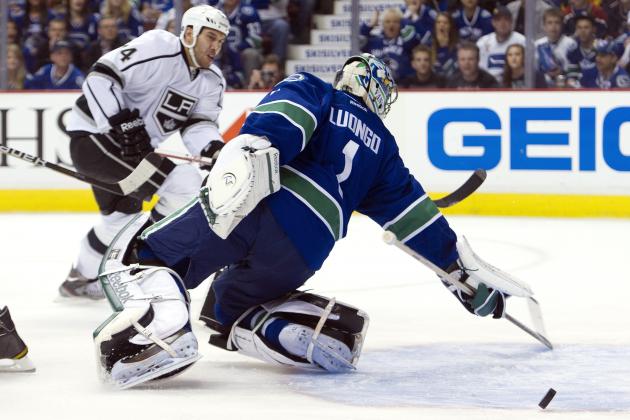 Rich Lam/Getty Images

Since the NHL lockout, teams have been overpaying players much more then they are worth. At the time it seemed like a good idea, things have changed.
Many surprises happened in the 2012 playoffs, and teams are realizing what piece they were missing for a Stanley Cup run.
These are the top five players who could be traded.
Begin Slideshow

»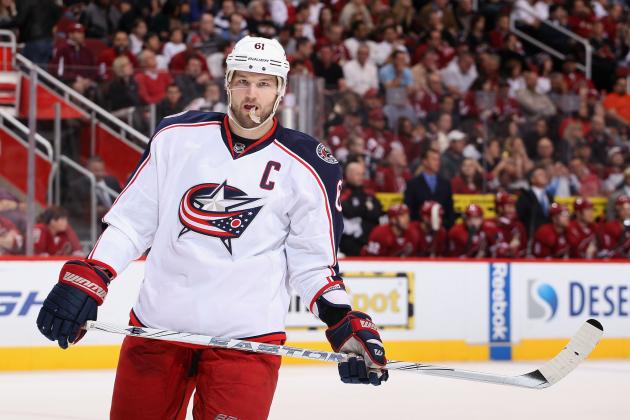 Christian Petersen/Getty Images

Where He'd Go: Boston
The Deal: first-round draft pick, Tuukka Rask
Why They Need Him: The Boston Bruins looked good going into the playoffs, but they were defeated by the Washington Capitals in seven games. Boston fans were surprised that they lost in the first round, and they should be.
Some even picked Boston to repeat for another Stanley Cup. They will most likely not re-sign Brian Rolston, which means that the Bruins will get $5 million to play with. They'll more than likely re-sign Chris Kelly, assuring that Dan Paille will be let go.
Paille contract is small at $1.15 million, but Boston will need to squeeze every penny they can get to afford Nash's massive contract. He will be making $7.6 million next season.
His contract may be a little high, but Boston already had a taste of the Stanley Cup and will do anything to win it again.
For Columbus it means getting someone who is more reliable then Steve Mason. Mason is young, but his numbers are not looking good. He needs help and Rask would be a good pickup.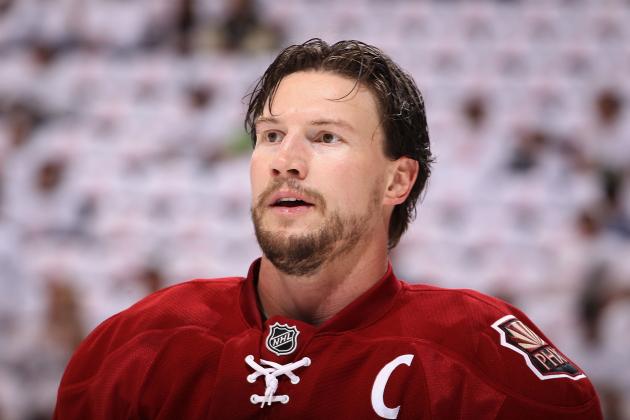 Christian Petersen/Getty Images

Where He'd Go: Dallas
The Deal: Brenden Morrow, second-round draft pick
Why They Need Him: More than likely Shane Doan will be re-signed. He lives for the Phoenix Coyotes and wants to play for them, but for how long? The Phoenix Coyotes were rumored to be headed back to Canada.
Doan even said that he did not want to go back. The team has recently found a potential new owner. Phoenix has been doing well in recent years, but it seems that no one really knows what will happen. Doan will likely be willing to give the Coyotes another try, but if the new ownership does not go well he may ask for a trade.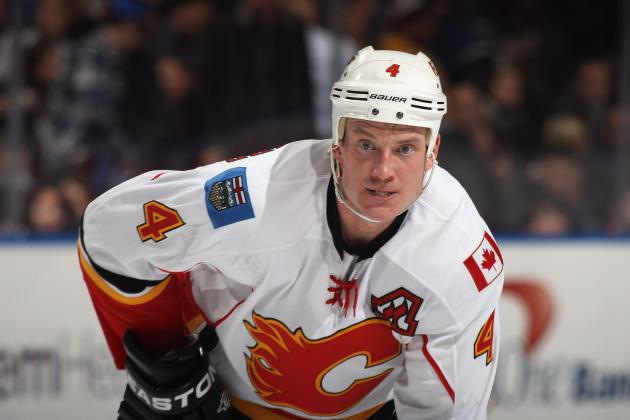 Bruce Bennett/Getty Images

Where He'd Go: Colorado
The Deal: Paul Stasny
Why They Need Him: The Calgary Flames have been struggling for years. Many have speculated that the Flames will trade Jarome Iginla, but that is not the case. Iginla is the face of the team. Calgary wants to rebuild, not destroy.
Stasny is around the same age as Bouwmeester, and is exactly what Calgary needs. Paired with Iginla, the two would form a deadly combination.
Calgary may need to offer a draft pick to convince Colorado that the trade is worth it. Colorado needs a smart defenceman after losing Kyle Quincey.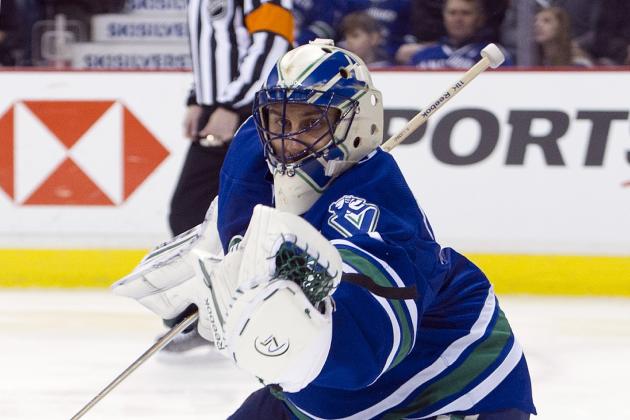 Rich Lam/Getty Images

Where He'd Go: Toronto
The Deal: Clarke MacArthur
Why They Need Him: The Toronto Leafs haven't had a solid goaltender since Ed Belfour. Luongo offers a chance at playoffs.
The Leafs do not have much to offer. They will have to give up someone big; Clarke MacArthur is a rising star who is inexpensive. Vancouver isn't dumb. They know how good Luongo can be, and that's why they want someone good for him. The Canucks also need the money to re-sign goaltender Cory Schneider
Luongo is a good regular-season goalie. Playoffs are a different story, but he can get you into the postseason. This is what Toronto wants.
For Vancouver it means losing an old friend. When Vancouver first acquired Luongo from the Florida Panthers, it was big news. He made helped make Vancouver a powerhouse in the NHL again, but his days are over.
Schneider has proved that he is ready to become an NHL starting goalie.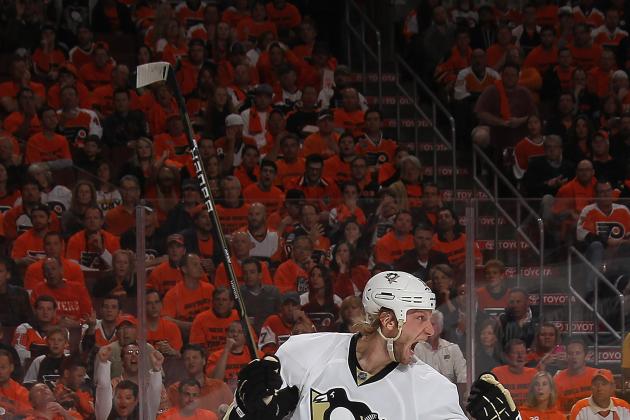 Bruce Bennett/Getty Images

Where He'd Go: Carolina
The Deal: Brandon Sutter, first-round draft pick
Why They Need Him: Carolina needs help. Staal is the biggest name up for grabs, and the chance to play with a family member is too good to pass up. In years past we have seen many players pass up big contracts to play with family.
Some memorable names are: Rob and Scott Niedermayer and Fador and Sergei Fedorov.
The Pittsburgh Penguins they will get a decent player that is cheap. They will have to deal with re-signing Sidney Crosby the same year as Staal, and will likely stick with their franchise player. Pittsburgh fans will hate to see Staal leave, but the Penguins cannot afford to keep both. Sutter's contract is only $2 million next season and Carolina has an eighth pick in the upcoming draft.