NHL Trade Scenarios: Top 12 Forwards Guaranteed to Be Dealt This Summer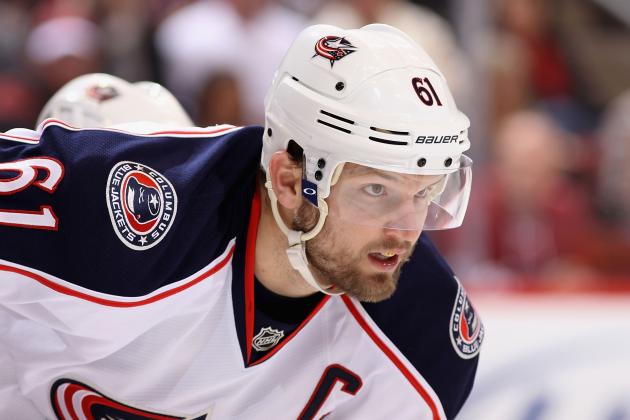 Christian Petersen/Getty Images

The NHL free-agency period usually dominates the summer months, but trades may run rampant this summer.
Rick Nash is arguably one of the biggest trade pieces that will be dangled this summer, but who else will pack their bags for a new city?
Will Jarome Iginla be traded? Will Toronto make a splash for a bigger player? Without further ado, here are the top 12 forwards guaranteed to be dealt this summer.
This list will also include some top free agents, who have enough value that a team would consider trading for their exclusive negotiating rights.
Begin Slideshow

»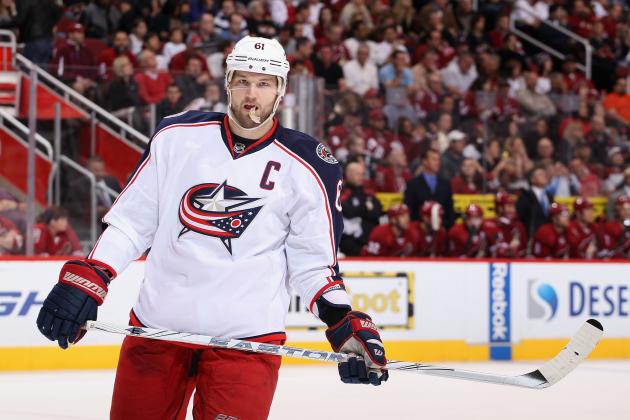 Christian Petersen/Getty Images

Rick Nash will be dealt this summer. The question is: where will he be traded? The New York Rangers no longer need his services with the emergence of Chris Kreider, so the field becomes wide open to the teams on his trade list.
What is certain, though, is that the price for Nash will be steep because the Columbus Blue Jackets won't deal their franchise player for prospects and role players.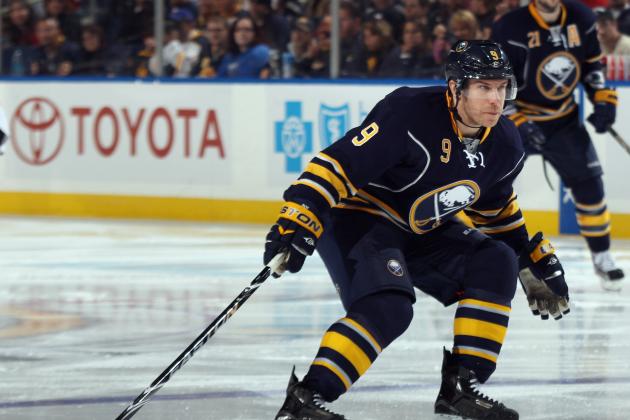 Bruce Bennett/Getty Images

The Buffalo Sabres considered moving Derek Roy at the trade deadline this season, but they ultimately held onto their former No. 1 centerman. Roy has battled injuries and is attempting to get back to a top level of play.
Roy still has trade value and talent but the odds of him remaining a Sabre next season are slim.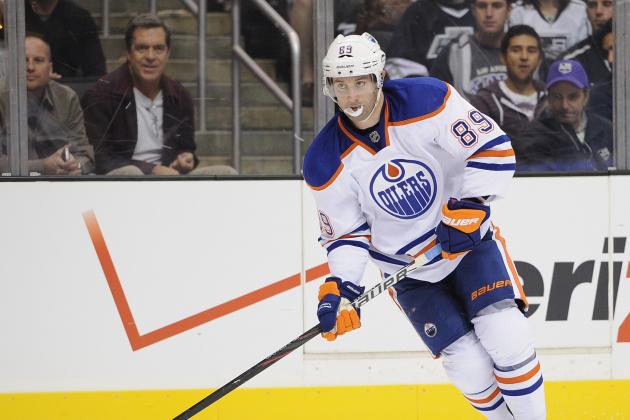 Harry How/Getty Images

Sam Gagner is a 22-year-old center who could benefit from a change of scenery. He fell three points short of the 50-point plateau and is still young with the potential to be a top-notch player.
With Edmonton securing the No. 1 draft spot and in a position to draft Nail Yakupov, Gagner is one player who could be dealt out for some other parts.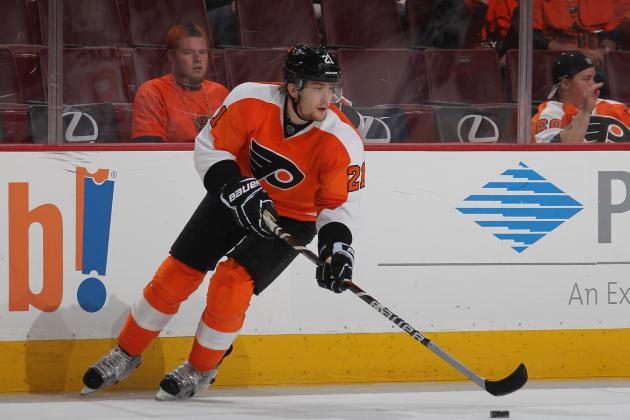 Bruce Bennett/Getty Images

The Nashville Predators have two marquee defenseman that the Flyers could be interested in this summer. A return package could very well include prospects, draft picks and young, mid-level players like James van Riemsdyk.
Rumors had JVR headed to Toronto in a potential trade for Luke Schenn, so it is safe to assume that the Flyers would deal him for Shea Weber or for Ryan Suter's negotiating rights.
JVR is a talented, young scorer who could become a useful cog on another team, so there is a good shot he is definitely dealt this summer..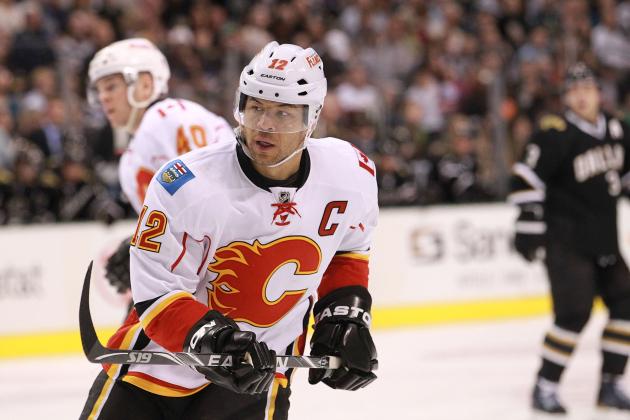 Ronald Martinez/Getty Images

This seems to be the summer that Jarome Iginla will finally get traded. The Flames are a team that are going to have a new coach and a potential new system in place, so dealing Iginla would be a good way to add some crucial rebuilding pieces.
Yahoo! Sports' Puck Daddy Blog had a good piece explaining what Calgary could do with Iginla.
Christian Petersen/Getty Images

The Dallas Stars may play the free-agent market this summer in an attempt to bulk up or they could attempt to make a play at Rick Nash. That could lead to the Stars dealing Mike Ribeiro to clear some salary cap room.
Mike Heika of Dallas News has the full story on possible scenarios for the Stars.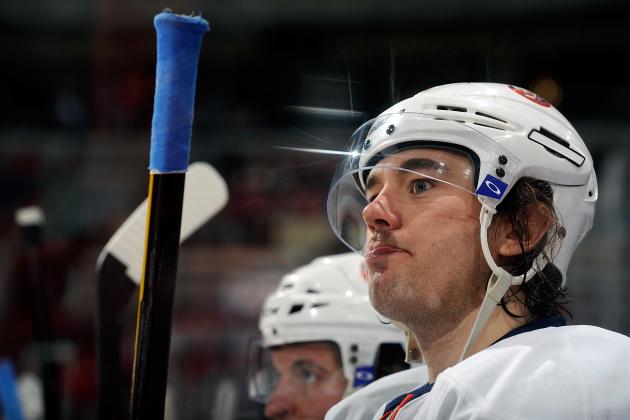 Greg Fiume/Getty Images

P.A. Parenteau may be a UFA this summer, but if Garth Snow feels he can't re-sign the scoring forward, there is no doubt that he will be dealt for whatever the Islanders can get.
Parenteau had a breakout year and would fit in as a complimentary forward on tons of teams. It is for that reason that Parenteau should be a definite trade target.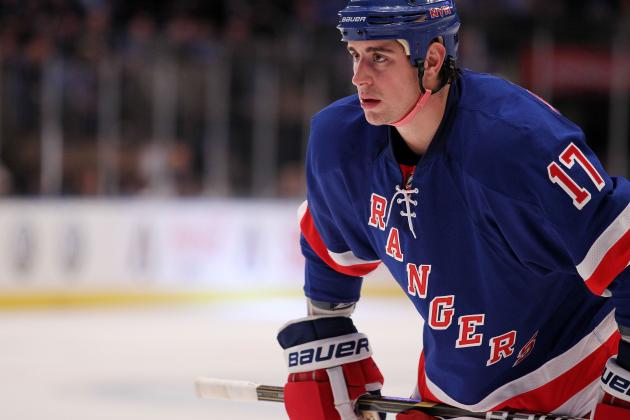 Nick Laham/Getty Images

Brandon Dubinsky slowly but surely fell down the Rangers' depth chart with the emergence of Carl Hagelin and Chris Kreider at left wing. With Derek Stepan and Brad Richards at center, there is no room for Dubinsky on the third or fourth line at a $4.2 million cap hit.
Dubinsky is a talented defensive player and a penalty-killing specialist, but the Rangers need him to score. With young players on the way, the Rangers will trim their payroll with Dubinsky.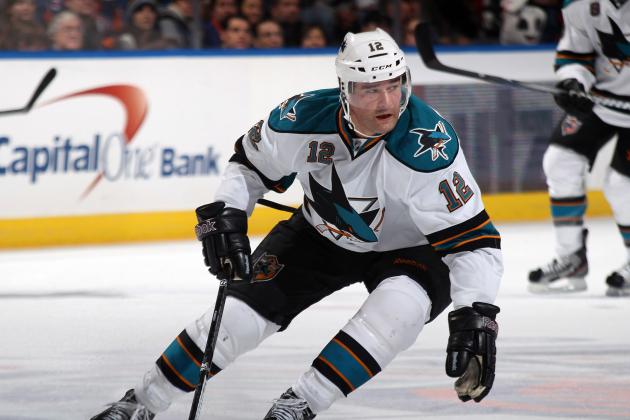 Bruce Bennett/Getty Images

The San Jose Sharks failed to make a long run in the playoffs this season. With their roster, there is no excuse for that.
Patrick Marleau is one of the older and more tenured players on the Sharks roster and there are already some murmurs that he should be dealt this summer.
It wouldn't be completely out of the question considering the Sharks have younger players who can deliver an offensive punch.
Bruce Bennett/Getty Images

This is an out-of-left-field pick, but with Roberto Luongo likely on his way out of Vancouver, and Tampa Bay a potential landing spot, in order to make the swap, Vancouver would have to take on an equally bad contract.
Even if it isn't Vancouver, with Vincent Lecavalier's point production in decline, odds are the Lightning will attempt to cut their losses with their captain. Lecavalier has a no-movement clause, but odds are he would move it in the right circumstances.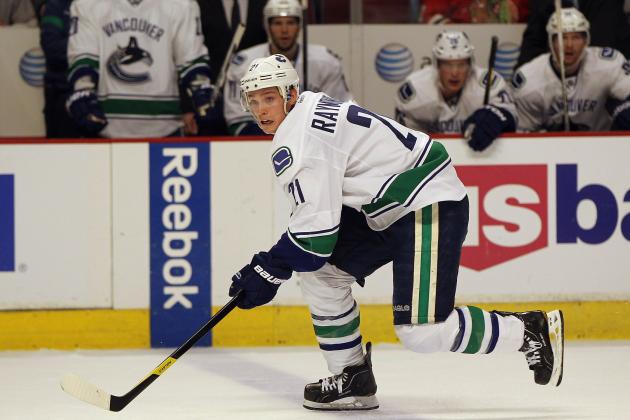 Jonathan Daniel/Getty Images

This is another case of a player who was rumored to be dealt at the deadline finally getting moved in the offseason. Mason Raymond has been linked to numerous trade rumors, but the Canucks may look to move tons of money off their books this summer.
His is an upcoming RFA, but expect the Canucks to attempt to find a potential suitor so they don't lose Raymond for nothing.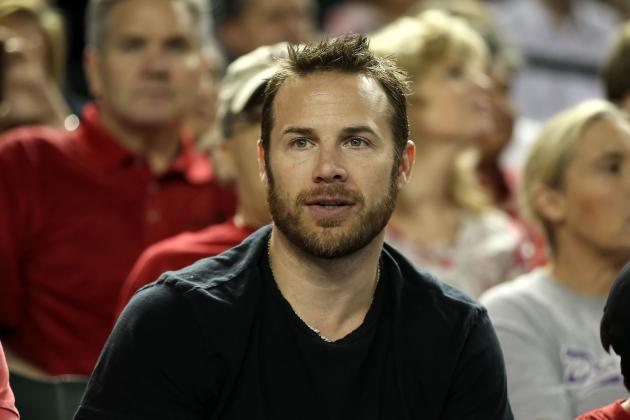 Christian Petersen/Getty Images

Ray Whitney had an above-average season for the Phoenix Coyotes, but one has to think that his numbers will slow down during the next few years. He is the ideal player to fill a secondary scoring role on a team.
Whitney is a seasoned veteran who can score in the clutch and can play in all situations. He is a UFA this season and will likely leave town. The odds of him hitting free agency without Phoenix attempting to get something for him are a slim.
A player like Whitney is worth dealing a late-round draft pick in order to get exclusive negotiating rights early.