Brock Lesnar vs. John Cena: Super Heel Lesnar Will Return WWE Universe to Cena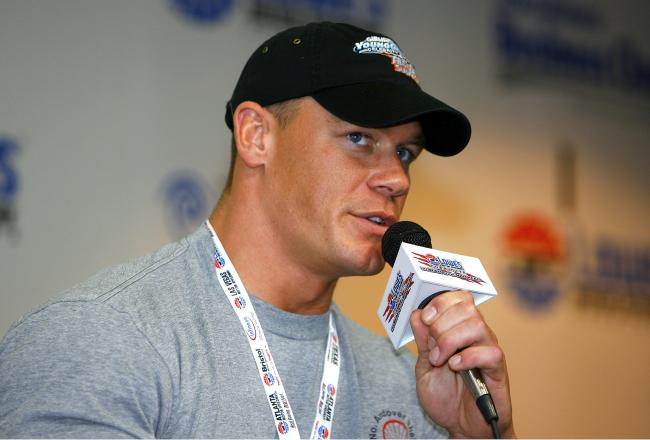 Rusty Jarrett/Getty Images
Brock Lesnar hasn't come to save the WWE. He's come to save John Cena.
Lesnar has been appointed the new face of the WWE by general manager John Laurinaitis, and he's apparently supposed to bring "legitimacy" back the brand.
To many fans, that came as a relief at first, considering that Lesnar is a huge throwback to the ruthless aggression era. He's a walking cannonball of destruction, and he's not afraid to say what's on his mind.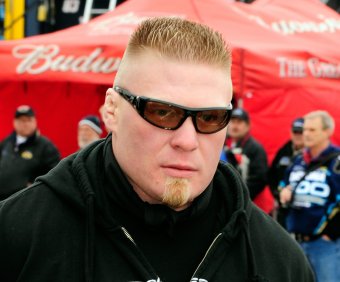 Sam Greenwood/Getty Images
That plus the notoriety he gained in the wildly popular UFC was supposed to be good for the brand, and it seemed like a natural way to slowly push Cena out of the picture as the WWE's main attraction.
Let's go Cena, Cena sucks...
That accurately describes the WWE universe's thoughts on the superstar.
Cena has been in a tailspin since losing to The Rock at WrestleMania 28 and getting attacked and humiliated by Lesnar on a week-to-week basis hasn't helped his case.
Let's go Cena, Cena sucks...
The crowd roared as Lesnar thrust himself into the WWE spotlight the Monday after WrestleMania and promptly gave Cena the F5 treatment.
It seemed that Lesnar was poised to take his place at the top of the WWE universe, and Cena would eventually fade away as the face of the company, but then, it all took a dramatic change at the contract signing.
Lensar came across as arrogant, pompous, cocky and over the top. He was so unlikeable that it made Laurinaitis actually came across as a sympathetic figure—which is just about nearly impossible to do.
The boos rained down from the Detroit crowd as Lesnar pretty much wrapped Laurinaitis around his finger and made him agree to a contract that made him the ultimate decision maker. In one scenario, Lesnar found himself more despised than anybody else in the WWE universe.
The irony of it all is that his whole act centers around destroying Cena, but it's his act that may actually turn the WWE universe back to Cena.
The bigger the heel, the bigger the hero needed to take him out, and if Lesnar continues his rampage through the WWE universe, eventually people will be crying out for Cena.
It could all start and end at Extreme Rules.
Let's go Cena...
This article is
What is the duplicate article?
Why is this article offensive?
Where is this article plagiarized from?
Why is this article poorly edited?