NHL Free Agency: Each Team's Toughest Offseason Contract Decision
Bruce Bennett/Getty Images

The first round of the playoffs is almost completely in the rear view mirror now, and teams are starting to make noise coming out of their end-of-season meeting.
Whether it's Roberto Luongo telling the free world that he would waive his no-movement clause or Twitter exploding with fans' displeasure after an elimination, there are dozens of big-name players who could wind up moving this summer.
What follows is a look at the toughest contract decision each team will deal with this summer. Will they stay? Or will they go? And, in some cases, how long will they stay for?
Begin Slideshow

»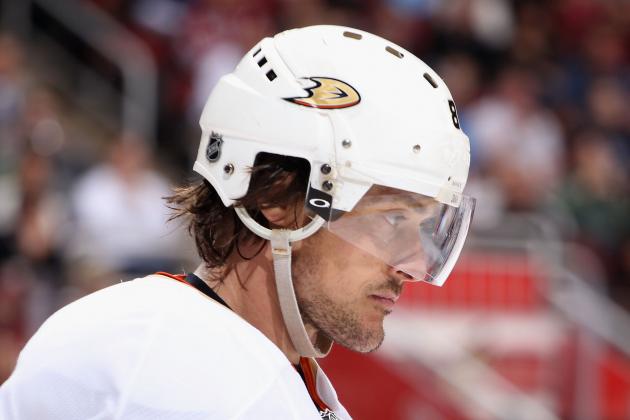 Christian Petersen/Getty Images

Teemu Selanne has to make the decision, but it will greatly impact the summer approach for a Ducks team that didn't sell in spite of a poor season this year.
If he retires, they'll have to replace a clutch scorer and all-time great leader. If he comes back, they'll be afforded one more year of his greatness.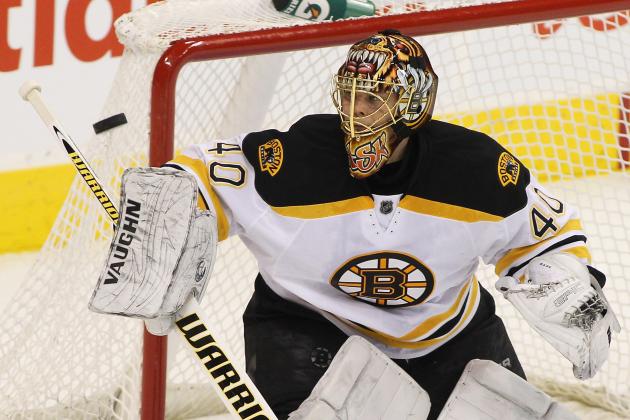 Marianne Helm/Getty Images

Tuukka Rask might have spent the end of the regular season hurting, but he's the consensus replacement for Tim Thomas in the not-too-distant future.
But as a RFA this summer, the question for Boston is how much and for how long do they pay their talented backup.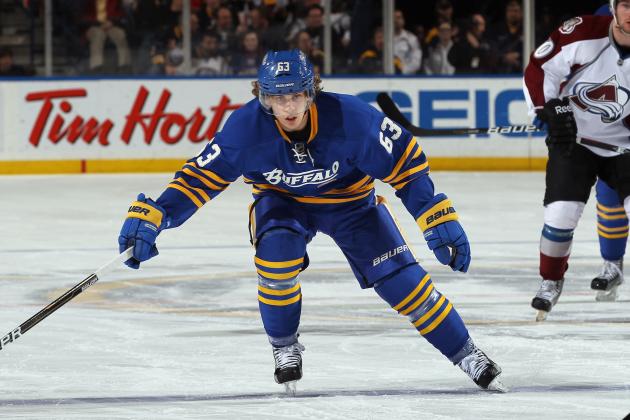 Bruce Bennett/Getty Images

Tyler Ennis is an exciting young player who's hitting RFA with a team that's awfully close to the cap.
Last summer's spending could hamstring the Sabres approach this summer, and that will impact Buffalo's ability to negotiate with Ennis.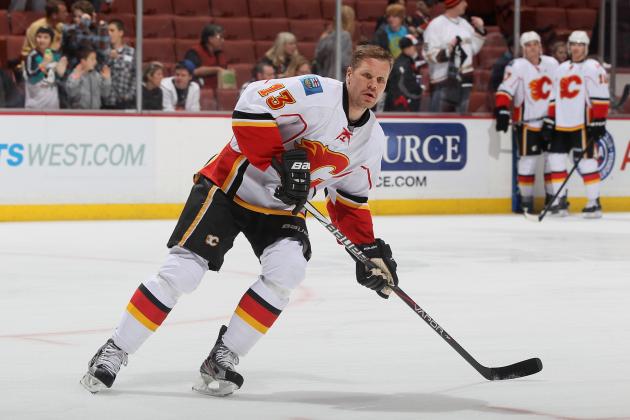 Jeff Gross/Getty Images

Olli Jokinen had a fantastic season in Calgary, but this summer will be an important one in the relationship between the organization and Jarome Iginla.
If the Flames want to win now, building with veterans like Jokinen makes more sense than letting him walk and looking to bring up prospects.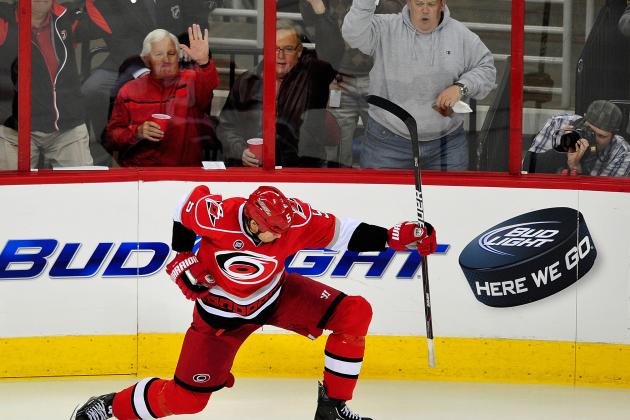 Grant Halverson/Getty Images

Bryan Allen is the big defenseman in Carolina who didn't get paid yet, but with Jiri Tlusty getting a two-year deal on Tuesday, he might be next in line.
The Canes were disappointed this year but have been firm that they don't believe their formula is that far off.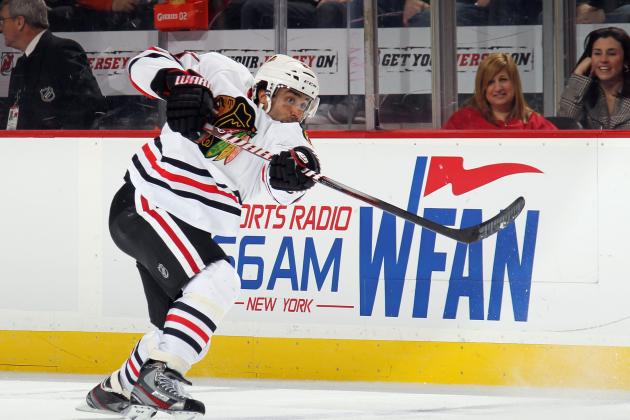 Bruce Bennett/Getty Images

Chicago had issues on their blue line this year before acquiring Johnny Oduya at the deadline, and he was fantastic down the stretch.
But an underwhelming playoff performance might make the Hawks think twice about bringing him back, especially with an already-crowded blue line.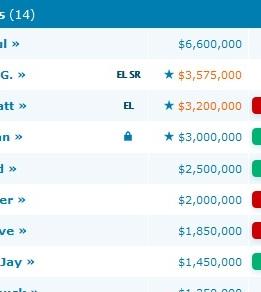 Just about the entire roster needs a new deal in Denver this summer. Pick a name and the Avs have to decided if he's coming back.
What will they do with David Jones, Erik Johnson, Matt Duchene and Milan Hejduk?
For as much press as the pending free-agent situation is getting in Nashville, Colorado is facing a daunting task this summer.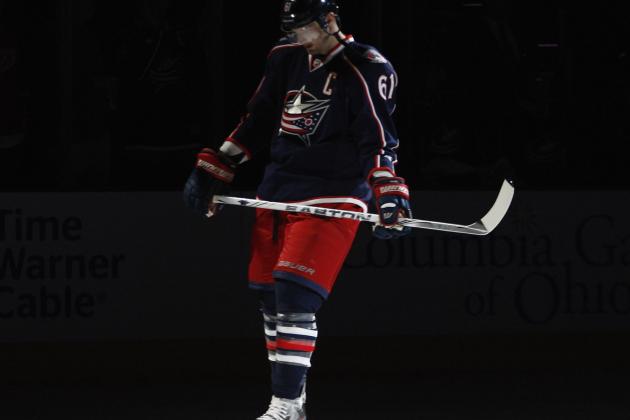 John Grieshop/Getty Images

Kristian Huselius is probably the free agent they'll have to think about the longest, but this summer's moves in Columbus start and end with the Rick Nash situation.
What they do with their captain and what they get in return will impact every other move they make this summer.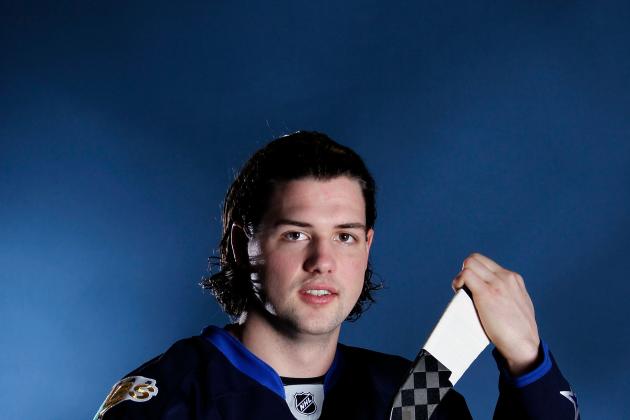 Gregory Shamus/Getty Images

The Dallas Stars finally have an owner and a young superstar who will be the face of the franchise, but they need to lock up Jamie Benn long-term as soon as possible.
He's a RFA this summer and should get a comfortable raise.
Gregory Shamus/Getty Images

Detroit has a similar retirement issue to worry about with Nik Lidstrom as the Ducks have with Selanne, but their problem in the playoffs was scoring.
Jiri Hudler needs a new deal this summer,and is coming off a solid season. Will Detroit bring him back? And, if so, for how much and how long?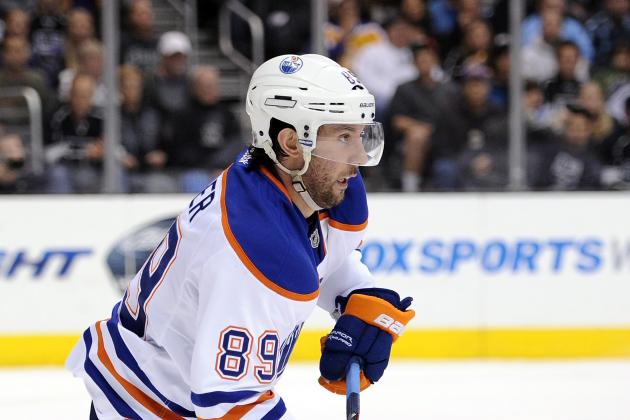 Harry How/Getty Images

Sam Gagner was a popular name before the trade deadline, and then, he exploded for a couple weeks, jacking his season stats up just in time for him to need a new deal.
With another No. 1 overall pick coming to Edmonton, will they choose to pay one of their young players or look to move him to strengthen their blue line?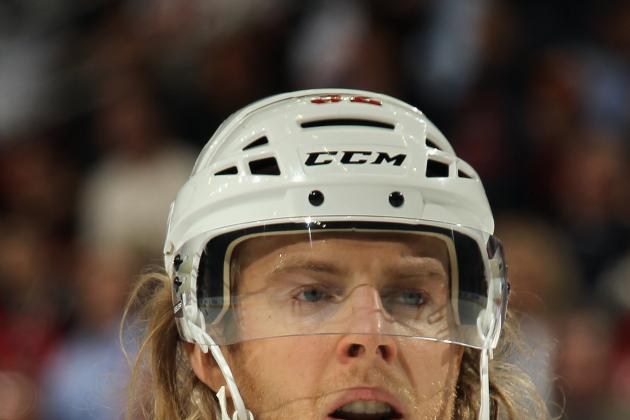 Bruce Bennett/Getty Images

Kris Versteeg is a restricted free agent this summer, and with a Cup ring in his pocket from Chicago in 2010 and a strong bounce-back season in Florida this year on his resume, he could be looking at a nice raise this summer.
But will it come from the same general manager that gave him his last deal in Chicago, Dale Tallon, or will he be somewhere else?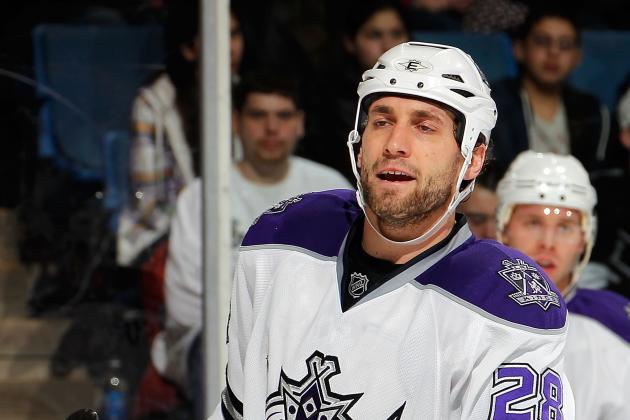 Paul Bereswill/Getty Images

Jarrett Stoll became a hero all over North America when he scored the series-clinching goal for the Kings, but fans in LA have known his game well for some time.
He's a good, physical forward who needs to get paid this summer. Thankfully, LA doesn't have too many decisions this summer.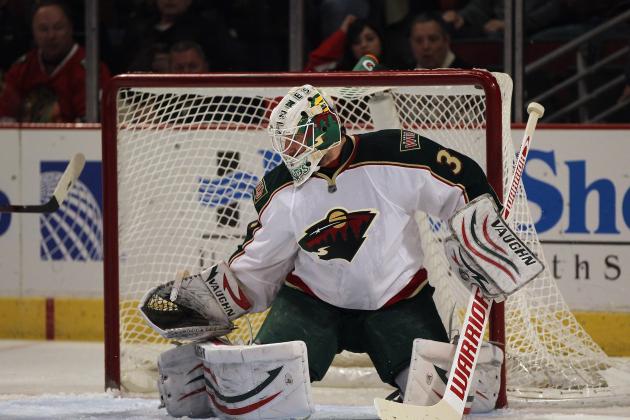 Jonathan Daniel/Getty Images

Josh Harding might be a very popular name around the draft as he figures to be out of the mix in Minnesota.
With a growing list of teams wanting to improve that position, he could be a trade candidate before reaching free agency.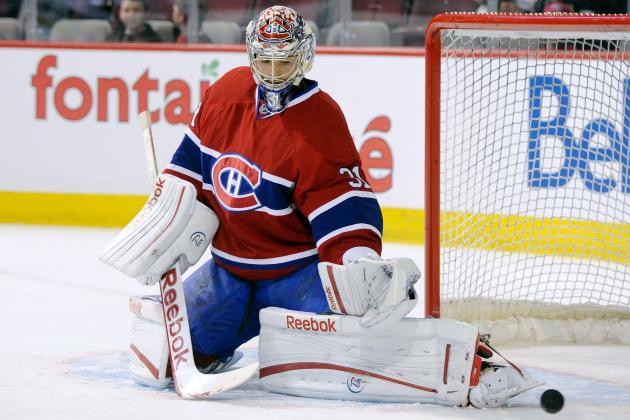 Richard Wolowicz/Getty Images

Carey Price and PK Subban are both restricted free agents this summer for the Habs, who have more issues than Sports Illustrated.
If they can find a coach, and a general manager, then perhaps, they can start considering long-term deals for their young core players.
Bruce Bennett/Getty Images

Pick one.
Shea Weber is a restricted free agent who can, and will, demand top-tier money.
Ryan Suter is unrestricted, and his hometown is in Michigan where another Central Division team could have around $20 million to spend this summer.
These two have been great together over the last few years, but odds are that one of them might not be back.
Which will the Preds choose?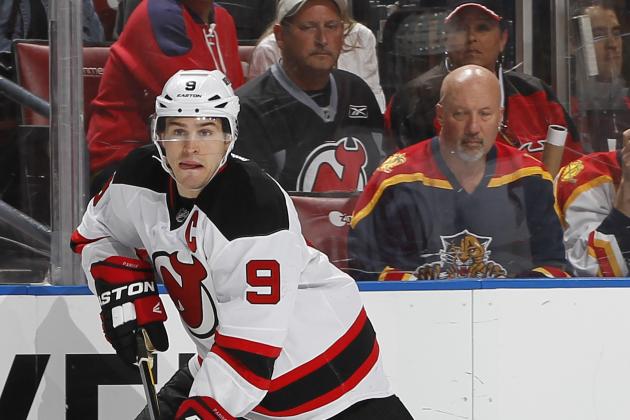 Joel Auerbach/Getty Images

Zach Parise is the captain in New Jersey, but he has teams all over the league salivating over adding his playmaking ability.
He's a fantastic all-around player and will command big money this summer.
Will the Devils make cap room available to offer him what he wants?
Paul Bereswill/Getty Images

PA Parenteau appears to be at the top of the Islanders' summer agenda, but the young forward is looking to have a nice payday.
After missing the playoffs again this year, how much will the Islanders invest in their in-house players?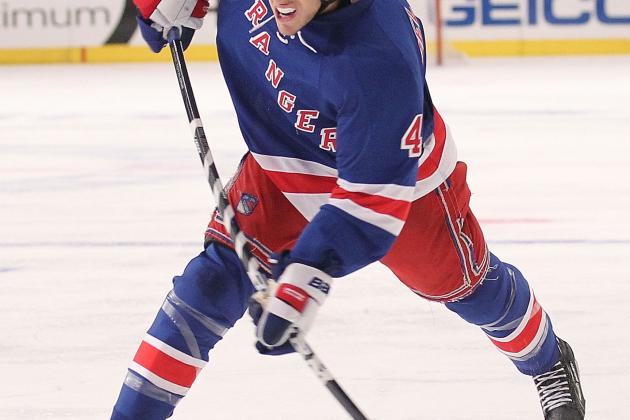 Nick Laham/Getty Images

Michael Del Zotto has become a great young player in the blue line for the blue shirts, but he's a RFA this summer and could be looking at a big raise.
How much, and for how long, will the Rangers pay him?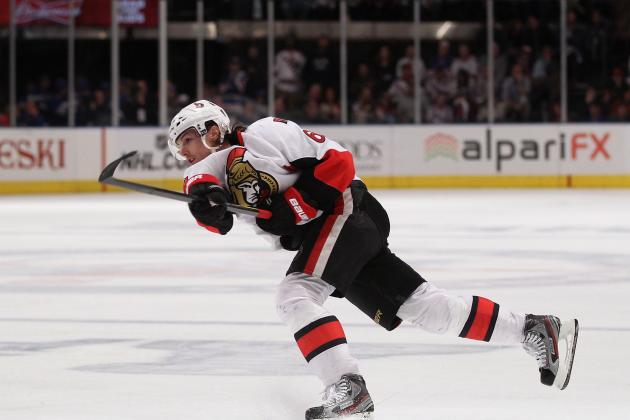 Bruce Bennett/Getty Images

Erik Karlsson might be the biggest surprise name on the list, and as a RFA, he could ask for a king's ransom from the Sens.
They really have no choice other than paying the new face of their franchise, but how much will he get paid (and for how long)?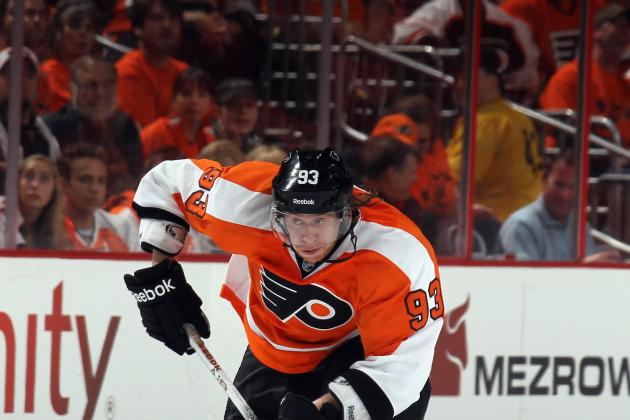 Bruce Bennett/Getty Images

Jakub Voracek has been a fantastic addition after he was one of the pieces Paul Holmgren brought back in the Jeff Carter trade with Columbus, but now, he's a RFA on a team with a lot of money already committed to other players.
Can the Flyers find a way to afford him this summer?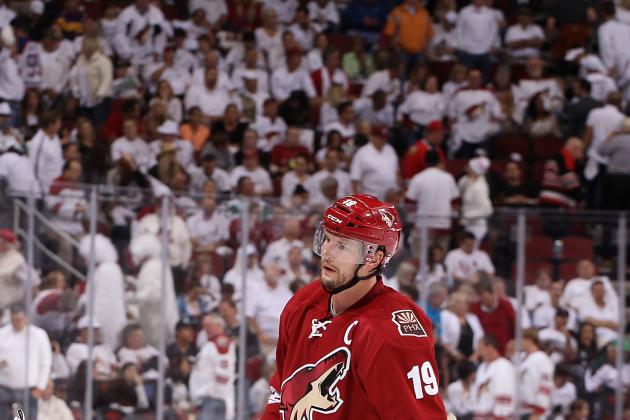 Christian Petersen/Getty Images

Shane Doan is the captain of the Coyotes, but he's not getting any younger, and the Coyotes aren't finding an owner very easily.
Will he stick around for more transition with that franchise, or will he take his talents somewhere that he feels he can make a Stanley Cup run one last time?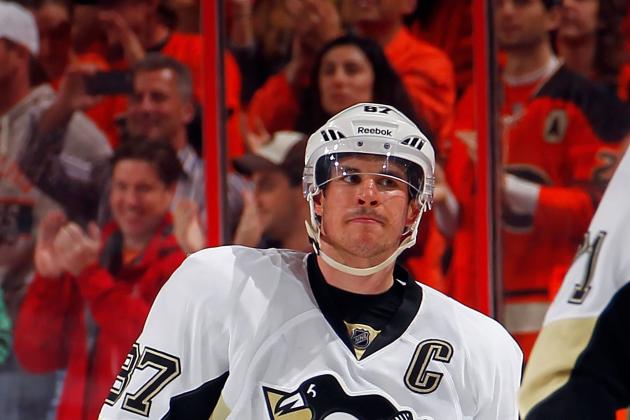 Paul Bereswill/Getty Images

There really aren't any must-keep free agents on the Pittsburgh roster, but this summer, they'll have to begin evaluating their roster for the summer of 2013, when Sidney Crosby and Jordan Staal will both become unrestricted free agents.
Christian Petersen/Getty Images

Daniel Winnik was acquired in a deadline deal with Colorado and is a physical presence for the Sharks.
But after another playoff failure in San Jose, will Doug Wilson make more bold moves this summer?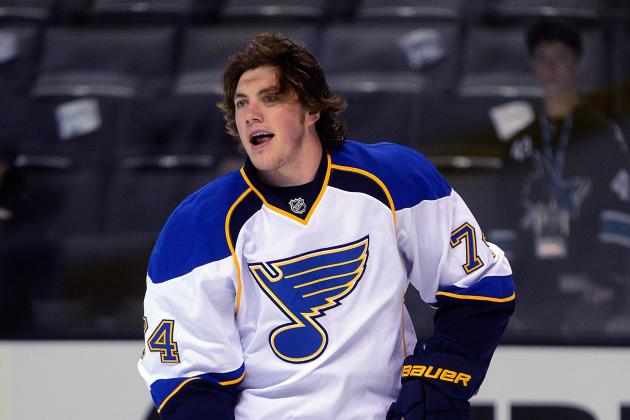 Thearon W. Henderson/Getty Images

TJ Oshie is the young, energetic face of the Blues and has played a huge roll in their renaissance this year.
But he's a restricted free agent this summer and could be looking at a big-time pay day.
How long will the Blues want to lock up their young star?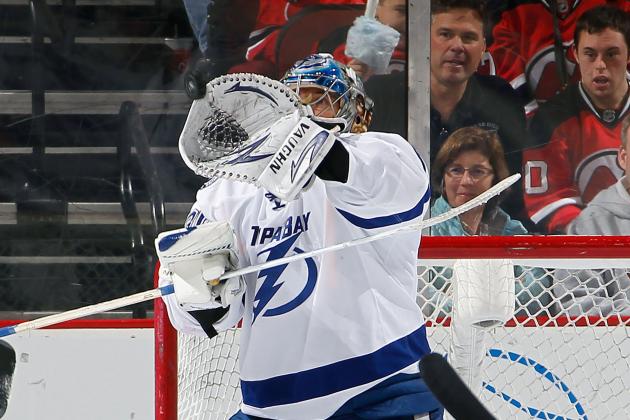 Paul Bereswill/Getty Images

Dwayne Roloson isn't the important decision for Tampa this summer, but his position is.
The Bolts will be one of the leading bidders for a top-tier goalie this summer, whether by trade or through free agency.
Justin K. Aller/Getty Images

Everything I said about Tampa will be true in Toronto, where Jonas Gustavsson's free agency might mean he's the odd man out when they go hunting for a top goalie this summer.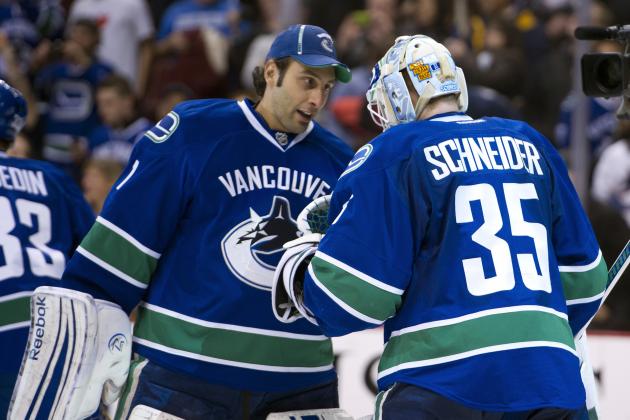 Rich Lam/Getty Images

Cory Schneider appears to be the man in Vancouver, but he doesn't have a contract.
Meanwhile, Roberto Luongo told the world he would waive his no-movement clause if asked, but he has one of the worst deals in the game.
One of these two guys will be gone when players return to the locker rooms in Vancouver in September.
Who will be left?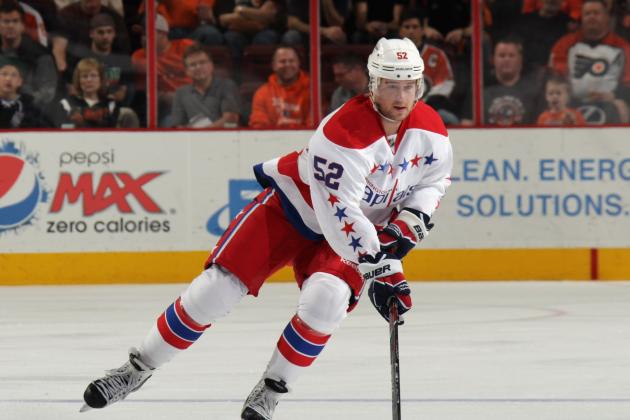 Bruce Bennett/Getty Images

Mike Green and Jon Carlson are both looking at RFA status this summer, and Green is coming off an injury-plagued couple seasons.
Will the Caps keep their high-scoring d-man around long-term, or will they use him as a trade piece to start rebuilding the team back into a division champion?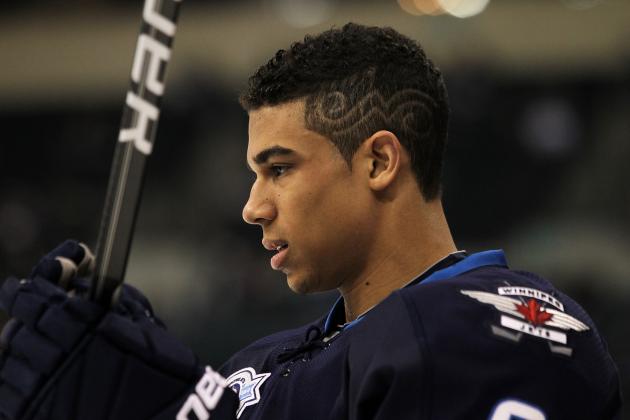 Marianne Helm/Getty Images

Evander Kane is a young power forward who's putting up huge numbers while nobody pays attention in Winnipeg.
There have been whispers that he isn't happy in Winnipeg, and he could bring a huge bounty in a trade this summer if the Jets looked to move him.
What will they do with their young star?