NHL Free Agency: The 5 Worst Signings of the 2011-12 Season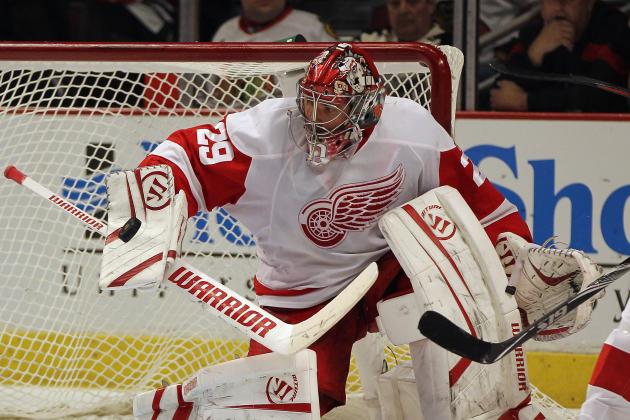 Jonathan Daniel/Getty Images

There are some NHL free agent signings that don't work out. Then, there are the free agent signings that make general managers and owners look dumb at the end of a long season.
There are many different factors in a free agent signing not working out—location, style of play, teammate chemistry, etc.
Or, for some players, it could be the pressures of playing under the biggest contract of their careers.
Whatever the reason, or reasons, here are the five biggest free agent busts from the 2011-12 season
Begin Slideshow

»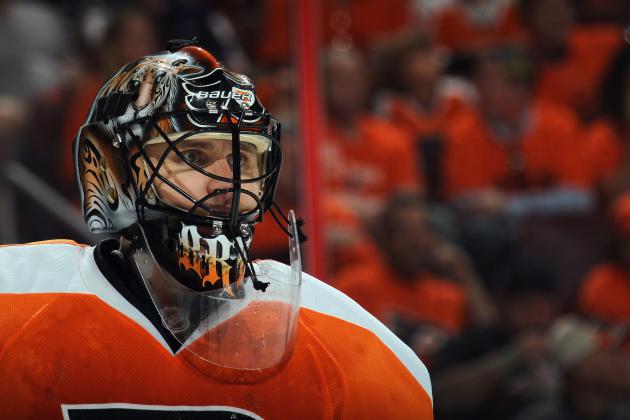 Bruce Bennett/Getty Images

Ilya Bryzgalov's record was very good this season. But, other than wins and losses, he was not a good goaltender. Especially since Bryzgalov signed a nine-year, $51 million contract in the offseason.
Bryzgalov was not paid to just post a good regular season record for the Philadelphia Flyers. He was paid to be one of the best goaltenders in the league and be a final piece for the Flyers to win the Stanley Cup.
Prior to this season, Bryzgalov had only once posted a GAA of higher than 2.48 as a team's starting goaltender (2008-09 with the Phoenix Coyotes).
That is also the only season that Bryzgalov has posted a SV% lower than this season's (.909).
The Flyers currently hold a 3-0 series lead over the Pittsburgh Penguins in their first-round matchup. A successful postseason run by the Flyers may lessen how tough Flyer fans are on Bryzgalov at year's end.
However, giving up 12 goals in the three playoff games, so far, and having a .868 SV% will not allow for any amount of team success to overshadow his poor play.
Luckily for the Flyers, this is only the first year of a nine-year contract.
Wait, a nine-year contract? Flyers fans should be very worried.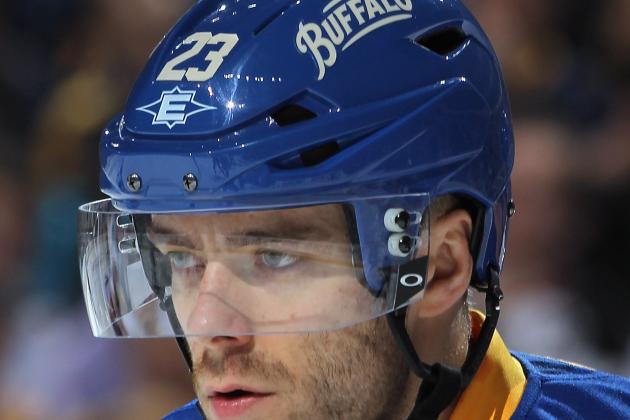 Bruce Bennett/Getty Images

For as bad as the Bryzgalov signing looks, the Flyers made a great choice of letting Ville Leino sign elsewhere this past offseason.
Leino signed a six-year, $27 million contract with the Buffalo Sabres after an incredible 2010-11 season with the Flyers (19 goals and 34 assists in 81 games).
But, other than for very small flashes, the Sabres did not see that playmaking ability from Leino this season.
Leino only had eight goals, 17 assists and was a minus-two.
But, even more discouraging for the Sabres is that he only had one power play point. He had 11 power play points last season with the Flyers.
Leino seemed to find resurgence when he was traded to the Flyers during the 2009-10 season. But the Sabres have only seen regression from Leino.
With the size of his contract, that's not a good thing.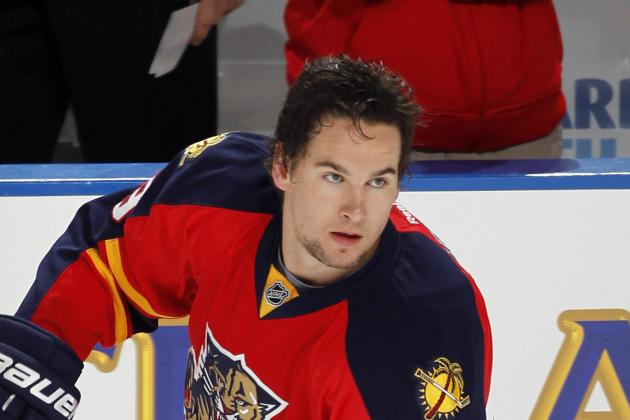 Joel Auerbach/Getty Images

Some fans will blame injuries for Upshall's bad season. But, the struggles existed well before Upshall had hernia surgery on Jan. 24.
A former first-round pick (sixth overall in 2002), Upshall signed a four-year, $14 million contract with the Florida Panthers prior to the 2011-12 season.
In 26 games, Upshall only managed to score two goals and three assists. He was also a minus-three.
There is no doubt that Upshall was slowed by injuries this season. But, it begs the question—with his injury history, why did the Panthers invest so much into the winger?
Upshall has only played more than 55 games in a season twice since being drafted. This year was the fifth time that he has played in fewer than 30 games.
If it wasn't for the injuries, Upshall would be the biggest bust on this list. Either way, Upshall better stay healthy and perform next season if fans in Florida don't turn on him.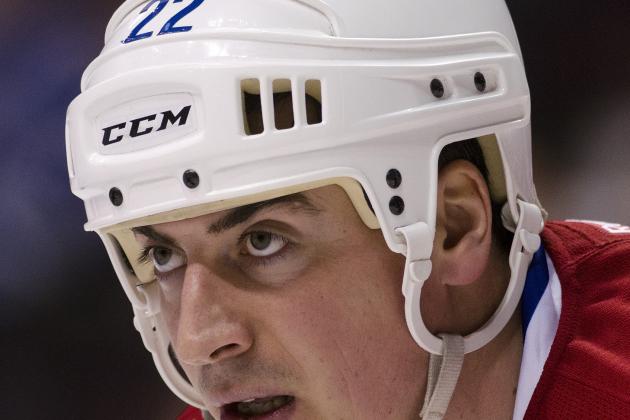 Rich Lam/Getty Images

The Carolina Hurricanes made a very poor choice of signing Tomas Kaberle to a three-year, $12.75 million last offseason.
They knew it was a bad deal because they traded Kaberle in early December. To make matters worse, it was reported that the Hurricanes were trying to move Kaberle just one month into the regular season.
This was the second straight season that Kaberle started the year with a new team, only to be traded because of his struggles.
Like last season, Kaberle improved his play after being traded to the Montreal Canadiens.
After scoring no goals and nine assists in 29 games with the Hurricanes (he was also a minus-12), Kaberle scored three goals and 19 assists with the Canadiens (and he was a slightly better, minus-six).
Kaberle has never been known as a goal scorer in the NHL, but he does a great job of passing the puck and is good on the power play. He'll need to do both of those things next season for the Canadiens so he doesn't play for a sixth team in three years.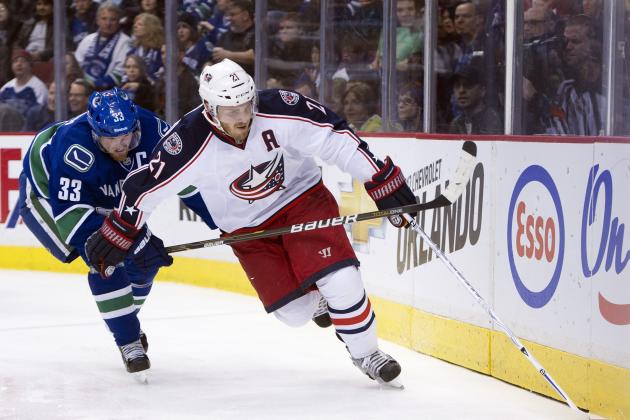 Rich Lam/Getty Images

Classifying the James Wisniewski signing by the Columbus Blue Jackets as a bust may be the understatement of the year.
Not only did Wisniewski struggle to produce offensively (six goals and 21 assists), he also struggled to stay on the ice. Not something a team wants from the guy they just signed to a six-year, $33 million contract.
This preseason, Wisniewski was suspended for eight regular season games after a vicious late hit on Cal Clutterbuck.,
After returning from that suspension, Wisniewski's play was never able to get on track.
By New Year's Day, Wisniewski only had two goals. But even worse, he was a minus-18 in 29 games played.
At that point, the Blue Jackets were out of the playoff race and their prized free agent signing, Wisniewski, had played sparingly and poorly.
There were plenty of other factors in the Blue Jackets' disappointing 2011-12 campaign. But, they need Wisniewski to step up big next season, or he may be a trade deadline pickup for another team.