WWE: 10 Athletes Who Would Make Interesting Wrestling Personalities (Part II)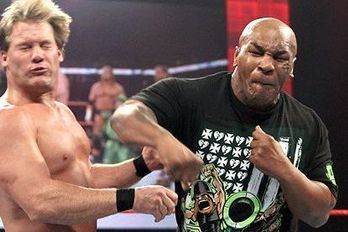 via wwe.com
This this the second part of a previous list, click here to check the original list.
In recent news, Mike Tyson expressed an interest in joining the WWE (via 411mania.com).
It seems that after his induction into the WWE Hall of Fame, the former World Heavyweight Boxing Champion is interested in returning to his interaction with the WWE.
Many may remember his 2010 in-ring action alongside D-Generation X members Triple H and Shawn Michaels or his involvement in a 1998 storyline with Stone Cold Steve Austin.
While it's uncertain whether the WWE will have Tyson as a full-time performer, it would be interesting to see the once-known "Baddest Man on the Planet" return to the WWE as a "wrestling personality."
The WWE loves getting attention from the mainstream media—something an action like this would guarantee.
But what about other athletes?
What follows is another list of 10 different athletes who would make interesting wrestling personalities (as wrestlers, managers, valets, etc.)
Begin Slideshow

»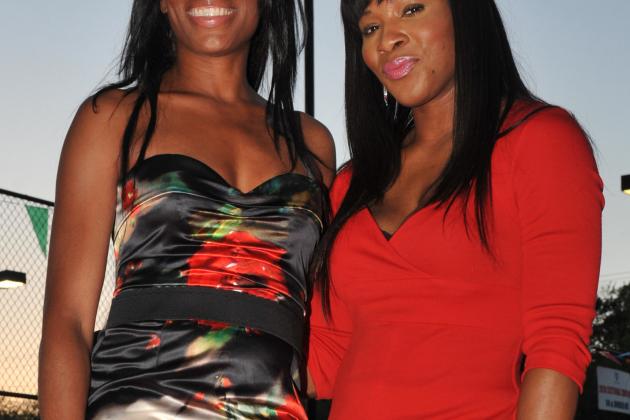 Larry French/Getty Images

With rumors of everyone's favorite twins (from Dave Meltzer) leaving the WWE, who better to fill the WWE's sister-gap than the queens of tennis, Serena and Venus Williams?
These sisters are known for their in-court attitude—something the divas in the WWE desperately need.
Though athletic, the tennis-playing sisters' role in the WWE need not be as wrestlers, but rather, they could act as valets or managers for other superstars.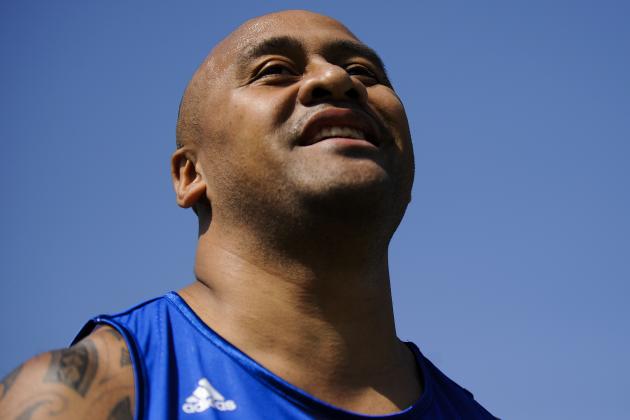 David Ramos/Getty Images

Often regarded as the first global superstar of rugby union, Jonah Lomu has an athletic background and the look of a wrestler. At 6'5" and 276 pounds, Lomu definitely has the dimensions to make a presence in the ring.
Lomu, who's of Tongan ancestry, could team up with the Usos, either as manager or a wrestler, and bring the two brothers some much-needed airtime.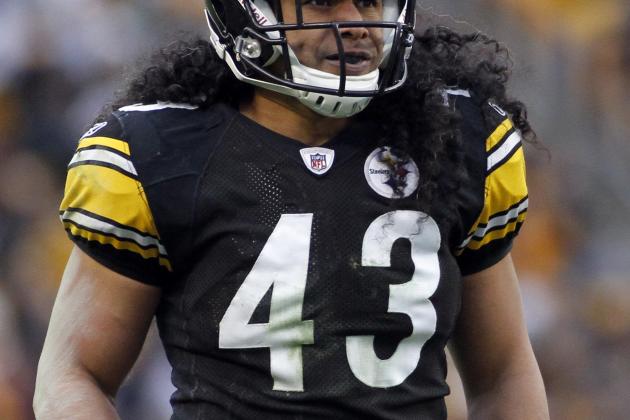 Justin K. Aller/Getty Images

Like Lomu, Troy Polamalu, of American Samoan ancestry, could pair up with the Usos, as a manager or partner.
Polamalu has the physical dimensions of a professional wrestler, but he also brings to mind the image of a younger Jimmy Snuka.
How great would it be to see the Steeler's strong safety doing Snuka's classic Superfly Splash—pose and all.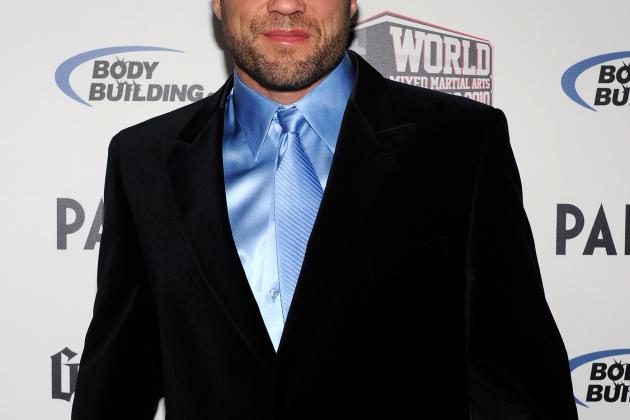 Ethan Miller/Getty Images

This former UFC star has some bad blood with current WWE superstar Brock Lesnar.
After losing his UFC Heavyweight Championship to Lesnar at UFC 91, Randy Couture never had the chance to redeem himself.
Now that both are retired, maybe it's time to rekindle this feud in a WWE ring.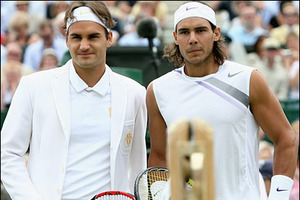 via news.bbc.co.uk
For years, Roger Federer and Rafael Nadal have been bitter rivals, and while both have bested each other on the court, maybe it's time to bring this feud to the squared circle.
As tennis players, they would most likely put on a sub-par match, but never underestimate their potential as managers.
Imagine the possibilities once a tennis racket enters the ring!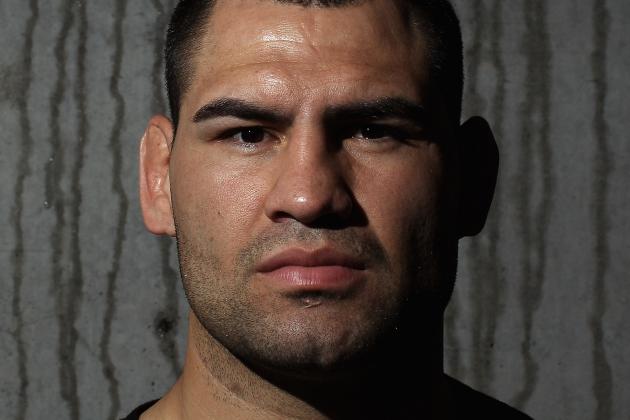 Cameron Spencer/Getty Images

Like Randy Couture, Cain Velasquez has some unsettled business with Brock Lesnar—or rather, Lesnar has some unsettled business with Velasquez.
Now that Lesnar is unable to fight in the UFC because of a medical condition, what better way to finally put an end to this feud than with a good ol' fashion WWE 'rasslin' match.
Jason Kempin/Getty Images

As the royal heir to Muhammad Ali's boxing legacy, Laila Ali is familiar with bringing on the hurt.
This lady of the sweet science could put on a program against current WWE Divas champion Beth Phoenix. The two have dissimilar styles, but in the end, it might be a better match than other WWE celebrity Divas. (I am looking at you Menounos.)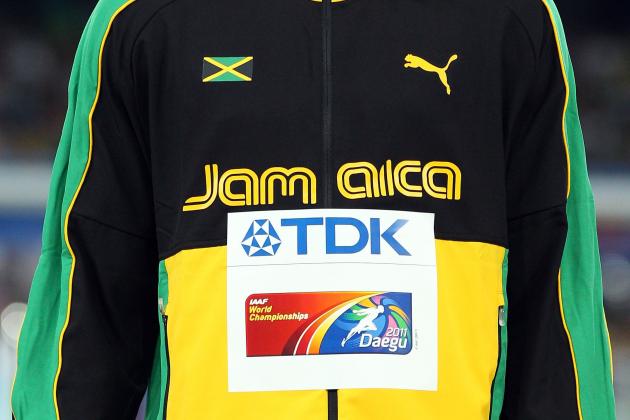 Mark Dadswell/Getty Images

As the fastest man alive, Usain Bolt could put on an interesting match against the world's strongest man Mark Henry.
The dispute could finally settle the age old argument of speed versus power.
My money is on Bolt winning (with some help from Kofi Kingston).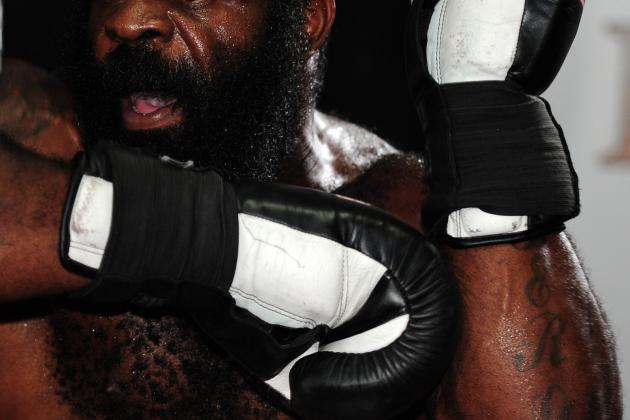 Robert Laberge/Getty Images

With a name like Kimbo Slice, this MMA fighter not only has the look, but he has the presence of a WWE superstar.
This big man knows how to move, and pairing him up with a monster heel like Mark Henry could result in the most unstoppable force in the WWE.
Chad Ochocinco is no stranger to the WWE, having hosted the September 11, 2010, edition of Raw when he interacted with the Miz.
Now that the Miz needs a feud more than ever, maybe it is time to bring Ochocinco back and have the two men pick up where things left off.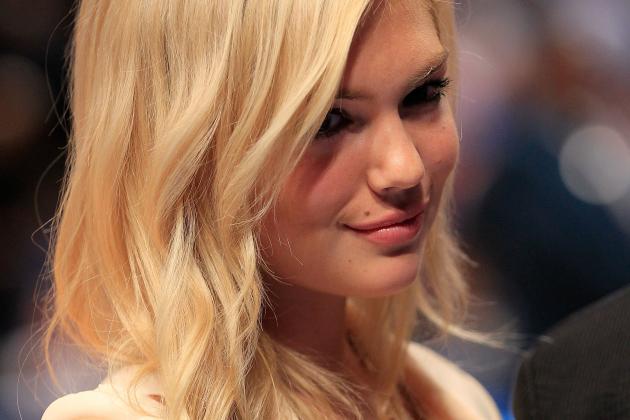 Chris Trotman/Getty Images
Kate Upton (because why not)
Thanks for reading!
Let me know in the comments, which athletes would you like to see in the WWE?
Luis invites you to be part of his sports writing journey by following him on Twitter @luchalibrelife, or via Facebook.