NHL Draft: Redrafting the No. 1 Overall Picks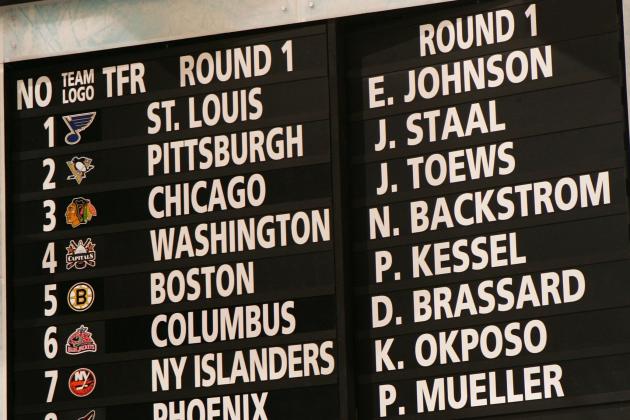 Bruce Bennett/Getty Images
Erik Johnson--of the Ottawa Senators???
The scene:
The 2012 NHL Entry Draft, Pittsburgh, PA. As the draft is ready to begin, Commissioner Gary Bettman is introduced. Oddly, he does not immediately appear on stage.
After a dramatic pause, the lights go down, and a great flash of light appears as an explosion rocks the arena. A DeLorean appears out of thin air and now sits on the stage. Gary Bettman gets out of the car and addresses the confused crowd:
Bettman:
Since nothing promotes a sport like star power, I have gone back in time to the last 30 NHL entry drafts. I have brought with me the first overall pick in each of those drafts. They are fresh out of junior hockey, they are backstage, and they are here to be drafted back into the NHL.
Before the first round of this year's draft, we will conduct a fantasy draft. We will proceed in regular draft order, and every team will get a selection. You may not trade your pick in the fantasy draft. One more thing—don't ask me how I got 30 hockey players into a DeLorean. This is a fantasy draft, after all. Edmonton, you are on the clock.
Begin Slideshow

»
Getty Images/Getty Images
Off to Oil Country?
Yes, young, talented forwards are the team's greatest strength. But what are they going to do? Pass on Mario Lemieux and take Roman Hamrlik because they need depth on defence? Super Mario goes to the Edmonton, and suddenly the Oilers have an easy time convincing free agents to play in northern Alberta.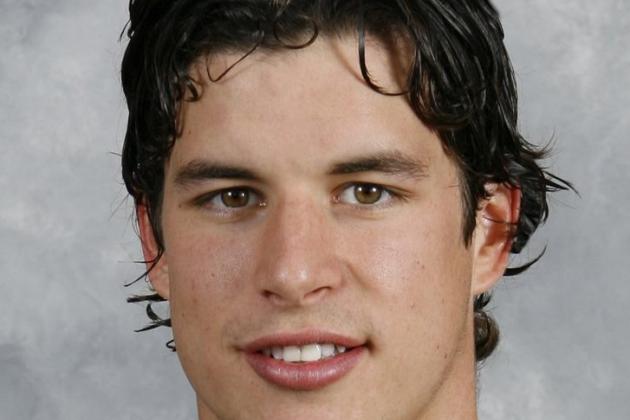 Getty Images/Getty Images
Suddenly, the Buckeyes are an afterthought in Columbus
Need we say more? It's Sidney freaking Crosby! After saving hockey in Pittsburgh, Sid the Kid will do the same in Columbus. Rick Nash—do you still want that trade?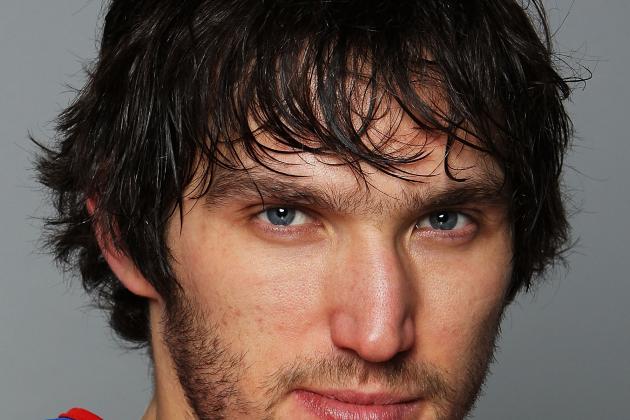 Al Bello/Getty Images
Does it matter that he doesn't speak French?
The Habs are set in goal and have some good pieces developing on the blue line. What they need is some size, speed and scoring up front. As tempting as it may be to have Eric Lindros drafted to yet another team in Quebec, Ovechkin is the offensive catalyst the Habs need.
Jamie Squire/Getty Images
Mats Sundin once had hair and a great Nike commercial.
As much as the Isles would like to grab that No. 1 defenceman, the opportunity to draft a big, borderline Hall of Fame centre to take the pressure off of John Tavares is just too great.
Lindros is tempting here, but his history with concussion and controversy scares the Islanders away. They opt to go with Sundin, the safe bet who averaged over a point per game throughout his career.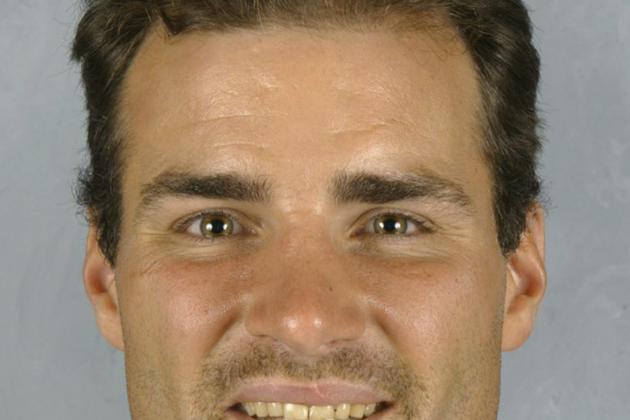 Getty Images/Getty Images
Thankfuly, Scott Stevens was not taken first overall.
Yes, his concussions make him a risky pick. But GM Brian Burke just can't resist the combination of size, skill and truculence that Lindros brings to the table. Besides, I think this is one of the only teams that Lindros will actually play for.
If the Leafs can keep Lindros concussion free, he could be the steal of the draft. If not, I'm sure his parents will demand a trade soon enough.
Jim McIsaac/Getty Images
His goal total is actually higher than Selanne's age.
Okay, maybe Stamkos is going this early because his success is more recent, but this makes sense for Anaheim. Saku Koivu is Anaheim's second line centre. Teemu Selanne, the team's leading scorer last year, is over 40.
Stamkos will replace the offence missed by Selanne when (if??) he ever retires. Ryan Getzlaf, assuming he's not traded, could also benefit, as Stamkos takes more of the opposition's attention away from him.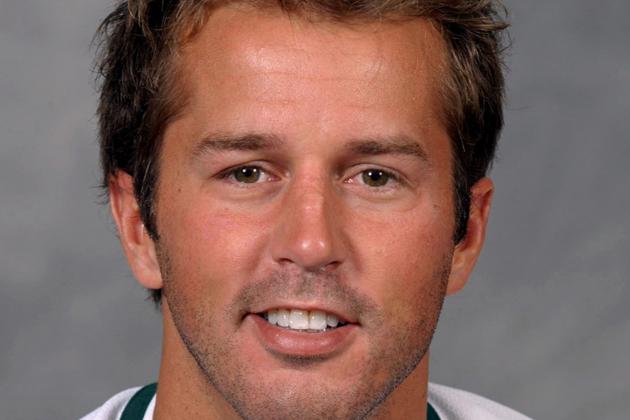 Getty Images/Getty Images
Who says you can't go home again?
This just make sense. Minnesota hockey fans loved him before, why not again? And besides, Minnesota needs goal scorers. Badly. There weren't many better than Modano, quite possibly the greatest American player in NHL history.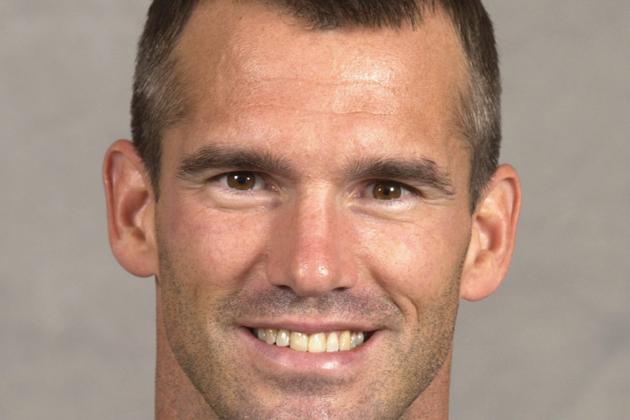 Getty Images/Getty Images
Quite possibly the most surprising 500 goal, 1300 point career ever.
I looked for defencemen here, as Carolina has some scoring punch and could use a stud defenceman. The 'Canes could also use a pure centre—and the centres available are just plain better than the defencemen.
Turgeon, very quietly, scored more than 500 goals and recorded over 1,300 points in his career. He's the kind of playmaker who can make a real sniper out of Jeff Skinner.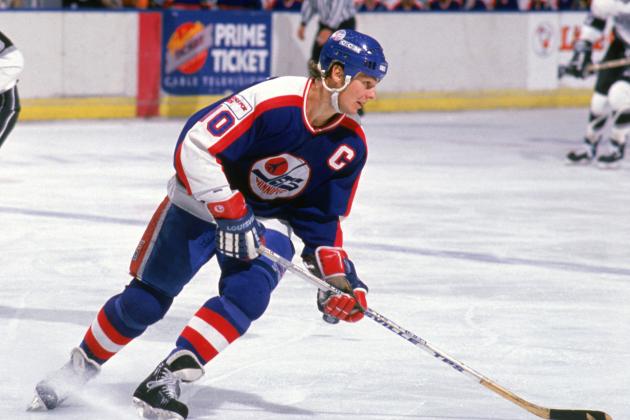 Mike Powell/Getty Images
Same city, same team, different jersey.
One year after Winnipeg gets the Jets back, they get one of their all-time great players back. Winnipeg actually needs more help keeping the puck out of the net. The fact that they take Hawerchuk, a great offensive player, is just a testament to the quality of the forwards available (or the lack thereof when it comes to defencemen).
Rick Nash is an option, but the chance to bring in a fan favourite like Hawerchuk is too good a PR move to pass up.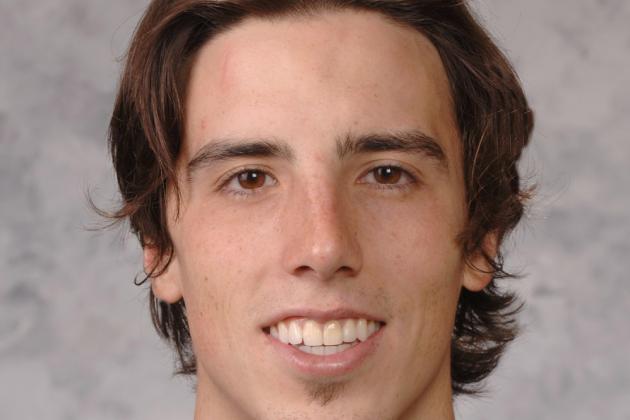 Getty Images/Getty Images
How many Penguins are in this draft, anyway?
All those rumours about Tampa trading for Jonathan Bernier, Cory Schneider or another young goalie to replace the able but aging Dwayne Roloson in net? Forget them. Tampa takes care of its greatest weakness by drafting Fleury, an elite goaltender who already has a cup ring on his finger.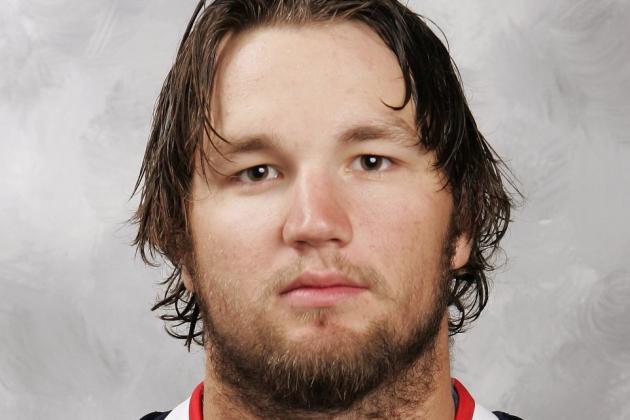 Getty Images/Getty Images
If you played for Columbus, you would be in a bad mood, too.
Even with young forwards like Gabriel Landeskog, Matt Duchene and Paul Statsny, the Avalanche didn't quite have the offensive firepower they needed to make the postseason. Rick Nash would provide that in spades. With the young talent already there, Nash's lack-of-playoff frustration would likely end in Denver.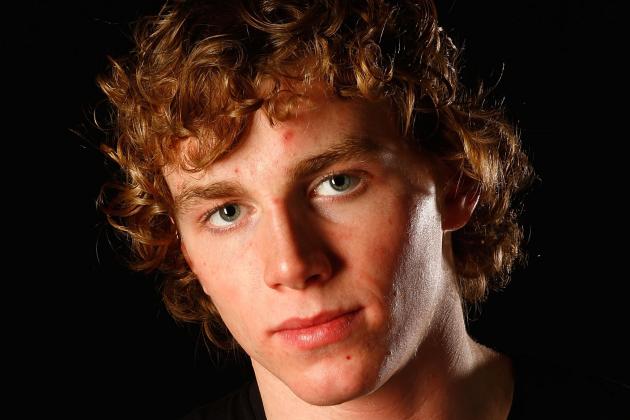 Jamie Squire/Getty Images
I think it's Patrick Kane, but I can't see his mouthguard.
The Sabres taking hometown hero Patrick Kane is a nice story and an even better hockey move. Buffalo has some nice pieces up front, but still finished 17th in the NHL in offence and 16th in power play efficiency. Kane's clutch skills, both scoring goals and setting them up, would help change that in a hurry.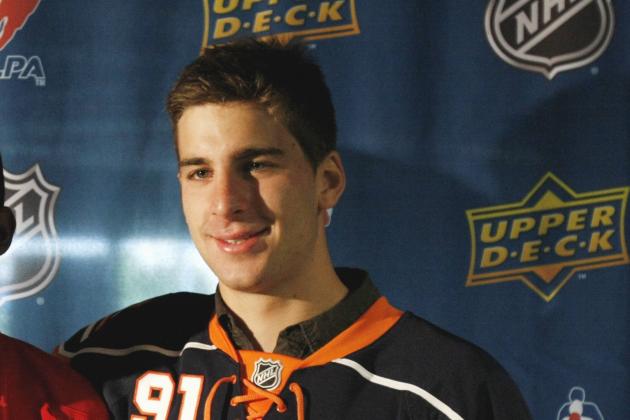 Dave Sandford/Getty Images
Three London Knights in a row????
It seems like a lot of teams that missed the playoffs lacked that one-two punch at centre ice and just couldn't score quite enough to get into the postseason. Many available centres could have provided some additional offensive firepower at centre.
I just have a gut feeling that Tavares is going to be a better offensive player than most still on the board, so he's the pick.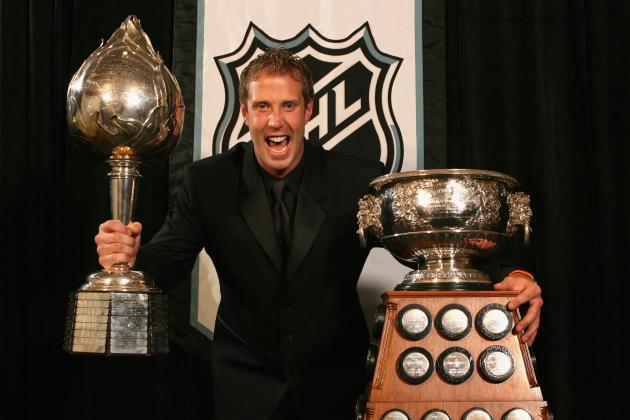 Jeff Vinnick/Getty Images
If Joe wins more of these, Flames fans will be just as excited.
Calgary's situation is similar to Colorado—not bad at keeping the puck out of the net, just not scoring enough to make the playoffs. Calgary looks stronger on the wing (Iginla, Cammalleri, Tanguay) and weaker at centre (Stajan, Jokinen, Backlund).
A big, playmaking centre like Thornton to set up their wingers would really help them contend for that playoff spot they narrowly missed this season.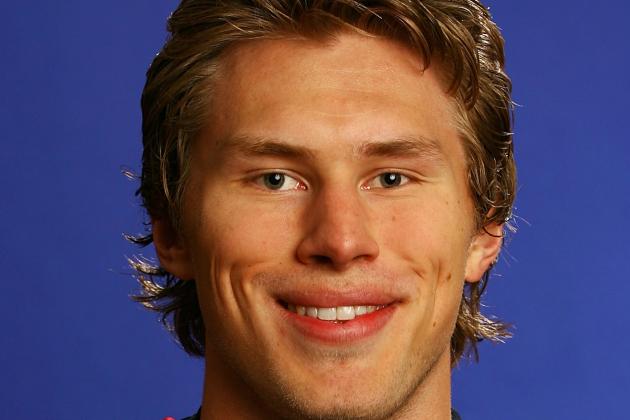 Jamie Squire/Getty Images
Ottawa now has two defencemen named Erik. Both are pretty good.
The Sens scored enough goals to get into the postseason but finished last among playoff teams in goals against. Adding Ben Bishop to Craig Anderson set them up nicely in net, so Ottawa takes the first defenceman in the fantasy draft.
It may be tempting to take a right winger to replace the soon to be retired Daniel Alfredsson, but Johnson has the size and skills to be the shutdown defenceman they really need—provided he stays away from golf carts.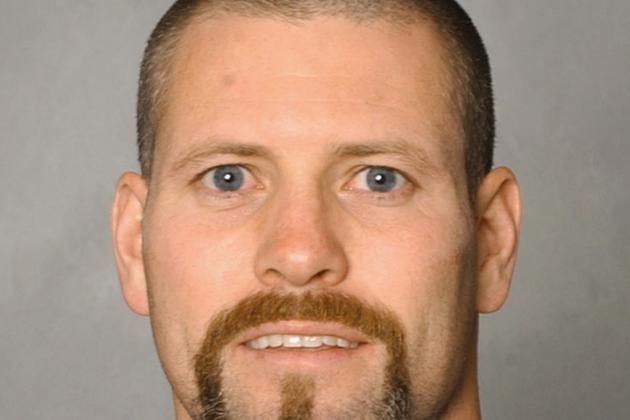 Getty Images/Getty Images
Quite possibly the best NHL player born in Belfast.
The Caps need some help on the right side, and more importantly they need to mix up the team's identity a little. There are some players available that may be more skilled, but Washington already has lots of those.
Owen Nolan has a rare combination of production, grit and character that would be just what the doctor ordered in Washington.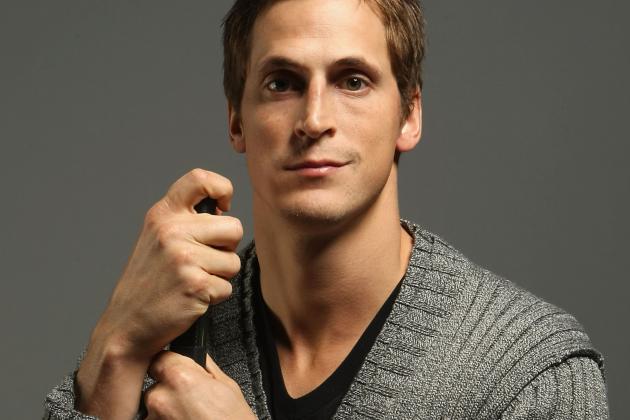 Nick Laham/Getty Images
The Michael Jordan of hockey remains in the Sunshine State.
There's just not enough production down the middle for the Panthers, who finished 27th in the league in goals scored.
The Panthers take the last proven centre in the fantasy draft in Lecavalier, whose size, character and overall game will make the Panthers a playoff-caliber team for many years to come. Plus, he seems to like playing in Florida.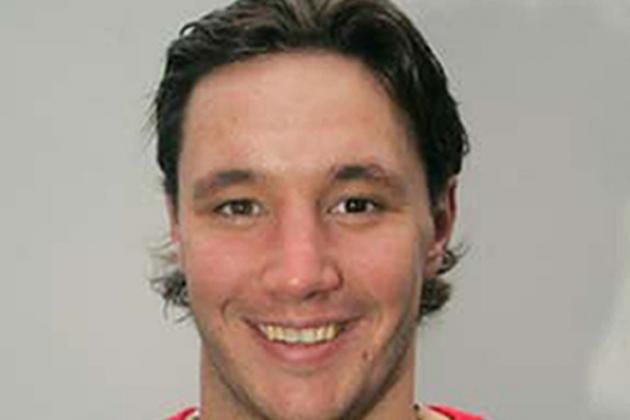 Getty Images/Getty Images
If you can't sign him, draft him.
They missed out on him when he was a free agent a couple of years ago, but not this time. It's not a huge surprise to say that the Kings need offence, plain and simple. This is actually one of the easier picks I've had to make. Kovalchuk is a truly elite goal scorer and fits LA's needs like a glove.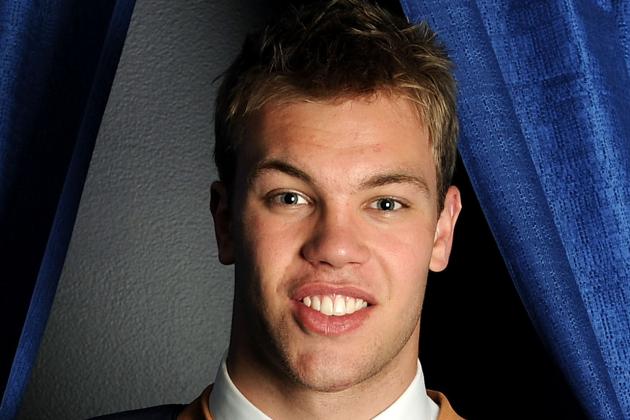 Harry How/Getty Images
Sadly, I actually own T-Shirts older than this kid.
Despite having some great centres, San Jose could use just a little boost up front. There are players on the board that have a more proven track record than Hall. Questions about Hall's durability are starting to creep into discussions. However, I think he'll be just fine given some time to develop.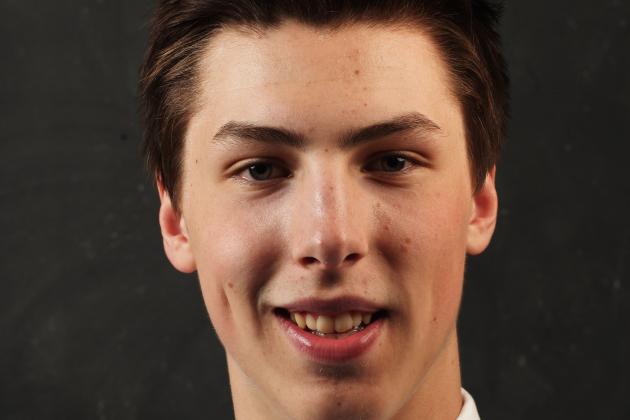 Nick Laham/Getty Images
Don't worry, Oiler fans. There's another #1 overall on the way this year.
I'm trying to figure out why Phoenix, a team that needs a shot in the arm on offence, would take RNH over a more proven player. Maybe it's because Nugent-Hopkins, although he's only played one season, looks very much like the real deal.
Probably, though, it's because no Phoenix centre topped 40 points this season, and they really need help there.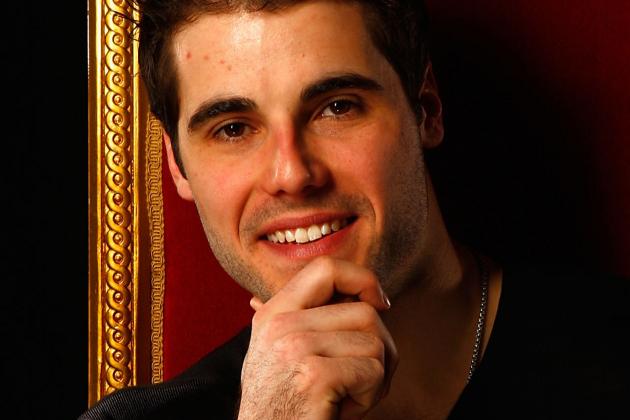 Jamie Squire/Getty Images
If you had his job security, you would smile too.
Laugh if you will, but DiPietro showed some real promise in those rare instances when he wasn't injured. Chicago, loaded up front and already boasting some really talented defenceman, have some questions in goal.
Corey Crawford may be the guy long-term, but I'm not 100 percent sold on him. DiPietro will solidify their goaltending situation. Chicago knows how to develop prospects and have a better chance of preventing all those injuries.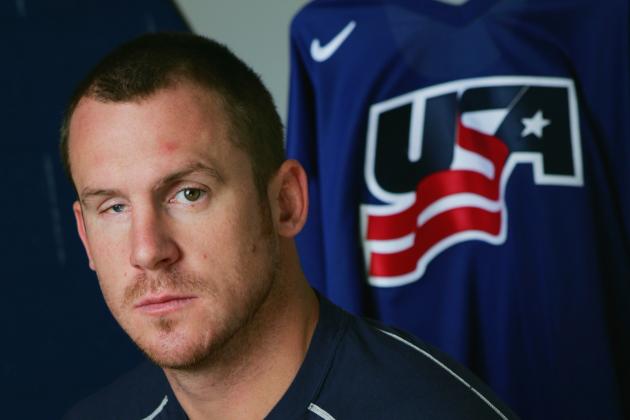 Doug Pensinger/Getty Images
A really good argument for making visors mandatory.
When a team's highest-scoring defenceman has four goals, it's not hard to see that an offensive defenceman is a good fit. Bryan Berard is a promising junior player in this draft, and that fluky, horrific eye injury that derailed his career is nonexistent again. A healthy Berard is a great fit for a team needing offence from the blue line.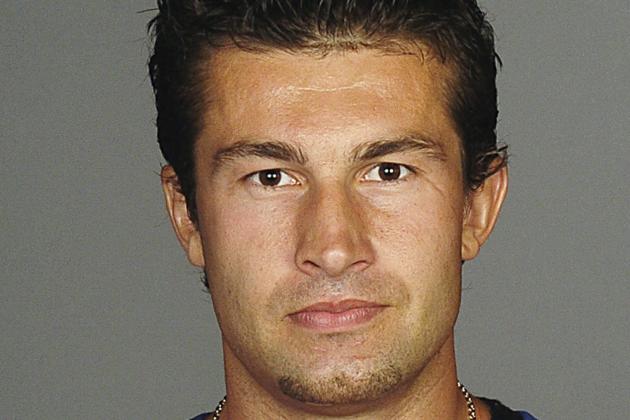 Getty Images/Getty Images
He's been around so long, he's played in playoff games in Edmonton. Twice.
Talented, reliable, well-rounded, consistent. In other words, right up Detroit's alley. He's been playing so long (20 seasons), it's easy to forget that he's a three-time All-Star and an Olympic gold medalist.
I'm not saying he's going to replace Nicklas Lidstrom (really—who can?), but a young Hamrlik would make his departure (whenever that is) easier to bear.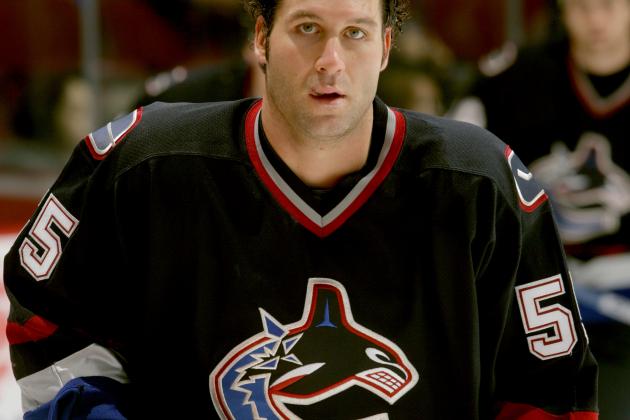 Jeff Vinnick/Getty Images
Zdeno Chara wouldn't allow a Canuck on his team, would he?
Outside of Zdeno Chara, Boston doesn't have a big offensive presence on the blue line. Chara is also 35 years old. He's not retiring yet, but he's closer to the end than the beginning of his career.
Jovanovski has above-average offensive abilities and has a good physical element to his game. He takes a few too many risks from time to time, but Boston is responsible defensively and should cover for those mistakes.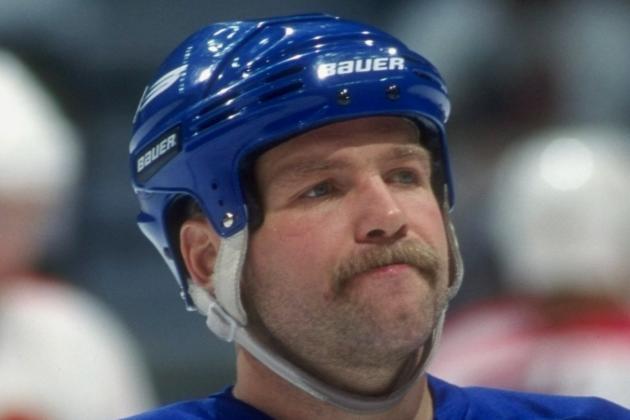 Ian Tomlinson/Getty Images
Good scorer. Good fighter. Legendary mustache.
I would have looked at a goalie or defenceman in this spot—if there were any left. Clark would be yet another offensive weapon for the already-loaded Flyers, but he would also add a physical element that would especially come in handy in the tough Atlantic Division.
Given James van Riemsdyk's injury problems, a young Clark would be a good insurance policy as well. The way he plays, he may lead the team in jersey sales as well!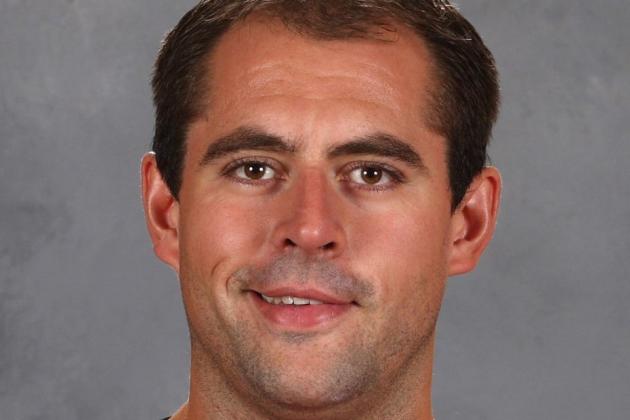 Getty Images/Getty Images
Yet another Nashville defenceman that will end up in Vancouver?
This pick is all about Shea Weber's situation. Nashville, uncertain as to whether Weber will be back, draft Phillips as a bit of a contingency plan. They realize Phillips is not Weber, but they have a great track record developing young defencemen and hope that a young Phillips will be their next success story.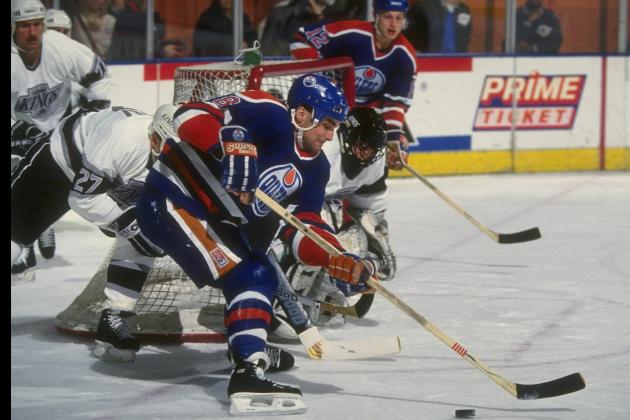 Mike Powell/Getty Images
The Oilers get Lemieux. The Penguins get Murphy. Life isn't always fair.
Well, there are four players left—three right wingers and one centre. The Penguins are so loaded at centre it's ridiculous, so this pick is about finding the best winger available to pair with Crosby, Malkin and/or Staal.
Joe Murphy, who has had a couple of 30-goal seasons in his 15-year career and has a bit of a knack for coming through in the clutch, is the pick.
Tim Smith/Getty Images
A concussion waiting to happen.
At this point in the draft, with only three players left, it comes down to taking the best potential player available. The fact that Patrik Stefan is best known for missing an empty net goal and allowing Edmonton to back up the ice and tie a game says volumes about his success in the NHL.
To be fair, though, he did have many injury problems, including concussions and a really bad hip, that helped derail his career. St. Louis takes Stefan because he does play the vital centre ice position, and they hope that he will be a more effective player if they can somehow keep him healthy.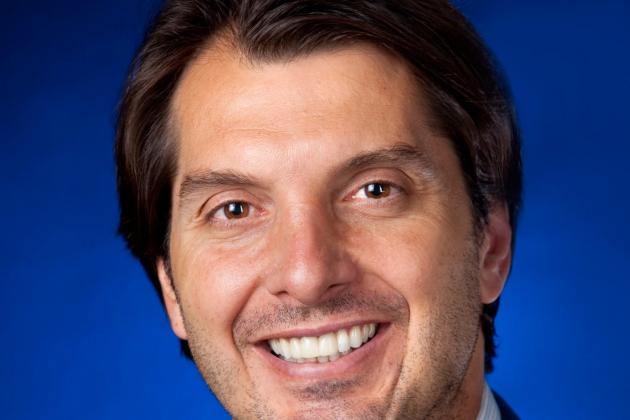 Getty Images/Getty Images
No photos available for him as a player. That's not a good sign.
While Lawton's career was mostly unspectacular, there were two good reasons for that. He may have had a point when he said that the constant movement from team to team affected his development.
He also faced a lot of unfair pressure in his career, being drafted No. 1 over players like Steve Yzerman, Cam Neely, Tom Barrasso and Pat LaFontaine. The Rangers could use some depth on the left side, and perhaps a Brian Lawton that is allowed to develop without unfair expectations may be more effective.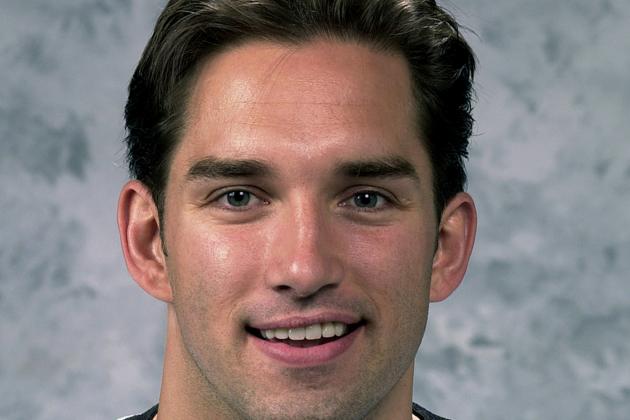 Getty Images/Getty Images
This is what they get for winning the President's Trophy????
Current Vancouver coaches Alain Vigneault and Rick Bowness were fired from jobs in Ottawa when they decided to demote Daigle to the fourth line and play Alexei Yashin more. How happy they must be to have Daigle back on their squad once again.
Daigle was such a spectacular bust that he is best known for appearing in a full-page ad wearing a nurse's uniform (I'm sure some sharp-witted fans out there have the oh-so-original thought right now to make an unfunny joke about the Sedins' gender…like that hasn't been done before).