Andy Murray vs. Novak Djokovic: 6 Things Andy Needs To Get His Grand Slam Win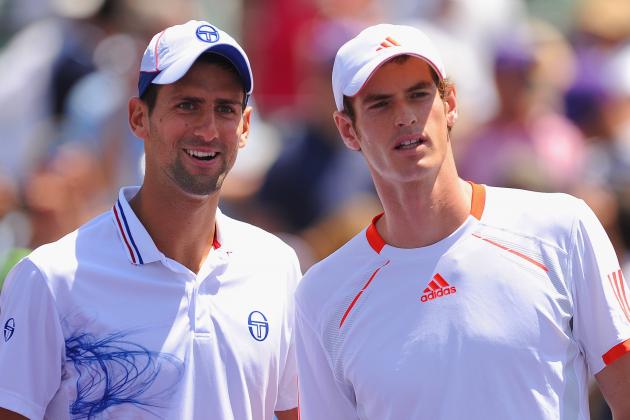 Michael Regan/Getty Images

Novak Djokovic and Andy Murray have a friendly rivalry, but it doesn't need to be.
While Djokovic keeps adding wins, titles and smiles to bolster his No. 1 ranking, Murray has soaked in the defeats with the internal seething of a star student who plots for the day he can turn the tables on his master.
He has inched maddeningly close to Grand Slam glory and a share of tennis' ruling triumvirate, but it is not enough.
His consolation prize reads "0"—as in the number of Slam victories he holds.
This will not do.
Murray is a conundrum, an unusual blend of patient skills and effervescent emotions. This is his talent and personality, and he will not apologize to fit your classy image. He is ready to win at all costs.
Here are six strategies of winning tennis especially suited for Murray in his appetite for destruction.
Begin Slideshow

»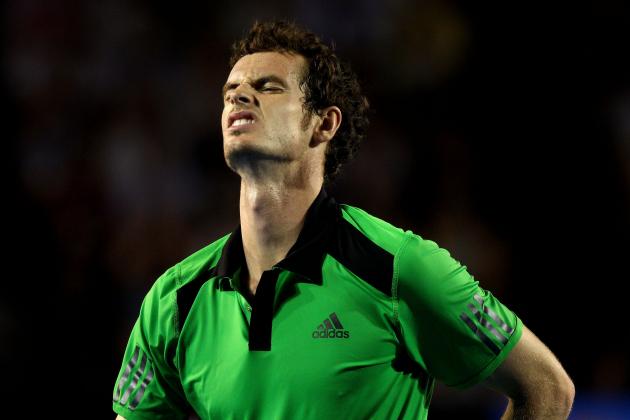 Quinn Rooney/Getty Images

"I hate to look into those eyes and see an ounce of pain." (Axl Rose, Slash, Izzy Stradlin)
Andy Murray, the past is over. It's true you were whipped straight sets in all three of your Grand Slam finals appearances, twice to Roger Federer and once to Novak Djokovic.
You can remove your frustrations by dashing these memories onto the hard courts of your subconscious, like an unreliable racket that has betrayed your trust. Go ahead and smash it. It's useless anyway.
Pull out your weapon of confidence. It's an ally that will fight you through the cruelties of the tennis gods. Tomorrow is a new time to win.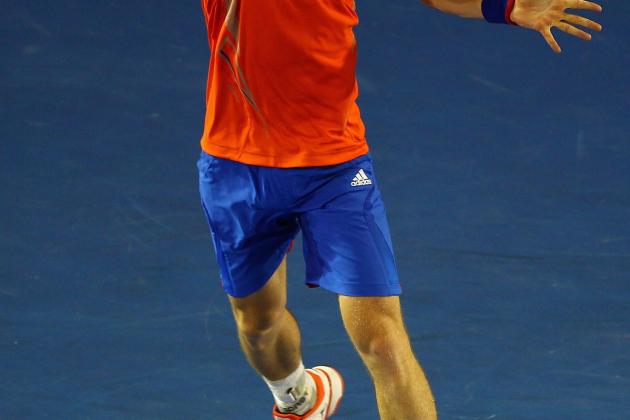 Mark Dadswell/Getty Images

"When you got a job to do, you gotta do it well. You gotta give the other fellow hell." (Paul and Linda McCartney)
Your counter-punching efficiency is second to none, but it's not enough to defeat Novak Djokovic. You must develop a mechanical advantage to close out points you work so hard to construct. Brilliant strategy still needs a hammer.
Thor has a hammer, and a modern movie to praise his assertiveness. Aquaman has a variety of skills, but none of them are lethal. He is mostly forgotten.
You do not need Roger Federer's forehand, but you will need his mentality to finish off the handiwork you craft. Hit a little harder, take a few more chances and soon you will win your long-awaited Slam.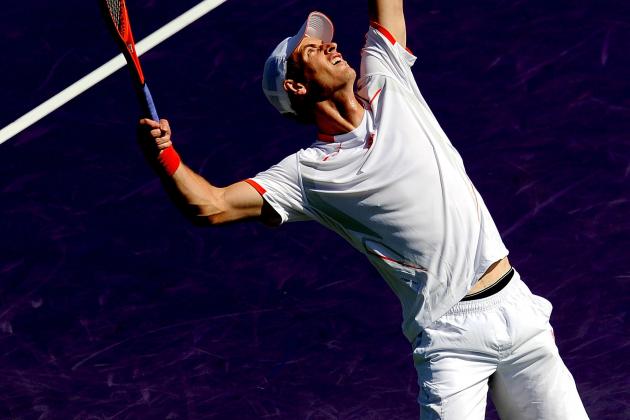 Michael Regan/Getty Images

"You can use your illusion—Let it take you where it may." (Slash and Axl Rose)
Andy, take the advice of Geoff McDonald who wrote that you must improve your second serve if you are to win a Major.
McDonald displayed the ugly stat that cost you possible victory at the 2012 Australian Open semifinals (you may want to scowl in the corner for a minute.)
Of 64 second serves, you won only 19 points. This was a five-set match! (OK, no wonder you like to mutter. Feel better?)
There are two main solutions. First, you can sacrifice some speed for even more efficiency on your first serve. The fewer second serves the better.
Or, preferably, you can develop more variety of placement, spin, speed and unpredictability. With all the other solidly awesome parts to your game, do not let a mole hill keep you from climbing to the mountain top.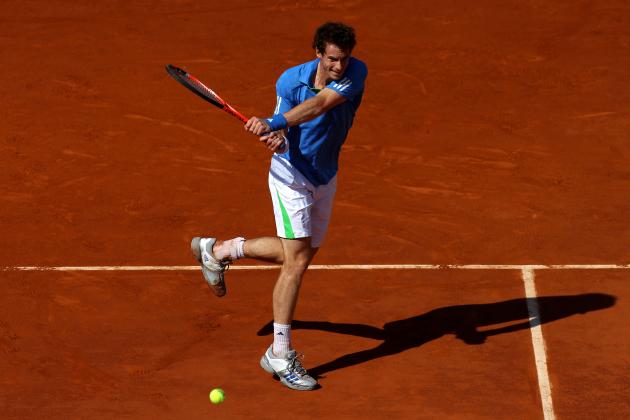 Alex Livesey/Getty Images

"Sometimes I get so tense, but I can't speed up the time...Need a little patience." (Izzy Stradlin and Axl Rose)
"They can take the net, but they will never take your BASELINE!" So might your countryman William Wallace advise as you wall up your defense with your trademark tenacity.
Do not let your usually faithful backhand fail like it did in Miami. Without a great siege weapon, you must close out all gaps and weaknesses to halt your more powerful adversary, the mighty Djokovic.
Your tireless defense must be patient, but able to sally forth your improving offense if you are to seize titles on the red clay this spring.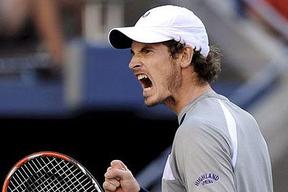 "You learn to live like an animal in the jungle where we play." (Axl Rose and Slash)
You don't have to wear a black Megadeth t-shirt to media interviews or play AC/DC as you walk out onto the practice courts. And you don't need to stitch a skull and crossbones on your racket bag.
Unless you feel this would lead to even greater tennis...
The point is to amplify your already fierce drive and by extension, your tennis. To play ruthless tennis requires a ruthless mindset, as long as it's the Andy way.
If you need to go to the corner and scowl after a critical break or unforced error, fine, as long as it helps you focus to play better tennis.
But to hide your emotions would be like taking 30 mph off your first serve.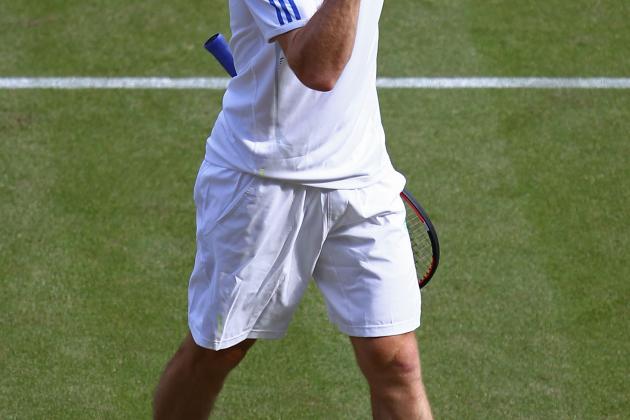 Julian Finney/Getty Images

"Take me down to the paradise city where the grass is green..." (Axl Rose, Izzy Stradlin, Duff McKagan, Slash)
You have the talent, drive and dream to win the greatest Grand Slam of them all. Yes, your three highly successful rivals want an encore, but your time to win can be soon.
You are Great Britain's greatest hope to win Wimbledon and you can wipe away the vitriol of English tennis and the London tabloids. Well, at least the first part of this equation is possible.
Belief and confidence combined with vision can produce the fulfillment of your dreams. There are so many fans who will support you whatever happens.
You will either hold the Holy Grail of all tennis or fulfill this same dream in the spiritual sense—as long as you give it everything Andy Murray possibly has.
CLICK HERE for the most recent Andy Murray-Novak Djokovic article