Melting the Ice: 22 Hottest Players in the NHL
While I'd usually be writing about the "hottest" players in terms of goals, point-streaks, and all the other stats, this article is strictly about good looks. NHL players take elbows to the face, pucks to the face, sometimes even skates to the face. And the faces shown here have probably dealt with some of those dilemmas, yet they're undeniably good-looking.
Several variations of this article have been written on B/R, but I always seem to disagree with them. I thought it was about time I make a list of my own.
It's time to melt the ice. I give you now, in no particular order, the 22 hottest players in the league.
Patrice Bergeron: Boston Bruins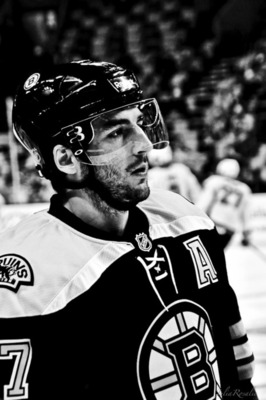 Nicklas Lidstrom has been deemed "the perfect human" by teammates, fans, etc.
I'd like to think Patrice is a perfect human, as well. Bergeron is one of the greatest two-way forwards playing the game today, a Selke-favorite without question, and he has a face of near-perfection.
Jarome Iginla: Calgary Flames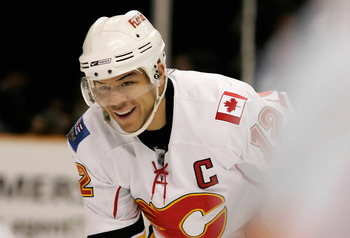 It's the smile that got me.
Patrick Sharp: Chicago Blackhawks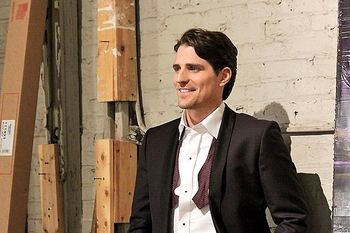 Patrick Sharp takes this spot for being the most handsome Blackhawk.
Sharp tallied 33 goals this season and is second in points on his team, just under Marian Hossa. While he may not have the edge in points over Hossa, he's definitely got the edge in looks.
John Tavares: New York Islanders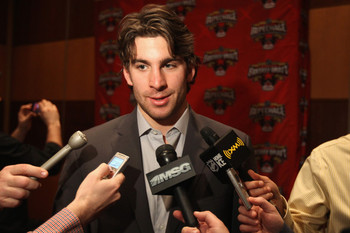 What a guy.
Such a talented, humble player with the potential to be the very best one day.
He's also an absolute heartthrob.
Paul Gaustad: Nashville Predators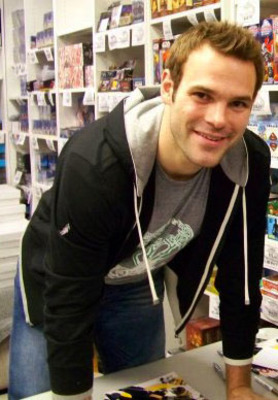 I couldn't tell you exactly what it is about Paul Gaustad that is so attractive.
Maybe it's his hair, maybe his bone structure? I don't think I'll ever be able to pin-point the exact reason but... he's quite the looker.
Gabriel Landeskog: Colorado Avalanche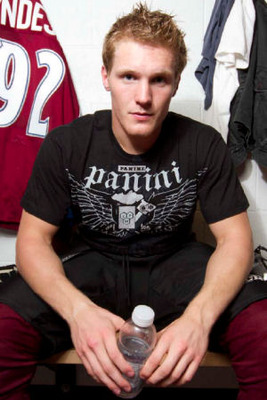 Forget Jeff Skinner, Gabriel Landeskog is what it's all about.
Blonde-haired, blue-eyed cutie. What's not to love?
Erik Karlsson: Ottawa Senators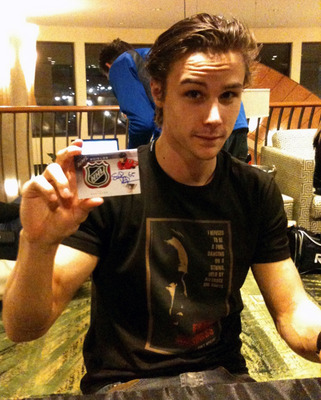 Karlsson's face lacks a certain masculinity.
His face is sharp but somehow soft all at once.
Such a strange-looking individual, but I love it. Very attractive.
Nicklas Lidstrom: Detroit Red Wings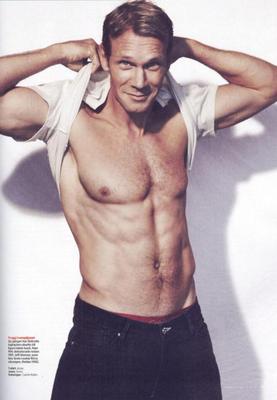 Perfect human.
Need I say more?
Benoit Pouliot: Boston Bruins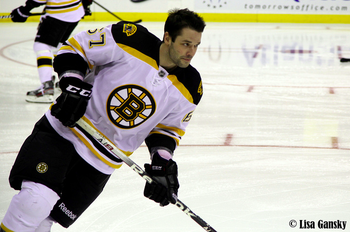 Credit to Lisa Gansky: http://www.flickr.com/people/gansky/
Benny isn't on the list of your usual suspects for most attractive NHLers.
But after seeing him in person, helmet-less during the warm-ups of a B's game, I gained a whole new perspective.
Pouliot is very striking in person with great hair (that was sadly cut off, but fortunately it was for charity) and a great smile.
Andrew Ference: Boston Bruins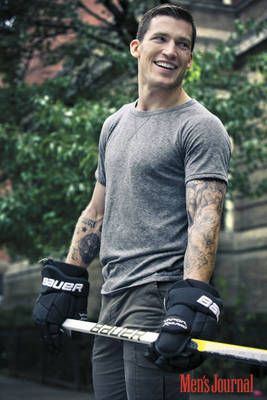 I apologize for the excessive number of Bruins, but I'm biased.
Andrew Ference: the Eco-friendly, glove-malfunctioning beaut.
Girls at my age think he's hot and so do 40-year-old women. That speaks a lot about the attractiveness of a man.
Dan Girardi: New York Rangers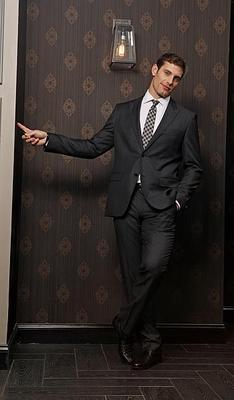 With Iginla, it's the smile.
With Girardi, it's the eyes.
Maxim Lapierre: Vancouver Canucks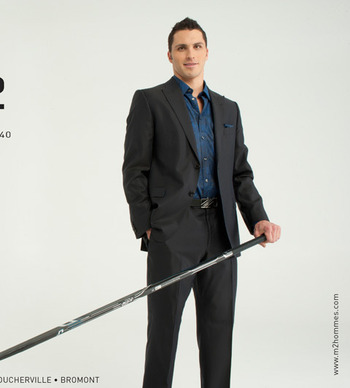 Let me tell you. It truly pains me to be including the likes of Maxim Lapierre in one of my articles because I despise him.
Absolutely, positively despise.
But I have to say, Lapierre is not only one of the best-looking players in the NHL, but one of the best-looking men I've ever seen.
Martin St. Louis: Tampa Bay Lightning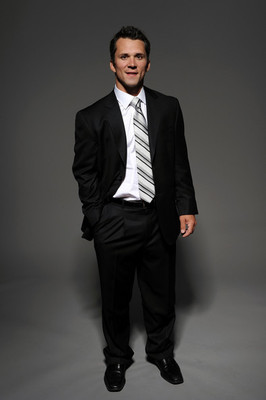 Handsome. Just undeniably handsome. A little on the short side, but he's got the muscle and the charm to make up for it.
Chris Higgins: Vancouver Canucks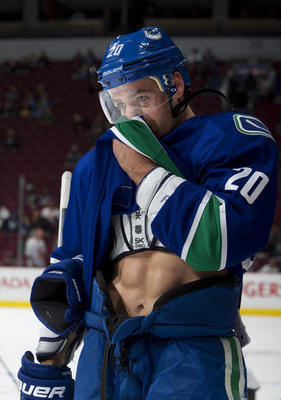 Erik Gudbranson: Florida Panthers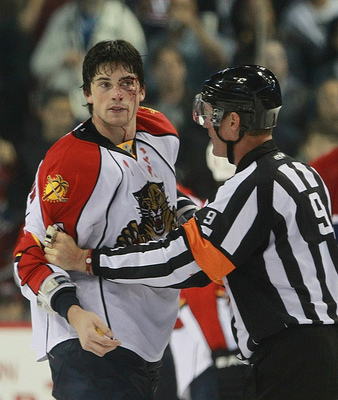 Again, the picture says enough. No explanation required.
Brooks Laich: Washington Capitals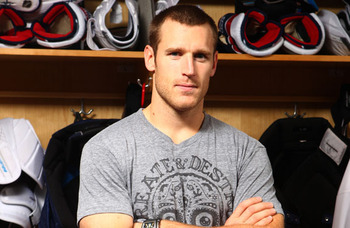 Baby, I Laich it. (I apologize for the awful, overused pun, but I'm running out of ideas).
Henrik Lundqvist: New York Rangers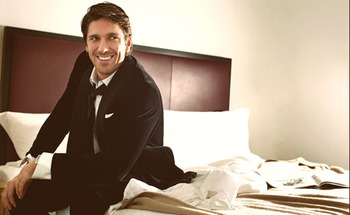 For guys, Henrik Lundqvist is the type of man they can aspire to be.
For gals, well, Henrik is the type of man they can aspire to be with.
Zach Parise: New Jersey Devils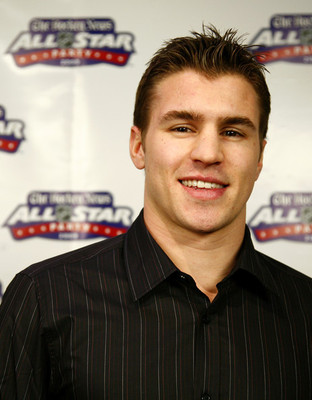 Isn't necessarily hot...or sexy, and he probably never will be.
Just cute, and probably always will be.
Class act.
James Neal: Pittsburgh Penguins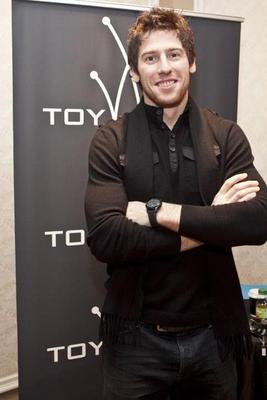 Vladmir Sobotka: St. Louis Blues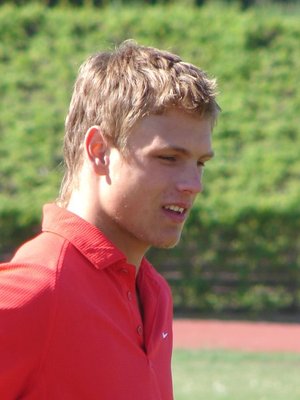 Similarly to Parise, Sobotka is very cute.
A sharp-looking face like Karlsson's and a nice smile.
Again, I may be a little biased.
Joffrey Lupul: Toronto Maple Leafs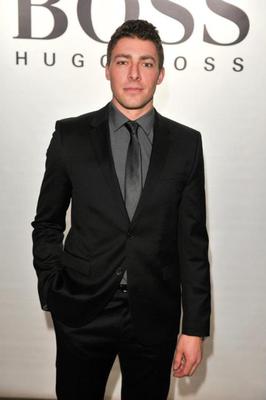 I didn't quite understand the appeal with Lupul.
That was, until I watched the All-Star game.
Then, I got the full effect and I now understand the appeal completely.
Ondrej Pavelec: Winnipeg Jets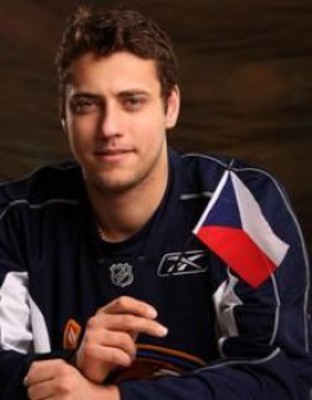 I have this thing for Czechs.
Thanks for Reading!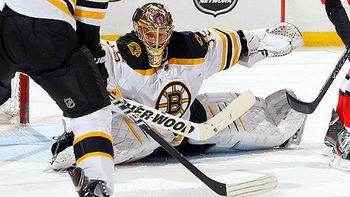 DOBBBBYYYYYY!
Check out my Boston Bruins blog Crashing the Net for pre-game analysis, post-game analysis, and a whole lot more.
Keep Reading