NHL: 10 Most Disappointing Players of 2011-12 Season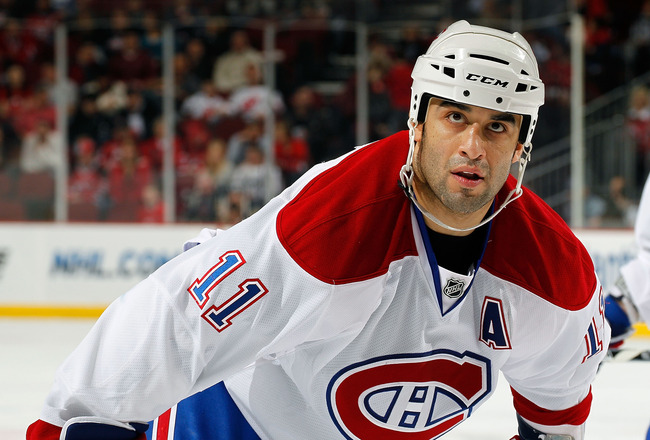 Paul Bereswill/Getty Images
The 2011-12 regular season is reaching its end, and the results we've seen thus far are more than enough to determine who has lived up to expectations and who hasn't.
Like every year, there have been players who have seemingly come out of nowhere to become big-time producers—Brian Elliott and Radim Vbrata being prime examples of this.
On the opposite end of the spectrum, there are always those players who failed to perform at the level that had been forecast by the fans, media and their respective teams. This will be today's topic.
Join us as we count down the 10 most disappointing players of the '11-'12 season.
Dustin Byfuglien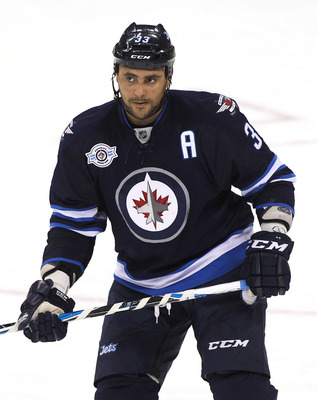 Marianne Helm/Getty Images
It's becoming more and more clear as time goes on that the Dustin Byfuglien we saw in the 2010 playoffs is not the one we can expect moving forward.
After being one of the most valuable assets to the Chicago Blackhawks during the Stanley Cup championship two seasons ago, Byfuglien has yet to come close to matching those numbers as a member of the Thrashers/Jets franchise.
Byfuglien has only 11 goals this year, his lowest total in his five full NHL seasons. His plus/minus stands at minus-7 through 63 games, which currently ties his career-low.
Chris Stewart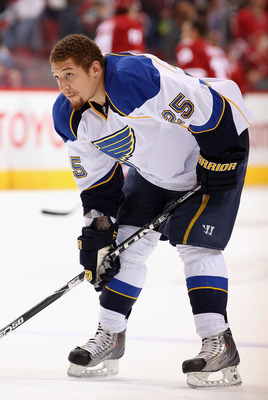 Christian Petersen/Getty Images
Chris Stewart appeared to be one of the most promising young players in the NHL last season. Now, it's hard to be sure.
After accumulating 28 goals in 62 games last season as a 23-year-old, Stewart has amassed only 15 goals this year in 76 contests.
His penalty minutes are significantly up from 53 to 100, a bad sign considering that he only had five fighting majors this year.
Matt Duchene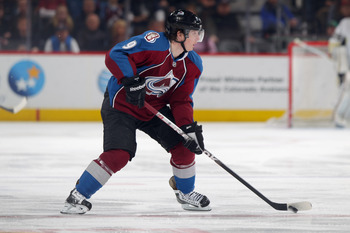 Doug Pensinger/Getty Images
Considered to be the future of the Colorado Avalanche franchise, Duchene has had a difficult, injury plagued campaign in 2011-12. After potting 24 and 27 goals in his first two years in the NHL, the 2009 third overall pick has only scored 13 times this year after suffering injuries to an ankle and a knee, each causing him to miss significant amounts of time.
While Duchene cannot be blamed for the injuries he suffered, it's difficult for Av's fans to look at the current standings and wonder what could have been had their franchise cornerstone been healthy for most or all of this season.
As of Tuesday afternoon, Colorado sits two points out of the eighth and final playoff spot in the Western Conference with only two games remaining.
It's hard to imagine the Avalache missing the playoffs had Duchene remained in good health. Unfortunately, they may be left on the outside looking in.
Drew Doughty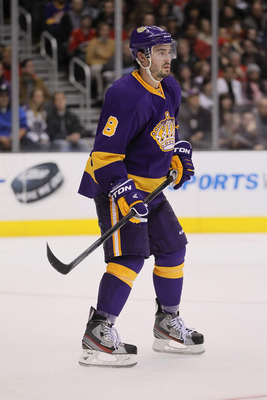 Jeff Gross/Getty Images
Drew Doughty burst onto the scene as a rookie in 2008 and has since become one of the Kings' most important assets. That being said, his numbers have consistently declined over the past several years.
Back in September, the former third overall pick signed an 8-year, $56 million deal—a contract that is worthy of only a handful of defensemen.
While Doughty hasn't been bad this year—36 points and an even plus/minus through 75 games—he certainly hasn't played up to his lofty salary and hasn't been anywhere close to one of the best blue-liners in the game.
Ryan Kesler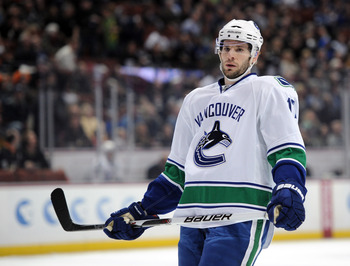 Harry How/Getty Images
After being one of the most valuable players in the Canucks' memorable run last spring, Ryan Kesler has dropped off quite a bit this year.
The 27-year-old Michigan native has scored only 22 goals in 2011-12, down from 41 a year ago. His shooting percentage has also plummeted more than five percentage points.
James Reimer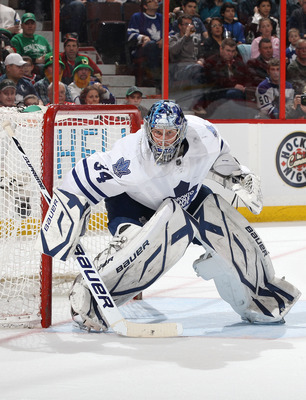 Jana Chytilova/Freestyle Photo/Getty Images
There are few jobs on this planet that come with more pressure than being the starting goaltender of the Toronto Maple Leafs, and unfortunately James Reimer has failed to live up to the lofty expectations bestowed on him by the most passionate fan-base in the NHL.
Reimer, 24, has been noticeably worse this year compared to last, bringing into question his future with Brian Burke's team.
His GAA has inflated .5 points to 3.10 this year in 34 starts; his save percentage has dipped .021 points—a far cry from what the Leafs had in mind when they signed him to a 3-year extension last June.
Michael Grabner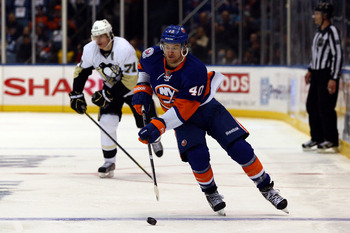 Chris Chambers/Getty Images
Michael Grabner became one of the few bright spots on the otherwise underwhelming New York Islanders roster last year, but this season has been a different story.
Following a 34 goal performance in 2010-11, the former 14th overall pick only has 14 tallies thus far through 75 games. His plus/minus rating has dropped from plus-13 a year ago to minus-17; his shot percentage has also dropped more than four points.
Alexander Semin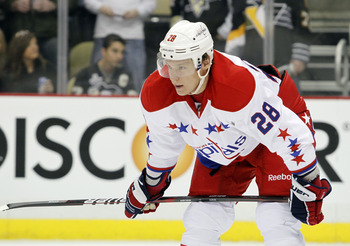 Justin K. Aller/Getty Images
Much like his team, Alexander Semin is having a year he would like to forget.
After scoring 40 goals in 2009-10, the Washington Capitals forward has seen his production drop in each of his past two seasons, scoring only 20 goals in 75 games so far this year.
Jeff Carter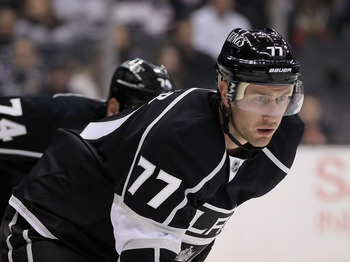 Jeff Gross/Getty Images
Jeff Carter's struggles this year have been well-documented.
After signing a gargantuan 11-year, $58 million contract with Philadelphia in November of 2010, the London, Ontario native has since played for two other organizations and has seen his production fall dramatically in the process.
Traded to Columbus just prior to last summer's draft, Carter scored only 15 goals in 39 games with the Blue Jackets. The CBJ's then chose to rid themselves of his huge salary when he was shipped West to Los Angeles, where he joined former Flyer teammate Mike Richards as a member of the Kings.
Still, his numbers have yet to significantly improve since the trade, as he's lit the lamp only six times in 16 contests with L.A.
Scott Gomez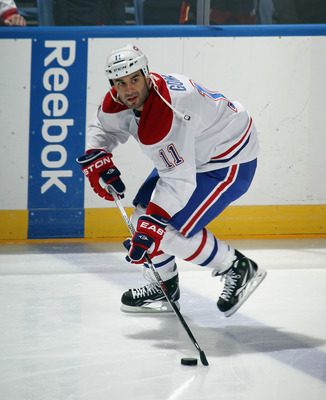 Bruce Bennett/Getty Images
After going more than a calendar year and 53 regular season games played without a single goal, Scott Gomez has come under more fire than anyone else this year. Coupled with the fact that he vastly underperformed, playing in the always-critical Montreal market made a certain media nightmare even worse for the 11-year veteran.
Through 38 games, Gomez now has two goals and nine assists.
Keep Reading