NHL Trade Speculation: Top 12 Minor-League Prospects on the Move This Offseason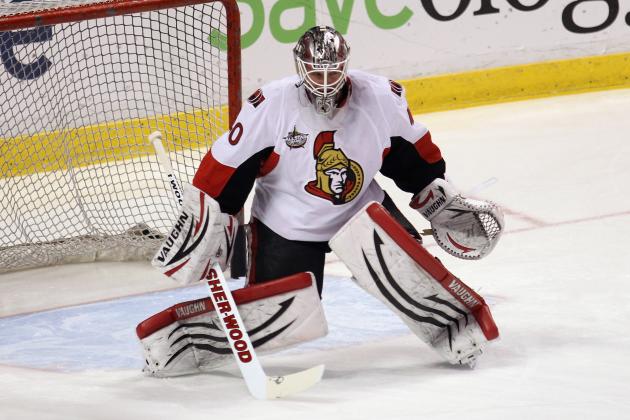 Bruce Bennett/Getty Images

At the trade deadline this year, there weren't many prospects that moved from one team to another. Obviously this was as much a function of the lack of defined sellers as it was teams looking forward to a summer of uncertainty.
With a new CBA needed and a free-agent class that could dramatically shift the balance of power in the NHL, teams likely kept their hands on top prospects to use them as trade pieces this summer or to give them a shot when they cut salary this summer.
What follows is a look at 12 kids that might be skating for a different organization when training camps open in September.
Begin Slideshow

»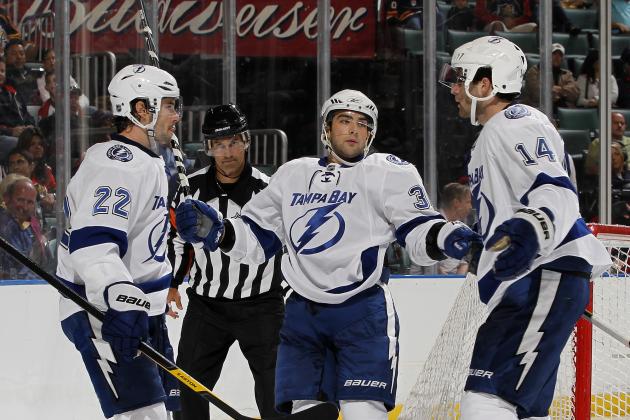 Joel Auerbach/Getty Images

The Lightning are going to go shopping for a goalie this summer (see Schneider, Cory) and will probably look to make a deal around the draft in late June.
It's doubtful that Steve Yzerman would even pick up the phone if someone wants top prospect Brett Connelly, but Conacher might be trade bait after a solid season in the AHL (34 goals, 37 assists and 100 penalty minutes in 65 games with Norfolk).
Gregory Shamus/Getty Images

Beach, 22, was taken with the 11th overall pick in the 2008 draft when the the Blackhawks were looking to add size and physical play to the organization.
Last year was his first as a pro, and he struggled in the AHL (16 goals, 20 assists and 163 penalty minutes in 71 games). Hoping to rebound this year and get close to the prospect that posted 52 goals in 68 games in the WHL in 2009-10, an injury has shut him down since Halloween.
With the emergence of Andrew Shaw as a 20-year-old agitator who can score at the NHL level, and with the Hawks bringing Daniel Carcillo back for two more years, it appears Beach's niche with the organization might be filled when he gets healthy.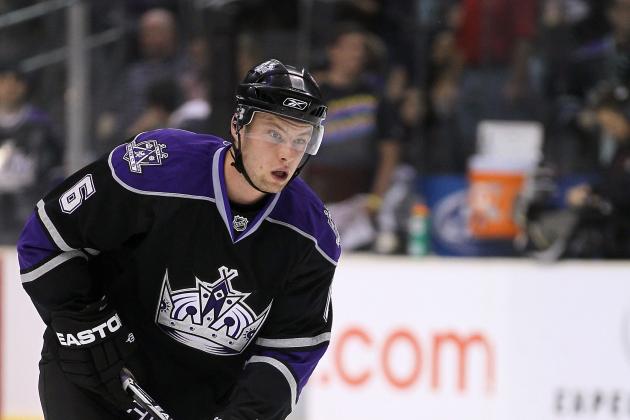 Jeff Gross/Getty Images

Muzzin, 23, is a big defenseman who is having a decent season for the Kings' AHL affiliate in Manchester (five goals, 18 assists and 36 penalty minutes in 60 games), but even in the wake of Jack Johnson being dealt out of LA it appears the organization's depth has passed him by.
Slava Voynov is playing well for the Kings since the trade, and University of North Dakota's Derek Forbort is coming soon.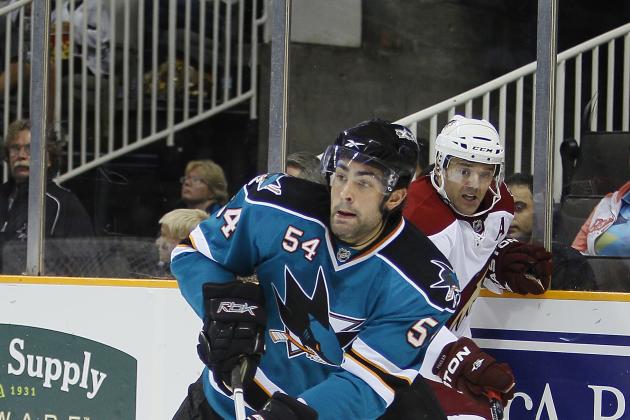 Brian Bahr/Getty Images

Petrecki, who will turn 23 in mid-July, was the Sharks' first-round pick in 2008 and is a body-body defenseman. But his three AHL seasons have seen him score six goals and pile up over 300 penalty minutes, and the Sharks don't seem to have a spot for him in the NHL.
If the Sharks start looking to stockpile assets at the draft, Petrecki might be a name that gets moved.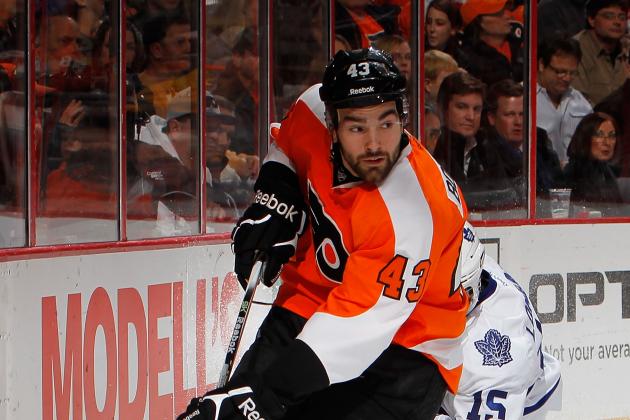 Paul Bereswill/Getty Images

Bourdon will be 23 this fall, and the trades the Flyers made during the season (and statements made after the fact) seem to indicate that their blue line might be full at the NHL level for the next few years.
Bourdon did play 39 games in Philly this year, scoring twice and adding two assists, but his days as part of the Flyers organization might be over.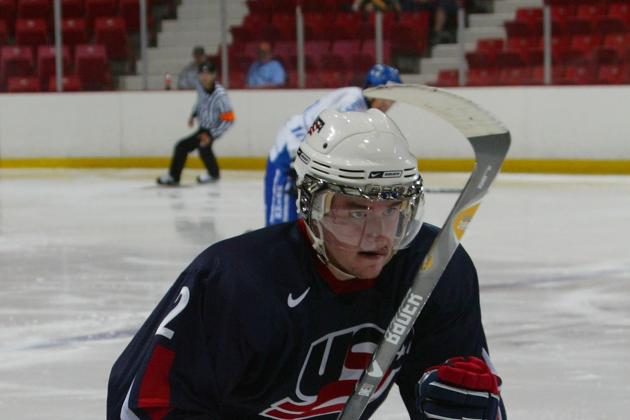 Bruce Bennett/Getty Images

Fairchild was a fourth-round pick by the Blues in 2007, but didn't make the jump to professional hockey until this season (after finishing his career at University of Minnesota).
He had an effective year in Peoria (30 points in 58 games), but the Blues might look to move him this summer if they can get a couple other top blue-line prospects to make the move to the NHL from Europe and Ian Cole can stick in the NHL rotation.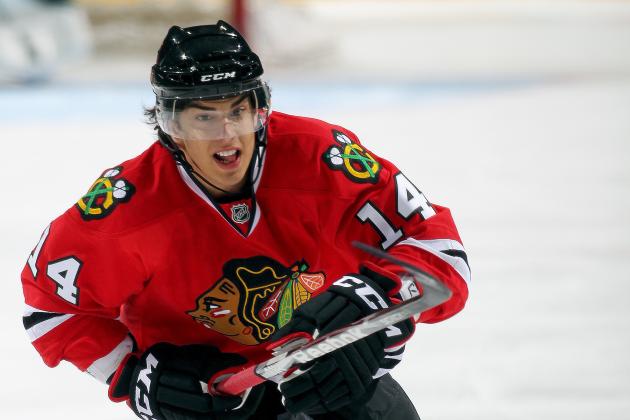 Claus Andersen/Getty Images

Pirri's a good looking young center who is having a solid year with Chicago's AHL affiliate (22 goals and 28 assists in 57 games).
He was an AHL All-Star who has seen time with the Blackhawks each of the last two years, but the Hawks appear to be stocked too deep at center suddenly (especially with Patrick Kane appearing to be locked-in at center moving forward).
At 22, the 2009 second-round pick might be a piece that is included in a bigger deal this summer.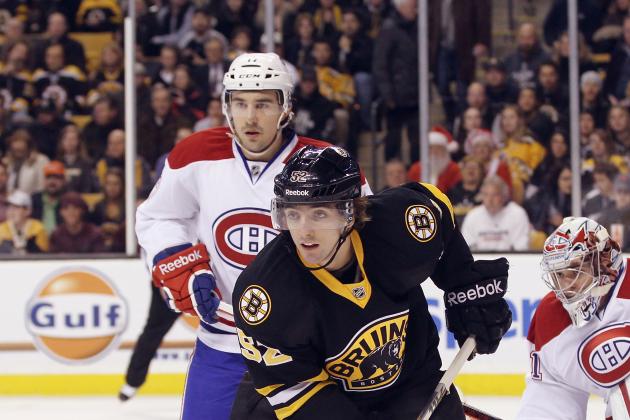 Bruce Bennett/Getty Images

Hamill, the eighth overall pick in 2007, is one of only three players selected in that draft's top 16 picks that has played fewer than 100 games in the NHL to date.
He'll be 24 before the 2012-13 season begins, and is coming off his least effective AHL season (21 points in 41 games). It might be time for a change of scenery for the once-highly-touted prospect.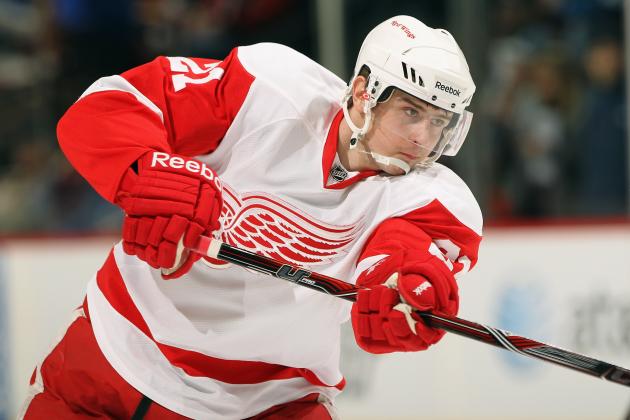 Doug Pensinger/Getty Images

Tatar, 22, was the Wings' second-round pick in 2009 and had a good year with Grand Rapids in the AHL (17 goals and 28 assists in 63 games).
But if the Red Wings are going to jump into the mix for a defenseman's negotiating rights (I'm looking at you, Ryan Suter), it might take a top prospect like Tatar to make it happen.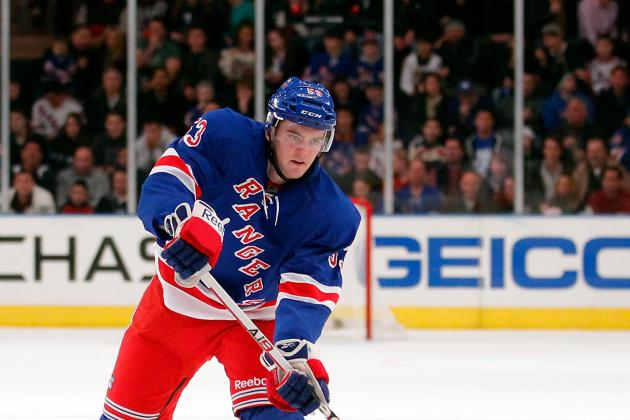 Paul Bereswill/Getty Images

Erixon is an intriguing name because he's spent more time in Sweden than he has playing professionally in North America, but he's thought of highly enough that his rights have been traded twice already.
His name was popular in some trade rumors before the deadline in New York, and if the Blue Shirts don't want to move an established defenseman on their NHL roster in a major deal this summer, it's likely that Erixon would leave another organization.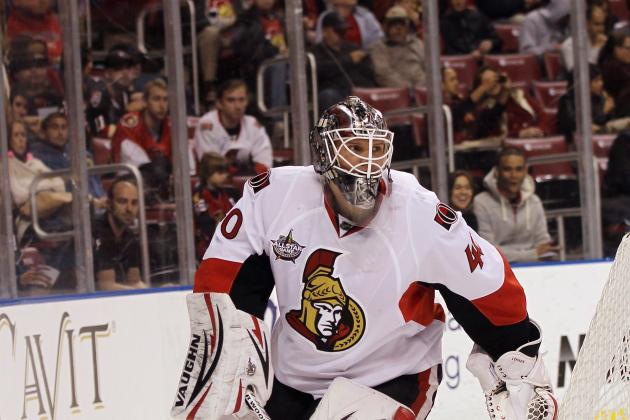 Bruce Bennett/Getty Images

Lehner might become one of the more intriguing names on the market this summer. After the Sens acquired Ben Bishop from St. Louis, it would appear that Lehner, 20, is the odd man out.
In eight appearances with the NHL club this year, he posted a fantastic .935 save percentage and kept the Sens in a few games that could have been blowouts. He might become the consolation prize from any bidding war for Cory Schneider.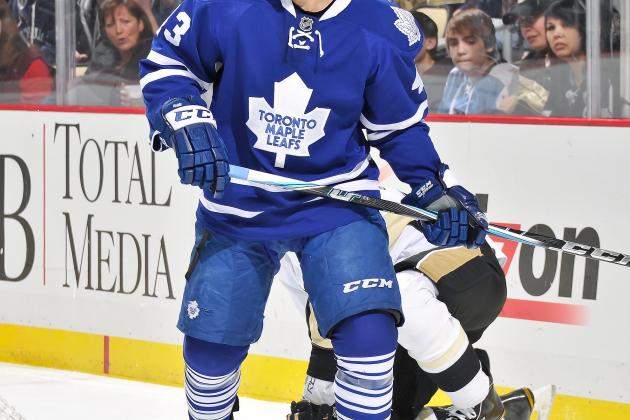 Jamie Sabau/Getty Images

Kadri was the seventh overall pick in 2009, but Kadri has struggled to secure a spot on the NHL roster for two years now.
If Brian Burke wants to make some major changes this summer, but remains reluctant to move veterans off his NHL roster as he was at the deadline this season, Kadri might be the player on his way out of the organization.