The 10 Weeniest Players in the NHL and the Plays That Prove It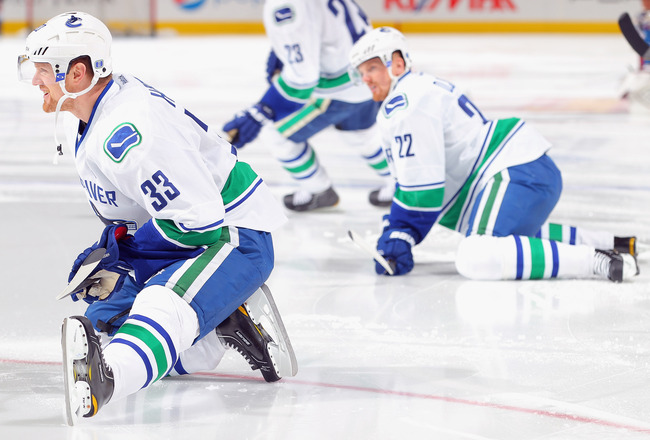 Doug Pensinger/Getty Images
There are a lot of tough guys in the NHL, and lots of stand-up guys all over the league who will handle their business when called upon.
But there are a number of players around the league who take cheap shots, bark a lot without backing it up, and generally handle themselves in a way that would lead to an elementary school kid calling them a "weeny."
What follows is video evidence of the 10 weeniest players in the NHL today.
Mike Ribeiro
Ribeiro put on this priceless display while he was with the Habs, performing an all-time great flop and fake injury.
Alex Burrows
He's faked injuries before, but when Alex Burrows showed the world that he's a biter during the Stanley Cup Finals, it was an embarrassment to the game.
PK Subban
Huge hit here from PK Subban, but then he follows up the bravado of a head shot by turtling when someone wants him to step up and handle his business.
Martin Havlat
Seriously? I know the guy has a rough injury history, but just trying to get onto the ice to take a shift?
Come on, man—you're a professional!
Raffi Torres
This just one of many examples of Torres taking a cheap shot. Indeed, not many players go out of their way to target the head as regularly as Torres has over the last few years.
Roberto Luongo
And how'd that work out for you?
Daniel Carcillo
You know a hit is bad (read: dumb) when the home announcers immediately say it's going to be a suspension. This hit not only led to Carcillo's second suspension of the 2011-12 season (third served), but also ended his season to a busted ACL.
Matt Cooke
To his credit, he has more points than penalty minutes this year. But it wasn't that far in the rear-view mirror that Cooke was taking shots above the shoulders on a regular basis, and most of the league hated him for it.
Then Evander Kane showed the world what would happen if Cooke ever picked on someone his size.
Steve Mason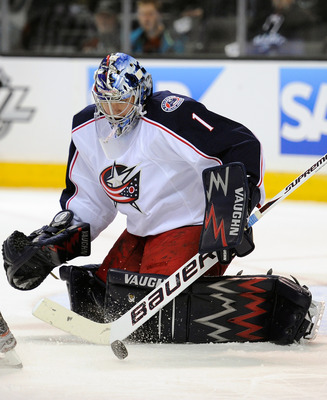 Thearon W. Henderson/Getty Images
Click here to see a priceless video from Feb. 18 of this season when Mason decided to rip his coach apart after being pulled from a game against the Chicago Blackhawks.
Yes, Steve, it's the coach's fault you haven't been worth a penny since winning the Calder. Blame him.
Sean Avery
There is now a rule outlawing this type of play, named for Sean Avery. The league is better off with him not part of it.
Keep Reading