Colorado Avalanche Won't Miss Matt Duchene in Playoff Run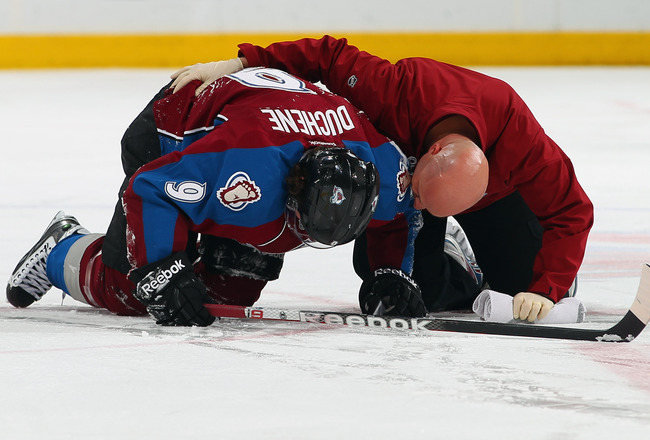 Doug Pensinger/Getty Images
Matt Duchene will likely not play for the rest of the regular season for the Colorado Avalanche due to an ankle injury suffered against the Minnesota Wild the other night at the Pepsi Center.
It's been a tough season for Duchene on the injury front. This is his second injury of the season that will sideline Duchene for several weeks.
The first was a knee injury he suffered back in December.
The Avalanche are in a tightly contested playoff race and the absence of Duchene is bound to affect the team.
Still, the Colorado Avalanche won't miss Matt Duchene in this particular playoff push.
Turnovers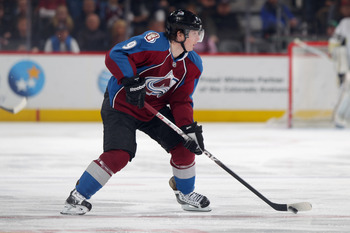 Doug Pensinger/Getty Images
Since returning from his initial injury from December, Duchene has struggled to put everything together.
His confidence with the puck was there, but things just haven't clicked with Duchene's ability to use his teammates around him.
When Duchene is confident, he is able to spin around and avoid opponents to create space for himself and his teammates.
Duchene is at his best when he is using his teammates around him as he did in the clip above.
When Duchene is searching for his game, he holds onto the puck too long. He still makes the same spin moves and can still create the same kind of magic, but he doesn't use his teammates.
This results in bad shots and turnovers in the offensive zone that are unnecessary and can hurt the team.
Production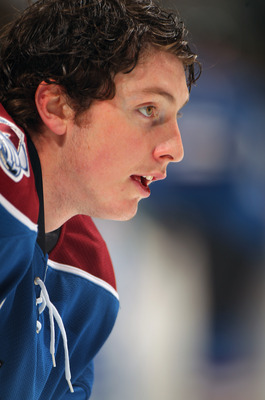 Doug Pensinger/Getty Images
Duchene has been having a tough season offensively, and the injuries definitely haven't helped with that.
In the games that Duchene played since returning from his first injury he has only managed two points (one goal, one assist).
The Avalanche have had pretty good contributions from several people of late, and Duchene's inability to produce points is something the Avalanche won't miss.
Jamie McGinn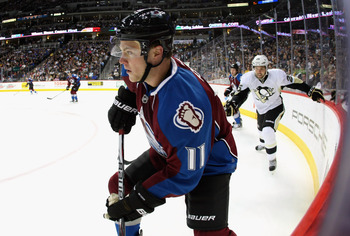 Doug Pensinger/Getty Images
Jamie McGinn was brought into the Avalanche to bring some more grit to the team and make them more difficult to play against.
He's done that with the type of physical game that he plays, but he has also made the Avalanche difficult to play against because he keeps scoring goals.
McGinn has seven points in seven games (five goals and two assists) since joining the Avalanche and has found immediate chemistry with Duchene's other linemates, Paul Stastny and David Jones.
At this point, McGinn is making more of a difference than Duchene has.
Defense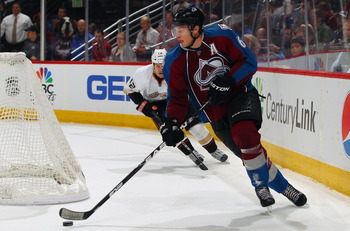 Doug Pensinger/Getty Images
One place where the Avalanche have been very consistent has been on the defensive side of things.
Even when forwards were having trouble scoring for the Avalanche, the defensemen still managed to put up some points and goals.
Led by Erik Johnson, the Avalanche's defensive core has tallied 123 points this season and has made the Avalanche one of the deepest offensive-producing teams in the league.
Impeccable Goaltending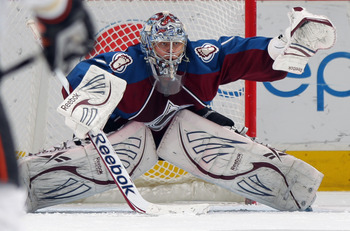 Doug Pensinger/Getty Images
Ever since returning to the starting role, Semyon Varlamov has been on fire and unbeatable.
Varlamov has been stellar and has given the Avalanche a chance to win every single night. And with the team's confidence as high as his own, the Avalanche have been piling up wins.
Matt Duchene is still a big part of the Avalanche and will be a positive when he does finally get back in the lineup and stays healthy. But at this particular moment in time, the Avalanche are going to be just fine without him.
Keep Reading

Colorado Avalanche: Like this team?