The Top Ten Most Overconfident Players in the NHL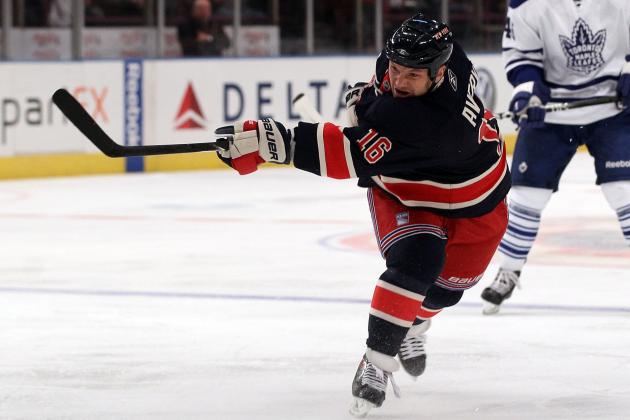 Bruce Bennett/Getty Images

In order to be a top flight NHL player, one has to have more than their fair share of confidence in their ability to play the game at its highest level.
However, there is a fine line between being confident and being obnoxiously cocky, and there are more than a handful of players in the league today that toe that line on a regular basis.
A player can be considered overconfident for a number of reasons such as a penchant for over-the-top goal celebrations, a lack of respect for one's opponents, having a notoriously self-centered demeanor or allowing one's words to speak louder than their play on the ice.
With that criteria in mind, here are the NHL's top ten most overconfident players.
Begin Slideshow

»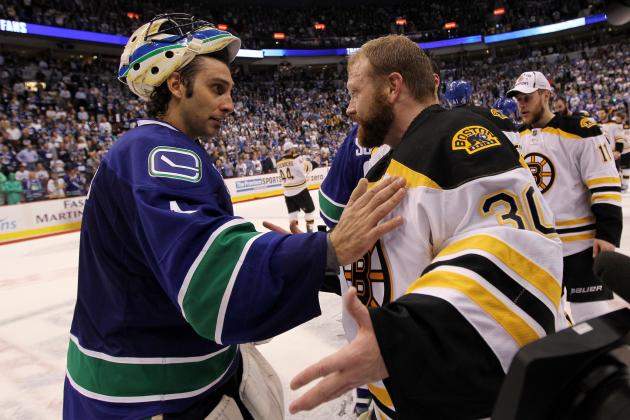 Bruce Bennett/Getty Images

As one of the best goaltenders in the world, Roberto Luongo certainly has reasons to be confident and sure of himself, but during critical moments of the 2011 Stanley Cup Finals, the statements he made to the press were much stronger than his play in between the pipes for Vancouver.
After taking the first two games of the Finals on home ice, Luongo was shelled in Games Three and Four, giving up a combined 12 goals and then the series moved back to Vancouver for a pivotal Game Five.
With the series knotted up at two games a piece, Luongo played exceptionally well, shutting out the Bruins for the second time in five games, but he made a grave error in judgment when he called out his adversary Tim Thomas for allowing a goal that Luongo said should have been an "easy save." To make matters worse, Luongo suggested that Thomas didn't compliment him enough on his play, adding that he had been pumping Thomas' tires all series long.
Whether or not the comments really had anything to do with how the rest of the series went is irrelevant, but Luongo was outplayed thoroughly by Thomas in Games Six and Seven, and Thomas went on to capture both the Vezina Trophy and Conn Smythe Award, leaving Luongo speechless.
By all accounts, Luongo appears to be a friendly guy who got carried away with the media at a very inopportune time, and hopefully he's learned that there's no better way to light a fire under his opponents than to publicly question the abilities of their goaltender.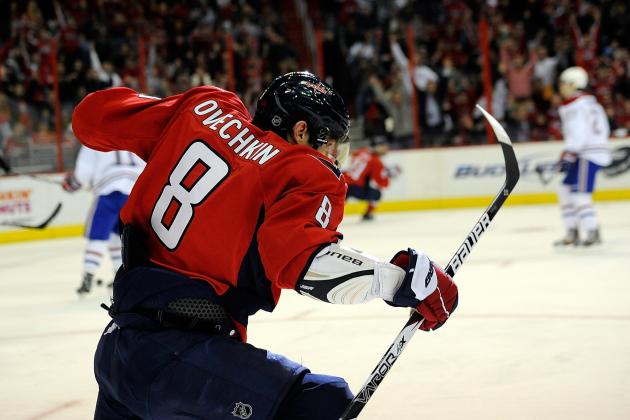 Patrick McDermott/Getty Images

Since entering the league in 2005-06, Alex Ovechkin has had every reason to be among the most confident players in the game, primarily because at times he's been the most dominant offensive force in hockey.
Unfortunately, Ovechkin's play has declined dramatically since his Russian squad bowed out of the 2010 Olympic Games in the Quarterfinals, as he's on pace to post numbers lower than his career worst 32 goals and 85 points from last season.
This year, despite the fact that Ovechkin leads Washington in goals and points, he has drawn criticism from former Vezina Trophy winner and current Caps goalie coach Olaf Kolzig for his behavior away from the rink, which seems to suggest that Ovechkin's "rock star" attitude has become a distraction for the two-time league MVP.
With Nicklas Backstrom out indefinitely, in order to make the Playoffs, the Capitals need Ovechkin to stop worrying about acting like he's one of the best players in the world off the ice, and start performing like one on it.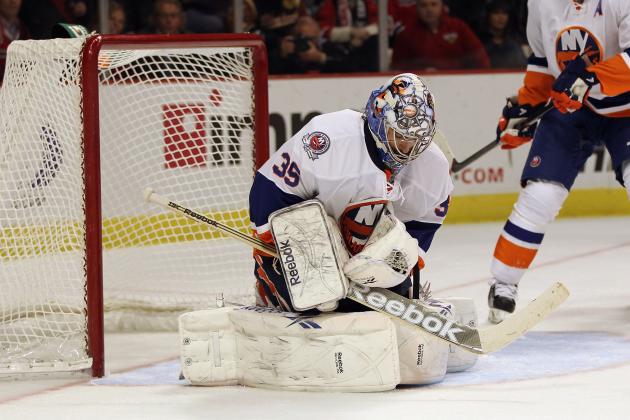 Jonathan Daniel/Getty Images

When Rick DiPietro entered the NHL in 2000-01, Sports Illustrated came out with an article that quoted DiPietro's then-goaltending partner with the AHL's Chicago Wolves, Wendall Young as saying that "Ricky's going to need two seats on that plane: one in coach for his body and one in first class for his ego."
Fast forward eleven seasons and Rick DiPietro is arguably one of the biggest busts in NHL history, as a slew of serious injuries have limited him to just 39 games since the 2009-10 campaign.
As the top pick in the 2000 NHL Draft, DiPietro came to the Islanders with the loftiest of expectations, which only grew after General Manager Garth Snow handed over a 15-year contract to a 24-year old who had just 58 wins in 143 career games to his name.
DiPietro did earn an invitation to NHL All-Star Game in 2008, but at the Superskills Competition, he injured his hip, causing him to miss the rest of the season.
After finally returning to somewhat regular duty midway through 2010-11, DiPietro made a colossally ill advised move by challenging Pittsburgh's Brent Johnson to a fight in game in early February, and found himself on the receiving end of a one-punch knockout that left the former franchise netminder concussed and once again unable to play.
Going forward, while the bar has been lowered for DiPietro due to the hip surgeries, concussion and subsequent lengthy absences, he'll likely never come close to materializing into the elite goaltender he once was very vocally confident about becoming.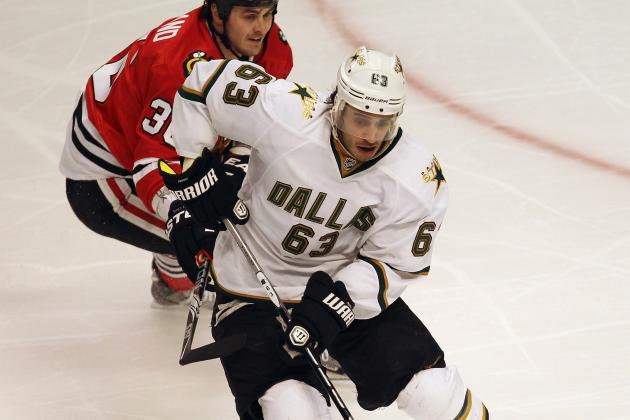 Jonathan Daniel/Getty Images

When Mike Ribeiro was dealt by the Montreal Canadiens to Dallas just prior to the 2006-07 Season, the general consensus was that it was for reasons that pertained to his actions off the ice as much as on it.
According to Dave Stubbs of the Montreal Gazette, Ribeiro had developed a reputation for being cocky and an "increased ego," which was why the Habs ultimately decided to peddle a center who was coming off back-to-back seasons with over 50 points.
In recent years, Ribeiro's brash self confidence has brought him success, in the form of two 70-point campaigns, and one one of the greatest shootout goals in recent memory. However, that same cockiness has made the 32-year old the subject of criticism at times, whether it be for diving, throat-slashing gestures, or mocking the fans in Montreal during his return to the Belle Centre this month.
Though Ribeiro has emerged as Dallas' top offensive catalyst, he continues to be regarded as a somewhat selfish player for his lack of class and sportsmanship on a consistent basis.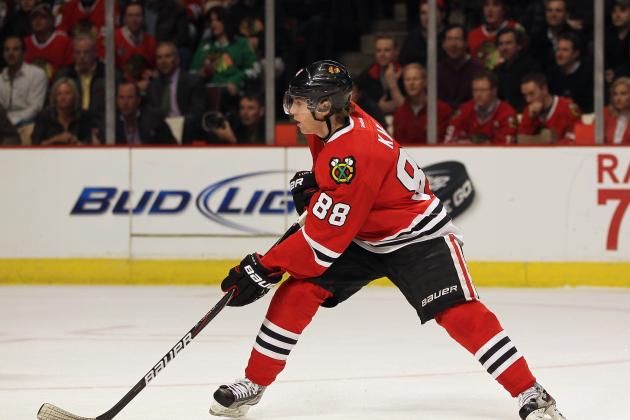 Jonathan Daniel/Getty Images

During the earlier years of Patrick Kane's already decorated NHL career, the Buffalo native earned himself a bad rap by assaulting a cab driver in a highly publicized incident in the Summer of 2009 that raised red flags with regards to the 2008 Calder Trophy winner's character.
Just months later, Kane found himself at the center of another car-related controversy when pictures of Kane and two teammates partying shirtless with a group of girls in a limousine surfaced.
Fortunately for Kane and the Blackhawks, the 23-year old bounced back the following season, scoring the goal that brought Chicago its first Stanley Cup in 49 years after leading Team USA to within a single tally of the Olympic Gold Medal four months prior.
Though Kane's reputation around the league has obviously improved over the course of the last two years, he's still seen by many to be a sublimely talented, yet at times slightly obnoxiously overconfident star.
His cocky, assertive demeanor and style of play make him one of the sport's most entertaining figures — as demonstrated by his Superman cape routine at last month's NHL All-Star weekend, and considering how intelligent of a player Kane is with the puck on his stick, one has to believe he'll mature as he continues to develop.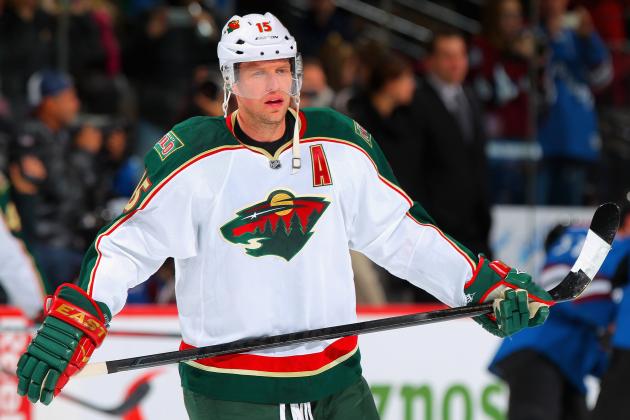 Doug Pensinger/Getty Images

It's sad that just two years after Dany Heatley rang up Ottawa Senators franchise records for goals and points in a season, the two-time 50-goal scorer demanded a trade, but only agreed to waive his no movement clause to go to San Jose after forcing the Sens to pass up a better hockey deal with the Edmonton Oilers weeks prior.
Though Heatley said at the time that it was simply time to "move on," it was the second time that Heatley had requested and been granted a trade from his current team, as he asked to be shipped out of Atlanta due to the traumatic memories that lingered from the 2003 car accident that ultimately took the life of close friend and teammate Dan Snyder.
After having requested that he be dealt by the Senators, he even decided to skip the wedding of linemate and friend Jason Spezza, much to the surprise of his former teammates in Ottawa.
While Heatley was productive during his first season with the Sharks, his performance on the ice declined rapidly in 2010-11, culminating with a 3-goal showing in 18 Playoff games for San Jose last Spring. After only two seasons, the Sharks had seen enough, and Heatley was moved for the third time in his career, this time to Minnesota, where his offensive production has continued to drop.
Healtey's exit from Ottawa was ugly, and rightfully or not, he has since gained the reputation for being a player who puts his own happiness above that of his team, which is why the four-time All-Star is on his fourth team in seven years.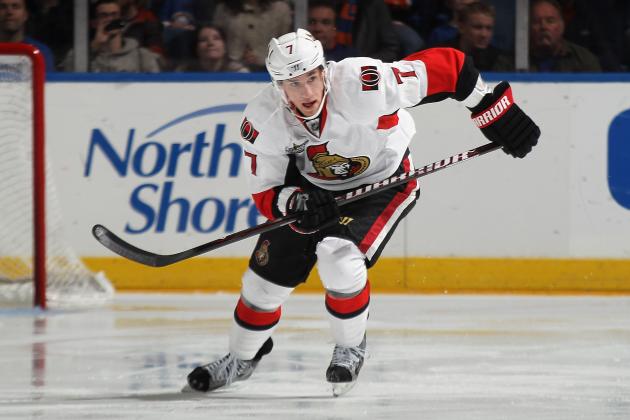 Bruce Bennett/Getty Images

Heading into the 2010-11 NHL Season, Kyle Turris was in a bitter contract dispute with the Phoenix Coyotes, as the 22-year old was reportedly asking for upwards of $3-4 million annually on a two or three-year deal.
The problem was, Turris' career totals of 46 points in 131 games was far from deserving a salary that rich, despite the fact that the Coyotes made the former University of Wisconsin Badger the Third Overall Selection in the 2007 NHL Draft.
After sitting out until November, Turris agreed to a two-year contract worth $2.8 million with the hope that General Manager Don Maloney would finally agree to ship him out of Phoenix.
Though Turris has been markedly better since being dealt to the Senators, notching 17 points in 38 games, the fact that he essentially forced his way out of an organization that used a top-three draft pick on him portrays Turris as a guy that put himself above the team.
Ottawa has a couple of classy star veteran forwards, so hopefully they'll help this young talent who once seemed so promising improve his reputation around the league.
Bruce Bennett/Getty Images

For a guy whose career highs are 18 goals and 48 points, Sean Avery sure has made a name for himself around the league.
After a couple of solid, yet unspectacular seasons with the Los Angeles Kings in which Avery gained notoriety for incidents such as performing push-ups after scoring a goal, an altercation with an Anaheim Ducks color commentator and a heated argument with an assistant coach, he was flipped to the New York Rangers midway through the 2006-07 Season.
With the Rangers, Avery became a fan favorite for his intensity, energy and frequent antics on the ice. In the Rangers' Playoff series against the Devils in 2008, the NHL actually had to create a rule prohibiting players from distracting goaltenders after Avery repeatedly waived his stick in front of New Jersey's Martin Brodeur's face. After the Rangers defeated the Devils in Game Five, Avery referred to the future Hall of Fame goaltender as "fatso," which was a blatant sign of disrespect.
Two years later, after signing a four-deal worth almost $16 million with Dallas, Avery made lewd comments regarding his ex-girlfriend's relationship with Dion Phaneuf, and earned himself a six-game suspension and a one-way ticket out of Dallas.
Since signing with the Rangers once again in 2009, Avery hasn't been the player he once was, and has been relegated to the AHL for the majority of the 2011-12 Season, as his behavior had grown old with John Torterella. It's a shame though, as Avery was effective when he let his play do the talking, but his ego and inability to respect the game and his opponents has cost him a lineup spot in the NHL.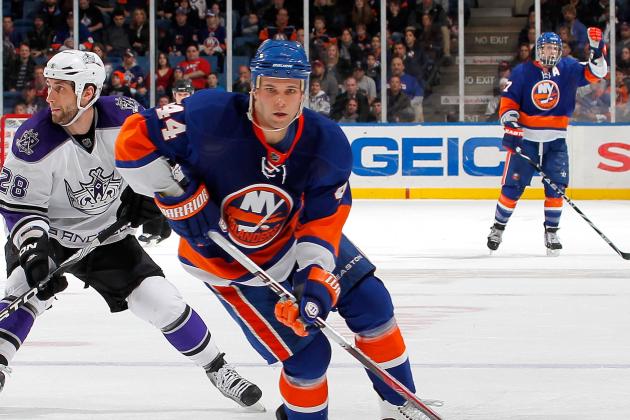 Paul Bereswill/Getty Images

Technically, Rob Schremp's eligibility for this list is questionable at best because he's been plying his trade with Modo of the Swedish Elite League since September, but since he was in the NHL last season and will probably be back on this side of the Atlantic within the next year, he's qualifies.
After the Edmonton Oilers took Schremp with the 25th Pick in the 2004 NHL Draft, Schremp was returned to London of the OHL for two seasons. With the Knights, Schremp put up a mind numbing 235 points in 119 games, but the aspects of his game — namely his defensive play and skating that the Oilers needed him to develop, did not improve at the rate Edmonton had hoped.
Though he earned brief call-ups over the course of the following two seasons, Schremp spent the next two seasons in the AHL, and the Fulton, NY native became increasingly disgruntled.
In 2009, Schremp told Hockey's Future he just wanted to get back to "playing Rob Schremp hockey." Though slightly humbled by his repeated demotions, Schremp continued to believe that his strictly offensive brand of hockey would translate to success at the NHL level, which at least temporarily cost him a regular lineup spot in the best league in the world.
There has never been any doubt with regards to whether or not Schremp has the skill, offensive instincts or confidence to play in the NHL, but his apparent unwillingness to tailor his game to the more physical and defensive style of play has hurt his development.
In the NHL, some of the league's most dangerous scorers can get away with being slightly lackadaisical in the defensive zone, but Schremp has only been able to shine offensively in shootouts, when there's no defensive coverage in sight.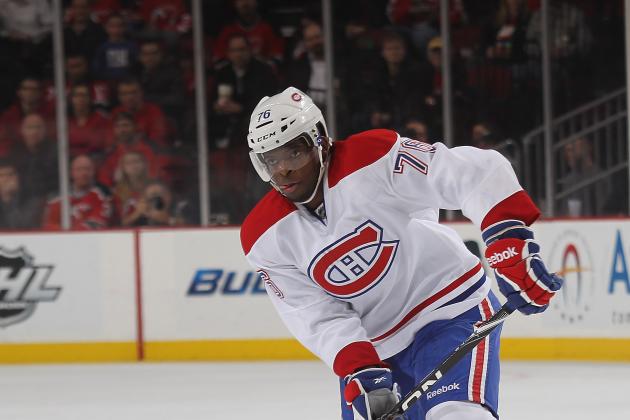 Bruce Bennett/Getty Images

In just two seasons, PK Subban has gone from a promising prospect to one of the most dynamic offensive defensemen, but he's earned criticism for being a little too confident in more ways than one.
As a two-way blueliner, Subban injects offense into the Canadiens' attack by taking risks and joining the rush frequently, but giveaways and odd-man rushes are often by-products of this style of play. At the Major Junior and AHL levels, his high-risk, high-reward game worked, but after earning a spot on the league's All-Rookie Team last year, he found himself watching from the press box as a healthy scratch earlier this season.
Subban's vocal and cocky demeanor has rubbed some teammates and opponents the wrong way, including then-Flyers captain Mike Richards, who said that Subban "thought he was so much better than anyone" and went as far as to say that someone would eventually teach him a lesson "if he continues to be that cocky."
A couple of months later, his defensive partner Hal Gill called him out for an apparent lack of respect for the team's veterans, which may or may not be part of the reason why Subban has been involved in four fights during Canadiens practices over the last 16 months.
There's no doubting that Subban's self confidence and belief in his abilities are a big reason why he's become one of the most dynamic young defensemen in the game, but in order to completely earn back the admiration and approval of his peers, he'll have to show more respect to his teammates and class towards his opponents.