Detroit Red Wings Roster Is Good Enough to Win the Stanley Cup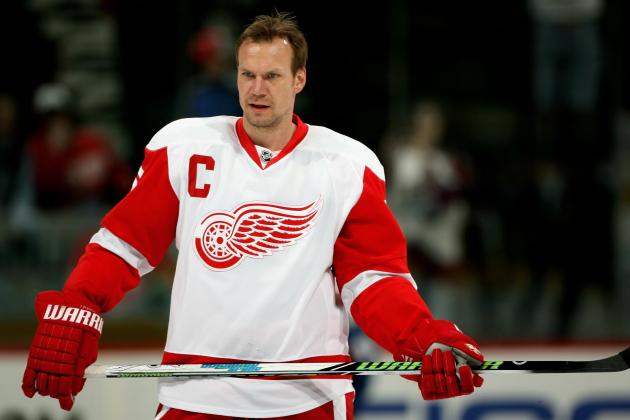 Doug Pensinger/Getty Images

Leadership is undoubtedly one of the Red Wings' strongest intangible assets heading into the playoffs.
In what could be captain Nicklas Lidstrom's swan-song season, the hunger for a Cup is stronger than ever.
With this in mind, expect Lidstrom and Henrik Zetterberg (as usual) to play their best hockey this postseason.
It's also players like Lidstrom and Zetterberg who can change a locker room from somber to electric in a single intermission.
Leadership on a team like the Red Wings is what makes the difference between a conference-final exit and hoisting Lord Stanley's Cup in a year like they are having.
Dave Sandford/Getty Images

The goaltending question was almost a source of panic in Detroit a few weeks back.
Now, it is being touted as a strength as the Wings head into the stretch run.
Joey MacDonald has been stellar (as I predicted!) in all of his outings, and "Mighty Mac" will be wearing the Winged Wheel the rest of the season.
Jimmy Howard's stats don't tell the whole story of his return. In all three of the games that he has been in net for since his return, he has looked sharp and come up with some incredible saves at big times.
Even in the four-goal outing against Colorado, Howard cannot shoulder the entire blame, as the offense was nonexistent in the first two stanzas of the game.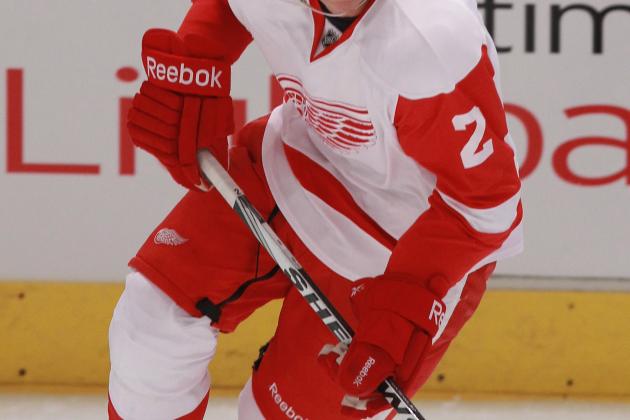 Bruce Bennett/Getty Images
Prized Prospect Brendan Smith
There is a rumor going around that the Red Wings are getting too old to do anything relevant in the playoffs.
A quick look at the depth chart shows us that the Wings have young legs that can and most likely will be used when the postseason rolls around.
With Jonathan Ericsson sidelined with a broken wrist and Mike Commodore shipped southward, AHL star Brendan Smith will get a chance to shine next to young blue-liner Jakub Kindl.
Youthful 23-year-old center Cory Emmerton has appeared in fifty-two games this year and is also expected to be logging ice time in the playoffs.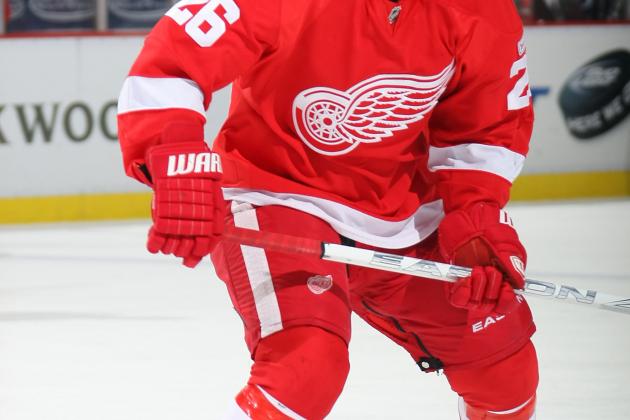 Dave Sandford/Getty Images

Many fans grumbled when the clock struck three on Monday and the Red Wings did not make any moves for a forward of any variety.
While it may have been nice to have another piece, the fact is that it is not needed.
The Red Wings have four lines that can roll deep.
Who would have thought at this time last year that Jiri Hudler would be a 20-goal scorer?
Or that the Red Wings would have 10 players with more than 10 goals?
These two stats alone should send a strong message to other teams that none of Coach Babcock's lines should be underestimated.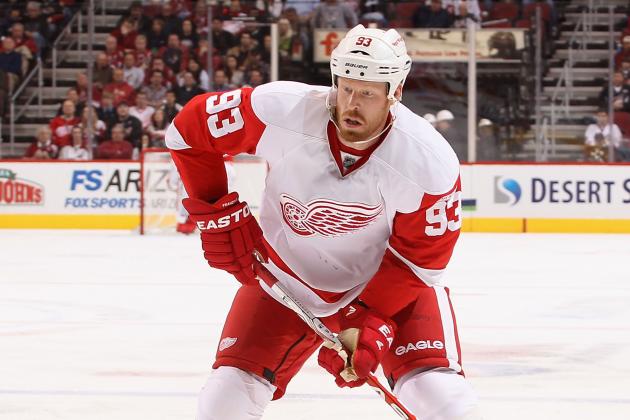 Christian Petersen/Getty Images

With all of the letter-wearing leaders having one or more Stanley Cup victories under their belts, these guys know what it takes to play June hockey.
Many of these men also know how it feels to be not only a champion, but also lose a Game 7 of the finals.
More yet know the sting of consecutive second-round exits.
The experience that most of the team carries will be enough to put them over the top and right into the Stanley Cup finals.