NHL Trade Predictions: 13 Huge Surprises We Could See on Deadline Day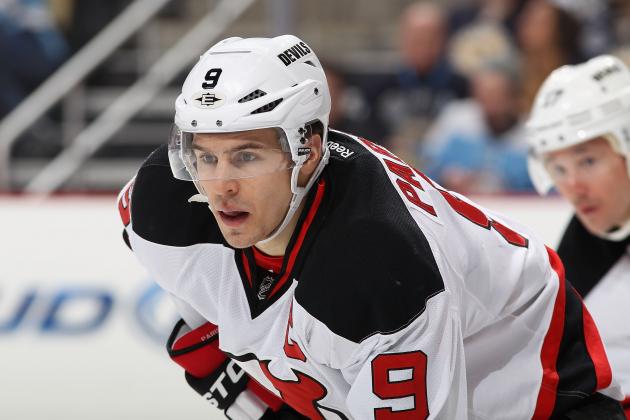 Christian Petersen/Getty Images

The NHL trade deadline is always one of two things: It is either a big day, full of surprises, or it's a slow day where only small trades are made.
No one wants to see the latter, so let's focus on the more exciting option. Surprises always happen, even when it's a small deal. Remember last year when the Calgary Flames brought back Olli Jokinen and Alex Tanguay? Everyone was shocked.
While I could suggest small surprises that could happen, I'm sticking to the big ones—the ones that most likely won't happen, but have the smallest chance of actually happening. For the most part, it's just players who I don't think will be traded, but there are a few concerning team specific moves.
Here are the 13 huge surprises that just might happen on deadline day.
Begin Slideshow

»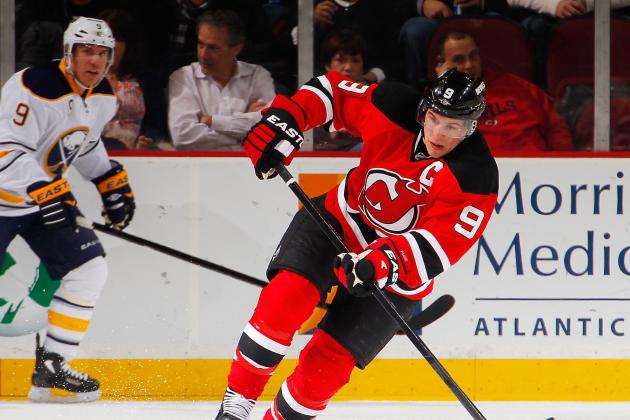 Paul Bereswill/Getty Images

With the New Jersey Devils firmly entrenched in the playoffs, the chances are that they will hang on to pending unrestricted free agent Zach Parise.
The question is: With the Devils most likely staying in the playoffs, would they trade him knowing they won't fall out out of the playoffs? He's going to be very hard to re-sign.
The Devils will have around $26 million in cap space if the cap stays the same for next season. Now, they could give Parise Kovalchuk-like money, but after the situation with Kovalchuk's contract, New Jersey better be careful.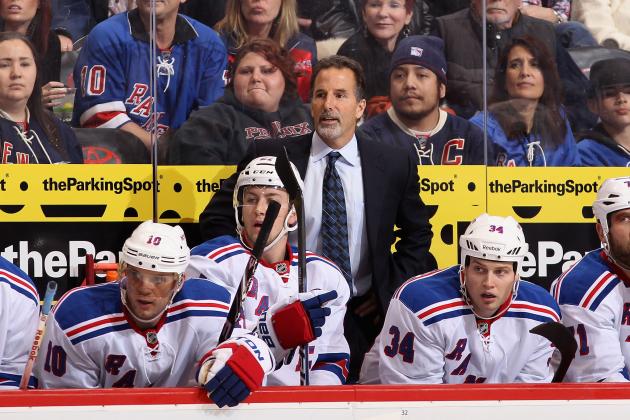 Christian Petersen/Getty Images

A team like the New York Rangers should be making moves come the trade deadline. They are one of the top teams in the league, but that may not mean anything when the playoffs start.
It has happened too many times: a top team going into the first round runs into a tough team that eventually eliminates them. The Rangers need to avoid that.
I'm not saying they should go after Rick Nash, but they have to give their team more depth.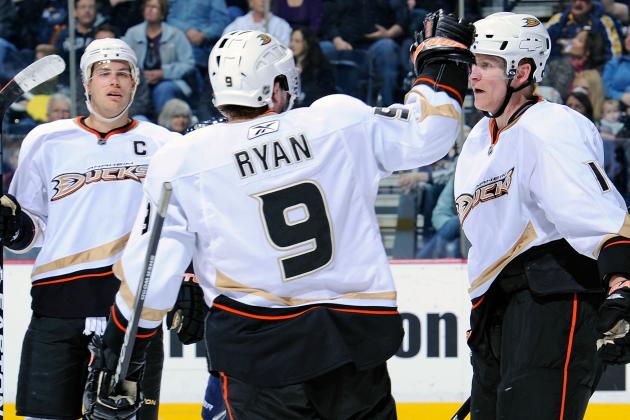 Frederick Breedon/Getty Images

When the Anaheim Ducks were struggling early on in the season, there were daily conversations on if any of Anaheim's big three would be traded. Corey Perry was pretty much safe, but Bobby Ryan and Ryan Getzlaf definitely could have been available.
Now, the Ducks are back in the playoff race, and they may not be willing to trade any of them. That being said, if the Ducks lose the next three games before the deadline, they might pull the trigger.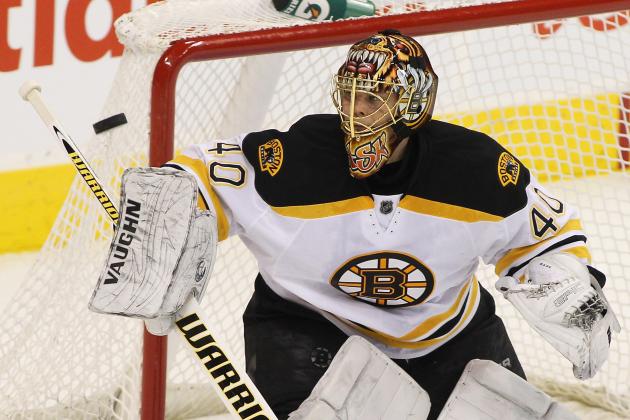 Marianne Helm/Getty Images

If Boston wants to sneak into the Rick Nash sweepstakes, you know that Tuuka Rask will have to involved. While he has the starter's job lined up for him as soon as Tim Thomas retires, a goalie that has the talents of Rask has to be chomping at the bit to get more playing time.
If the Bruins trade him, he'll get it.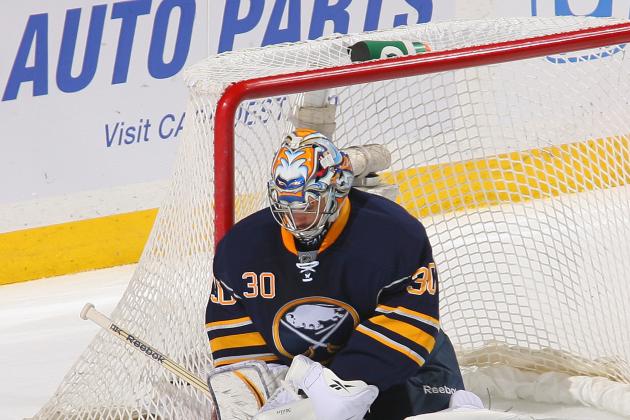 Rick Stewart/Getty Images

Ryan Miller has clearly seen better days. Two years removed from winning the Vezina Trophy, Miller is surrounded by trade rumors. The Sabres have struggled as a team, but the goaltender is the most important part of the team, so he is taking most of the blame.
It would be a huge mistake for the Sabres to deal their franchise goaltender just because he's struggled for one season, but it's not out of the question.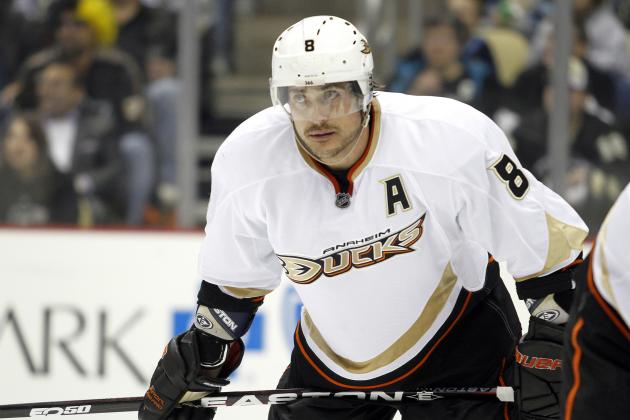 Justin K. Aller/Getty Images

Winnipeg is doing something that some thought they couldn't do this season, and that's contend for the playoffs. They have played well, but they could definitely use some help on offense.
Two options would be to bring two players that were drafted by the Jets back to Winnipeg. Teemu Selanne and Shane Doan could help the offense and provide leadership to the young Jets team.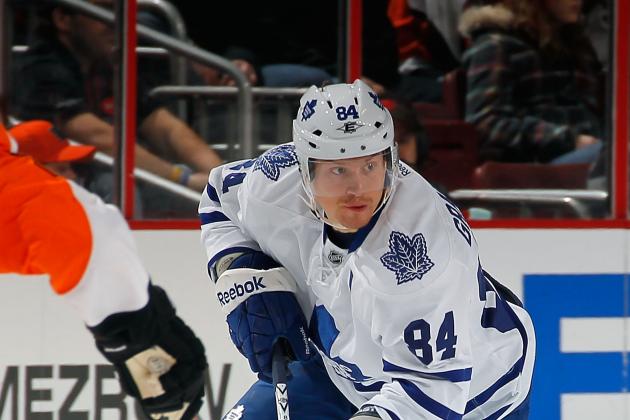 Paul Bereswill/Getty Images

It would not be a huge surprise if Mikhail gets traded. It would be a huge surprise if he is traded for something that the Leafs can't use in a playoff push.
There is an offer on the table for him that would send the Leafs a second-rounder and a prospect, and Burke obviously hasn't said no yet, so it's not out of the question.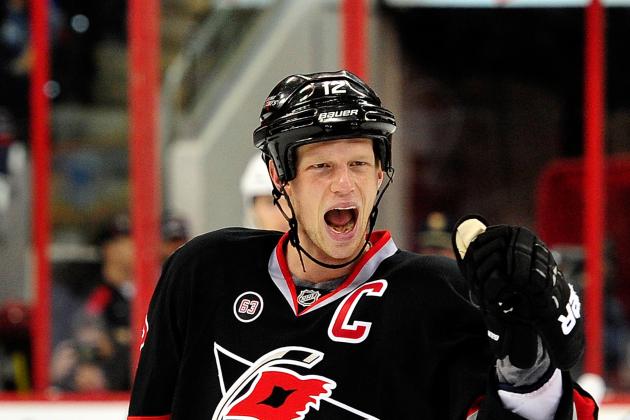 Grant Halverson/Getty Images

Along with the Ducks trio, Eric Staal was the subject of trade rumors. Unlike the Ducks, however, the Carolina Hurricanes haven't climbed back into the thick of things in the playoff race.
He has fallen out of the rumor mill, but trades can happen out of nowhere.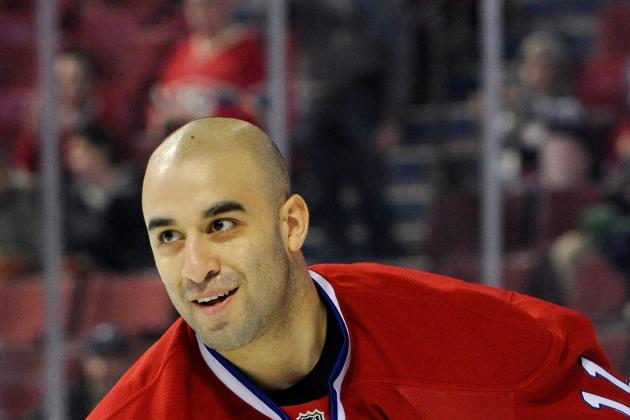 Richard Wolowicz/Getty Images

If anyone is willing to take on Gomez's huge salary, and that's a big if, it would definitely be a big surprise.
Not likely, but a surprise nonetheless.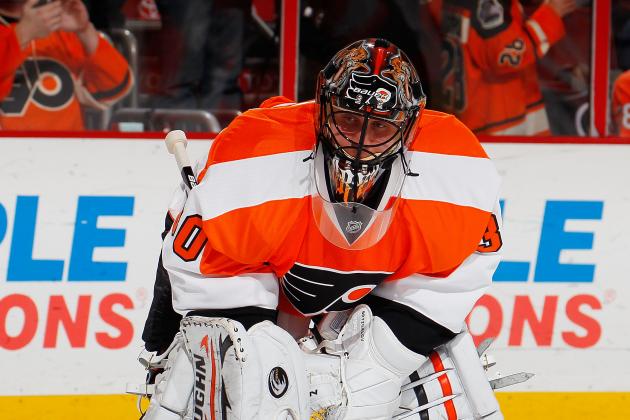 Paul Bereswill/Getty Images

You know what they say about the best laid plans? Well, Philadelphia should now, as their plan to have Ilya Bryzgalov to finally be their long-term starting goaltender has failed miserably—at least so far.
I bet if Philadelphia found a team that would be willing to take on Bryzgalov, they'd send him out in a heartbeat.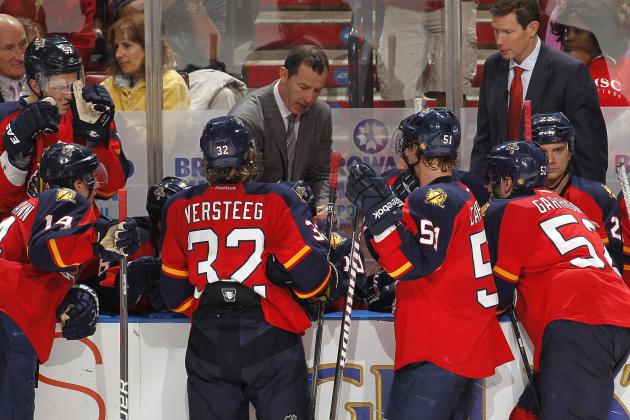 Joel Auerbach/Getty Images

The Florida Panthers have been one of the NHL's biggest surprises and currently sit third in the Eastern Conference. That is only because of the NHL's rule that division leaders be the top three seeds. If that rule didn't exist, they'd be in eighth.
The Panthers are a darkhorse to make a big move on deadline day. They might have to if they want to hold onto their playoff spot.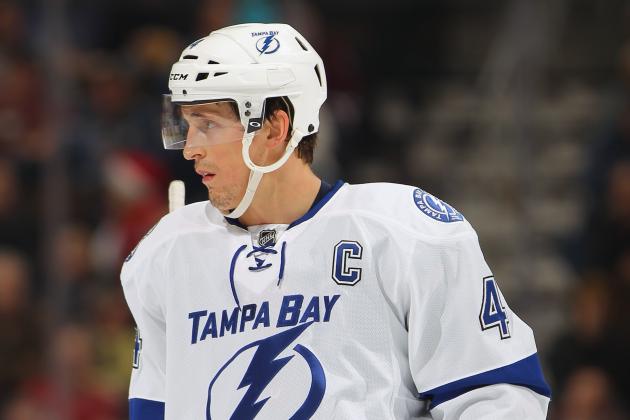 Doug Pensinger/Getty Images

Vinny Lecavalier is the captain of the Tampa Bay Lightning, and he has been one of their best players in the team's history. The problem is that he makes $10 million a season. His cap hit is only 7.7 million, but he still gets paid all that money.
The time might be right for the Lightning and Lecavalier to part ways.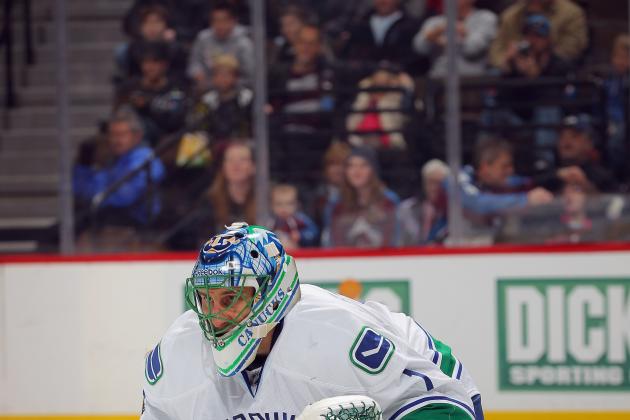 Doug Pensinger/Getty Images

Okay, I'm just throwing this out there knowing it would most likely never happen. What if Roberto Luongo were traded away and not Cory Schneider? Vancouver clearly thinks the world of Schneider, so if they were forced to trade one of their goaltenders, why wouldn't they trade Luongo?
It's not very likely, but you have to wonder if Schneider is the better long-term choice for the Canucks.