NHL Trade Speculation: 10 Teams Willing to Gamble It All at the Trade Deadline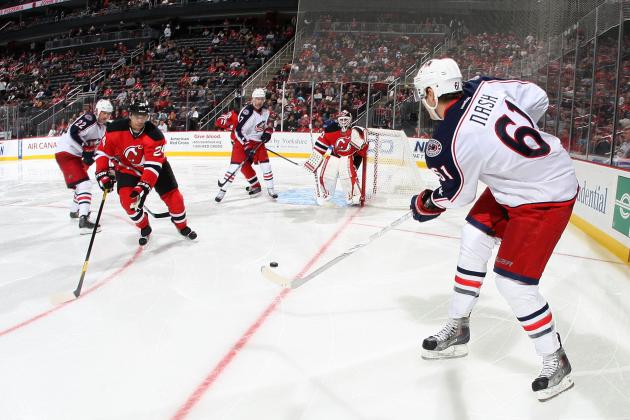 Jim McIsaac/Getty Images

Given the upcoming trade deadline on February 27, the majority of NHL teams are looking to make deals, and make them quick.
While the number of teams considered to be buyers still heavily outnumber those seen as sellers, the Montreal Canadiens and Tampa Bay Lightning have already kickstarted the league's trades, and more deals are sure to follow.
While there currently doesn't seem to be a high volume of superstar talent available, some big names have appeared in trade rumours. Rick Nash has been one high-quality player who has garnered tons of interest in the past few days, according to Columbus Dispatch reporter Aaron Portzline.
Several general managers are frantically trying to make the proper trades for their respective situations, but how far will a general manager go to get what he wants?
Year after year, the NHL has seen a multitude of trades occur in the weeks leading up to the deadline, and not all of them have paid off.
Take for example Dustin Penner, who last season was dealt from the Edmonton Oilers to the Los Angeles Kings. The Kings gave up a promising prospect in Colten Teubert, as well as two early draft picks to acquire Penner, and it just hasn't been a fit. So far, Penner has 19 points in 63 regular season games with the Kings.
So how big of a gamble is too big?
Here are 10 NHL clubs who could be willing to make huge risks between now and the NHL's trade deadline next Monday.
Begin Slideshow

»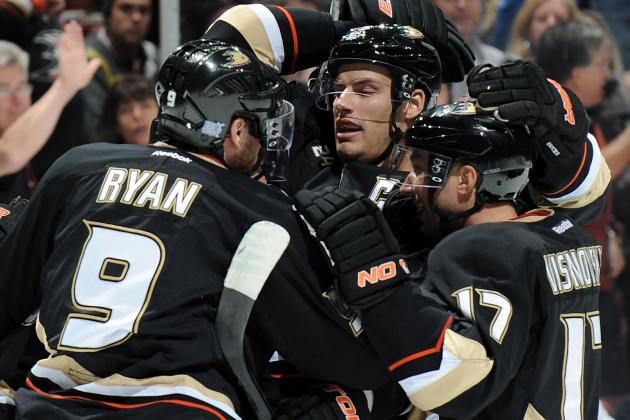 Harry How/Getty Images

The Anaheim Ducks had a brutal start to the season. There's no other way of putting it.
Their early woes even led Ducks general manager Bob Murray to shop star winger Bobby Ryan as early as November, according to SportsNet's Nick Kypreos.
Trade rumours have surrounded the Ducks all season long, despite their recent stretch, which has seen them go 15-2-4 in their last 21 games.
The majority of Anaheim's trade rumors are surrounding the team's top offensive trio, consisting of Ryan, Corey Perry, and Ryan Getzlaf.
Perry was even cited by The Province as possiby heading to the Vancouver Canucks in exchange for a package involving Mason Raymond, Corey Schneider and Keith Ballard.
As for Getzlaf, the bulk of trade speculation has seen him be rumoured to be wanted in Toronto, per Damien Cox of the Toronto Star.
The bottom line is, each of these forwards are superstar-calibre players, and any move involving them should be made only after meticulous review.
If either of these players were moved, it would be a huge gamble for the Ducks organization. Even if the package shipped to Anaheim contained a roster player or two, it's likely that it would consist primarily of prospects and draft picks.
The problem with that is that there's no guarantee that any prospect or draft pick will develop into an established NHL player, which Ryan, Perry, and Getzlaf already are,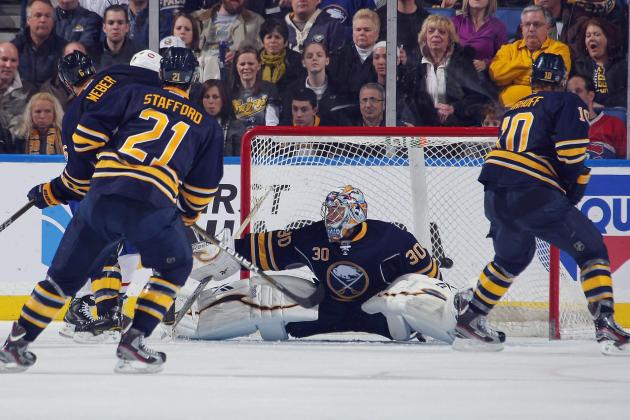 Dave Sandford/Getty Images

The Buffalo Sabres may be inspired to sell of some of their assets to contending teams as a result of their poor play this season.
Buffalo has sunk to a dismal 25-27-7 record after actively improving their roster in the offseason, so it wouldn't be shocking to see some of their impending unrestricted free agents headed out the door.
Another Sabre who has had his name mentioned in several trade rumors is centre Derek Roy. According to Fred Poulin of thehockeywriters.com, Roy is actively being shopped around by general manager Darcy Regier. Trading Roy would be a huge risk for Regier, because Roy himself is worth more than any feasible package that could be sent in return.
Another Buffalo player who is speculated to possibly move in the next week is franchise goaltender Ryan Miller. Earlier this week, former Chicago Blackhawk Jeremy Roenick appeared on ESPN's Waddle and Silvy radio show, and suggested that Miller could be the solution to the 'Hawks goaltending woes, perhaps in exchange for Buffalo native Patrick Kane.
There is a humongous risk associated with trading Miller. Even though backup Jhonas Enroth has played well, he lacks experience. Such a trade could leave the Sabres with an ongoing hole between the pipes.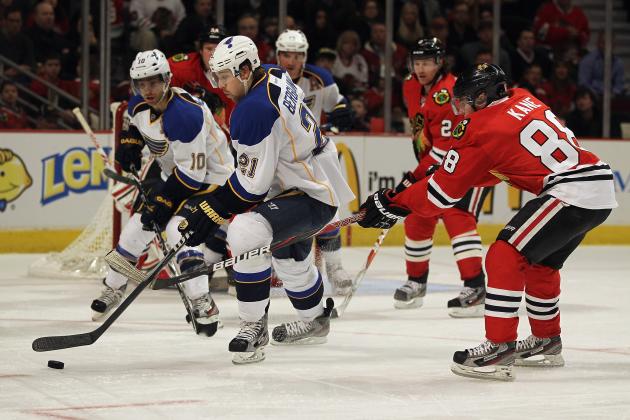 Jonathan Daniel/Getty Images

If Jeremy Roenick's proposed Miller/Kane trade were to go down, the Chicago Blackhawks organization would undergo equally significant rumblings to those of the Buffalo Sabres.
It appears the 'Hawks' main need is a starting goaltender, given the poor play of the tandem of Corey Crawford and Ray Emery this season, but if they opt to go with Ryan Miller, they would undergo equally momentous ramifications.
Patrick Kane is a core player for the Blackhawks, and altering the core is never a desirable option for a playoff team. Despite having a rough season this year, Kane has been among Chicago's leading scorers since his rookie campaign.
Suffice is to say, trading Kane is a risk that may not be worth taking for the Chicago Blackhawks.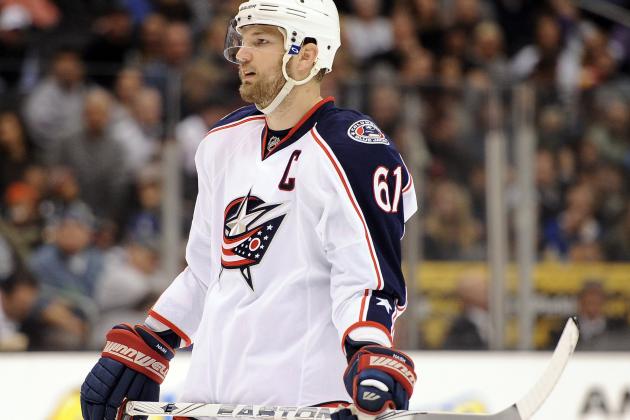 Harry How/Getty Images

After a 17-35-6 start to the 2011-2012 season, change is imminent for the Columbus Blue Jackets, but to what lengths are they willing to go to rebuild the ailing franchise?
As previously mentioned, information has leaked out of the organization that the team could go as far as to trade their captain and franchise player, Rick Nash.
Any trade involving Nash would be one of the biggest gambles in NHL history, because, much like the Anaheim Ducks' trio, any return for Nash would likely feature a contingent of picks and prospects. How can anyone expect an 18-year-old to be the next Rick Nash for the Blue Jackets?
Nash is signed through 2017-2018, so, in my opinion, the Jackets would be far better off keeping him as the cornerstone they would rebuild the franchise around.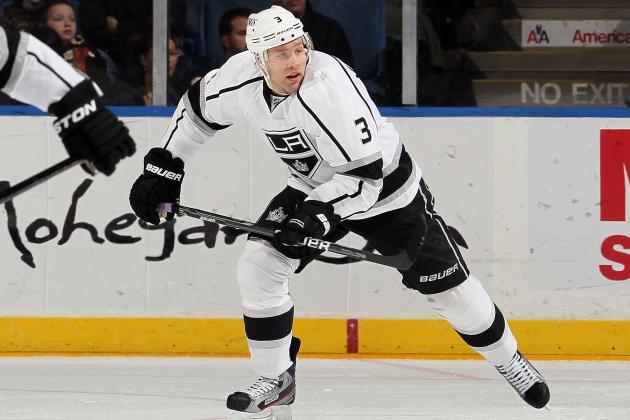 Jim McIsaac/Getty Images

After touting the 2011-2012 NHL season as "the year" to their fans, the Los Angeles Kings are another team that has failed to live up to expectations.
The Kings currently sit ninth in the Western Conference, so the season hasn't been a disaster for them. Still, general manager Dean Lombardi could feel pressure to make a significant move.
According to Bruce Garrioch of the Toronto Sun, the Kings are interested in both Rick Nash of Columbus and the Edmonton Oilers' Ales Hemsky.
If the Kings were to acquire Nash, it would mean parting ways with at least one core roster player, which could be detrimental to their future success. Jack Johnson has had his name mentioned in rumors recently, including a potential deal for Nash, according to aol.com.
Acquiring Hemsky is a gamble in itself, given his injury history. Hemsky has played a total of just 113 games in the last three seasons combined.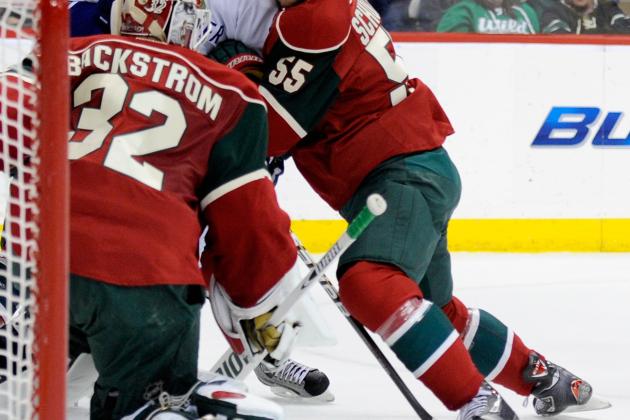 Hannah Foslien/Getty Images

After leading the NHL as recent as December, the Minnesota Wild have witnessed a fall from grace reminiscent of the one the Colorado Avalanche experienced last season.
Yes, the Wild are indeed amidst a free fall, and it seems a shame to let such a great start go to waste, so general manager Chuck Fletcher may be feeling the heat to shake up his roster.
Minnesota sits just four points out of a playoff spot, so it's unreasonable to count them out of the postseason just yet.
It's possible they could be in the hunt for Minnesota native Zach Parise if he isn't signed by the New Jersey Devils. Wild defenceman Marek Zidlicky has already stated that he would waive his no-trade clause to become a Devil, per TSN.ca.
The question remains: Just how much would the Wild have to give in order to find themselves back in the playoffs? The asking price may be a little high.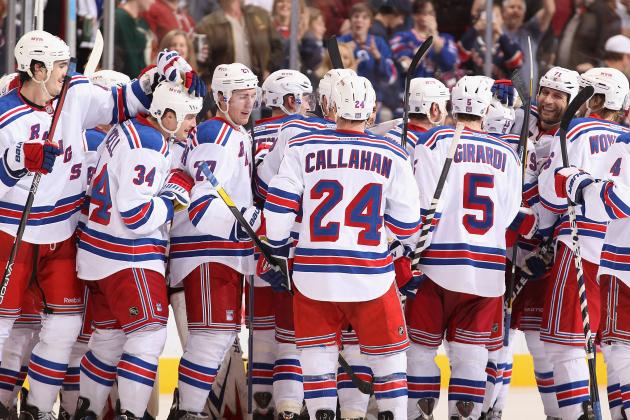 Christian Petersen/Getty Images

It may seem a bit odd for the first-place team in the Eastern Conference to be considered gamblers. But if their interest in Columbus' Rick Nash is as strong as the New York Daily News rumours it to be, the Rangers could certainly be considered a team which is willing to take a huge risk.
Again, any deal to acquire the services of Rick Nash would see the Rangers parting ways with one of their core players, possibly Brandon Dubinsky. Chemistry could definitely be an issue when making a roster change of such magnitude, and for a team playing as well as the Rangers, why change anything?
Not to mention, the Rangers already have $48,383,334 committed to 15 players for next season, and they still need to negotiate an extension with Michael Del Zotto. Ergo, Nash's annual cap hit of $7.8 million could be an issue.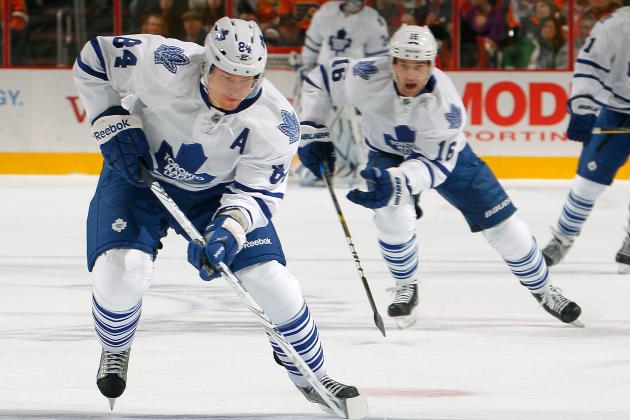 Paul Bereswill/Getty Images

With the Toronto Maple Leafs position in the standings and roster makeup, it's time to go big or go home for Leafs GM Brian Burke.
The Maple Leafs don't currently appear to be in position to acquire veteran players as rentals, but if the right deal came along, they could pull the trigger on a trade to land a superstar talent.
Among the players the Maple Leafs are interested in is Columbus Blue Jackets captain Rick Nash, but as James Mirtle of The Globe and Mail reports, that $7.8 million is better spent on other needs. It's risky business.
One Maple Leaf having his name mentioned in constant trade rumors is Mikhail Grabovski, one of Toronto's better players. Grabovski is an impending unrestricted free agent, and as TSN's Darren Dreger reported via Twitter, an offer has been given to Burke for an undisclosed team to acquire his services.
However, trading Grabovski could leave a sizeable gap in the Maple Leafs' roster.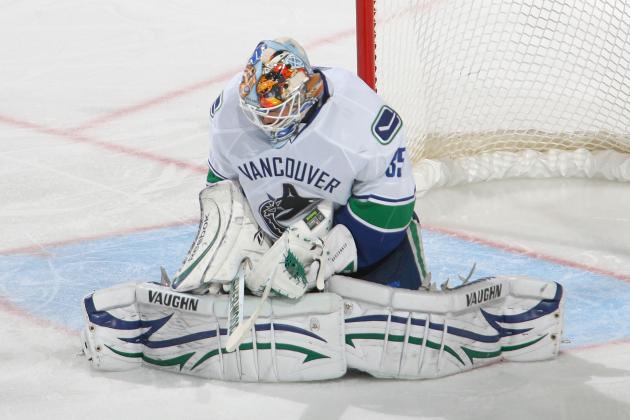 Rick Stewart/Getty Images

The Vancouver Canucks are another club that could very well gamble it all before the trade deadline.
The previously mentioned rumor that would see the Canucks acquiring Anaheim's Corey Perry also sees them shipping out Mason Raymond and goalie Corey Schneider, two solid young players.
Although sometimes inconsistent, Mason is a capable 30-goal scorer, and Schneider could be a starting goaltender on a number of NHL teams.
These are two players who could be considered the future of the franchise, and anytime you risk your future, it's no small risk.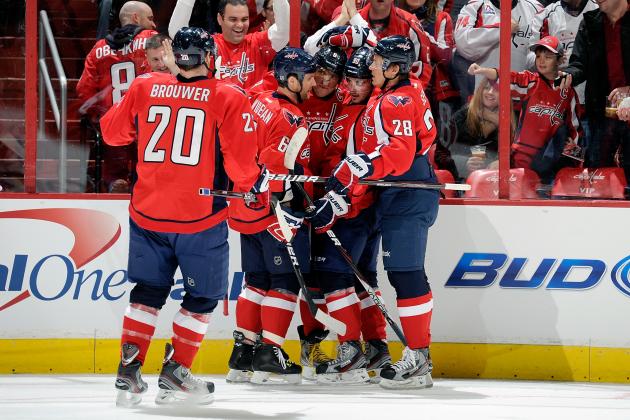 Greg Fiume/Getty Images

After a 7-0-0 start, the Washington Capitals were expecting to be much higher than their current spot in tenth place, so they could indeed look to shake things up.
General manager George McPhee just hasn't found the right core to lead them past the second round of the playoffs yet, so anything could happen in Washington.
One Capital mentioned by the National Post as a trade candidate is Russian sniper Alex Semin, who has been a big reason for this team's postseason struggles.