NHL Trade Deadline: 15 Reasons the 2012 Deadline Is Going to Be Huge for the NHL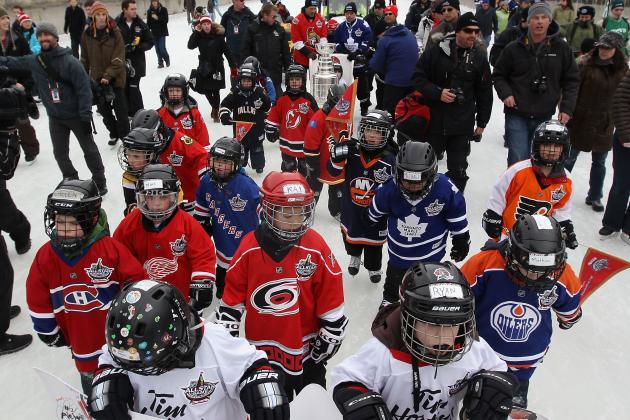 Christian Petersen/Getty Images

The NHL trade deadline is just over a week away. The trades are finally starting to roll in as Hal Gill, Nicklas Grossman and Dominic Moore have all moved in the last few days. This is finally starting to give fans and the media hope that this won't be a slow deadline as some have feared.
Trade deadline day is a big day for the NHL. Multiple television stations are running shows that run from the morning all the way up until after the deadline. It is by far one of the most lucrative days in the NHL when it comes to marketing.
This year should be no different, as many players we never thought would move now could, and teams have completely switched roles when it comes to buying and selling. In the week heading up to the deadline, there will be plenty of intrigue.
Here are 15 reasons why the 2012 trade deadline will be huge for the NHL.
Begin Slideshow

»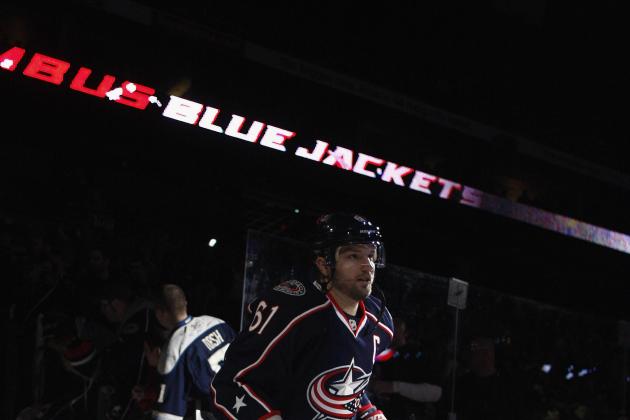 John Grieshop/Getty Images

Rick Nash has been the face of the Columbus Blue Jackets since 2002. As he has become one of the premier power forwards in the game, he has stayed in the doldrums in Columbus. When he had the opportunity to become a free agent and go to any team he wanted to, he chose to re-sign with the Blue Jackets, a long-term deal to add.
Now it looks like the camel's back has been broken, as Rick Nash is on the market. It's no guarantee he will get traded, but he will be the big news of the day no matter how many trades there are.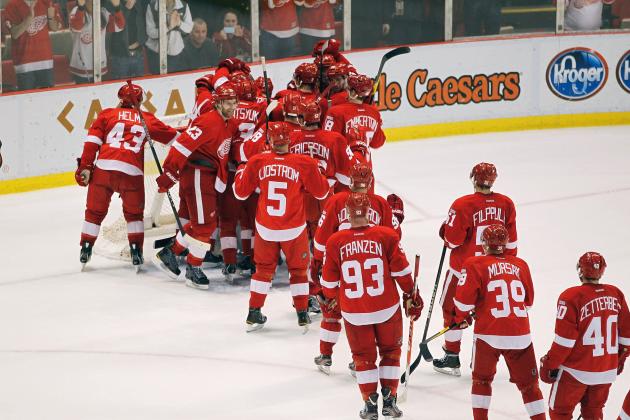 Gregory Shamus/Getty Images

The Detroit Red Wings have not made many impact deals around the trade deadline. This year might actually be different, as it is no secret that the Red Wings have shown interest in many players who are on the trade block.
As the Wings are already the best team in the Western Conference, it would spell bad news for all the other teams, as the Wings are good enough already to make a Cup run. If they add a big piece at the deadline, watch out.
Bruce Bennett/Getty Images

In my opinion, Zach Parise will not be moved, but you can bet many members of the media will be asking if the New Jersey Devils will move him at the deadline or risk losing him for nothing in free agency.
Chances are that if Rick Nash is in fact dealt, another team that's competing with the team that acquires Nash might take a run at Parise to keep pace.
As I said though, expect Parise to be playing in New Jersey past the deadline, helping the Devils in their playoff push.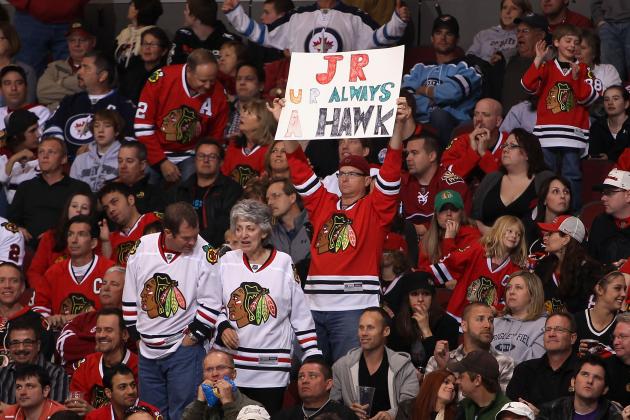 Christian Petersen/Getty Images

The past few years, as the cap era has gone on, the trade deadline was not as exciting as it should have been. Sure a few big names have been moved, but for the most part the deals have been pretty small. With a lot of teams looking to add pieces for a playoff push, expect this year's trade deadline to be a tad more exciting.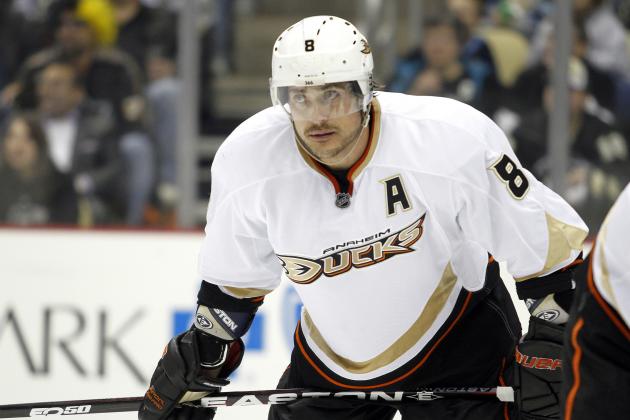 Justin K. Aller/Getty Images

It is well known that Teemu Selanne loves the Mighty Ducks. When he retires, his number will surely be lifted to the rafters. He might be the best player to ever play for the Ducks. The question is: Will he leave them for one last chance at the Stanley Cup?
If Selanne tells the Ducks that he wants that last chance, there will be a lot of suitors in line to acquire his services.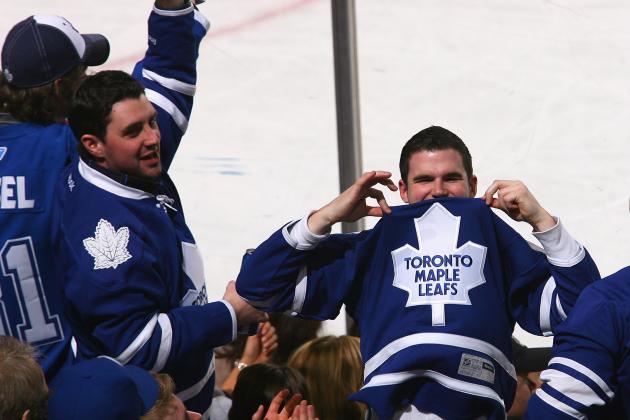 Rick Stewart/Getty Images

For teams in the last few playoff positions, such as Toronto, Ottawa, Phoenix and Los Angeles, a trade at the deadline might mean a better playoff position. For teams just outside of the playoffs, like Washington, Winnipeg and Calgary, a trade might mean a playoff berth.
With the standings so tight in both conferences, anything that happens will have an impact.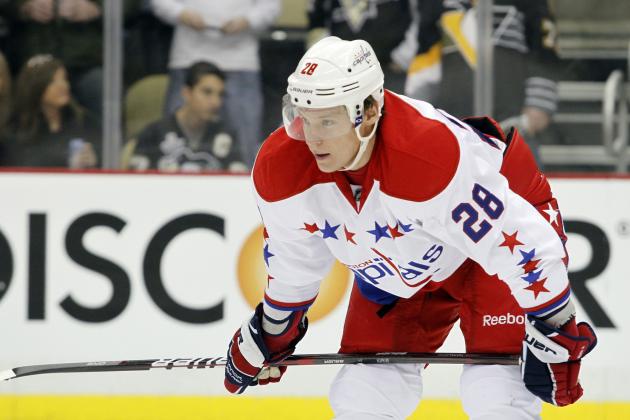 Justin K. Aller/Getty Images

Alex Semin has signed one-year deals the past two offseasons. With the Washington Capitals struggling this season, it might finally be time to pull the plug on Semin's career in Washington.
If Washington thinks they can make the playoffs without Semin, he's as good as gone. If he gets his head together, he might help a team in the future.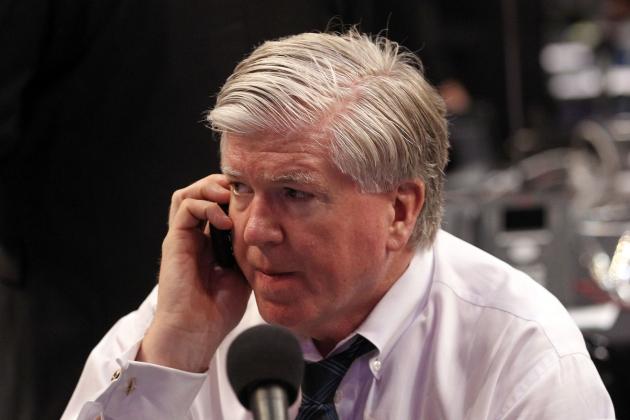 Bruce Bennett/Getty Images

Leafs fans are accustomed to Brian Burke making a deal in the month of January. We are now over half way through February and still no deal.
Brian Burke has to be shaking in his boots, as he likes to improve his team long before the deadline when players are more expensive to deal for. Whether Burke likes it or not, he will have to pay the price to make the Leafs a better team.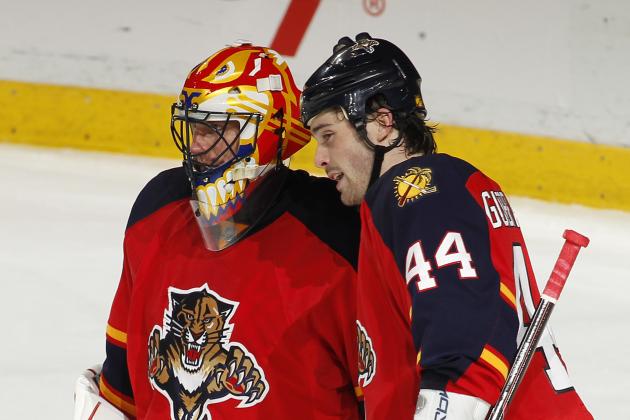 Joel Auerbach/Getty Images

This year has been a strange one for the NHL. Teams that we wouldn't have expected to be buyers when the season started now are.
The Florida Panthers, Ottawa Senators, St. Louis Blues, Toronto Maple Leafs and Phoenix Coyotes are all in the playoffs and looking to add at the deadline. Maybe one of them could be thought to be sellers, but for the most part these teams were supposed to be on the other end of the spectrum.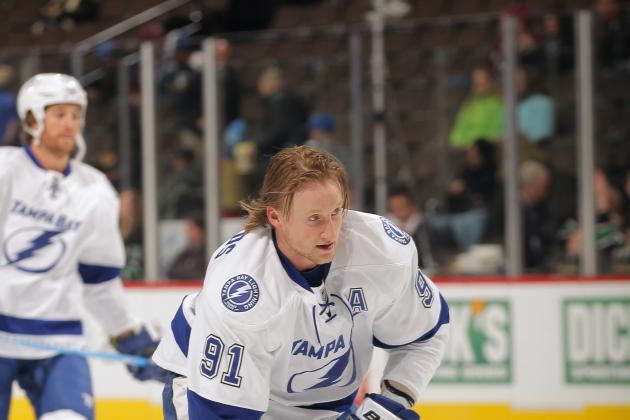 Doug Pensinger/Getty Images

Speaking of the other side of the spectrum, there are a few teams that have completely struggled when they were expected to be a playoff team.
The Tampa Bay Lightning are the poster boys for this group. After making it to the Eastern Conference finals last season, the Lightning are now sellers and building towards next season.
The Montreal Canadiens, Buffalo Sabres and Anaheim Ducks are also in this surprising group.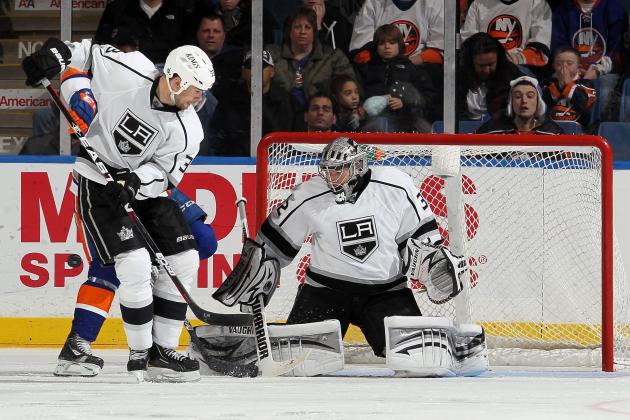 Jim McIsaac/Getty Images

The Los Angeles Kings could have fit into the previous slide very easily if they hadn't found their way back into a playoff position. They could still fall out if they're not careful, so they are definitely a team to watch at the trade deadline.
The apparent leaders in the Rick Nash sweepstakes, the Kings are looking to make a big move. If they fail to acquire Nash, they will still find a way to improve their team.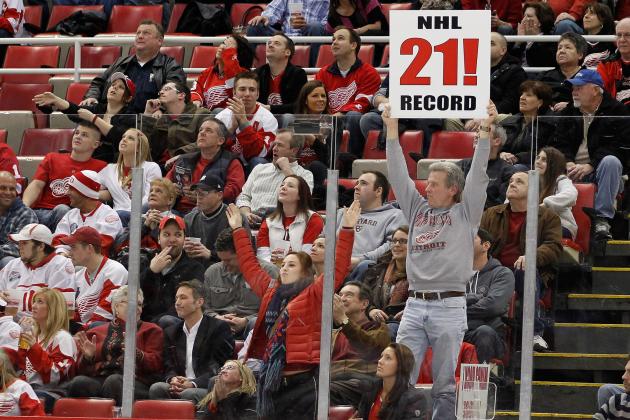 Gregory Shamus/Getty Images

This could be said about any year, but it's always true. There are always those players who are surrounded by rumors and who you expect to be dealt, but there will always be at least one deal that makes people say, "Wow!"
Whether it's a player you wouldn't expect to be traded or a team making a surprising move, the NHL trade deadline definitely supports the saying, "Expect the unexpected."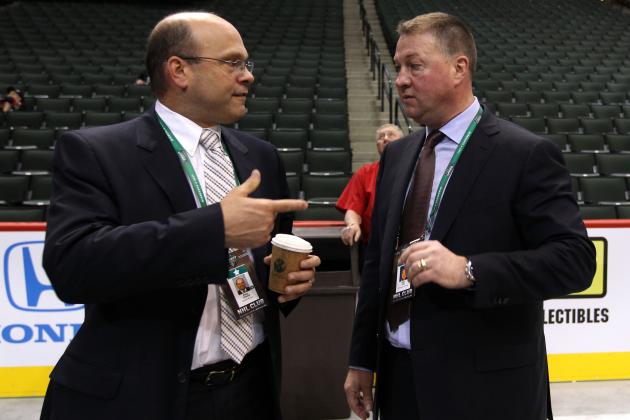 Bruce Bennett/Getty Images

With the standings so tight, teams might be forced to make trades with teams that are also in the playoff race. In that case, neither team will want to be fleeced in a deal. Both teams will need to improve, and they might be willing to sacrifice a player on their roster for another player who would fit better in their lineup.
Expect a fair share of player-for-player trades in the days leading up to, and the day of, the deadline.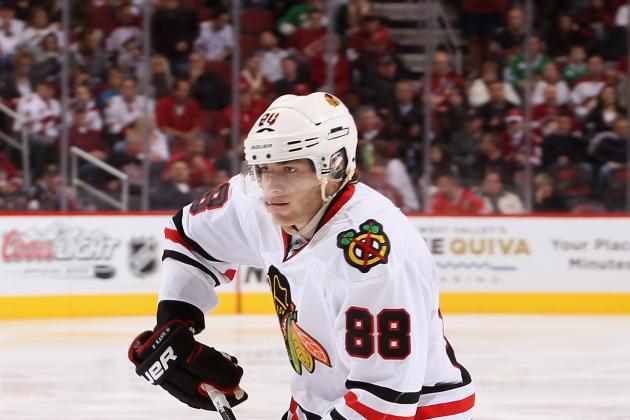 Christian Petersen/Getty Images

Maybe not the Patrick Kane-for-Ryan Miller trade that Jeremy Roenick suggested, but the Chicago Blackhawks need to do something to stop their slide. Even with the Kings and 'Yotes behind them, if they continue to lose, they will eventually be passed.
Chicago is a team to watch as we get closer and closer to the deadline.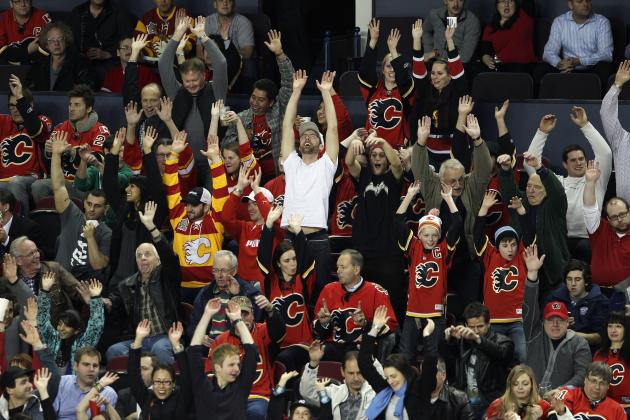 Bruce Bennett/Getty Images

On Monday, February 27, every hockey fan will be following what their team is doing. Whether they're sitting down on the couch and watching SportsCenter or they're at work checking twitter every five minutes, fans are interested in this day.
Will their favorite team make a big move? Will they do nothing? Will their most hated team clearly get better? These are all questions that a team's fans want answered, and they will be on the 27th.