NHL Trade Speculation: 10 Deals That Would Be Fun to See Go Down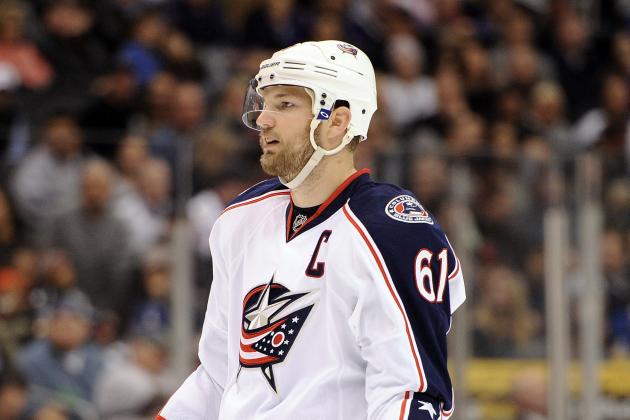 Harry How/Getty Images

Rumors are running wild right now in the NHL as we're now less than two weeks away from the trade deadline. Which superstars will be traded? Will any teams in the hunt make a dramatic move? Which youngsters will be packing their bags?
While fans and analysts like to throw around proposals, what follows here are a few ideas that would be fun to see. Will they actually happen? Who knows. But these are simply 10 deals that would be intriguing to see.
(Again, for emphasis, these deals are being proposed based on their potential entertainment value, and have not been reported by anyone.)
Begin Slideshow

»
Bruce Bennett/Getty Images

The Habs are so desperate for scoring these days, and with Dallas appearing to be sellers, the next name to become available might be Ribeiro. He's a Montreal-native who can score, which might make this a homecoming worth exploring for the Habs.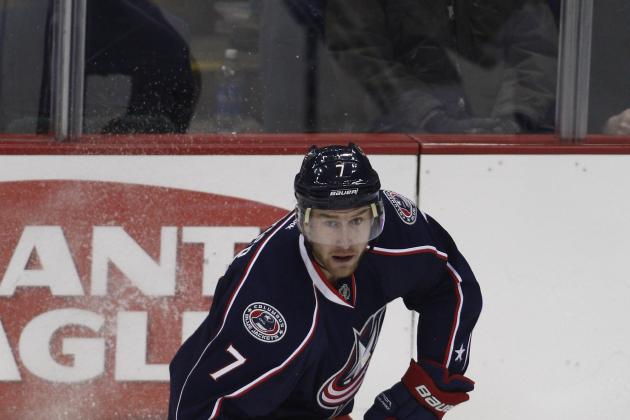 John Grieshop/Getty Images

Olli Jokinen is having another nice season in Calgary, but can you imagine how happy Jarome Iginla would be to have a legitimate 70-point-caliber center on a line with him for a few years? Columbus obviously has more issues than Sports Illustrated right now, and moving Carter could happen (if they find someone willing to take his contract).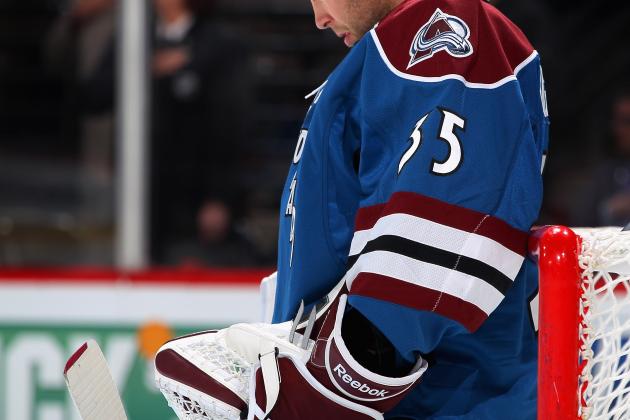 Doug Pensinger/Getty Images

A quality veteran netminder is exactly what the Bolts need, and if Colorado falls further out of the race in the Western Conference, they might explore possible destinations for Giguere. He's been moved a couple times in the last few years, and might be the perfect piece for Steve Yzerman's Lightning.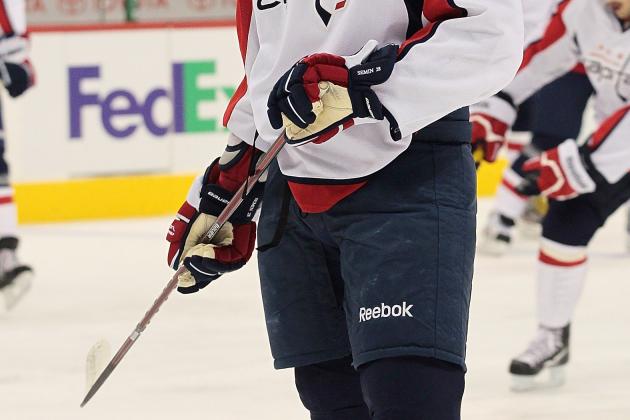 Marianne Helm/Getty Images

For a team with the amount of talent up front the Kings have, their inability to score has been confusing to everyone all season. With the Caps having Tomas Vokoun under only a one-year deal, would they consider moving Jonathan Bernier to add a high-flying wing like Semin?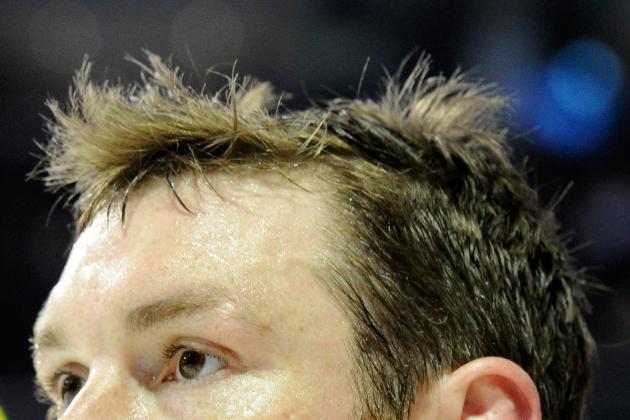 Richard Wolowicz/Getty Images

The Pens could use a big defenseman, and Gill might become available if Montreal decides to sell. He was in Pittsburgh for the 2009 postseason, and could fill the role well as a rental for the Pens down the stretch.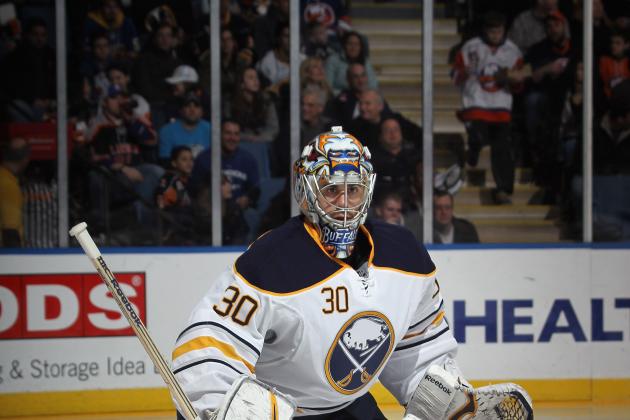 Bruce Bennett/Getty Images

The Blackhawks have had their issues between the pipes this year, and TrueHockey.com's Andy Strickland reported on Thursday that Miller might be willing to waive his no-trade clause for a deal to Chicago. If the Blackhawks got solid goaltending the rest of the way, they might be good enough to make a deep run.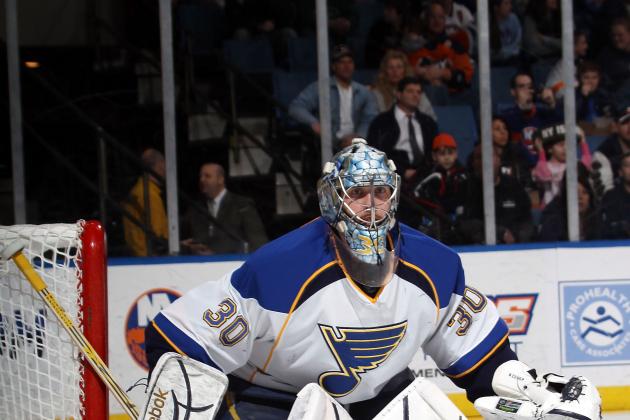 Bruce Bennett/Getty Images

NHL Network reported late Thursday night that Bishop, one of the top goalies in the AHL this season, might want out of the St. Louis organization with both Jaroslav Halak and Brian Elliott under contract again next season. He's putting up huge numbers for Peoria (.929 save percentage, 23-13-0), and could be an attractive young goalie for a number of organizations.
With Tuukka Rask not happy about his situation as the Bruins' backup, perhaps Boston would look to add another player to their system. And, in light of Tim Thomas' recent comments on Facebook about the Catholic Church, who better than a kid named Bishop?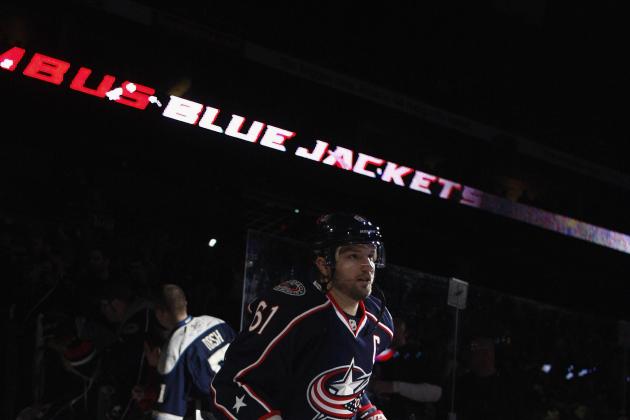 John Grieshop/Getty Images

After acquiring Dominic Moore on Thursday night, could the Sharks be thinking about making a center (Joe Pavelski?) available in a potential blockbuster? It would be fun to see Nash play on a good team with legitimate top-tier stars around him for once in his career.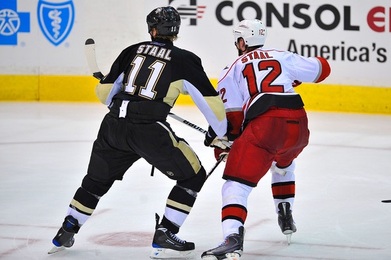 The Rangers are on top of the Eastern Conference right now, and are in a place to go for broke in an attempt to win the organization's first Stanley Cup in almost 20 years.
They already have defenseman Marc Staal, and might be willing to mortgage some prospects to add scoring depth up front. Would adding Marc's brothers Jordan and Eric, both of whom have already won a Cup, give the Rangers both good mojo and a Cup-worthy roster? At least their parents could save money on airfare.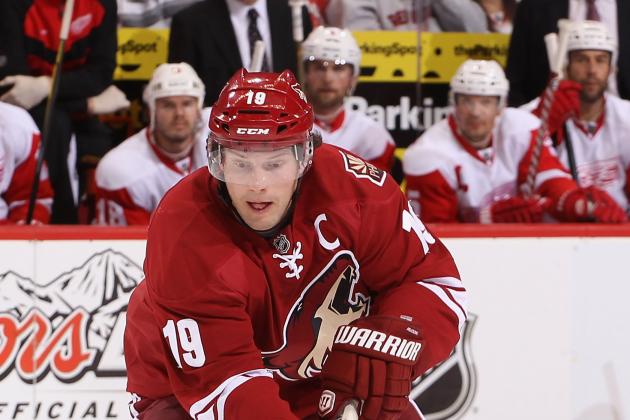 Christian Petersen/Getty Images

For a guy that's been a respected captain for so long, and has (frankly) put up with more than his fair share of b.s. in Phoenix while continuing to be a class act, it would be nice to see Doan get a shot at a Cup before hanging up his skates. If the Red Wings added him for for the stretch run, they'd be even more scary.