2013 NHL Winter Classic: 5 Ideas for Detroit Red Wings Winter Classic Jerseys
Jonathan Daniel/Getty Images

Across the NHL, the Red Wings are known for having some of the most iconic sweaters on ice.
As the Winter Classic comes to Michigan, with it comes the exciting release of a new jersey. However, the Red Wings have a problem: The winged wheel jersey design has remained basically unchanged since its inception.
Here are five prospective ideas for what the Wings could possibly wear:
Begin Slideshow

»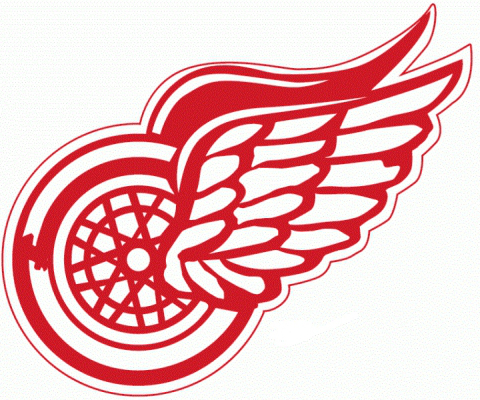 The Red Wings wore white jerseys at home until the 2003-2004 season.
A really cool look for the Classic would be this shorter, somewhat fatter winged wheel on a white jersey, with the to-be-designed patch on the upper chest.
Could I be so bold as to say no names on the back? An "only-numbers" look would really add to the retro feel.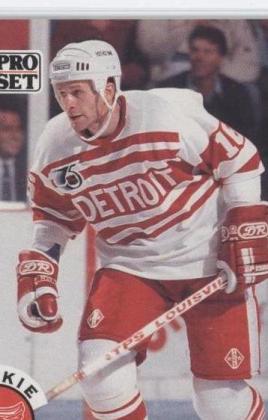 During the 1991-1992 NHL season, each of the original six teams designed a special third jersey. The Red Wings opted for the 1927-1928 Detroit Cougars look.
Interestingly enough, the Cougars played the Toronto Maple Leafs in the 1929 Stanley Cup Finals.
Detroit fans do not get to see this jersey much, if ever. It would be a safe choice for the Winter Classic, and a jersey that represents the pre-winged wheel days.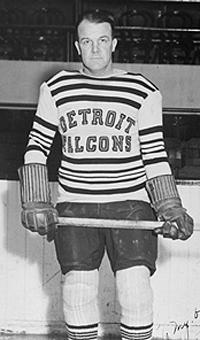 Before the Red Wings and after the Cougars came the Detroit Falcons. Even though the Falcons did not see much success on the ice, it is an era that cannot be forgotten.
The Red Wings have never done anything with the Falcons look before, and I would love to see them give this period of their history the recognition it deserves.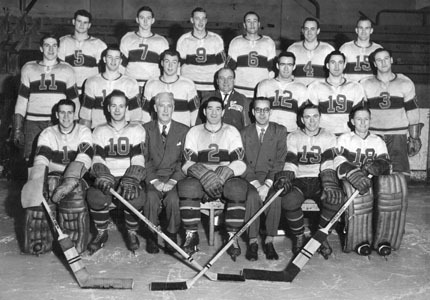 This is one of the most historically significant jerseys worn by the Red Wings (then Cougars).
Between the 1940 and 1944 seasons, the Cougars adopted a special jersey design and patch to honor the battle overseas.
If you look closely, at No. 2 in the picture for instance, you will see a "V" on each of his sleeves. This red, white and blue patch stood for "Victory," and the Morse Code for the letter V was below it.
I think this would be a great patriotic tribute to America (worn by America's most successful NHL franchise) for the first international Winter Classic.
See the patch here: http://sportslogos.net/logo.php?id=vrot02xuh3qr3xp3oubziaohm
This is largely similar to the current home design, with a few key differences.
Notice the style of the "C" and the "A" on the chest is different, as well as the fact that the neck is not cut to the V-shape that it is now.
If this design is chosen, an awesome touch would be throwback gloves, as seen in the picture. The way the brown leather looks with the red and white is just classic.
Whatever the jersey turns out to be, due to their history, the Red Wings will undoubtedly have a jersey that will be remembered as a standout amongst its Winter Classic peers.