Predicting the Top 5 Vezina Trophy Candidates at This Point in the NHL Season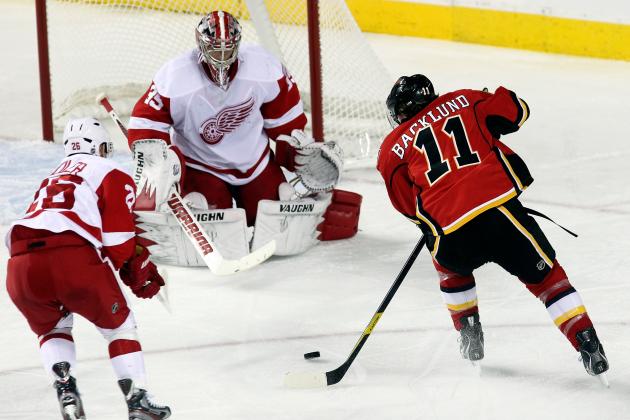 Mike Ridewood/Getty Images

The Vezina Trophy is given to the goalie "adjudged to be the best at this position" at the end of each season.
This year, many goalkeepers have had explosive seasons, so the race is tight.
The following is a list of the top five people I believe could win the Vezina, in order of increasing likeliness.
Begin Slideshow

»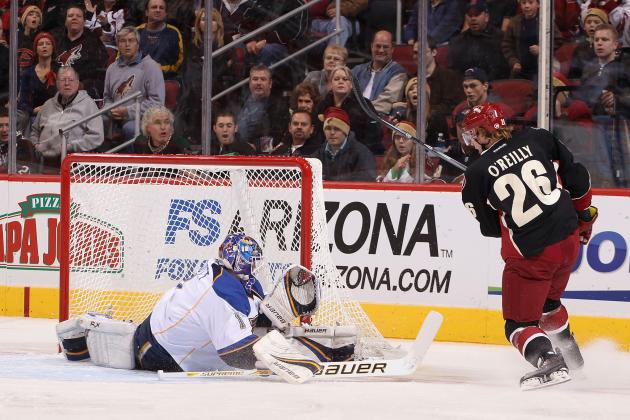 Christian Petersen/Getty Images

Brian Elliott seems somewhat underrated when people speak about possible Vezina winners.
I don't consider him to be the best goalie in the NHL, but he's definitely having an amazing season with the Blues.
What seems to hold him back in the minds of non-Blues fans is that he hasn't played in as many games as most starting goalies. In fact, he has only played in 23 games to date.
If he can keep his stats consistent, which currently stand at a .938 SV percentage , a 1.69 GAA and five SO, and can manage to play in more games during the second half, I could see Elliot gaining at least a nomination.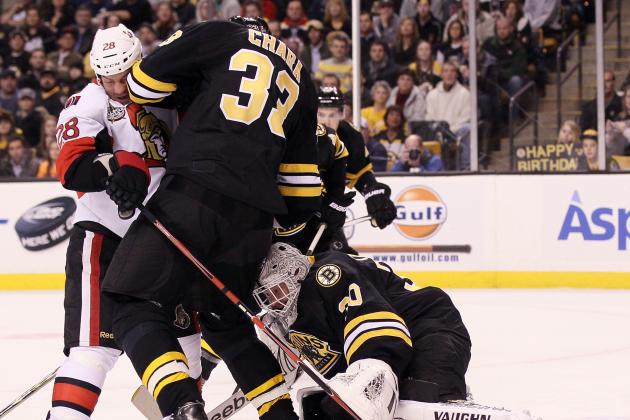 Elsa/Getty Images

Despite some short spans of bad games, Tim Thomas has had yet another dynamite season.
He's still a dominating presence in between the pipes, proving to the NHL yet again that he's the real deal.
The Bruins have an outstanding backup goaltender in Tuukka Rask, making Thomas' workload lighter, which certainly hasn't hurt his stats.
Boasting a .933 SV percentage, 2.15 GAA and four SO, Thomas could make another run at the Vezina if he improves in the second half.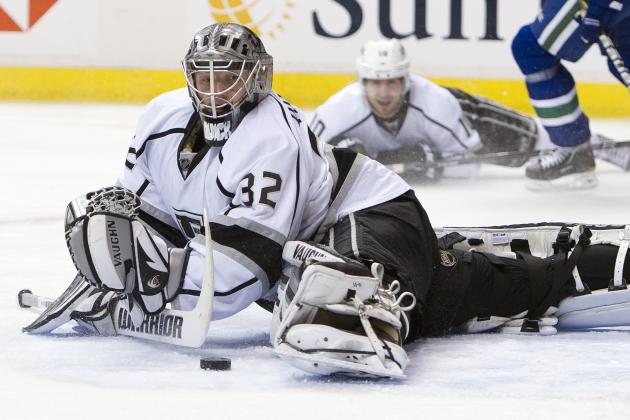 Rich Lam/Getty Images

Jonathan Quick put on quite the showing at the 2012 NHL All-Star Game.
Reaching further than that, Quick has had an amazing season with the Kings so far. He is definitely a great goalie, and he deserves some recognition.
If he can maintain or improve his statistics, which currently stand at a .934 SV percentage, 1.91 GAA and six SO, he certainly has a chance to bring home the Vezina.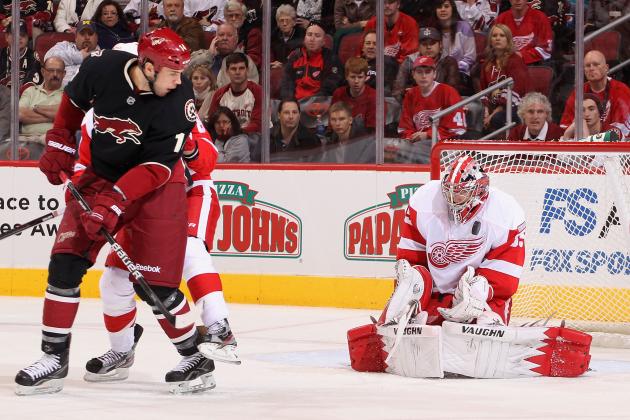 Christian Petersen/Getty Images

Jimmy Howard is currently the winningest goalie in the NHL. His superb play this year has helped the Red Wings to remain a dominating power in the Western Conference.
Currently tied with the Rangers for most points in the NHL, the Red Wings owe a nice portion of their success to the unfaltering play of Jimmy Howard.
His stats of a .924 SV percentage, 2.03 GAA and five SO are not the greatest in the league, but considering how many games he's played (44) and how many wins he's gotten (32), a Vezina trophy win shouldn't be overlooked for Jimmy Howard.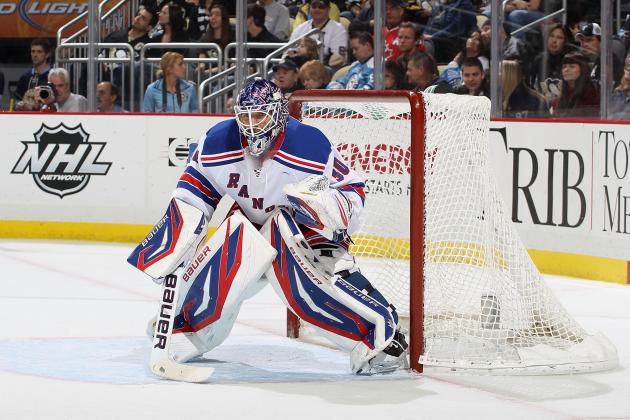 Christian Petersen/Getty Images

Henrik Lundqvist has had an outstanding season. He currently leads the NHL with six shutouts and has been nearly unbeatable in net.
The Rangers boast the lowest GA number of any team in the NHL at 100. A great part of this comes from the work of Henrik.
He's been confident in net all year, and the fact that Biron is healthy and playing extremely well allows Lundqvist adequate time to rest.
To date, Lundqvist is posting a .939 SV percentage and a 1.82 GAA. It's hard to deny how good these numbers look.
The ability to rest, coupled with his elite playing ability, makes him the front-runner for the Vezina trophy in my opinion.