The NHL's 15 Biggest Injury Fakers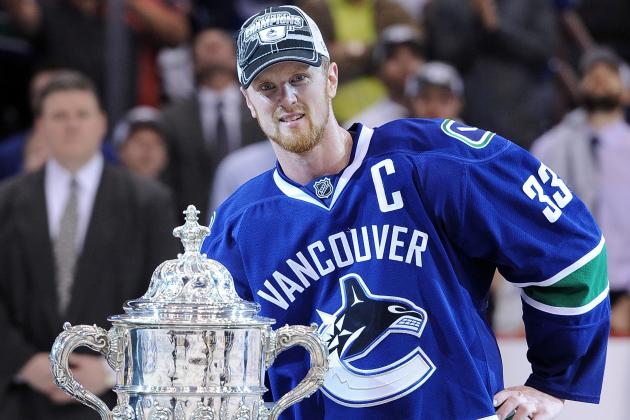 Harry How/Getty Images

The NHL does not hand out an award for the best fakers.
Grown men get paid millions of dollars to play one of the most difficult, strenuous and toughest sports in the world.
There is no place in hockey for players who pretend to be hurt in an effort to draw penalties.
If you get hit, get up and keep playing.
These players should be ashamed of their diving history and their attempts to draw calls by pretending to be on the receiving end of phantom penalties.
Begin Slideshow

»
Alex Kovalev and the Montreal Canadiens got just what they deserved here.
Kovalev is lightly slashed in the arm area. Instead of continuing to play, he wiggles his arm with hopes of drawing a penalty.
While being a baby, Kovalev bumped into a teammate and turned the puck over in overtime of a playoff game.
The goal put Kovalev's team down 3-1 in the series.
Look familiar?
Montreal's history of faking injuries in important segments of playoff games continued this past season.
Roman Hamrlik was the culprit as the Bruins took the lead in Game 7.
The Bruins faced two big dive-prone teams in last season's playoff run, but they were not innocent themselves.
The young, small, loud-mouthed Brad Marchand is an adamant trash talker (as long as linesmen are protecting him from the player he's talking to) and diver.
Remember Sean Avery?
He was a disgrace to hockey who used to get paid by the New York Rangers to be a joke of a player.
Avery is continuing his sideshow act in the AHL.
The worst dives are the ones where no contact even happens.
Dan Carcillo is not even close to being hit with the stick here. He would do something similar in the next round against the Boston Bruins.
All 6' 4" and 235 pounds of Joe Thornton were brought down to the ice by this slash.
Thornton's laying on the ice here for 20 seconds was absolutely pathetic.
Note where the slash occurs, then look at a picture of the type of shin pads hockey players wear.
Players block slap shots with those pads. This did not hurt.
Dustin Brown led the NHL in penalties drawn from the 2006-07 season through the 2008-09 season, in large part thanks to dives like this.
Jordin Tootoo's long history of terrible dives led Ryan Getzlaf of the Anaheim Ducks to speak out.
The Ducks captain told the Orange County Register, "If they want to change the game and they want things to be better and they want more respect on the ice, get guys like that off the ice then."
On multiple occasions, Mike Ribeiro has embarrassingly faked an injury.
It's one thing to dive, but you enter a whole new level with stuff like this.
This video shows a textbook injury fake from Alex Burrows, an experienced diver.
Note how Burrows was fine once he knew a five-minute major was drawn.
The Canucks' reputation of faking was so bad, even teammate Kevin Bieksa called them out for it.
When an entire slide show can be dedicated to exposing a player's embarrassing actions, that player has a problem.
Sure, the NHL's top points-per-game getter has had it rough over the past two seasons. He's suffered from concussions, and his career may even be in jeopardy.
Sidney Crosby's career highlights and accomplishments have put him in a position where he is essentially the face of the league.
With that notoriety comes the responsibility to correctly represent the sport; Pittsburgh's captain should not be embarrassing the sport with actions like this.
B/R Featured Columnist Jason Sapunka is available on Twitter for NHL info.