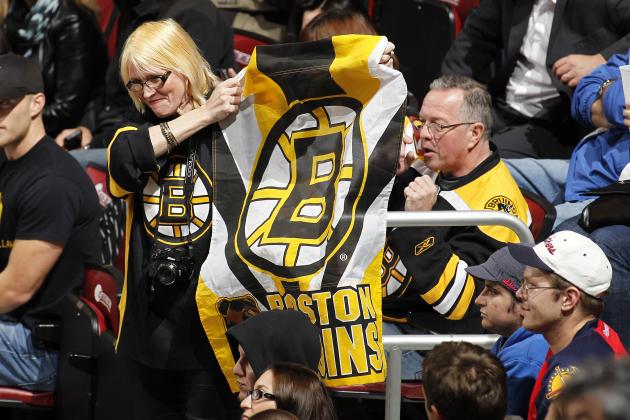 Joel Auerbach/Getty Images

Hockey is a tough game.
That toughness extends into the stands at times, as some fanbases have developed a reputation for being quite rabid.
For the sake of this article, a tough fanbase will be defined as one that travels well, is tough on their players or makes their arena a tough place to play.
Let's take a look at hockey's toughest fans.
Begin Slideshow

»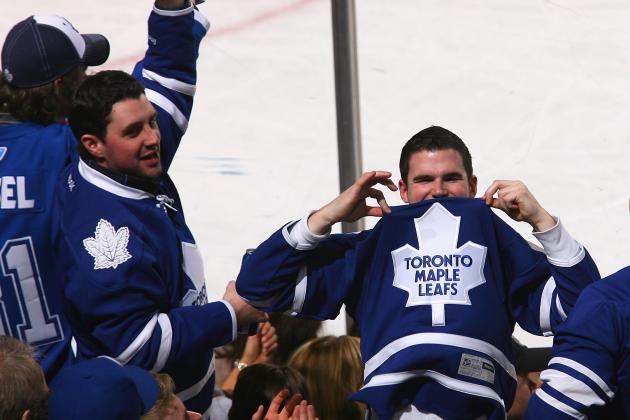 Rick Stewart/Getty Images

Toronto has some of the most loyal hockey fans in the world. Unfortunately, since ticket prices are outrageous, suits litter the arena making it relatively quiet.
However, no fanbase travels like Leafs fans do.
Justin K. Aller/Getty Images

Sidney Crosby has brought hockey back in Pittsburgh.
Now, the Penguins are near the top of the league in attendance each and every year, and the Consol Energy Center has become a raucous place to play a hockey game. Just ask Jaromir Jagr.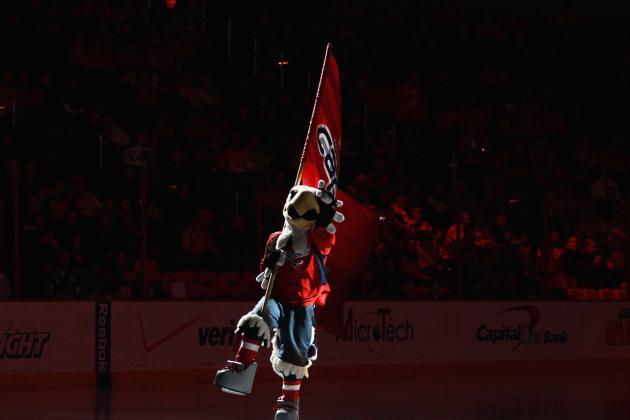 Bruce Bennett/Getty Images

The Washington Capitals have another fanbase that is what it is, due to one player: Alexander Ovechkin. He has brought hockey fever back to the nation's capital.
Anyone who has witnessed Caps fans rock the red knows that this fanbase can bring it.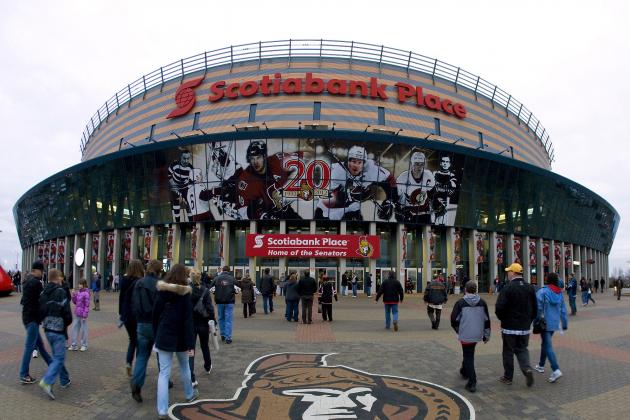 Phillip MacCallum/Getty Images

The Ottawa Senators have an underrated fanbase. They voted in masses for their top players to get a chance to play in the All-Star Game, and they will get a chance to showcase their beautiful city this weekend. When the Sens are playing well, Ottawa is a tough place to play.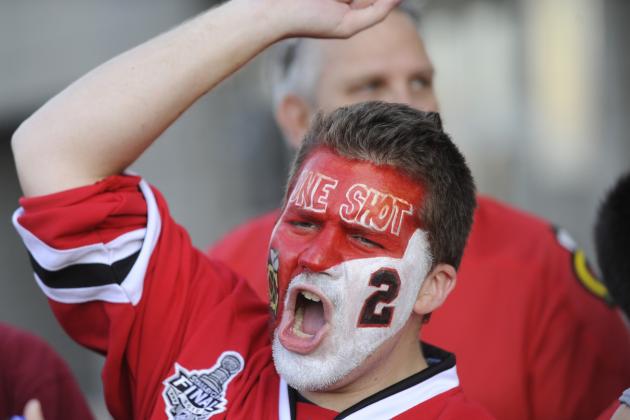 David Banks/Getty Images

The Chicago Blackhawks have been leading the league in attendance over the last two seasons. So, why aren't they higher on this list?
Well, part of it has to do with the fact that they emerged as a huge fanbase immediately following a Stanley Cup victory. And it's not too difficult to fill an arena with such a massive population such as Chicago has.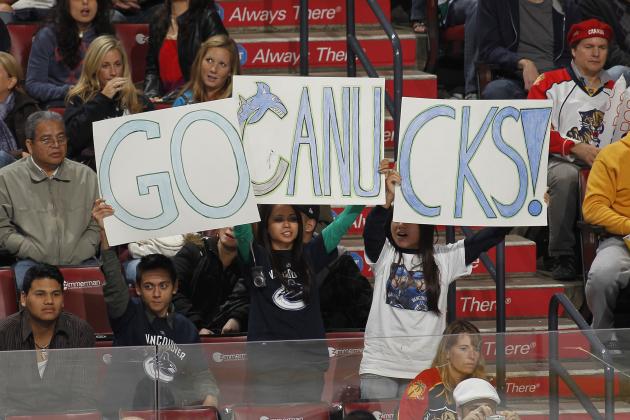 Joel Auerbach/Getty Images

The Vancouver Canucks are certainly rabid. I'm not sure that exactly makes them tough, but they are passionate enough to tear their city to shreds after a Stanley Cup loss. Imagine what they would do if they actually won the Cup.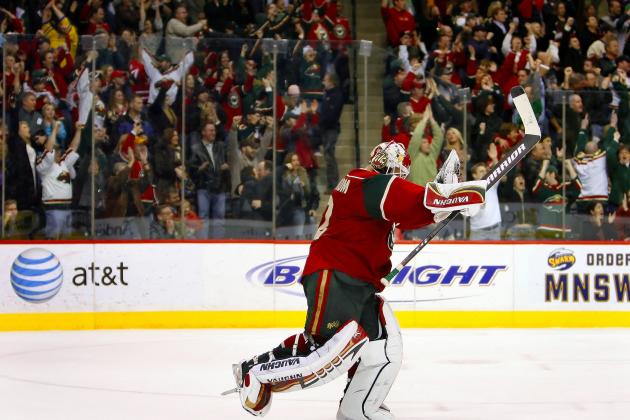 Scott A. Schneider/Getty Images

Minnesotans love their hockey. The problem is, the Wild rarely give them anything to cheer for. Despite that, they are still always packing the arena.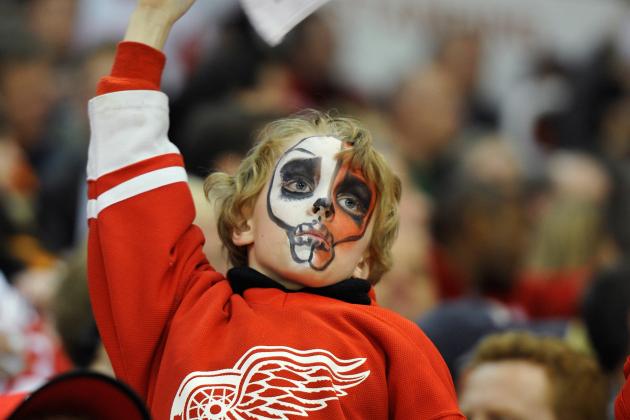 Jamie Sabau/Getty Images

The Detroit Red Wings travel well. To some, that makes them an annoying fanbase. To me, that makes them an incredibly impressive and tough group of hockey fans. There is a reason not many teams manage to beat the Red Wings at Joe Louis Arena. They have a great bunch of fans.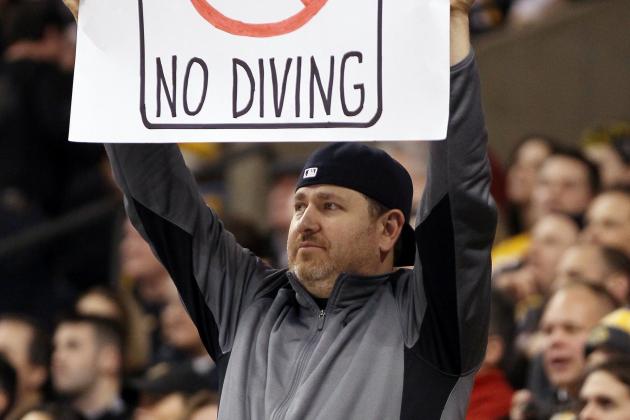 Elsa/Getty Images

The Bruins fans will be angry with me that they are not at the top of this list, but I want them to sustain their rabidness before handing over the top spot.
Any visiting fan who heads to a game at the T.D. Garden does not leave happy. Curse words, beverages and insults are thrown at them continuously. I guess it's just the Boston way. Friendliness is rare, and most everyone is looking for a fight.
It's a fun time.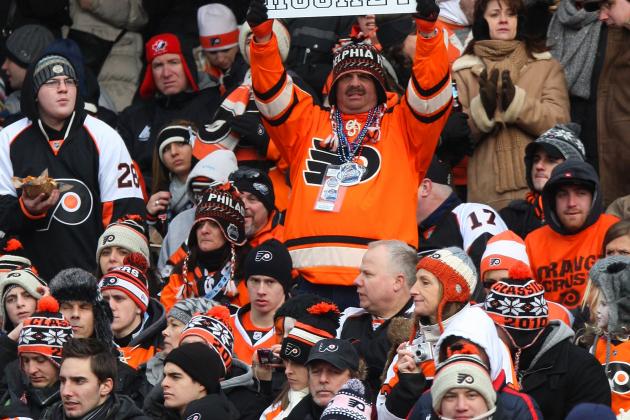 Bruce Bennett/Getty Images

Philadelphia may be the only place more hostile than Boston. Flyers fans are particularly hard on their own players and seem to have no mercy on anyone.
Philadelphia sports fans are widely accepted as one of the rudest, toughest and angriest fanbases out there.
What's not to love?