The 5 Most Complete Players in the NHL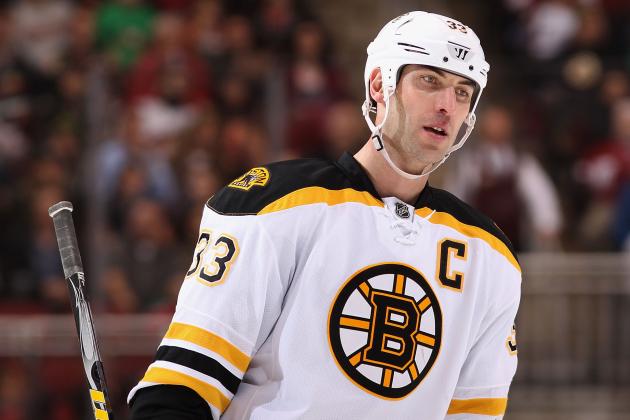 Christian Petersen/Getty Images

In an NHL where specialists reign supreme (offensive specialists, defensive specialists, power play specialists, penalty kill specialists, fighting specialists), there are only a handful of players who play and excel at all areas of the game.
The criteria I used to determine the completeness of a player was a combination of offensive ability, defensive ability, effectiveness on both the power play and penalty kill, as well as a propensity to play physical and a willingness to enforce when necessary.
Players like Jonathan Toews, Pavel Datsyuk and Patrice Bergeron, although known as some of the best two-way forwards in the league, lack that grit and physical aptitude to be considered eligible for this list.
Likewise, players like Jarome Iginla, Milan Lucic and Scott Hartnell, although skilled and physical, are not utilized for their defensive play and rarely, if ever, receive time on the penalty kill. Therefore, these players are also not eligible.
The players on this list are the definition of old-time hockey. The Hanson brothers should be proud.
Here's the list.
Begin Slideshow

»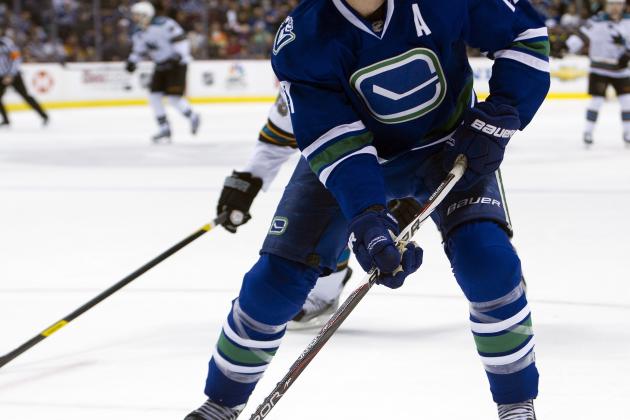 Rich Lam/Getty Images

2011-12 Statistics: 42GP 12G 19A 31PTS +9 14PPP 1SHP 34PIM 61Hits 0Fights 2:17SHTOI/G 3:47PPTOI/G 20:05TOI/G
As last year's recipient of the Selke Trophy, there is no doubt that Ryan Kesler has become a top-tier two-way forward in the NHL. But as his defensive ability has evolved, the tenacity and grit he played with that made him a fan favorite in Vancouver has regressed.
After getting involved in 20 fights in his first five seasons in the league, Kesler never fought at all last regular season, and it has been the same story this season as well.
There is nothing wrong with adding a little bit more finesse to your game, but I miss the old Kesler who would drop his gloves with anybody.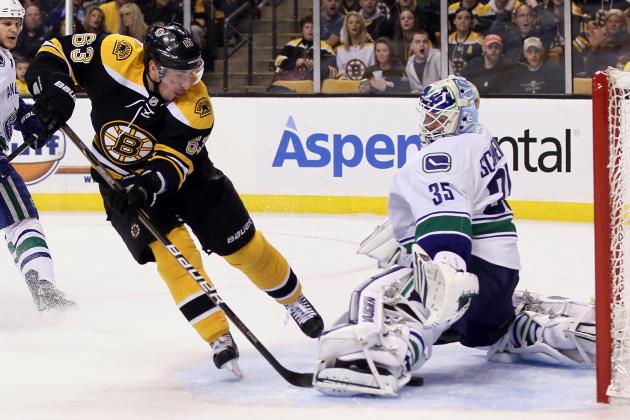 Elsa/Getty Images

2011-12 Statistics: 37GP 16G 16A 32PTS +27 3PPP 1SHP 75PIM 43Hits 2Fights 1:32SHTOI/G 2:27PPTOI/G 16:58 TOI/G
He is a pest, an agitator and just a generally disliked player outside of Boston, but there is no denying his ability to play and excel at all roles on the ice, which makes him one of the most multidimensional players in the entire NHL.
Marchand makes his presence known to the opposition in many ways. Whether it's scoring a goal, blocking a shot, dishing out a check or engaging in a fight, he does it all.
His exceptional performance this year is key to Boston's success.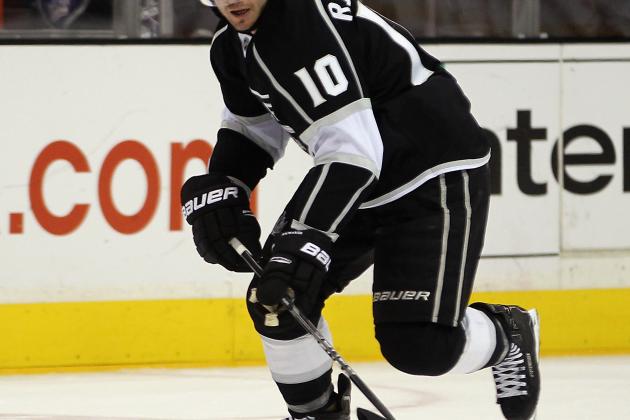 Bruce Bennett/Getty Images

2011-12 Statistics: 39GP 14G 12A 26PTS +3 8PPP 2SHP 50PIM 58Hits 2Fights 2:12SHTOI/G 3:37PPTOI/G 19:15TOI/G
As one of the most defensively sound power forwards of the post-lockout era, Mike Richards has finished in the top 10 in Selke Trophy voting three times in his career, once losing to Pavel Datsyuk by only three votes.
A huge part of what makes him such a defensive threat is his tremendous penalty killing ability, as he holds the record for the most 5-on-3 shorthanded goals scored in NHL history (3).
His dominance in all areas of the game earned him an All-Star game appearance in 2008, the captaincy of the Philadelphia Flyers as a 23-year-old that same year and a spot on the Canadian Olympic team in 2009.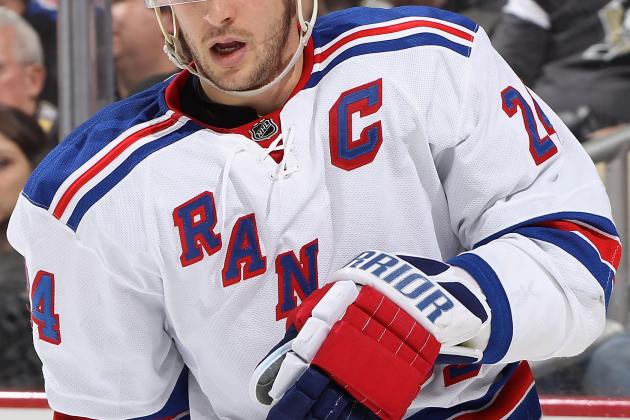 Christian Petersen/Getty Images

2011-12 Statistics: 44GP 15G 17A 32PTS +5 8PPP 2SHP 51PIM 161Hits 1Fight 1:46SHTOI/G 3:32PPTOI/G 20:56TOI/G
The Rangers captain dedicates himself fully to his chosen profession.
Callahan never does anything half-assed, as his work ethic is phenomenal. He is a warrior and the heart of the organization.
What he accomplishes in 20 minutes of ice time is more than some players accomplish in their entire careers.
He is a player that every team would love to have.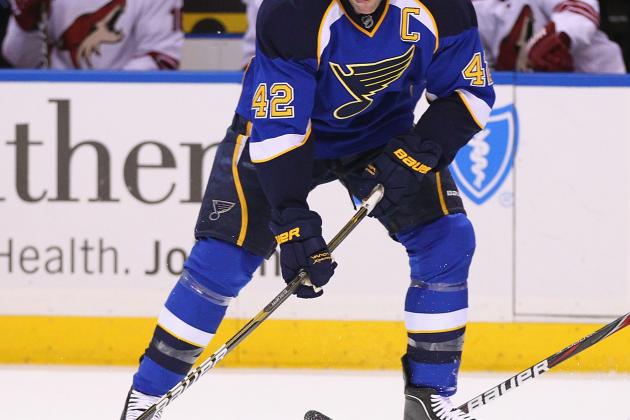 Dilip Vishwanat/Getty Images

2011-12 Statistics: 45GP 14G 18A 32PTS +12 9PPP 2SHP 63PIM 131Hits 2Fights 1:38SHTOI/G 2:28PPTOI/G 19:38TOI/G
Backes is relied upon for nearly every on-ice (and off-ice) situation for the Blues, and considering how successful the team has been under his wing, it's safe to say he's doing a pretty decent job.
The diversity of his game is incredible, as he surpassed every forward in the NHL for the completeness title.
He is a combination of everything you want to see in a player.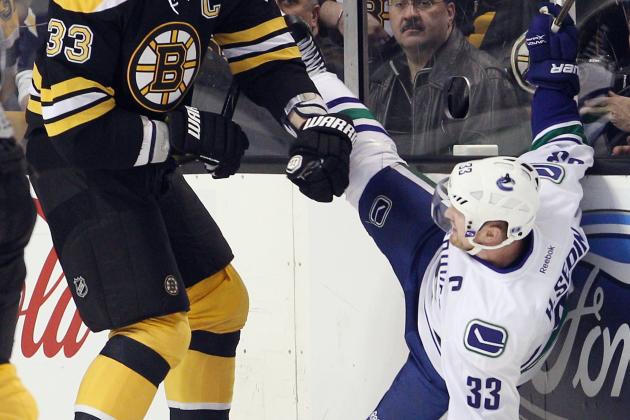 Elsa/Getty Images

2011-12 Statistics: 41GP 7G 20A 27PTS +25 12PPP 1SHP 51PIM 81Hits 3Fights 3:14SHTOI/G 3:05PPTOI/G 24:36TOI/G
Chara is the definition of a complete player.
Look at his above stats, understand his accomplishments (Stanley Cup, Norris Trophy, five-time All-Star) and realize that he is the captain of the best team in the NHL, and that should leave little doubt in your mind as to why he is No. 1.
Also, the fact that there is not one weak aspect of his game should completely solidify his position.