NHL Free Agency: 10 Biggest Free Agent Mistakes Made Last Summer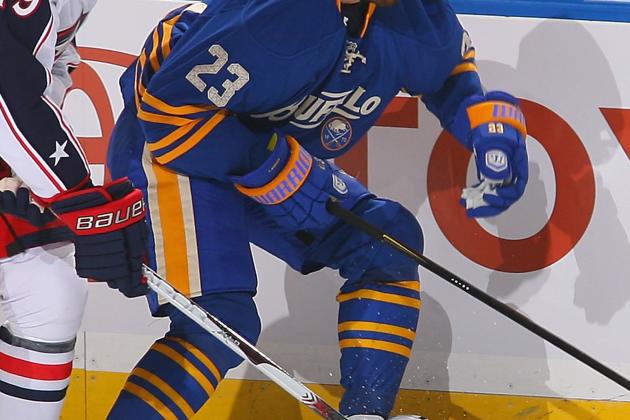 Rick Stewart/Getty Images

Now halfway through the 2011-'12 NHL season, teams have a general idea of where they stand.
Reflecting on what the offseason's roster moves have brought is almost inevitable. Certain players have come through better than expected (see, Kris Versteeg of the Florida Panthers), while others have not exactly brought what their clubs desired.
There are many signings teams regret due to the lack of productivity from those players.
Begin Slideshow

»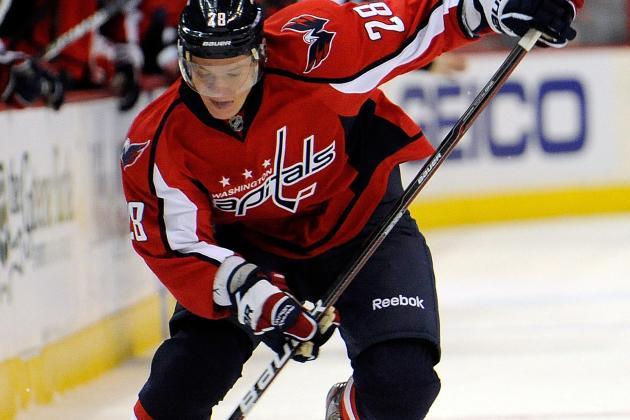 Patrick McDermott/Getty Images

This one could be higher on the list, but last summer paying $6.7 million over one season for a player who can score 80-plus points was not a terrible idea.
However, Semin is not earning his money; he is on pace for just 48 points.
Additionally, the Capitals are unlikely to be able to re-sign him next summer.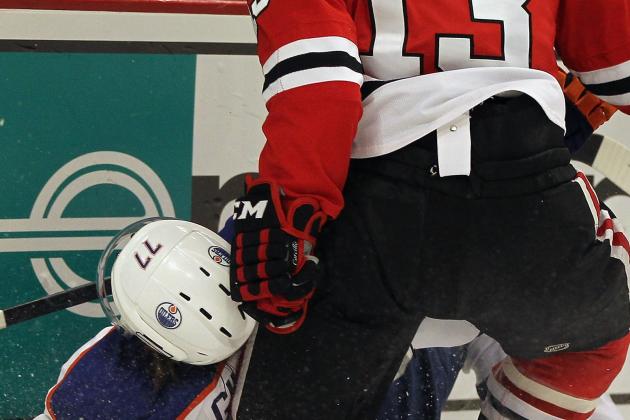 Jonathan Daniel/Getty Images

The Chicago Blackhawks addressed a serious lack of team toughness last offseason by signing a group of gritty players.
The team added Sean O'Donnell and Steve Montador in addition to the controversial figure that is Dan Carcillo.
At his best, Carcillo is a premier middleweight fighter who can forecheck effectively. He can even bring a bit of intimidation to the ice when an opposing team lacks an effective stabilizer for the aggressive forward.
At his worst, Carcillo is a penalty-taking nuisance who is a liability on the ice and lacks any excitement in the one area he should be able to excel.
This year Carcillo was ineffective at his role. He took 2.3 penalties per 60 minutes while only goading the opposition into 1.2 penalties.
Carcillo's season is over early due to knee surgery.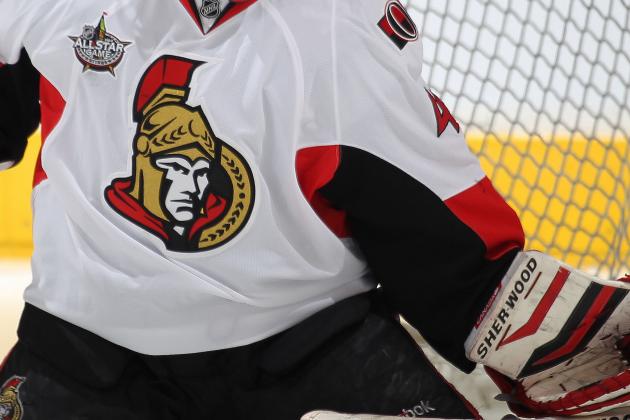 Claus Andersen/Getty Images

Craig Anderson picked an excellent time to go on a hot streak.
During the month of March 2011, Anderson posted a .936 save percentage and a 2.19 goals-against average over 11 games.
Having played just one season as a starter before 2010-'11, it appeared as though the 30-year-old Anderson might be reliable.
Anderson has done well during the Senators' recent hot streak, but he needs to do more than go on hot streaks to make his four-year contract worth the commitment.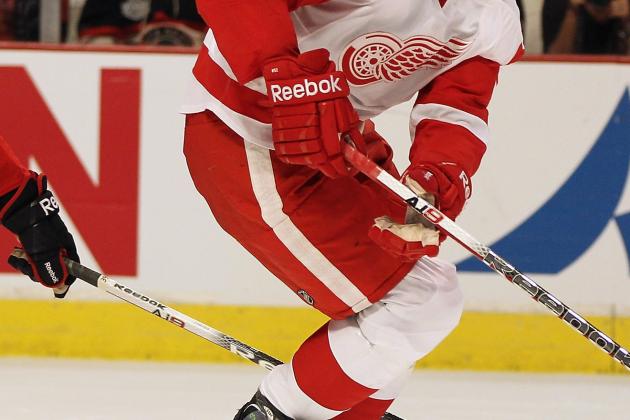 Jonathan Daniel/Getty Images

With Brian Rafalski and Ruslan Salei leaving the Red Wings this past offseason, Detroit tried to maintain defensive depth by re-signing the young Jonathan Ericsson.
Unfortunately, Ericsson isn't exactly a shining star on the Red Wings' blue line. He has an atrocious turnover ratio, with 21 giveaways to just eight takeaways.
Additionally, he's taken a team-leading 18 penalties this season.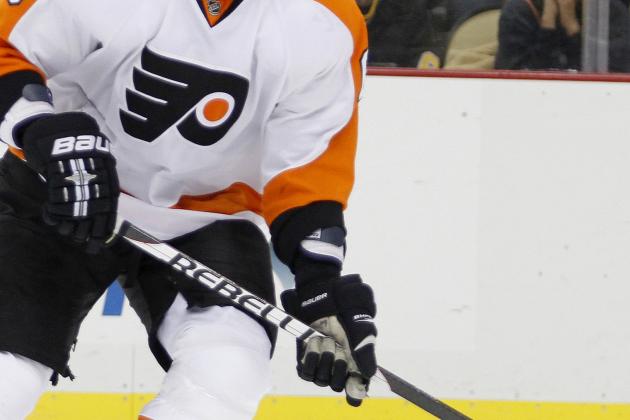 Justin K. Aller/Getty Images

With the Flyers losing sixth defenseman Sean O'Donnell to the Chicago Blackhawks, Andreas Lilja was picked up as a replacement for the spot.
Lilja is the only weak spot on the Flyers' loaded defense consisting of Kimmo Timonen, Andrej Meszaros, Braydon Coburn and Matt Carle. Even rookie Marc-Andre Bourdon is earning more playing time.
Lilja has turned the puck over 13 times with just four takeaways.
The Flyers are better off using rookie Erik Gustafsson over Lilja.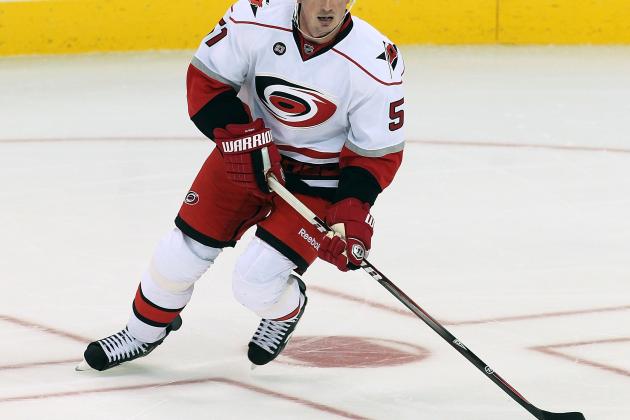 Marianne Helm/Getty Images

Tomas Kaberle was such a disaster in Carolina that he was traded less than halfway into the season.
He totaled nine points over 29 games with the Hurricanes and was a minus-12.
He already has nine points in just 16 games with the Montreal Canadiens. Kaberle and Carolina were not meant to be together.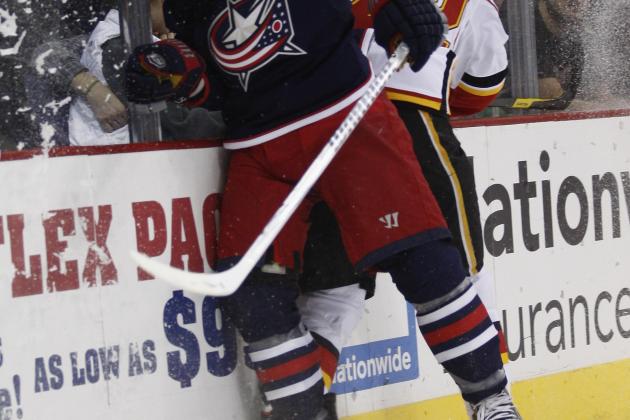 John Grieshop/Getty Images

James Wisniewski himself may not be a terrible acquisition; he is a good, point-producing defenseman who was on pace for more than 40 assists before his recent ankle injury.
However, the six-year, $33 million contract with no-movement clauses leaves Columbus little maneuverability should they decide they want to go in a different direction.
If the Blue Jackets ever realize they need to rebuild in order to win and not put the weight of the franchise on blockbuster acquisitions, Wisniewski could be an issue.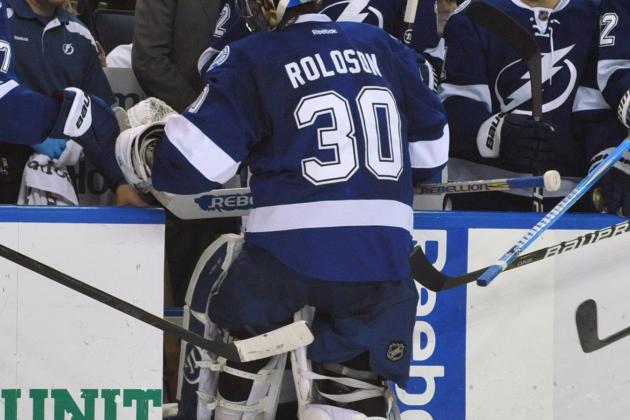 Al Messerschmidt/Getty Images

The Tampa Bay Lightning made it to the Eastern Conference finals last season, much to the thanks of Dwayne Roloson playing above expectations.
The Lightning, with a talented team including stars Steven Stamkos, Martin St. Louis and Vinny Lecavalier, are primed to be a playoff contender.
This team decided to rest their fate on the shoulders of the now 42-year-old Roloson, paying him $3 million this season with a $500k performance bonus.
Instead of putting the $3.5 million cap space towards someone who could help them win, Roloson takes that money as a lackluster backup to Mathieu Garon.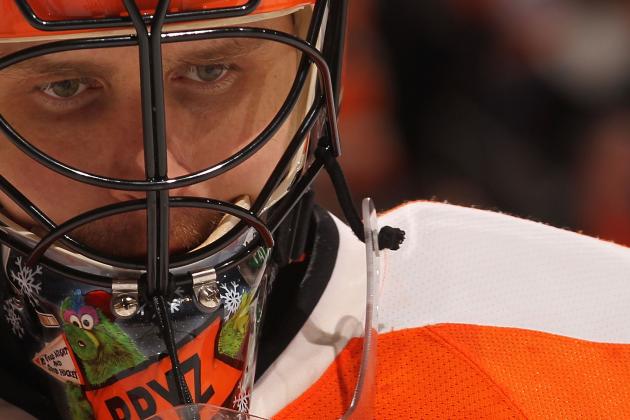 Nick Laham/Getty Images

Nine years.
That's how long it will take to pay Ilya Bryzgalov $51 million.
That's the commitment the Flyers made to a goalie who had never experienced the pressure of a major sports market, never mind a dedicated hockey city like Philadelphia.
Bryzgalov has been inconsistent and seemed out of it during games. He lacks confidence and is being outplayed by his backup Sergei Bobrovsky.
The microscope on "universe" is getting more rigid every game. Broad Street is already booing their expensive head case.
It's going to be a long nine years if Bryzgalov cannot find a way to turn his game around.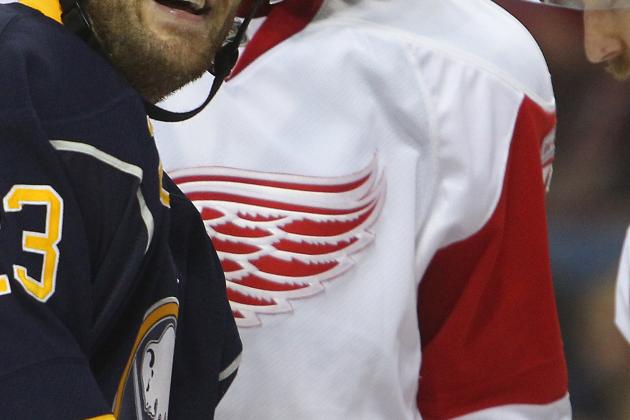 Tom Szczerbowski/Getty Images

This was just wrong right from the start.
How many players with a 30 career goals have been signed to $27 million contracts?
The reason Ville Leino was able to have a breakout performance with the Philadelphia Flyers was excellent linemates Danny Briere and Scott Hartnell.
Briere and Hartnell have already combined for more than 1,000 points in their careers thus far. Leino was the weak part of that line.
His inability to play any form of physical game, win puck battles and his negligence to shoot on excellent scoring opportunities were just some of the 28-year-old's weaknesses.
So, Buffalo went ahead and signed him for six years at a average salary of $4.5 million.
This season, Leino has 10 points in 34 games. His point-per-game pace was more than twice as high last season.
B/R Featured Columnist Jason Sapunka is available on Twitter.