Jeff Fisher to Rams: Miami Dolphins' Complaints Are Embarrassing
January 13, 2012

Andy Lyons/Getty Images
Jeff Fisher has agreed to become the next St. Louis Rams head coach, according to ESPN's Adam Schefter. The long-awaited decision has caused the Miami Dolphins, Fisher's other potential landing spot, to start complaining like a someone just robbed them.
Mike Freeman of CBS Sports tweeted the details: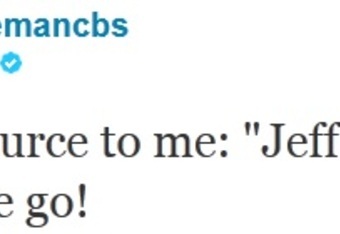 Is it surprising to hear the losing team start to air its grievances about the decision? Of course not, but you would figure by now teams would see that it's more of an embarrassment than anything else. Nobody from the outside is going to feel sorry for the organization.
By trying to drum up some type of controversy, it comes off sounding like sour grapes. Fisher decided St. Louis was a better option for him; it's time to move on in the coaching search instead of living in the past, which can't be changed now anyway.
Every comment about the Fisher decision, whether it's an actual public statement or a leak like in the case of Freeman's tweet, will just cause people to grow more tired of Miami's whining.
Nobody other than Fisher knows the exactly reason he chose the Rams. It could be the team's potential, family reasons or, like many people are speculating, cash considerations. But it really doesn't matter because he made is choice and the issue is effectively closed.
Another problem the Dolphins are causing themselves by complaining is alienating future coaching candidates. The team's comments about Fisher illustrate just how much they wanted him to coach their team, which makes everybody else feel like they aren't truly wanted.
That's why the Miami brass would have been better off just keeping their opinions behind closed doors. They would have still been able to get their frustrations out, but it wouldn't have gone public.
Now they will have to do some damage control before deciding who their second choice will be. It's really turning into a debacle the Dolphins probably wish they never got involved in since they are basically back to square one anyway.
It's time to close the book on Fisher and move on. The Dolphins have enough problems to address heading into next season when it comes to fixing their roster; they don't need this issue to follow them around for the entire offseason.
Speaking out isn't going to help their cause anyway.