2020 NBA MVP Odds: Giannis Favored over Stephen Curry, LeBron James, More
July 17, 2019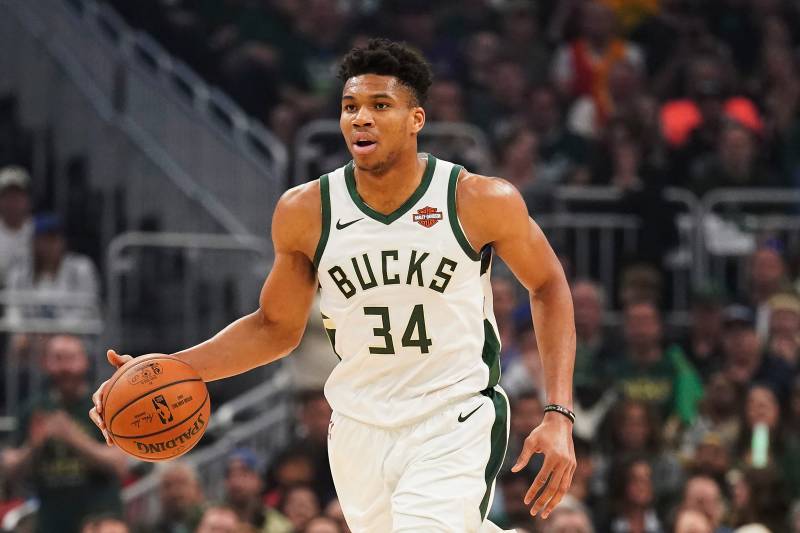 Morry Gash/Associated Press
If the odds are to be believed, the NBA MVP race next season will produce the same result as the just-concluded 2018-19 campaign. 
Per Caesars Palace, Giannis Antetokounmpo is a +300 favorite (bet $100 to win $300) to win the 2019-20 MVP award. Stephen Curry (+500) and James Harden (+600) round out the top three, followed by a trio of Los Angeles superstars at +700:
This list isn't far off from the group that started last season atop the MVP odds. LeBron James (+300) and Anthony Davis (+350) were the top two candidates, followed by Antetokounmpo (+400) and Harden (+500), per CBS Sports' Jack Maloney.
Antetokounmpo's position as the favorite makes perfect sense. The Greek Freak just won the MVP at age 24 and told ESPN's Ohm Youngmisuk he's only "at 60 percent of my potential."
The Milwaukee Bucks seem likely to be one of the top two teams in the Eastern Conference again. If Antetokounmpo can unlock even 10 percent of that remaining potential, it will be hard to argue anyone is better than him. 
Anthony Davis and LeBron James could be in a difficult spot as teammates. Both players are immensely talented, but if their stats end up similar, voters might end up splitting the vote because of how difficult it could be to separate one from the other. 

Kawhi Leonard seems like an odd choice to be in the top six. The reigning NBA Finals MVP is a great player and figures to be the biggest star on a Los Angeles Clippers team that has high expectations.
But if Leonard continues to be on a strict load-management plan like he was last season, can voters justify naming him MVP if he sits out 22 games again? The last NBA MVP winner who missed at least 20 games in a season was Bill Walton in 1977-78, per Basketball Reference. 
Curry is the most interesting name on the list simply because he plays for the worst team, at least on paper. It's unusual to enter a season in which the Golden State Warriors aren't overwhelming favorites, but the loss of Kevin Durant and Andre Iguodala and Klay Thompson's extended absence recovering from a torn ACL have the team in an uncertain position. 
The Warriors will likely need Curry to play like the superstar who won back-to-back MVP awards in 2014-15 and 2015-16 to compete for one of the top seeds in the Western Conference playoffs.