Celtics News: Gordon Hayward Open to Bench Role Amid Early-Season Struggles
November 14, 2018
Christian Petersen/Getty Images
Boston Celtics small forward Gordon Hayward said Tuesday he's willing to come off the bench after struggling during the early stages of the 2018-19 NBA season in his return from a severe leg injury.
Gary Washburn of the Boston Globe provided comments from Hayward, who's shooting just 39.6 percent from the field and 31.9 percent on three-point attempts through 12 appearances (all starts).
"For me, I'm happy to be on the court, No. 1, more than anything and, No. 2, whatever I can do to help us win," he said. "I said it before the season, it's whatever to me. We have to figure something out because for whatever reason we're not playing our best basketball right now."
Hayward averaged 21.9 points, 5.4 rebounds and 3.5 assists while connecting on 47.1 percent of his shots during his final season with the Utah Jazz in 2016-17. He left to sign a four-year, $127.8 million contract with the Celtics in July 2017.
The 28-year-old Indianapolis native suffered the season-ending leg injury just five minutes into his debut campaign with Boston, however, and he hasn't returned to form yet.
He's averaging 9.9 points, 5.5 rebounds and 2.8 assists for the 7-6 Celtics.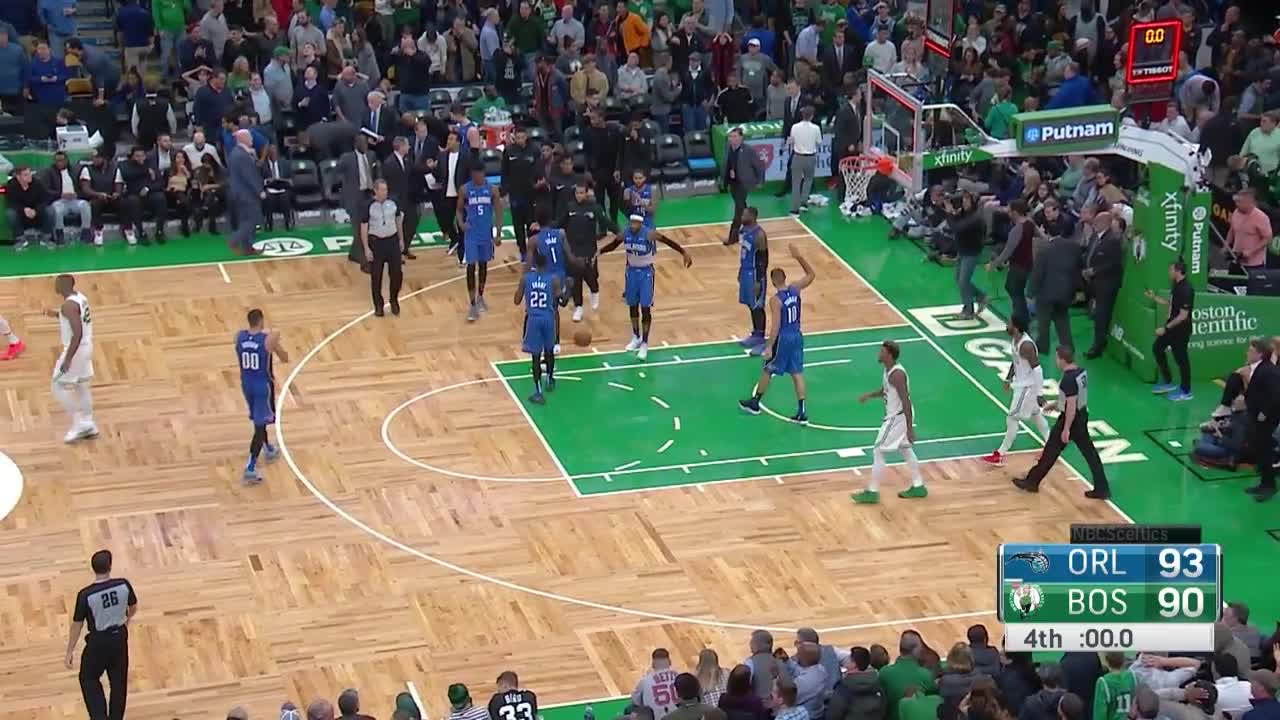 McCollum and the Blazers Snapped Postseason Losing Streak for "Jennifer"

Stars Invest in Plant-Based Food as Vegetarianism Sweeps NBA

The NBA Got Some Wild Techs This Season

Jarrett Allen Is One of the NBA's Hottest Rim Protectors

Wade's Jersey Swaps Created Epic Moments This Season

Westbrook Makes History While Honoring Nipsey Hussle

Devin Booker Makes History with Scoring Tear

29 Years Ago, Jordan Dropped Career-High 69 Points

Bosh Is Getting His Jersey Raised to the Rafters in Miami

Steph Returns to Houston for 1st Time Since His Moon Landing Troll

Lou Williams Is Coming for a Repeat of Sixth Man of the Year

Pat Beverley Has the Clippers Stealing the LA Shine

LeBron Keeps Shredding NBA Record Books

Young's Hot Streak Is Heating Up the ROY Race with Luka

LeBron and 2 Chainz Form a Superteam to Release a New Album

Wade's #OneLastDance Dominated February

Warriors Fans Go Wild After Unforgettable Moments with Steph

Eight Years Ago, the Nuggets Traded Melo to the Knicks

Two Years Ago, the Kings Shipped Boogie to the Pelicans

ASG Will Be Competitive Again If the NBA Raises the Stakes
The Butler product admitted "sometimes it gets frustrating" when he can't perform up to his previous standards, but he's hopeful his success in practice will eventually translate to games, per Washburn.
"There's obviously a little bit of rust and sometimes you just go through those phases," he said. "You go through slumps. The shot feels good in practice and looks good, and for whatever reason in the game, they're in and out."
Celtics head coach Brad Stevens would have several different options if he wants Hayward to come off the bench. He could insert Marcus Morris into the starting lineup for more size or go with Marcus Smart or Terry Rozier if he wants a more guard-oriented offense, depending likely on the opponent.
Regardless, Boston needs the 6'8", 225-pounder to get back on track if the team is going to seriously contend for an NBA championship.
Perhaps coming off the bench could help provide the spark both Hayward and the Celtics need.