This Is How Rockets Could Actually Trade Four 1st-Round Picks for Jimmy Butler
October 26, 2018
Jim Mone/Associated Press
The Houston Rockets are reportedly making a serious run at Minnesota Timberwolves guard/forward Jimmy Butler.
Per Adrian Wojnarowski of ESPN, the Rockets are offering four first-round picks for the four-time All-Star.
Naturally, Houston would also need to send out enough salary to match Butler's $20.4 million for the 2018-19 season. As a team over the NBA's $123.7 million luxury tax threshold, Houston would need to send out at least $16.3 million in salary for a legal deal.
While the Rockets can't get that done in a one-for-one trade, a package with Brandon Knight and Nene would suffice mathematically. Knight's salary cannot be packaged with Nene's in a trade until Halloween, since he was recently acquired by Houston from the Phoenix Suns, so any deal would likely need a week to go through. If the Wolves prefer Marquese Chriss, he'd also be an option to package with Knight. 
Houston could include Eric Gordon's $13.5 million salary, but it would certainly prefer to send out Knight, who is still recovering from a knee injury and not the caliber of player Gordon is. Nene is also sidelined until next month with a calf injury.
Tom Pennington/Getty Images
The Timberwolves wouldn't be acquiring either player for basketball reasons but as the price to land four firsts. Knight makes $15.6 million next season. Nene has a player option at $3.8 million.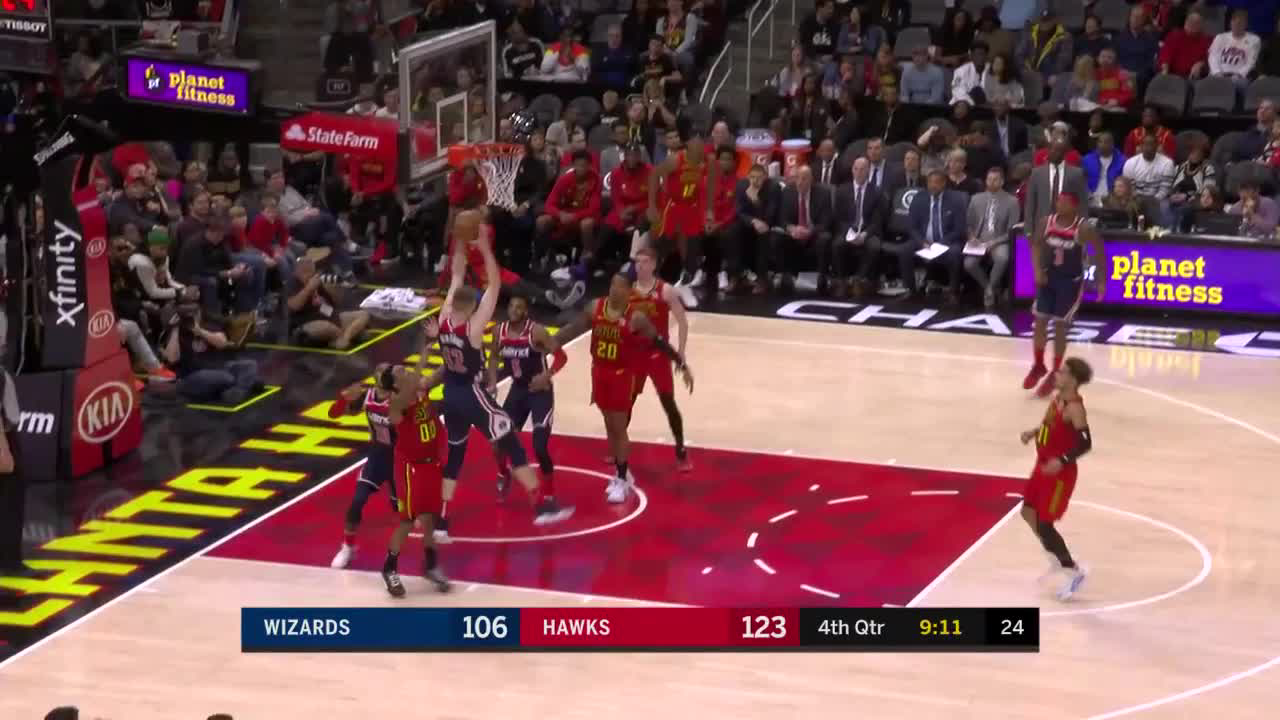 If the T-Wolves demand Gordon, the Rockets would have a tough decision on their hands, as Gordon is a valuable part of their rotation. But it wouldn't be shocking if Houston caved to finalize the deal, though Minnesota might get fewer draft assets in return. 
Currently, the Rockets only have their own first-round picks to offer. Because of the Stepien Rule, teams must have at least one first-round pick in every other future draft. The league also limits pick swapping to the next seven drafts.
As such, Houston can offer Minnesota its 2019, 2021, 2023 and 2025 first-rounders. Protections would be limited. For instance, a lottery-protected 2019 first wouldn't be able to convey in 2020 with the 2021 first sent out as well. The Rockets might be able to include language to convert picks to second-rounders.
With Chris Paul, James Harden and Butler, the Rockets' first-rounder for 2019 would probably be in the 27-to-30 range. If the trio can stay healthy and together, the 2021 first probably won't hold tremendous value, but Minnesota may be getting real value, theoretically, in the latter two picks as the Rockets' star age. Paul is already 33 years old. Harden and Butler are 29.
In acquiring Butler, Houston would attain his Bird rights and the ability to re-sign him over the summer to a five-year deal starting at roughly $32.7 million. If so, the team would have $109 million invested in their star trio, plus $16.4 million owed to Clint Capela and $14.1 million to Gordon. Suffice it say, they'd be locked in as a luxury-tax payer.
Tim Warner/Getty Images
If a deal did include Knight and Nene, the Wolves would be adding salary for 2019-20. Butler is technically under contract at $19.8 million but is a near-lock to opt out of his deal.
Butler's unhappiness with the Timberwolves stems from poor chemistry with young stars Karl-Anthony Towns and Andrew Wiggins, among other things, per Jon Krawczynski of The Athletic. Minnesota would likely drop out of playoff contention with a Houston deal, which may not fly with coach and president of basketball operations Tom Thibodeau. Equally, that may not matter to owner Glen Taylor, who may choose to push for a quick resolution to the Butler controversy.
Email Eric Pincus at eric.pincus@gmail.com and follow him on Twitter @EricPincus.