Storm Cruise to 89-76 Win over Mystics in Game 1 of 2018 WNBA Finals
September 8, 2018
Abbie Parr/Getty Images
The Seattle Storm had no problem asserting themselves in an 89-76 victory over the Washington Mystics in Game 1 of the WNBA Finals on Friday at KeyArena. 
Both teams were coming off grueling five-game semifinal series. The Storm got the benefit of playing at home after posting a league-best 26-8 record during the regular season. Their fans were rewarded with a stellar all-around night of basketball.
Seattle shot 54.1 percent from the field, including 5-of-12 from three-point range. Its defense was even better, limiting a Mystics team that averaged 84.5 points per game in the regular season to 76 points. 
The head-to-head matchup of WNBA MVPs went in favor of the 2018 winner. Breanna Stewart went for 20 points and dished out five assists. Elena Delle Donne, who won the award in 2015, had 10 points and a minus-25 plus-minus in the loss. 

Seattle's All-Around Style of Play Could Make for a Short Series
While both teams were statistically among the best on both sides of the ball during the regular season, in Game 1, the Storm showed how much better, deeper and faster than Washington they are.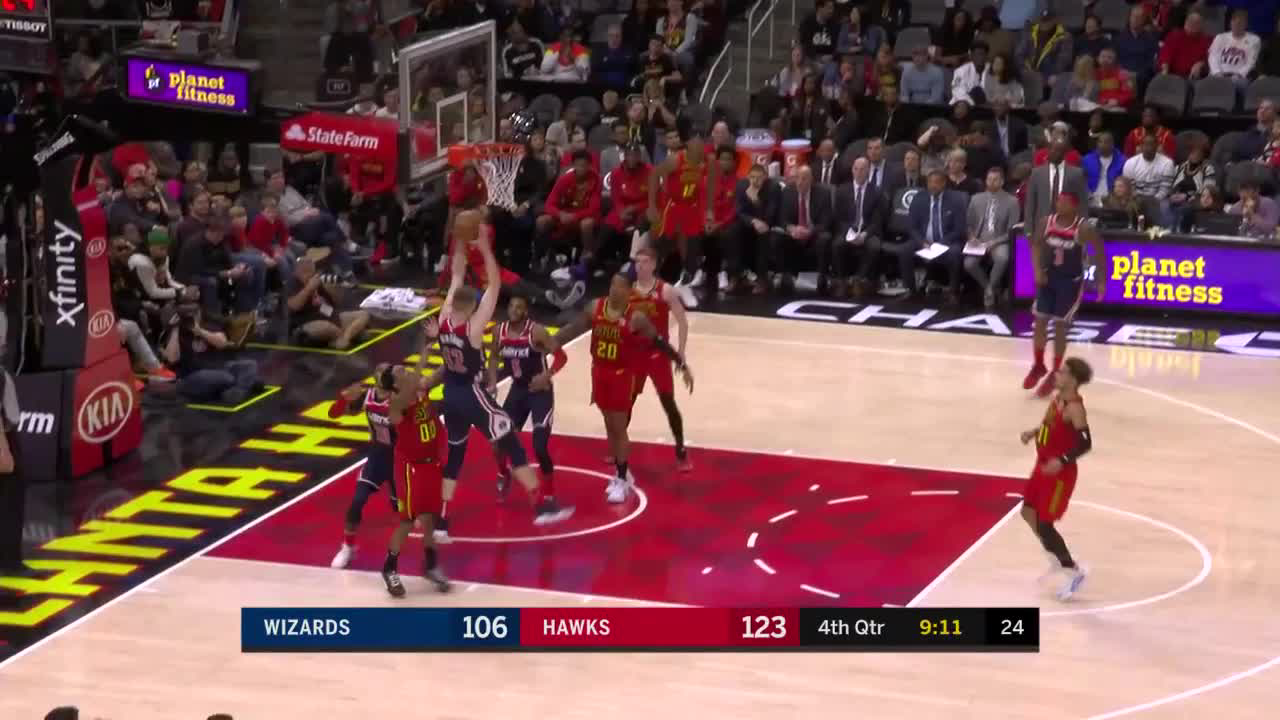 The Storm and Mystics ranked third and sixth in defensive rating in 2018. The Storm checked in at second in points scored per game (87.2), while the Mystics came in at No. 5. 
In the first half, Stewart and Delle Donne did a great job of defending each other:
While Delle Donne contained Stewart at times, Seattle was able to carry a 16-point lead into the break. Jewell Loyd played a big role in that early advantage with 10 points in the second quarter:
Seattle's ability to defend also created all sorts of problems for the Mystics. Washington made an average of 8.4 three-point field goals during the regular season but managed only three in Game 1. 
After the semifinals, it seemed unlikely either team would have fresh legs right out of the gate. Seattle wasted no time running up and down the court, leaving Washington in a state of panic and in need of a quick turnaround to make this a long series. 
Mystics Need Someone to Help Elena Delle Donne
Delle Donne had her version of a Willis Reed moment when she suffered what looked like a potentially serious knee injury in Game 2 of the semifinals against the Atlanta Dream. 
After being diagnosed with a bone bruise, Delle Donne had double-doubles in each of the last two games in the series. 
"We can't win a championship without her," Mystics guard Natasha Cloud told SB Nation's Matt Ellentuck after Delle Donne's knee injury. "We can't win a series without her."
It's certainly fair that a team would struggle without its best player, but it also brings up the bigger issue facing Washington, which The Ringer's Shea Serrano summed up in this tweet:
The Mystics need players around Delle Donne to help if they want to win the franchise's first title. Their offense was anemic because the five-time All-Star went 4-of-11 from the field. 
Ariel Atkins performed well in Game 1 with 23 points, but the other four starters combined for 26. Everyone on Washington's roster and head coach Mike Thibault will need to elevate their game to put pressure on Seattle.
Hughes Emerging as WNBA's Top Coach Behind Storm's Turnaround
Storm head coach Dan Hughes is front and center at one of the WNBA's best turnarounds. This was a franchise that finished under .500 in each of the previous four seasons and returned eight players from the squad that went 15-19 in 2017. 
Hughes, who went 15-53 in his final two campaigns with the San Antonio Stars, led Seattle to its second-best regular-season record in franchise history (26-8) and its third appearance in the WNBA Finals. 
The Storm led the league in three-pointers made (9.0) and attempted (24.0) per game, as well as in three-point percentage (37.6) during the regular season. 
There's still work for Hughes to do as his team tries to cap off its storybook 2018 season, but the early returns from Game 1 of the WNBA Finals are impressive. 
Stewart, who was already an All-Star and the WNBA Rookie of the Year in 2016, became an MVP under Hughes' leadership. Two more victories will secure the 63-year-old his first WNBA title.
What's Next?
The Mystics will attempt to get even in Game 2 of the series on Sunday at 3:30 p.m. ET.