The Iron Will That Made Lyon's Nabil Fekir One of Europe's Most Sought-After Men
May 16, 2018
Jean Catuffe/Getty Images
It was the sort of pass that Bacary Sagna plays 20 times in every game.
France were 13 minutes into a friendly against Portugal at Lisbon's Estadio Jose Alvalade in September 2015 when Sagna rolled the ball towards Nabil Fekir, who was stationed close to France's right-hand touchline, just short of the halfway line.
As he positioned himself to receive the ball, Fekir felt a sharp pain in his right knee. Grimacing, he collapsed to the ground and rolled onto his right side, clutching his knee. Sagna's pass trundled into his legs and trickled out of play for a throw-in.
The diagnosis was bleak: a ruptured anterior cruciate ligament and an expected absence of six months. Fekir, then aged 22, was making his first France start. He had scored his first senior hat-trick six days previously in Lyon's 4-0 win at Caen.
Fekir's breakthrough season, in 2014-15, was scintillating. Paired in Lyon's attack with fellow academy graduate Alexandre Lacazette, he scored 13 goals and supplied nine assists as Hubert Fournier's young side unexpectedly chased Paris Saint-Germain all the way to the finish line in the Ligue 1 title race.
Short, stocky and strong, with a neatly trimmed black beard and straggly black hair, Fekir possessed an extraordinarily deft first touch, a preternatural ability to wriggle away from defenders and a left foot from the gods. In front of goal, he was innovative and ice-cold, embarrassing a succession of goalkeepers with impeccably executed dinked finishes. He looked a natural footballer.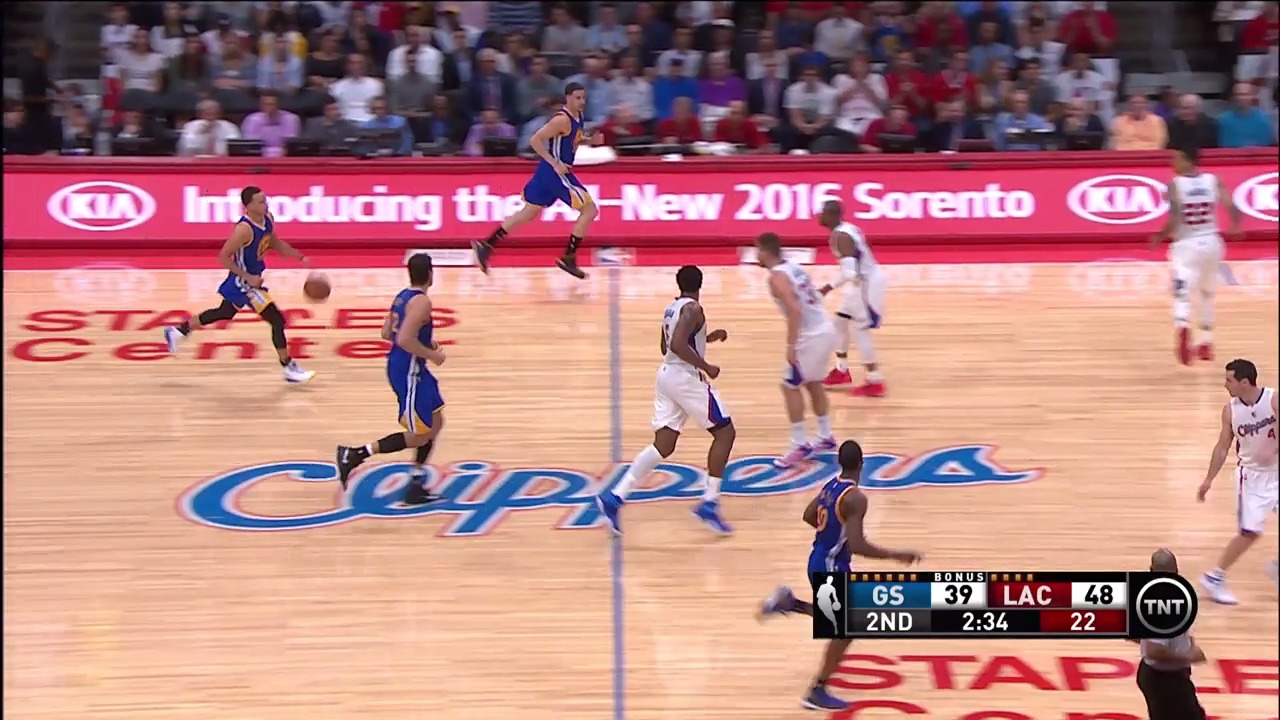 Jean-Michel Aulas, the Lyon president, likened him to Lionel Messi and the comparison did not feel clumsy. At the end of the season, Fekir was elected Ligue 1's Young Player of the Year.
FRED TANNEAU/Getty Images
The injury he sustained in Lisbon kept him out of action for seven months. He made five appearances at the tail-end of the 2015-16 season—four as a substitute—but appeared to have lost some of his trademark explosiveness. He was not selected by France coach Didier Deschamps for Euro 2016.
Fears about whether Fekir would succeed in recapturing his best form persisted the following season. He played regularly, but Bruno Genesio, Fournier's successor, often deployed him wide on the right in a 4-3-3 system, keeping him away from his preferred habitat in front of the opposition centre-backs. He had put on weight during his long convalescence and pundits worried he had become too bulky. He scored nine goals as Lyon finished fourth, missing out on a Champions League place.
Last summer, everything changed. Fekir reported for pre-season training looking fitter and leaner than ever, and when Maxime Gonalons left for Roma, he was appointed club captain. This season, he has been back to his dazzling best.
On the opening day, against Strasbourg, he scored twice. At Bordeaux, two weeks later, he lobbed goalkeeper Benoit Costil from the halfway line with his weaker right foot. He scored twice in a 3-2 win over champions Monaco, settling the game in the 95th minute by whipping a 25-yard free-kick into the bottom-left corner.
In the derby at Saint-Etienne he inspired Lyon to a 5-0 win, scoring twice and celebrating his second goal by provocatively brandishing his jersey—Messi-style—in front of the irate home fans, who responded by invading the pitch. In January he set Lyon up for a 2-1 victory over PSG by surprising Alphonse Areola with an audacious free-kick from almost 40 yards out on the right flank.
AFP Contributor/Getty Images
If Fekir spent much of the 2016-17 campaign playing out of position, this season he has played exactly where he has always wanted to, as the central playmaker with a host of attacking players (namely Mariano Diaz, Bertrand Traore and a revitalised Memphis Depay) at his command. All four are in double figures for Ligue 1 goals. Fekir has found the net 18 times in the league—his best-ever return—and has added six assists.
Last week, reports in France linked Fekir with a move to Liverpool. The stories have been dismissed by Aulas and Fekir's father, Mohamed, but while Champions League qualification could yet persuade him to stay at Lyon (who can secure a top-three finish by beating Nice on Saturday), Fekir is unlikely to want for suitors this summer.
---
Kemil Sebaa first met Fekir when they were four or five years old. They would later play alongside each other at local club AS Saint-Priest, but at an age when most children are still learning how to tie their shoelaces, Fekir was already a footballer.
"Nabil was one of the best players in the region," Sebaa tells Bleacher Report. "When we were little, he was the best dribbler and everyone was scared of playing against him. He was a little, strong, left-footed guy who dribbled past everyone.
"I remember when we were four or five, we played in a tournament called the Tournoi des Minguettes. He won against Marseille, against everyone. He slaughtered teams. When I played with him with the under-19s [at Saint-Priest], he was exactly the same player."
Fekir is the oldest of four brothers born to parents from Algeria who moved to France in the early 1990s. He grew up surrounded by other Algerian families in the Jacques Monod area of the suburb of Villeurbanne, which lies northeast of Lyon city centre.
Catherine Steenkeste/Getty Images
In his father's account of his childhood, Fekir—known as "Nabilon" to those close to him—began to acquire his exceptional technical abilities by dribbling a ball up and down the hallway of the family home.
"At home, I never let go of the ball," Fekir said (via So Foot). "I always had a little ball with me. With my brothers, we broke chandeliers, we broke vases. We broke everything in the house."
Not all of the damage caused by Fekir could be easily repaired. As he told Onze Mondial earlier this year, while kicking a ball around the house on a visit to Algeria, he upturned a pan of boiling oil. It left him with a large brown scar on the left side of his face.
A family member reveals that as a youngster Fekir greatly admired Hatem Ben Arfa, another skilful left-footed attacker from Lyon with north African roots.
After graduating from the hallway to kickabouts with his father on Lyon's sprawling Parc de la Tete d'Or, Fekir played for a succession of local junior clubs before being picked up by Olympique Lyonnais. For a boy who had only ever wanted to be a football player, it was a dream come true. But it was also a dream that would not last.
Two years later, when Fekir was 14, he was released. His progress had been hampered by the knee condition, Osgood–Schlatter disease, and Lyon's youth coaches had doubts about both his small size and physical robustness.
Swallowing his disappointment, he returned to one of his first clubs, FC Vaulx-en-Velin—where his father volunteered—and played at regional level for three years before moving to Saint-Priest, a modest club from Lyon's southeastern suburbs, in 2010.
Despite the club's amateur status, Saint-Priest's under-19 team played at national level, and it was there, in matches against the most talented young footballers from France's biggest clubs, that Fekir finally made the Ligue 1 scouts sit up and take notice.
---
Robert Mouangue, who coached Saint-Priest's under-19s, had followed Fekir's career from the beginning and says he was "very, very surprised" by Lyon's decision to let him go. He also felt Fekir had lost a degree of sharpness.
"He went to Vaulx-en-Velin, where I lost sight of him, and when he came into my team, I said to myself, 'There's work to be done,'" recalls Mouangue, who is now Saint-Priest's sporting director.
"Bit by bit, as the season progressed I saw him get stronger, and from December or January onwards, he started producing some crazy matches—completely dominating his direct opponent, if not humiliating them. I played him on the left wing and the poor full-backs who went up against him suffered a lot."
Sebaa played as a holding midfielder in Mouangue's team, giving him a front-row seat for Fekir's virtuoso displays. One incident stands out in his memory.
"We played Montpellier and beat them 3-0," Sebaa says. "They had a player called Bryan Dabo [who currently plays for Fiorentina]. He was goading us all during the game, pushing us at corners. 'I earn more money than your parents,' that sort of thing. Nabil got annoyed at one point. He got the ball with his back to goal in the middle of the pitch, completely humiliated Dabo with a nutmeg and hit a missile against the bar from about 35 or 40 yards."
Fekir played against Lyon's under-19s three times that season, impressing in each match, but it was only when Saint-Priest called Lyon, with whom they had a partnership, to warn them of an approach from Saint-Etienne that OL's recruiters took action.
JEFF PACHOUD/Getty Images
Nice, Nimes and Troyes also showed interest, and Saint-Etienne were prepared to offer Fekir a professional contract, but even though Lyon would only allow him to sign youth team forms, he felt he had unfinished business there. In the summer of 2011 he returned to Lyon for a trial alongside his Saint-Priest team-mate Amos Youga. Both players were taken on and in August 2013, Fekir became a first-team footballer.
"I've played at lots of clubs, with different players, at different levels," Fekir told OLTV in August. "I wouldn't change my journey for anything in the world."
---
Those who know Fekir describe him as shy, and he makes no secret of his lack of enthusiasm for speaking to the media. He did not own a mobile phone until he was 17 and was still living with his parents prior to getting married in December 2015. He now lives close by.
"On the pitch, he doesn't let people walk all over him," says Mouangue. "He gets kicked a lot and sometimes he kicks back. He has a lot of character on the pitch, but off it, you never heard the sound of his voice."
Though he keeps his voice low off the pitch, Fekir has made so much noise with Lyon this season that Deschamps felt compelled to include him in France's World Cup squad. Having returned to captain the club that rejected him as a 14-year-old and overcome a potentially career-limiting injury, the world is his for the taking.