Ezekiel Elliott Reportedly Accused of Domestic Violence
Matthew Emmons-USA TODAY Sports
Dallas Cowboys rookie running back Ezekiel Elliott has reportedly been accused of domestic violence by a woman who stated he was her "live-in boyfriend," according to TMZ Sports. 
The woman filed a police report with the Columbus Police Department on July 22, per TMZ, saying Elliott assaulted her while she was sitting in the driver's seat of a parked vehicle. Elliott has denied the allegations and has not been arrested. 
According to TMZ: "The officers who responded to the scene say the woman claims she had pain in her wrist and a red mark—but declined medical treatment."
Kate Hairopoulos of the Dallas Morning News later clarified on July 22 that two police reports were filed in the past week.
On Wednesday, TMZ reported that a city prosecutor has "launched a full investigation" into the allegations against Elliott.
"We are collecting as much evidence as possible," a representative for the Columbus City Attorney told TMZ. "Once the investigation is complete, our office will determine if there is sufficient evidence to establish probable cause. Basically, whether there is enough evidence to charge him or not."
On July 22, Bleacher Report's Jason Cole provided more detail on the situation and investigation: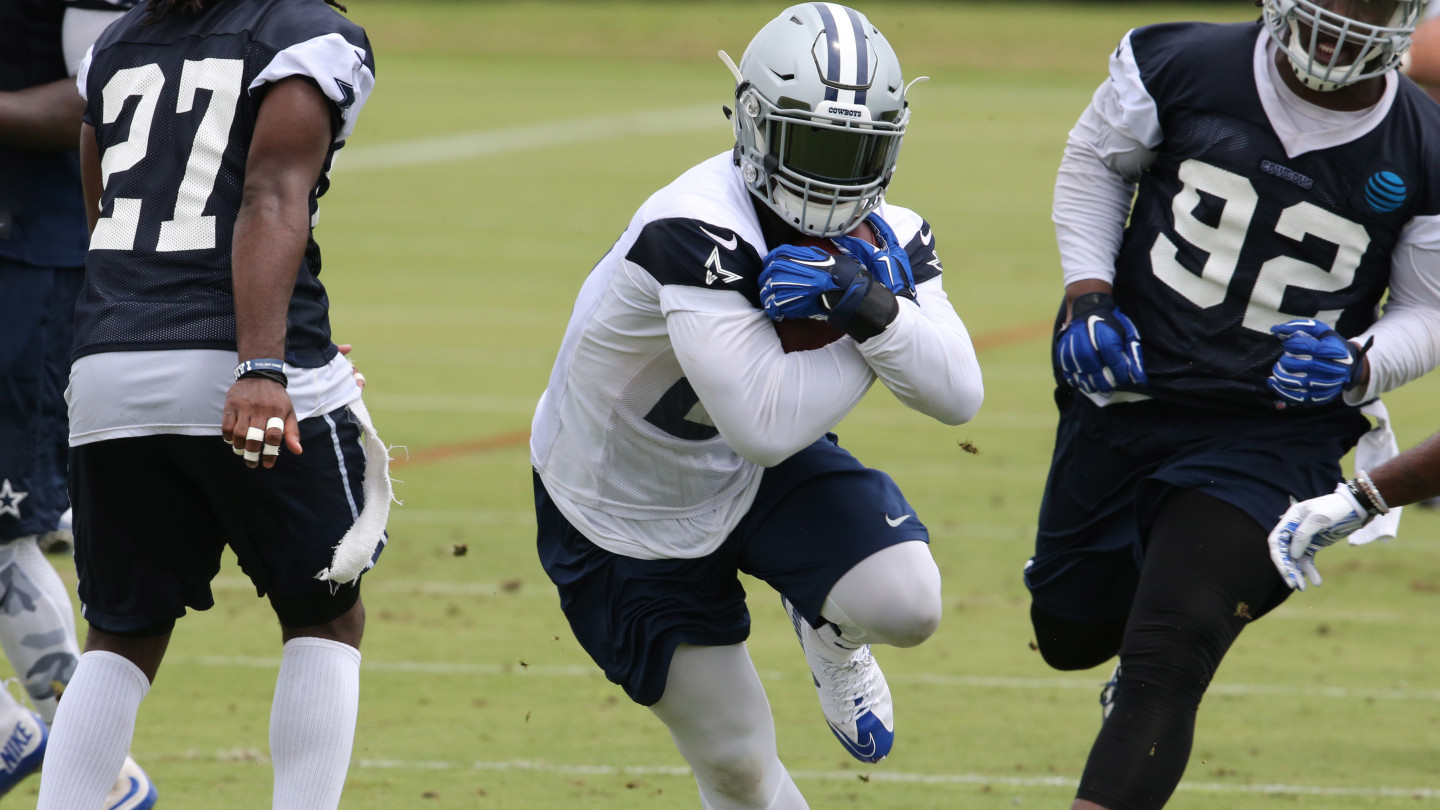 OBJ's Trade to Cleveland Has the Browns Hyped

Le'Veon's Power Move Pays Off After Signing Massive Deal with Jets

Friends to Foes, Ex-UGA Teammates Meet in Super Bowl

Cooks Gave a Super Gift to This Rams Employee

Mahomes Loves Ketchup as Much as Torching Defenses

Bears Hoping to Ride Club Dub to the Super Bowl

The Worst Fantasy Football Punishments for Last Place

NFL Players Bring Soccer Traditions to the NFL

JuJu Is a Man of the People

Bills Superfan 'Pancho Billa' Continues to Inspire

Happy 26th Birthday to OBJ 🎉

Mahomes Is 'Showtime' Off the Field Too

Thielen's Ride from Underdog to Record-Breaking WR

Shanahan and His Son Carter Are Hyped for Carter V

Browns Winning Off the Field with Community Service

Conner's Journey from Beating Cancer to Starting RB

Does Donovan McNabb Deserve Your 2019 Pro Football Hall of Fame Vote?

B/R Fantasy Expert Matt Camp Gives His Picks for Keep or Release After Week 2

Does Hines Ward Deserve Your 2019 Pro Football Hall of Fame Vote?

Shaquem Griffin Starting for Seahawks in Week 1
Elliott tweeted on July 22 after the allegations surfaced:
"I don't want to comment too much on that," Cowboys head coach Jason Garrett said on Tuesday, per Joe Trahan of WFAA-TV. "We believe we know all about Ezekiel Elliott and what he's all about as a person, and I think it would be premature to make any comment beyond that."
Clarence Hill Jr. of the Fort Worth Star-Telegram added that the team does not believe the allegations to be true.
Elliott's father, Stacy, provided a statement on his son's situation, per ESPN's Adam Schefter:
The reported allegations and Internet postings regarding our son are completely false. Ezekiel has done nothing wrong. The police have investigated this matter and eyewitnesses have verified the lack of any wrongdoing. The actual evidence in this matter clearly indicates what the real motivation was behind the police being called. We are confident that when the truth comes to light it will reveal the falsity of these claims. Ezekiel has been fully cooperative with the police and will continue to do so—along with cooperating with the NFL—moving forward.
Hill cited a source in adding, "Elliott broke off the relationship and [the] alleged victim said she would ruin him if he did." Mike Leslie of WFAA also tweeted, per a Cowboys source, that Elliott has saved text messages "on his phone proving his ex-girlfriend is trying to set him up."
The NFL will investigate the incident, per ProFootballTalk. 
According to TMZ, the police also reportedly spoke to four witnesses who all denied seeing any assault at the time, including a witness who was in the car at the time of the alleged incident. 
Elliott, 21, was the No. 4 overall pick by the Cowboys in the 2016 NFL draft out of Ohio State.