Is Smokeless Tobacco OK in MLB ?
September 2, 2009
Let me preface this article by saying that I do not nor have I ever used tobacco of any kind.
Much has been said about athletes—baseball players specifically—being role models for youngsters. The current villain (steroids) is being dealt with severely by MLB and rightly so.
While they are busy rounding up documents on every thug who has used the illegal substance, baseball players all around the league are using smokeless tobacco. I know, I know, they have used it since the sunrise of the game. That is not a viable excuse sir, and it will no longer do.
It seems like only a year or two ago (several years actually) that players and managers were smoking right in the dugouts.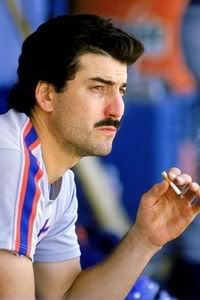 (Keith Hernandez)
When manager Earl Weaver of the Baltimore Orioles was in the dugout, he smoked like a teenager in a school rest room. When Don Stanhouse would be pitching, Weaver claims that he would go through an entire pack of cigarettes. Hence, Stenhouse's nickname from Weaver, "Full Pack."
When Joe DiMaggio, Mickey Mantle, Yogi Berra, Willie Mays, and Roger Maris were smoking as players, there was no public outcry like today, and very little in the way of factual evidence that tobacco was the "silent killer" it has turned out to be.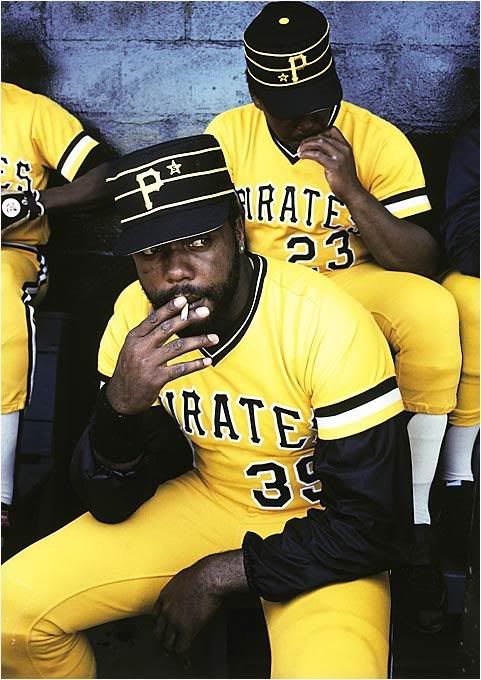 (Dave Parker & Grant Jackson)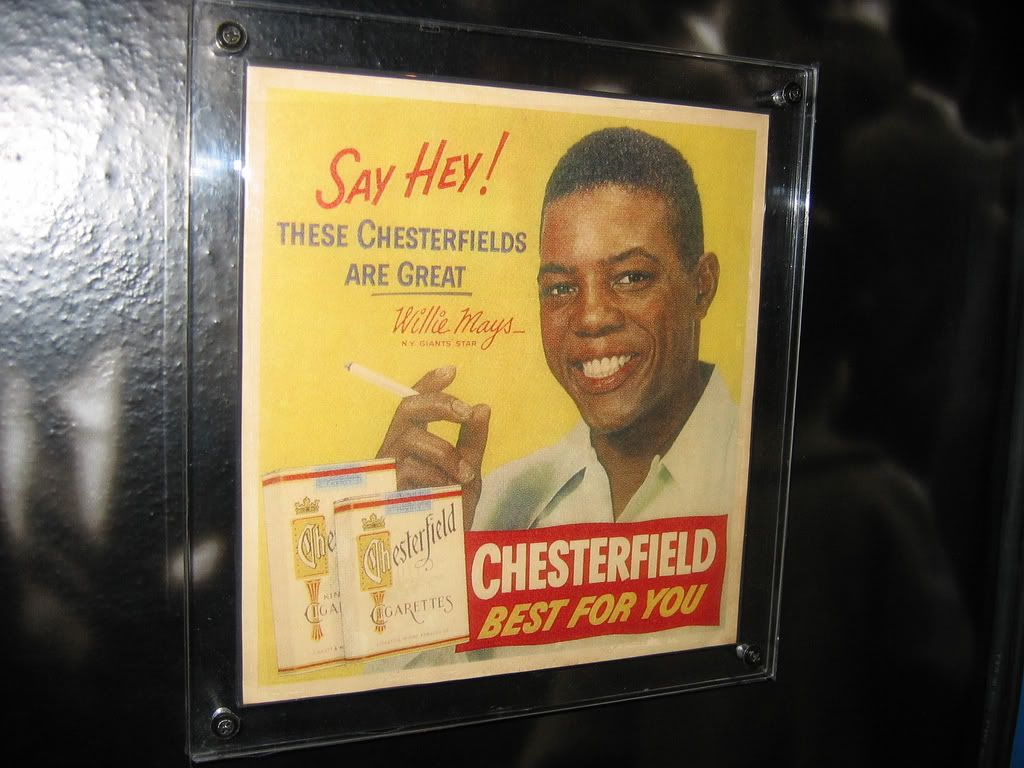 (Willie Mays)
Smokeless Tobacco Is a Horse of a Different Color. Let Us Examine the Attributes of This Fine Habit
1) It doesn't make your hair or clothes stink.
2) It doesn't inflict physical damage on those around you—no "second hand spit."
3) It doesn't (usually) promote lung cancer.
4) It doesn't turn your fingers, mustache or hair yellow.
I am certain there are plenty of other great things about smokeless tobacco I have left out, but I press on.
Now Let Us Look at the Downside of Using Smokeless Tobacco
1) You must carry a cup with you everywhere you go.
2) It makes you look like a squirrel preserving his nuts.
3) Prolonged use may lead to oral cancer (mouth, tongue, throat, etc.).
4) It can disfigure your facial features.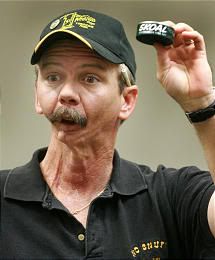 Smoking Is Gone, Now It Is Time for Tobacco in Any Form to Go
So, why does MLB allow its players to use this unhealthy, nasty substance during baseball games or any time they are in uniform for that matter?
As far as I know, they have banned smoking from the dugout and the field (it is probably banned from the entire stadium). I think they need to step up and ban the use of tobacco in any form. I know this doesn't set well with old timers, but hey, I am old school myself.
Many words have been written about ballplayers being role models for youngsters. I agree that they should be, at least in a small measure. When a young kid's favorite player is at bat looking like he has a golf ball in his jaw, don't think for a moment that the child thinks it is wrong.
Watching a player stand and expectorate a stream that resembles puking is flat out disgusting.
Hall of Fame second baseman Nellie Fox of the Chicago White Sox was a major league tobacco user in the strictest sense of the term. In this photo he is smoking and getting his chew on at the same time. Can you dig it?

(Nellie Fox)
I don't believe it is possible to watch a complete MLB game on TV without someone having their lower lip bulging like an African tribesman or their jaw puffed out like a viper.
If a player cannot go "chewless" for the few hours he is at the ballpark, then he definitely needs professional help. If they can't afford it, I am sure it is in their contract as one of their "perks," like dry cleaning, meals, and hotel expenses.
Cliff Eastham is a Featured Columnist for the Cincinnati Reds
(c) 2009Clifton Eastham
All Rights Reserved