Kansas State QB Jake Waters Is College Football's Toughest Playmaker
November 5, 2014
Jamie Squire/Getty Images
The Bill Snyder Bible preaches consistency. It preaches not beating yourself. It teaches patience and delivers absolution through methodical, not-always-pretty-on-paper victories. 
Jake Waters is Snyder's chief disciple in 2014. And those that aren't followers will, and in some cases already have, face damnation. 
"He makes you play cautious because he can run, he can throw, and if you play cautious you can' t necessarily play fast," said Oklahoma offensive coordinator and former Big 12 quarterback great Josh Heupel, after the Sooners lost 31-30 at home to K-State. "So he makes you play with great technique and if you don't he will make you pay."
Waters is also one of the toughest sons of a gun in college football, and often conjures up memories of the man he succeeded. 
"As I have said before, I think Jake is a tough-minded young guy. He can handle virtually anything. He has proven that he can do that," Snyder said. 
Waters has been the lead gunman for the Wildcats, who are now squarely in the playoff conversation and control their own destiny to a Big 12 title.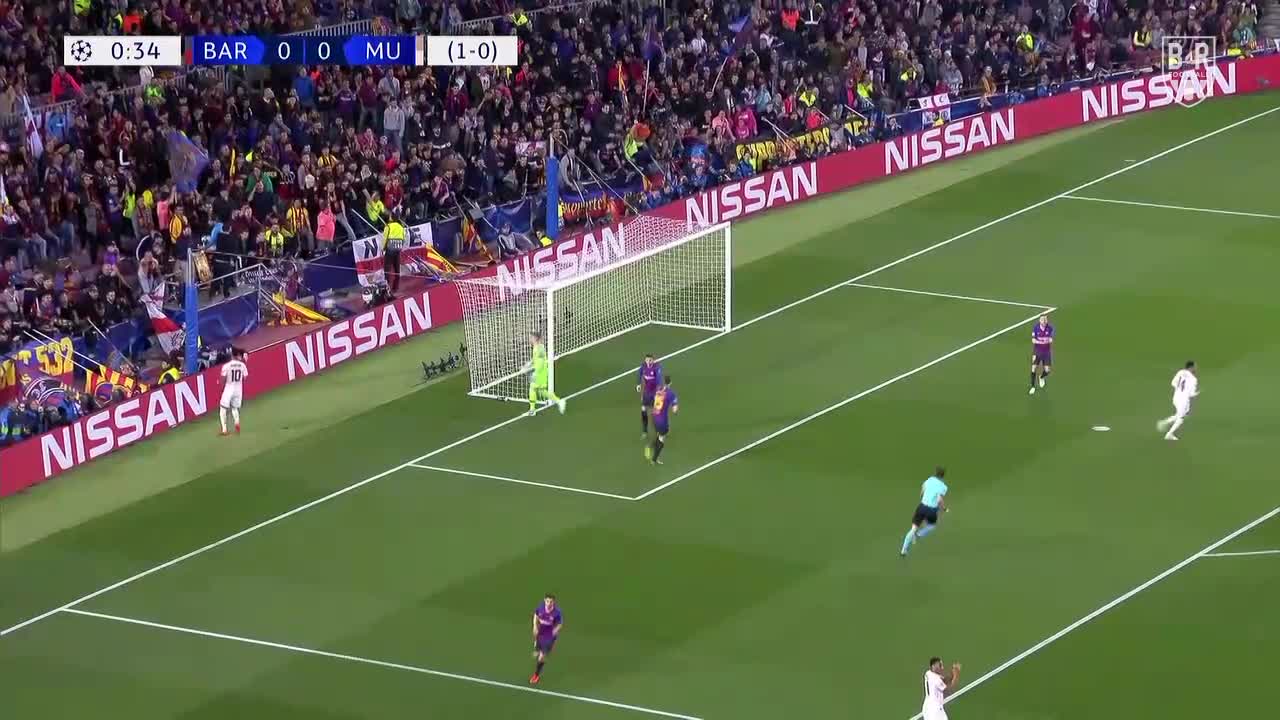 The numbers won't necessarily jolt you out of your seat. But in context, they rival any other playmaker in the country. 
K-State is virtually the only Big 12 team that doesn't run at least some form of spread, no-huddle offense. Yet, Waters is still sixth in the league in total offense at 285.2 yards per game. The five guys above him have all lost a game in Big 12 play this season—Waters hasn't. 
Waters is also third among regular starting quarterbacks in the Big 12 in pass efficiency at 149.1, trailing only Clint Trickett and Bryce Petty—and six points better than the conference's top Heisman candidate, Trevone Boykin. 
Ultimately, it's Waters' ability to make something, sometimes out of less than nothing, that puts him in the conversation of college football's greatest playmakers. 
For example, take last week's game against Oklahoma State, a 48-14 rout of the Cowboys. 
Early in the third quarter, the Wildcats were inside the red zone at the Cowboys' 20-yard line, right in the middle of the field. Waters' partner in crime, All-American receiver Tyler Lockett, lined up as the far receiver in a trips right formation. 
Lockett streaked for the near corner of the end zone, and Waters fired. 
The pass couldn't have been more perfect. 
It flew just above the outstretched arms of Cowboys cornerback Ramon Richards, and gave one of the best wideouts in the country the perfect opportunity to haul it in, and he did. 
"First, I just want to give credit to Jake, that was a great pass," Lockett said. "We just called a play and Jake threw me a ball and gave me a chance to go get it.  It is just one of those things where you have got to make the play and luckily I got two feet in."
Anybody that watches Waters knows he can throw a pretty ball that can thread any needle. 
His consistency through the air is almost freaky.
His lowest yardage output through the air in a game is 209 against UTEP, a 58-28 smackdown against a low-tier Conference USA team.
A week later came his largest output of the season—290 yards in a 45-13 effort in which he outworked Davis Webb and Texas Tech. His five total touchdowns that game are a season high. 
Where Waters earns his bonus though is on the ground. 
And it was largely on the ground that saw Waters in his best "takeover" performance in 2014. 
In Week 2 on the road in Ames, Iowa, the Wildcats found themselves down 28-13 with just over a minute to play in the second half against the Iowa State Cyclones. 
As the half was ending, Waters found Lockett on the corner pylon, although the ball was ruled down at the one-yard line. There was controversy as to whether Lockett's leg was touching the pylon as he caught the ball, which would've meant he's out of bounds. 
But Waters smartly rushed his team to the line and took a one-yard sneak into the end zone to pull K-State within a score. 
Midway through the fourth quarter now, with the score still at 28-20 in favor of Iowa State, Waters took over after a Cyclones turnover. On just two completions and a pass interference penalty on the Cyclones, Waters moved the Wildcats from the 46 to the 4-yard line, where running back Charles Jones then punched it in. 
The two-point conversion failed, so that meant K-State would need another score. 
With three minutes left to play, K-State got the ball back. 
On the first play of the drive, Waters picked up 15 yards on his feet. Two plays later, a 23-yard pass to Lockett had the Wildcats in Iowa State territory. 
The very next play, Waters burst up the middle and picked up 25 yards on the ground to put K-State within striking distance of what could've been a game-winning field goal. 
Waters decided to not leave it up to his kicker. Instead, he punched it in from eight yards out on his own to complete the comeback, giving K-State a 32-28 win. 
The Iowa native finished that game with 239 yards on 16-of-29 passing while rushing for a career-high 138 yards and two touchdowns. 
"I was proud of Jake," Snyder said after the game. "You'd like to think he would compete in every game the same way, but this one had a little different meaning to it. His family is here. He was into it. I think with his family here, he was ready to compete. I'd like to have him that way every game, but he was ready to go today."
Those types of takeovers have become routine for Waters. 
In K-State's biggest win of the year at Oklahoma, where he was responsible for 276 total yards and three total touchdowns, he broke off a 53-yard run on the very first play from scrimmage of the second half before being smashed to the turn—remember that image.
That set up a field goal, giving the Wildcats a 24-17 advantage and setting the tone for the rest of the game. 
"(He makes it) extremely tough," said Oklahoma cornerback Zack Sanchez. "Especially the way they use him. The guys up front have to be on their toes, and obviously on the back end we have to do the same. There's just so many things he can do, from the run to throwing the ball while he's on the run. He's just a really tough quarterback to scheme against."
Even against Auburn, Waters gave his team a chance to upend the defending SEC champions despite nearly everything else around him going wrong on the K-State sideline. 
Not only did Jack Cantele miss three kicks that night, but Waters' go-to guy failed him in a play that still haunts the Manhattan faithful. 
On K-State's second drive of the game, Waters was masterful in picking apart the Auburn defense. The drive lasted 11 plays and went 74 yards, with Waters responsible for 45 of them. At the Tigers' 1-yard line, Lockett ran a slant route. 
Waters found his man and fired a perfect strike to a wide-open Lockett. 
Instead of K-State taking an early lead on that play though, the ball bounced off Lockett's chest. As Lockett threw his hands onto his head in disbelief, the ball was intercepted in the end zone by Auburn. 
Reed Hoffmann/Associated Press
But that play, nor that loss, has deterred Waters. If anything, the trials and tribulations that Waters has undergone, from an up-and-down first year in Manhattan to being overlooked both out of high school and out of Iowa Western, his former JUCO, have turned him into one of college football's grittiest players. 
Back to that Oklahoma game. Back to that 53-yard run by Waters to open the second half. Back to him being thrust to the ground by Steven Parker hard onto his throwing shoulder. 
Waters needed off-field, locker room attention on his right shoulder after the hit, but never missed an offensive series and was the main reason K-State left Norman with a win. 
"He is a tough young guy," Snyder said after that game against the Sooners. "When I asked Jake, 'Can you do this,' he said, 'I can do it coach'. I asked if there was anything we need to be restrictive of and he said, 'I can do it all, if you want me to run it, tell me, if you want me to throw it, I'll throw it.'"
USA TODAY Sports
"I can do it all." 
That's Waters' attitude. 
It was also the attitude of his predecessor—revered K-State quarterback and former Heisman finalist Collin Klein. 
Klein, who is now an assistant for Snyder, famously took every hit he could find if it meant an extra inch or an extra 10th of a second to get a pass off. 
Snyder, after defeating Texas in sloppy fashion on the road, famously declared that Klein hadn't practiced for weeks because he was so banged up. 
The word around K-State now is that Waters' shoulder may hurt more than anybody is leaning on. Nobody is quite sure, but that's how Waters likes it. 
If all you watched was game film, you'd never guess his throwing shoulder was hurt. 
That's because Waters is out to prove that K-State belongs. That the Wildcats should be in the playoffs. 
Heading into the matchup with the Sooners, that was the message Waters gave to reporters. 
"We can play with anyone, and we know that," Waters said. "It takes great practice today, great preparation today and tomorrow, Thursday, and going in and executing during the game. We know that anyone can beat anyone, it all depends on how you execute and if you see things and eliminate the mistakes." 
So how does Waters, who's out to prove that he's tougher than you, put a team on his now-injured shoulder and carry them? 
Meticulous preparation, including continuous repetition in practice and endless film study. 
"He prepares the way Peyton Manning prepares," said Scott Strohmeier, Waters' former coach at Iowa Western last spring. "That's the approach he took." 
Snyder is also quick to point out that, while Waters has found his rhythm, his signal-caller isn't taking anything for granted—especially as K-State heads into the backstretch of its season that includes road trips to Fort Worth, Morgantown and Waco. 
"I trust Jake explicitly and I trust a lot of young guys in our program," Snyder said. The significant thing is that it's not a matter of saying, 'He's done it, so he'll do it again.'
"I'd be the last one, and I encourage Jake to be the last one to take for granted that because he's had good performances that it'll happen again." 
Jamie Squire/Getty Images
This week, Waters and the Wildcats have Boykin and TCU on the docket. Most prognosticators say that the winner of this game has the inside track to not only the Big 12 title, but the College Football Playoff. 
For Snyder, it'll come down to Waters' decision-making, which has improved vastly in his second season in the Little Apple. 
"He has done well and feels more and more comfortable with it all the time," Snyder said. "That is not taking anything for granted and taking every day as a new day. I am pleased with the progress he has made."
Another verse in the Snyder Bible reads, "Don't look ahead." Snyder and the K-State players tirelessly refuse to admit that WVU and Baylor road trips lie ahead—they're just focused on TCU. 
For Waters, that means figuring out Kevin White and perhaps the most athletic and dynamic defense he's faced since the Auburn game. 
But Snyder feels his quarterback—a man that could be considered college football's toughest playmaker—is ready for another challenge. 
"You've got to prepare for the one that's coming, and he'll do that." 
All quotes obtained firsthand or through K-State press releases, unless otherwise noted