NBA Playoffs: SJ's Conference Finals Preview
May 18, 2009
And then there were four!
The NBA Playoffs has reached the conference finals.

Though only one non-two-or-better seed advanced this far, these four squads comprise two "expecteds" and two quasi-surprises, pitting the Nuggets against the Lakers in the West and the Magic against the Cavaliers in the East.

What to expect in the Conference Finals?

WESTERN CONFERENCE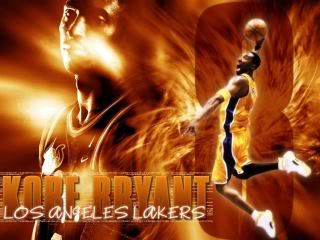 No. 1 Lakers v No. 2 Nuggets

There will be FIRE in the West
The Lakers' have played inconsistent this postseason, and the Nuggets playing the second-best brand of basketball in the playoffs.
Denver is peaking at just the right time. Chauncey "Mr. Big Shot" Billups is leading this team—primarily via defensive guidance and example, but also with his nicknamesake. Carmelo Anthony has become the perfect side kick, complementing Billups with solid offense and (for Melo) decent defense.

The Nuggets are deep and play with intense energy top to bottom. Key role players such as Nene and Chris "Bird Man" Andersen bring a lot of that energy.

The Lakers still employ the most talent in the NBA. The question is whether they will also employ consistent energy, focus, and team defense in this series. Thus far in the playoffs, the Lakers—except for Kobe—have not done that.

Both of these teams can and will score virtually at will on each other. I look for the winner of each game to score 105-110 points.

I don't see either team winning a game on the road given their respective strong home court atmospheres and youth in a couple of key roles (young players almost always play far better at home). Hence, my pick...

Lakers in seven


EASTERN CONFERENCE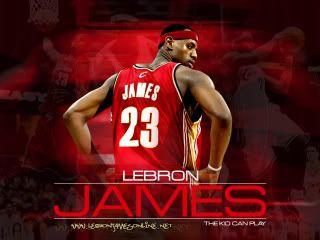 No. 1 Cavs v No. 3 Magic

Surprise Surprise...No Celtics! The Magic just semi-shocked the world by demolishing the Celtics in Game 7 of the semi-finals.

The Magic are the dumbest team that I've ever seen to make an NBA Conference Finals. They fire treys—contested or not—like school-yard players, regardless of the score or the shot clock.
Their defense is based primarily on Dwight Howard blocking a couple of shots and intimidating several others.

Nonetheless, the Magic earned their spot in the Conference Finals and certainly will not lay down for the Cavaliers.

The Cavaliers are playing the highest level and most dominant basketball in the playoffs. This applies both offensively and defensively.
LeBron is leading this pack of ring-hungry hounds on both ends of the floor, the locker room, and in pre-game chalk-dust splattering.

This series won't be as ugly as the Cavaliers' two previous blitzkriegs. But there is no way this side of Lake Erie that the Magic can beat the Cavaliers in a 7-game series. Hence, my very confident pick...

Cavaliers in five
Join in the discussion on this and other topics in the NEW Sports Jabber Forums!