Power Ranking the World Tour Finals Players for 2012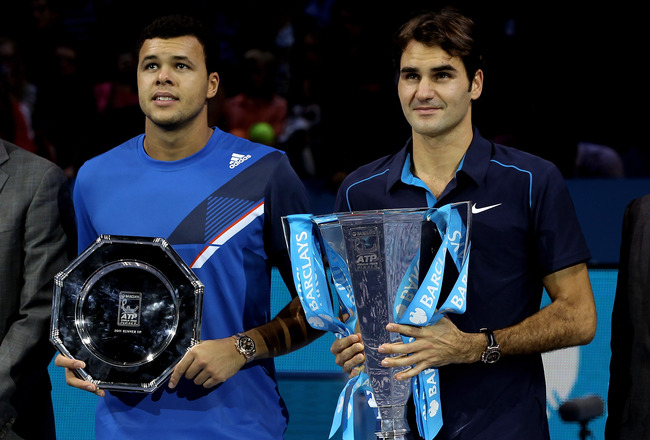 Clive Brunskill/Getty Images
As expected, the World Tour Finals was a spectacular sporting event.
Many matches went the distance and many of the top players were sent home early.
After 250,000 people witnessed the top nine players in the world live in London, and many more spectators tuned in on television at home, the event at the O2 Arena ended successfully as most fans were granted happiness and a sense of enthrallment that would be unparalleled in any other event.
However, let's assess the successes of each of the top nine athletes and evaluate how impressive they look for the upcoming season.
9. Mardy Fish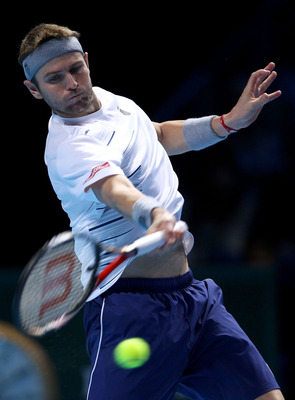 Clive Brunskill/Getty Images
The highest-ranked American had high hopes for this tournament, finally making his ranking high enough to compete in the prestigious event.
He went 0-3 in the round robin matches, but did manage to take Roger Federer and Rafael Nadal to three sets.
His 2012 season still looks impressive since he now knows how to make it much farther in Grand Slams than in the past.
8. Andy Murray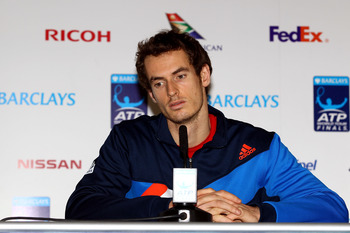 Julian Finney/Getty Images
Andy Murray pulled out of the event for the first time ever after losing in two close sets to David Ferrer due to yet another bodily injury.
However, he still looked decent and able to beat most players ranked outside of the top 10, so expect him to have another season that resembles his results in 2009 or 2010. He is currently not in the top form that granted him his most successful season ever (this year).
7. Rafael Nadal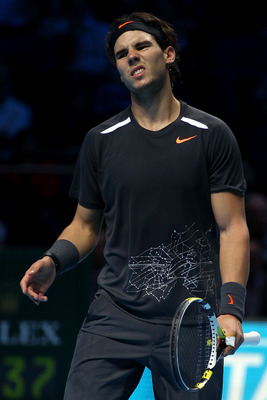 Clive Brunskill/Getty Images
Rafa has made multiple major finals this year, but could only capture the title in one.
Novak Djokovic has proved to be trouble for the Spaniard, although Novak had nothing to do with Rafa's demise in this tournament.
Roger Federer dispatched Rafa faster than the speed of light and Jo-Wilfried Tsonga's confidence led him to a triumph over the No. 2 player in the world.
Rafa has not looked his usual self for a while, but he may bounce back very effectively early next year to stop Djokovic's reign.
6. Novak Djokovic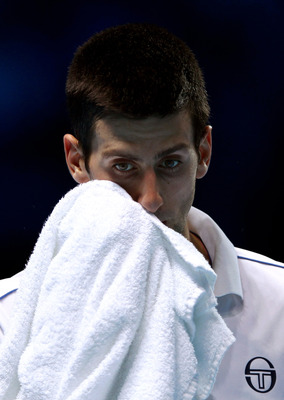 Clive Brunskill/Getty Images
Nole had a terrible World Tour Finals showing, to say the least.
He barely even secured a win, knocking off Berdych in a third set tiebreak.
He lost to David Ferrer handily and fell victim to his friend and compatriot, Janko Tipsarevic, after being a set up.
It seems very unlikely that he will repeat each of his successes of 2011 for next year, but he may still remain No. 1 if he stays in shape, mentally and physically. If he plays the way he did in this tournament, look for him to drop back to No. 3 in the world.
5. Janko Tipsarevic
Clive Brunskill/Getty Images
Tippy had quite a run, considering he entered the tournament a match late as a lucky loser replacement for Andy Murray.
He nearly beat Tomas Berdych, failing to convert on a match point and losing by, essentially, a point.
He then beat Novak Djokovic, but since both of his matches went three sets, it was impossible for him to land in the semifinals.
Look for him to move up a couple more spots in the rankings next year due to his aggressive and flat ball-striking.
4. Tomas Berdych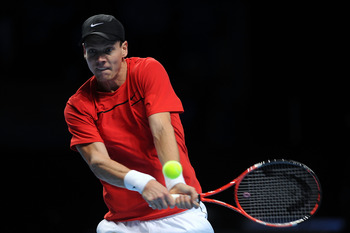 Michael Regan/Getty Images
Berdych started with an early loss to Djokovic, although he nearly won the match.
He quickly bounced back, though, defeating Tipsarevic and Ferrer after previously having a losing streak to them.
In the semifinals, he endured a close straight sets loss to Tsonga, but his determination and fight in this tournament showed that this success was no mistake.
Berdych will remain in the same spot of No. 7 for next year.
3. David Ferrer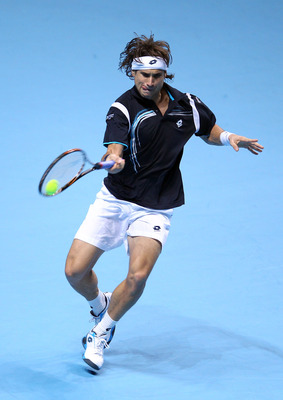 Julian Finney/Getty Images
David Ferrer looked like the most impressive fighter of the tournament, demolishing Djokovic and Murray in straight sets before losing in three sets to Berdych.
He lost in straight sets to Federer as usual, but his run put a remarkable end to a remarkable season that proved to be the best of his career, even at the age of 29.
2. Jo-Wilfried Tsonga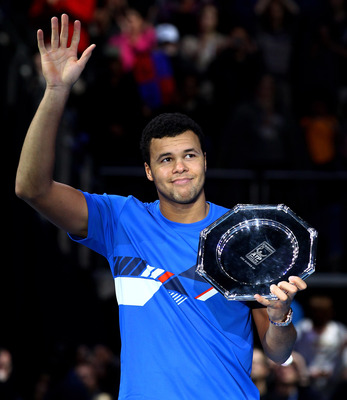 Julian Finney/Getty Images
Jo has been one of the most improved tennis players of the year. After splitting with his long-time coach, Eric Winogradsky, Tsonga went on to beat Federer at Wimbledon from two sets down (and defeated him once again in an ATP 1000 event).
Coach-less Tsonga has been on a roll—the one match he lost in the round robin was to Federer, and he then lost in the final to Federer (both matches went the distance, though).
Although he is on a three-match losing streak to Roger, he is enduring perhaps the greatest tennis accomplishments of his career—I suspect he will make another Grand Slam final next year.
1. Roger Federer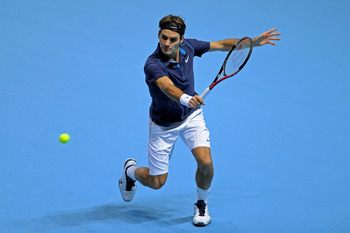 Michael Regan/Getty Images
The player often regarded as the greatest of all-time displayed more signs of genius and his ability to be the best player in the world at this tournament.
Not only did he not lose a match in the tournament, but he has yet to lose since the US Open.
His winning streak has already overshadowed Andy Murray's late run and might soon place him ahead of Nadal and Djokovic in the rankings if he keeps his champion-habits going.
Look for the Maestro to break his slam drought next year.
Keep Reading