NFL Fantasy Football Week 9: Julio Jones and 10 Players to Start This Week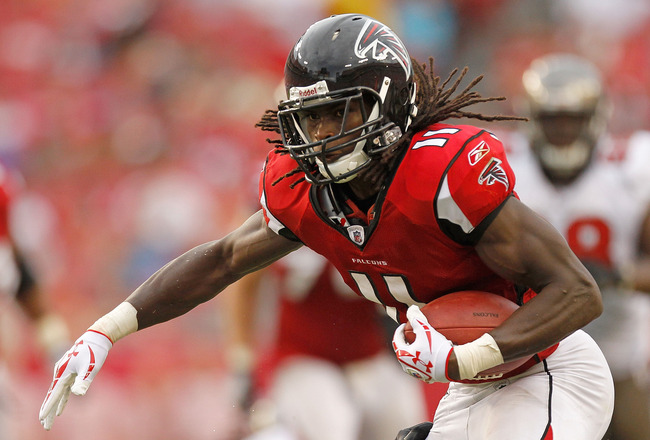 Julio Jones will be a big factor as he returns from injury
Mike Ehrmann/Getty Images
It's another week of fantasy football, which means only one thing: more chaos. Due to another bye week, fantasy football owners are looking left and right for last-minute replacements to put on their team.
Fantasy owners are also having a lot of trouble deciding which player to start due to projections and match ups.
The biggest problem for fantasy owners is finding ideal replacements for their star players with bye weeks such as Adrian Peterson and Calvin Johnson.
Here are ten players that fantasy owners should consider starting this week.
Michael Crabtree, San Francisco 49ers
Thearon W. Henderson/Getty Images
Michael Crabtree would be a perfect replacement for many fantasy owners this week.
Based on his previous games, Crabtree is projected to have a very good game against the Washington Redskins. In his past two games, Crabtree has been targeted a total of 24 times by Alex Smith. In those two games, Crabtree has 14 receptions for 131 yards and a touchdown.
Crabtree has also been Alex Smith's go to receiver in red zone situations.
All signs are pointing to Michael Crabtree having a productive game this week.
Beanie Wells, Arizona Cardinals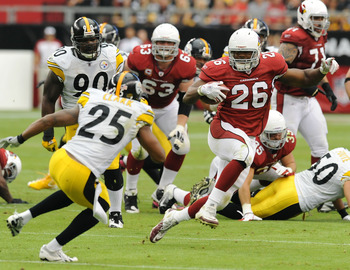 Norm Hall/Getty Images
With his performance against the Baltimore Ravens, it seems that Beanie Wells had no trouble playing through the pain in his knee.
With the departure of Tim Hightower, Beanie has been one of the most surprising players in fantasy football this year. He has been very consistent and I consider him to be one of the top RBs this season.
This week he faces the St. Louis Rams' defense. This is the same St. Louis Rams that allowed DeMarco Murray to rush for 253 yards a couple of weeks ago.
Beanie Wells is listed as questionable to play this week, but most likely he will play in this divisional game. I expect him to have a big game this week, so don't sit Beanie Wells on your bench.
Michael Bush, Oakland Raiders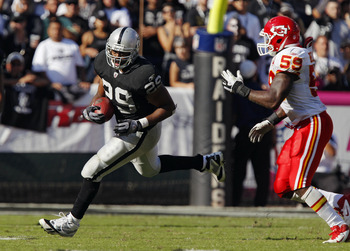 Brian Bahr/Getty Images
Darren McFadden is expected to miss another game this week. McFadden was seen at practice with a walking boot, so all signs are pointing to the fact that he won't play against the Denver Broncos.
That means that Michael Bush will be filling in for McFadden as the starter in the backfield this week.
Against this weak Denver Broncos team, I expect Michael Bush to have a huge game. He will definitely get a load of carries due to Carson Palmer not having enough time to acclimate with the offense. I expect the Oakland Raiders' game plan to focus on the run to allow Palmer to settle in more with the offense.
Michael Bush is a must-start for your fantasy team this week.
Knowshon Moreno, Denver Broncos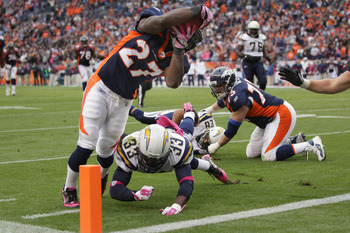 Doug Pensinger/Getty Images
Last week, Knowshon Moreno finally had his first productive game of the season. With the injury to Willis McGahee, Moreno took back his starting role at running back and got a handful of carries.
With McGahee still out, I expect Moreno to get the majority of the running plays to help out Tim Tebow.
The Broncos haven't looked that good with Tebow as the quarterback, so I expect John Fox to run the ball more often, which only means more carries for Moreno.
For these reasons, I would start Knowshon Moreno this week.
Mario Manningham, New York Giants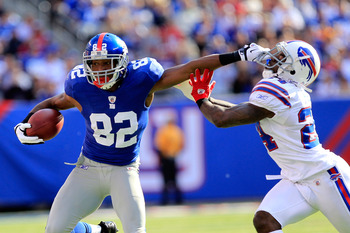 Chris Trotman/Getty Images
Mario Manningham will go up against a very weak Patriots secondary this week. That should be the main reason to start Manningham this week.
Last week, Ben Roethlisberger was able to destroy New England by spreading the ball around the field. I have a good feeling Eli Manning will try to do the same this week.
Also Hakeem Nicks is battling an injury and is questionable for the game. If Nicks is unable to play, that increases Manningham's output for this week.
Brandon Lloyd, St. Louis Cardinals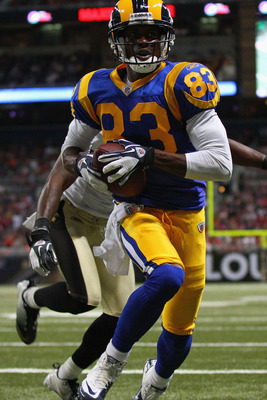 Dilip Vishwanat/Getty Images
Brandon Lloyd has already fit in well with the St. Louis offense and has already assumed the job as their go-to receiver.
A reason why Lloyd has fit in well with the offense in a very short amount of time is that the offensive coordinator of the Rams is Josh McDaniels. Many remember that McDaniels was previously the coach of the Denver Broncos, so he and Brandon Lloyd have worked together before.
Lloyd was able to have two great games with AJ Feeley at quarterback. This is a clear display of how comfortable he is with fitting into the team.
And with him going against the Cardinal's defense, who were burned by Anquan Boldin last week, I expect Lloyd to have a huge week against Arizona.
Julio Jones, Atlanta Falcons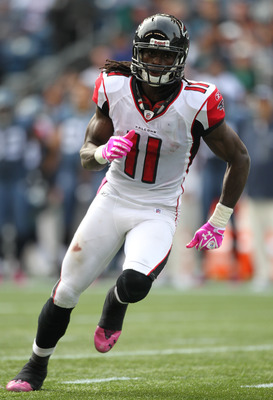 Otto Greule Jr/Getty Images
After missing the last two games with a hamstring injury, it seems that Julio Jones has fully recovered. A big factor in that recovery was the bye week, which allowed him more time to heal.
Jones makes his return against the Indianapolis Colts this Sunday. This is basically the perfect matchup for Jones' return. No one in the Colts' secondary can even match size-to-size with Julio Jones, which is a big sign of the Colts having difficulty to handle him.
This rookie receiver should have a huge week against the dreadful Colts.
Matt Cassel, Kansas City Chiefs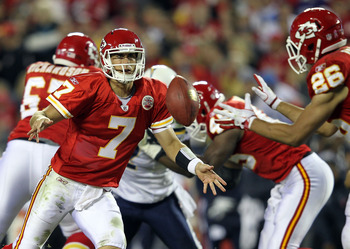 Jamie Squire/Getty Images
Some owners are having difficulty finding an ideal replacement for Matthew Stafford or Cam Newton this week. The man who can be that ideal replacement this week is Matt Cassel.
This week the Chiefs play the Miami Dolphins, which is a great matchup for Cassel. I expect him to have a good day at the office. The Dolphins generate almost zero pass rush and have an NFL-low two interceptions.
This game should be no problem for Matt Cassel, which makes him an ideal free agent pickup this week.
49ers D/ST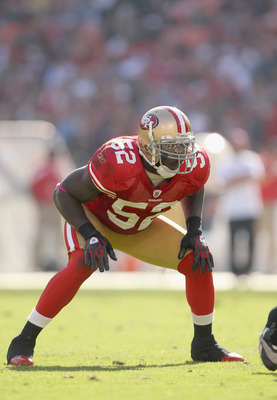 Ezra Shaw/Getty Images
This could be a monster week for any fantasy owner that starts the 49ers D/ST.
This week the 49ers go up against the Washington Redskins. There have been many issues going on with the Redskins' offense. Their best receiver, Santana Moss, is out with a broken hand and their best running back, Tim Hightower, is out for the rest of the season.
To make matters worse, John Beck has not looked good ever since replacing Rex Grossman as the starting quarterback.
The Redskins' offensive woes will be the catalyst for a huge week of production for the 49ers defense.
Jermichael Finley, Green Bay Packers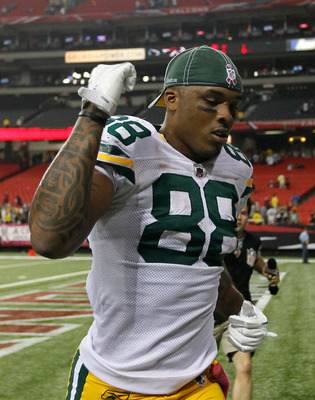 Kevin C. Cox/Getty Images
Even though he has failed to produce in the past few games, I expect Jermichael Finley to turn things around this week as the Packers play the San Diego Chargers.
Especially coming off a bye week, I think Aaron Rodgers will try to get his tight end back into the offensive risk by targeting him early and often.
I think this is the week that Jermichael Finley shows us that he is one of the best tight ends in the league. Fantasy owners should stick with playing Finley this week.
Attention! Need help with your fantasy team? Do you need any advice who to start or who to pick up? Leave a comment below with your questions and I will surely be glad to help give advice.
Also, follow me on Twitter: @KHALIDKhan91
Keep Reading