Rick Hendrick's Luck in Plane Crash Will Ease Pain of Not Winning Championship
November 1, 2011
Geoff Burke/Getty Images
Rick Hendrick is about to miss out on a championship for the first time in six years, but that is likely of little significance after he walked away from a plane crash.
The Hendrick Motorsports Gulfstream 150 went off the runway after it lost its brakes. Everyone on board—including Rick's wife, Linda—survived with nothing more than than a few broken bones.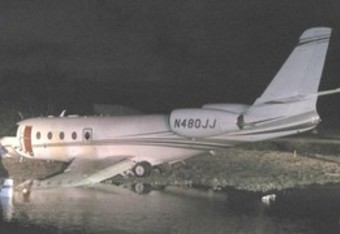 The Luck
Anytime a person survives a plane crash, it is safe to assume there was luck involved. The luck in this case appears to be a matter of timing and man made improvements.

Airport director Peter Horton, as quoted in the Miami Herald:
"If this area hadn't been added the outcome would have been different and probably catastrophic. Before we had only 100 feet of overrun and then they would have gone into a salt pond and hit an embankment."
This plane was still on the ground, but it is pretty clear this could have been much worse, and would have been had it occurred prior to May—when the safety measures were added. 
This accident is sure to bring up some painful memories.
Past Tragedy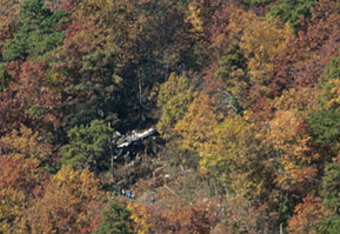 This plane crash happened seven years and a week after a tragic plane crash claimed the life of his son, brother and two nieces.
That crash also involved a missed runway. That plane overshot the runway by approximately five miles and crashed into a mountain.
That was also a Hendrick Motorsports plane.
Reflection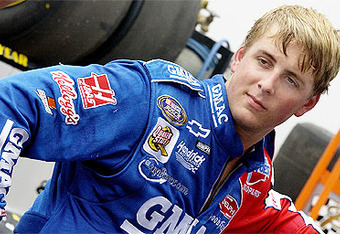 I don't have any insights into the inner workings of Rick Hendrick, but I have to believe an incident like this will have him counting his blessings, while trying to cherish the memories of loved ones lost.
I am sure it is a difficult mix of emotions. I am also sure that it must add unavoidable perspective into life.
Perspective like that would ease any frustration felt by not winning a championship to a man extremely accustomed to winning championships.
No Championship This Year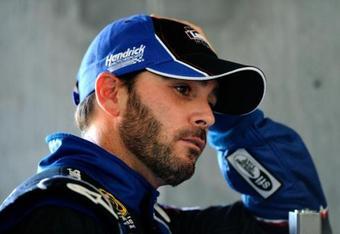 After five straight championships—all by Jimmie Johnson—Hendricks Motorsports reign of dominance is about to end.
Hendricks has three drivers in the Chase. Jimmie Johnson is in sixth and 43 points behind. Dale Earnhardt Jr. and Jeff Gordon are ninth and 10th, and are 73 and 76 points behind respectively.
With only three races left, it is virtually impossible for even the great Jimmie Johnson to pass five drivers and make up 43 points.