10 Best Five-Setters of 2011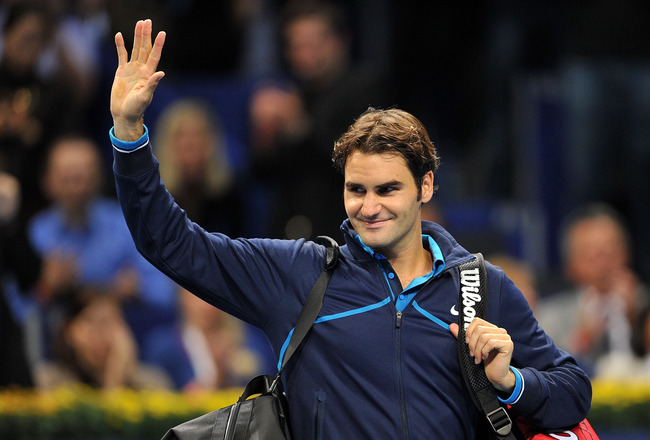 Harold Cunningham/Getty Images
With the most talented athletes in the world playing each other, one would think they would go to five sets more often.
Seeing top players go to that decisive fifth is always certain to make a heart beat faster, as the players determine what it is that they will pull out of the bag to earn the victory.
Some matches even went to five sets that would seem unheard of prior to their occurrences.
These are the top 10 most entertaining and thrilling five-setters from this season.
10. Tsonga Def. Fish 6-4, 6-7 (5), 3-6, 6-4, 6-2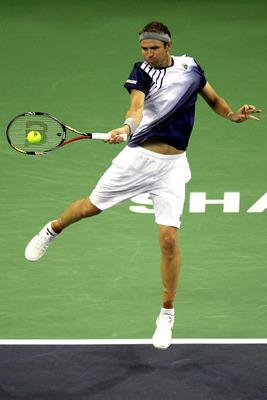 Matthew Stockman/Getty Images
This fourth round encounter at the U.S. Open was highly anticipated and the final result did not disappoint.
This was the first time these two stars had played each other, and they even had a small dispute on the court. Nevertheless, Tsonga was the victor and went on to lose to Roger Federer in straight sets in the quarterfinals.
9. Murray Def. Haase: 6-7 (5), 2-6, 6-2, 6-0, 6-4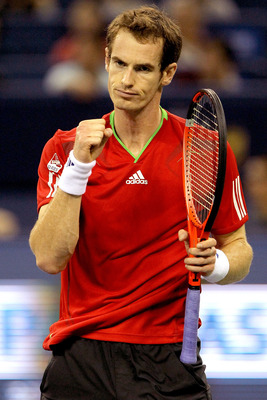 Matthew Stockman/Getty Images
Robin Haase seemed to have his firm grip on the match over Andy Murray in the second round of the U.S. Open.
However, Murray's fight and determination mixed with Haase's nervousness led to the eventual outcome.
Haase was even down 4-0 in the final set and worked his way back to 4-4. Still, he could not handle the pressure moments.
8. Verdasco Def. Stepanek 2-6, 4-6, 6-3, 7-6 (6), 9-7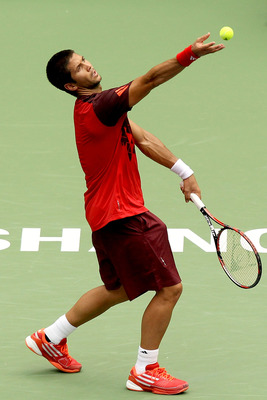 Matthew Stockman/Getty Images
Fernando Verdasco, the infamously slow starter in tennis matches, found himself in yet another dreadful beginning to a match.
Saving a match point in the process, FeVer was able to win his 300th career match at Wimbledon in the second round.
7. Federer Def. Simon 6-2, 6-3, 4-6, 4-6, 6-3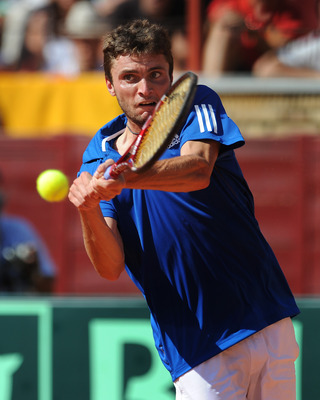 Jasper Juinen/Getty Images
This second round thriller at the Aussie Open proved that Gilles Simon (and anybody for that matter) could, in fact, turn matches around against the top players in the world.
After getting dominated by Roger for the first two sets, the Frenchman got the decisive break in the third and fourth sets and was on a roll.
Roger took him out of his rhythm by breaking him in the fifth set, but even that set was tough. Simon fought off several match points before Federer served out the match to move on in the draw.
6. Tsonga Def. Federer 3-6, 6-7 (3), 6-4, 6-4, 6-4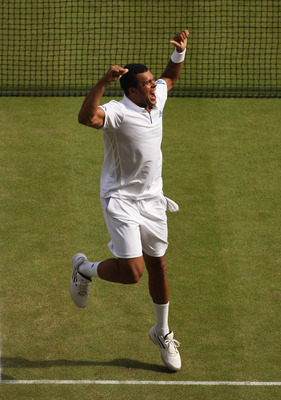 Oli Scarff/Getty Images
Tsonga was the first player to successfully come from two sets to love down in a grand slam against Federer.
The crowd began to play to his favor and he was able to hold serve throughout the entire match (with the exception of the first service game).
The quality of this match was not incredibly high, which is why the match is placed just outside the top five.
5. Wawrinka Def. Tsonga 4-6, 6-7 (3), 7-6 (5), 6-2, 6-3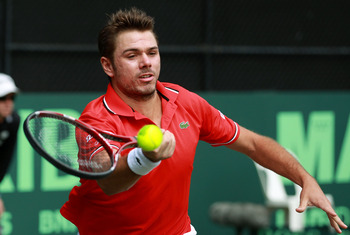 Mark Nolan/Getty Images
In the third round of the French Open, Stanislas Wawrinka was forced to come back from two sets down against the home and crowd favorite, Jo-Wilfried Tsonga.
He used his brilliant backhand and clay court speed and skills to outlast his opponent in a match that displayed great entertainment and showmanship.
4. Nadal Def. Isner 6-4 6-7 (2) 6-7 (2) 6-2 6-4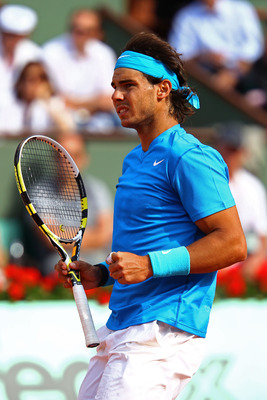 Clive Brunskill/Getty Images
This was the first time Rafa had ever been taken to five sets at Roland Garros, and it happened in the first round.
John Isner's monstrous serve and Rafa's slight nervousness in the tiebreaks led to this spectacular match's scoreline.
Had Rafa not gotten the early break in the fifth set, we could have seen Isner in yet another extended match. Kudos to the American for a wonderful effort.
3. Ferrero Def. Monfils 7-6 (5), 5-7, 6-7 (5), 6-4, 6-4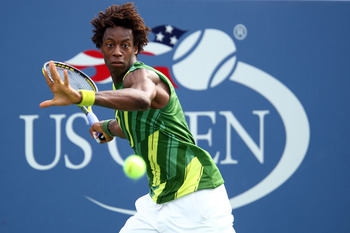 Julian Finney/Getty Images
In a match that lasted just under five hours, the onlooking crowd definitely got their money's worth considering this was simply a second round battle.
Juan Carlos Ferrero, the journeyman and veteran, had been out of competition due to injury and was playing in his first big tournament in a while.
This was the Spaniard's second straight five-setter, and this win just proved his physical and mental toughness, especially since he and Monfils exhibit extreme physicality on the court.
2. Nalbandian Def. Hewitt 3-6, 6-4, 3-6, 7-6 (1), 9-7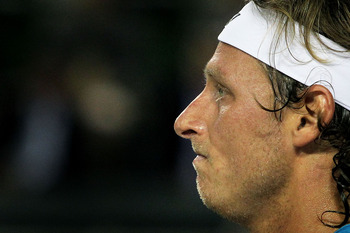 Kiyoshi Ota/Getty Images
In another five-setter involving a five-hour duration and veterans of the sport, David Nalbandian and Lleyton Hewitt played in the Aussie's backyard.
Hewitt had been playing great tennis again and was looking forward to do some damage at the Aussie Open. Unfortunately, the luck of the draw was not on his side and he was paired with Nalbandian in the first round of the tournament.
Nalbandian saved match points on his way to win the match, which took a toll on both players' bodies.
1. Djokovic Def. Federer 6-7 (7), 4-6, 6-3, 6-2, 7-5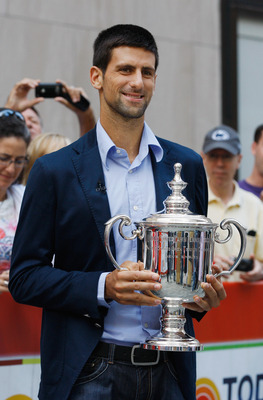 Mike Stobe/Getty Images
It still seems uncomfortable to say that Nole won this match, but he essentially did.
Fighting off two match points on Roger's serve and a two-set deficit, he displayed why he is the best player in the world.
Roger did exactly what he needed to do in order to win, and he still could not close it out.
This "new" rivalry is enthralling because Feds challenges the Djoker more than any other tennis player in the world.
Keep Reading