Manchester City Quiz: How Mario Balotelli Are You?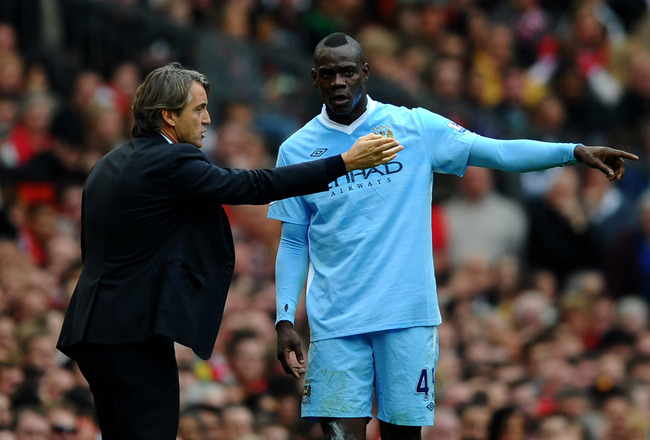 Manchester City's Mario Balotelli: How Balotelli Are You?
Laurence Griffiths/Getty Images
Ever wondered how much like Mario Balotelli you are? No? Well, with this quiz on the Manchester City enigma, you can find out anyway.
The quiz contains 20 average, everyday moments in the life of Balotelli, and all you have to do is answer 'A' or 'B' to the accompanying question to each scenario.
Then tally up all your 'A' and 'B' answers at the end to see just how alike you are to The Joker—Mr. Why Always Me?—AKA Mario Balotelli.
Have fun!
Keep Reading

Manchester City: Like this team?