The 20 Hardest Things to Do in Pro Sports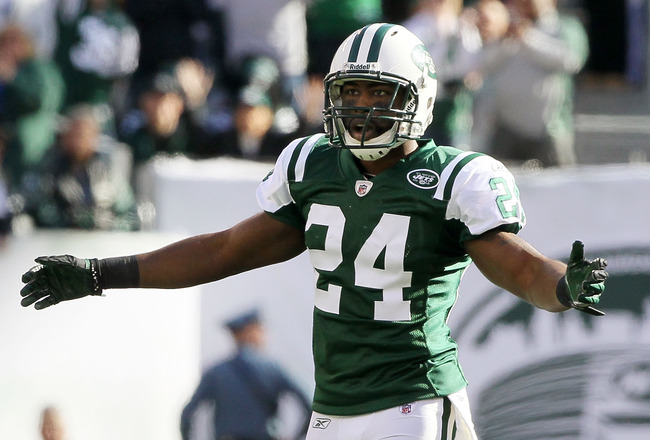 Jim McIsaac/Getty Images
In professional sports we expect the best of the best. There are no exceptions when athletes fall short of our expectations.
When it comes to the hardest things to do in sports, though, it's not just about the athletes.
Entire teams and cities fall short every year, but sometimes we have no idea just how difficult sports can be.
In no particular order, are the 20 hardest things to do in professional sports.
Run for 2,000 Yards in a Season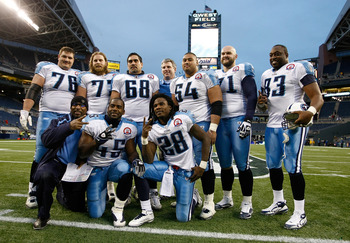 Jonathan Ferrey/Getty Images
Since 1973, the NFL has only seen six 2,000-yard rushers.
Of those six 2,000-yard rushers, none have ever repeated that immaculate performance.
Since the year 2000, only Jamal Lewis of the Baltimore Ravens and Chris Johnson of the Tennessee Titans have hit that incredible mark, and with increasingly complex defensive schemes, it is hard to imagine another player reaching this rush yardage.
Win a Title in Cleveland
The last time a championship came to the city of Cleveland was in 1964, when the Cleveland Browns won their fourth NFL title.
The Cleveland Indians last won a World Series in 1948, the Cleveland Cavaliers have never won an NBA title and we all know about LeBron James.
Cleveland doesn't really rock.
Make the Dunk Contest Interesting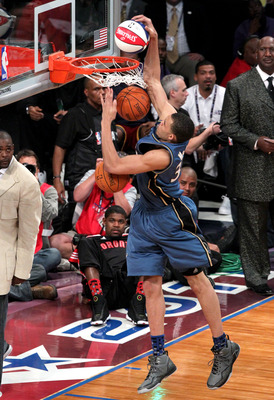 Noel Vasquez/Getty Images
It had been years since the NBA's annual dunk contest was mildly interesting.
Thanks to JaVale McGee, Blake Griffin and Serge Ibaka, in 2011 we witnessed one of the most compelling and electric dunk contests ever seen.
Gone are the old days of Vince Carter and Michael Jordan's incredible dunks, but now are the times of seven-foot centers and power forwards patrolling the Saturday night extravaganza.
Beat Usain Bolt
Mark Dadswell/Getty Images
Usain Bolt is the fastest man in the world.
Bolt has incredible speed, winning the gold medal in the 2008 Olympics in the 100-, 200- and 4x100-meter dashes.
The incredibly talented Jamaican recently defended the 200- and 4x100-meter world championships at Daegu, while unfortunately being disqualified from the 100-meter event for a false start.
Get a Fast-Break Layup on LeBron James
LeBron James has no regard for human life. Well, no regard when he is tracking down ball-handlers on the fast break.
James might be the best ever at defending the fast break, noted in the video and across YouTube with a simple search of "LeBron chase down blocks."
Defeat Rafael Nadal on Clay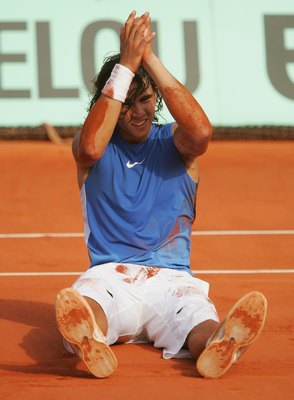 Matthew Stockman/Getty Images
Rafael Nadal might be the best ever on clay.
As of 2010, Nadal had accumulated a career record of 203-16 on clay, including 29 titles.
Dunk on Dwight Howard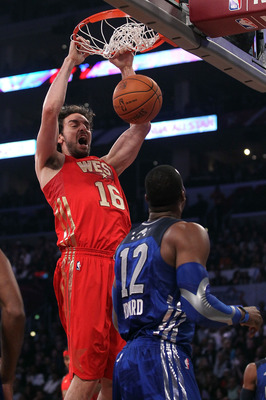 Jeff Gross/Getty Images
Seventh-year pro Dwight Howard is the dominant interior presence for the Orlando Magic.
Howard has three straight NBA Defensive Player of the Year awards and has this highlight reel of defensive stops.
Remember not to bring it inside against "Superman."
Win a Title in Atlanta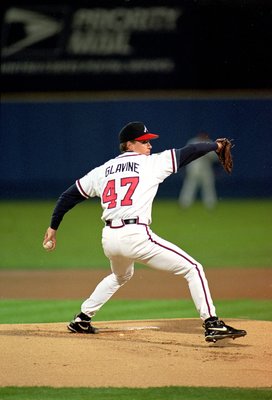 Rick Stewart/Getty Images
Atlanta is one of the winningest regular season cities across the United States.
The Braves have 17 National League pennants and three World Series titles in their history, but just one World Series championship in Atlanta. The Hawks have three division titles in Atlanta, and the Flames/Thrashers won one combined division title before being sold to separate cities.
Coach the U.S. Men's National Team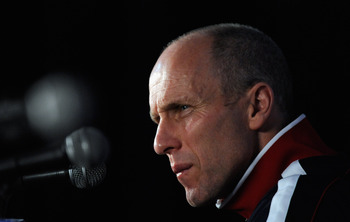 Kevork Djansezian/Getty Images
Americans are used to winning. When any of our teams aren't winning, especially national teams, we tend to overreact.
Being the coach of that underwhelming team must be harder than rooting for it.
Defend Kobe Bryant
As a Celtics fan, it's hard to say this, but Kobe Bryant is the best player in the NBA and maybe even the best ever.
Bryant is seemingly unstoppable and makes some of the most amazing shots ever, like the ones in this video.
Live Your Entire Life as a Boston Red Sox Fan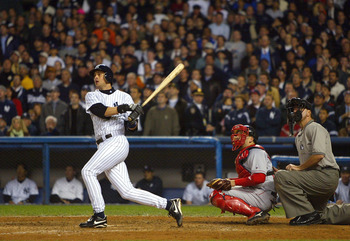 Al Bello/Getty Images
Aaron Boone. Babe Ruth. Bill Buckner. Bucky "Expletive Deleted" Dent.
Life as a Red Sox fan is hard, and coming back year after year is difficult.
Take, for instance, this year's historic collapse and try recovering from that.
Score on Tim Thomas
Tim Thomas won his second Vezina Trophy last year, given to the NHL's best goaltender of the year.
Thomas had the most shutouts (nine) and the best save percentage (93.8) of his career last season.
Lead MLB in Home Runs Without Being Accused of Taking Steroids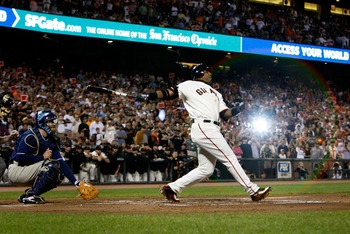 Justin Sullivan/Getty Images
MLB greats such as Barry Bonds, Jose Canseco, Jason Giambi, Mark McGwire, David Ortiz, Manny Ramirez and Sammy Sosa have all been accused of taking performance-enhancing drugs.
It's hard to lead the league in home runs without being accused of taking steroids in the twilight of what is being called the "Steroid Era."
Escape Revis Island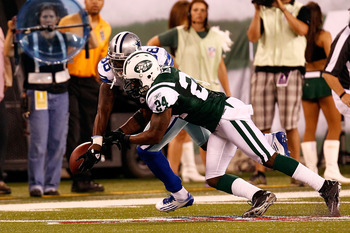 Jeff Zelevansky/Getty Images
Darrelle Revis has become the premier defensive back in the NFL.
In his rookie year, Revis only allowed three touchdowns all year, against Braylon Edwards, Lee Evans and Terrell Owens. During the 2010 NFL season, Revis had his breakout year, leading to this picture showing his ability to hold elite receivers down to average standards.
Tackle Adrian Peterson
Adrian Peterson is one of the toughest running backs in the league.
His strength, displayed in the video, matched with incredible quickness has made AP the consensus No. 1 back in the NFL.
Root for the Chicago Cubs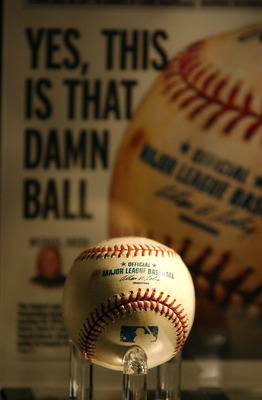 Jonathan Daniel/Getty Images
Over 100 years without a World Series victory has to be grueling.
Cubs fans have had to endure the most painful losses, including the infamous Steve Bartman game.
Outwork Ray Allen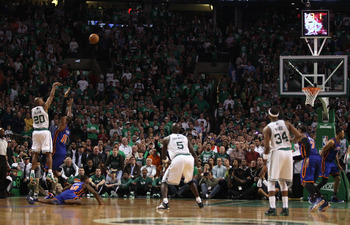 Elsa/Getty Images
Ray Allen is one of the hardest workers in the NBA. The all-time leader in three-pointers made has his current record because of skill, technique and unwavering work ethic.
Here is one video of highlights against the Chicago Bulls. Just watch the way he works through screens and makes his defender work the entire time he is being defended.
Record a Hit off Mariano Rivera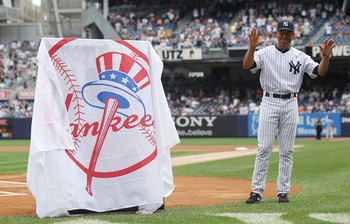 Nick Laham/Getty Images
Mariano Rivera is the greatest closer to ever step foot on the field.
Rivera has recorded over 600 saves, while only allowing 13 runs in 94 postseason appearances.
Sell out Marlins' Sun Life Stadium
Mike Ehrmann/Getty Images
For whatever reason, the Florida Marlins just can't fill their stadium.
The Marlins have been a mildly successful team, winning the World Series twice since 1996, so there is no reason for the minimal fan support.
An example of the Marlins' wavering fanhood would be this gem against the Cincinnati Reds earlier this season.
Survive an NFL Season Without Hearing About Brett Favre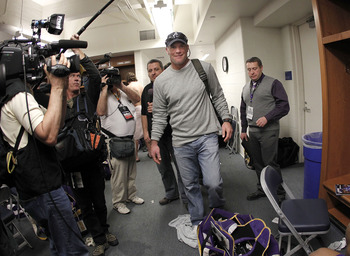 Gregory Shamus/Getty Images
Brett Favre will pack up his bags every year but never actually leave.
First, he left the Green Bay Packers to retire but then returned to football with the New York Jets. He retired from the Jets only to sign with the Minnesota Vikings. Now anytime a potential Super Bowl contender's quarterback goes down, Favre's name is at the top of the list.
Honorable Mention: Make It onto the Field as a Fan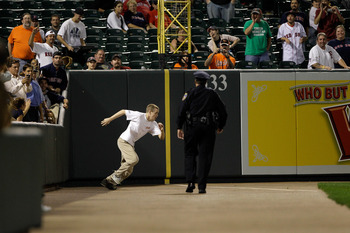 Rob Carr/Getty Images
So many fans try so hard to get onto the playing field. Personally, this was always one of my goals.
The best example of this would be when a fan literally took the football out of Brett Favre's hands.
Thanks for reading and follow me on Twitter @RajPrashad
Keep Reading