WWE Night of Champions 2011 Results: What's Next for Alberto Del Rio After Loss?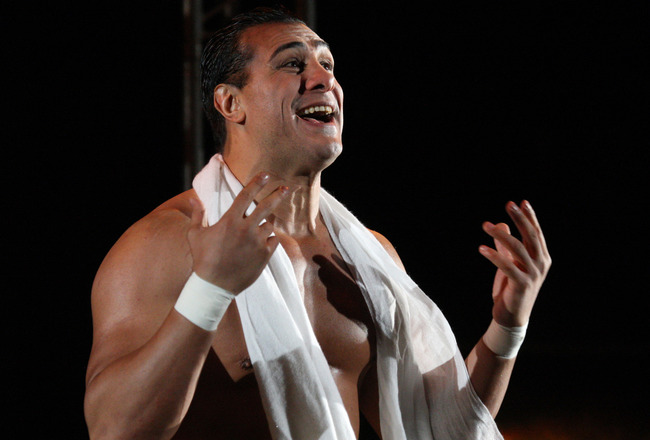 Gallo Images/Getty Images
With the WWE Championship on the line and everyone wondering where this feud was going, John Cena pulled out another championship victory.
Cena is now a 10-time WWE Champion and for Alberto Del Rio, he has become another transitional champion with nowhere to go.
During the match, Ricardo Rodriguez was ejected from ringside for pulling Cena's leg. Rodriguez came back after Cena delivered an Attitude Adjustment, only to meet a right hand. A STFU later, and Del Rio tapped out to yet another "Super Cena" performance.
Where does Del Rio go from here?
The Coveted Rematch Clause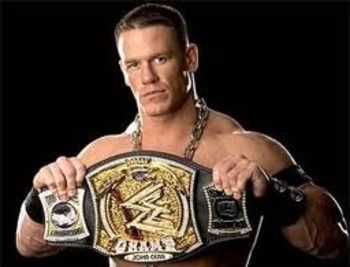 In the past number of weeks, we have become more familiar with the rematch clause, with so many different WWE Champions since Summerslam.
Alberto Del Rio has that opportunity as well and there is no telling when it will be cashed in.
Could it be on an episode of Raw, where they put the feud to rest, as John Cena prepares to team with The Rock at Survivor Series?
Will it be inside Hell in a Cell in two weeks?
Either way, one thing is for sure, this thing isn't over between Cena and Del Rio.
Back in a Pool of Heels?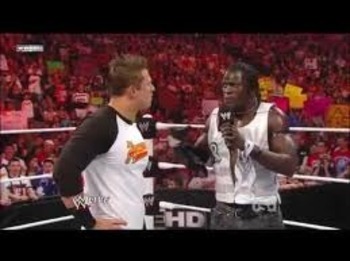 John Cena is the WWE Champion once again and that means we will take a look at a pool of heels that include the likes of R-Truth and The Miz, along with the man who didn't get a true rematch for the title that he lost, CM Punk.
Alberto Del Rio fits into this category and considering how clean Cena won the match, this feud shouldn't last much longer.
Look for Del Rio to spend a little more time on the mid-card, providing some new feuds for the abundance of faces on the WWE's mid-card after the tour of Mexico.
Speaking of which, here is how that may play out...
But What About WWE's Trip to Mexico?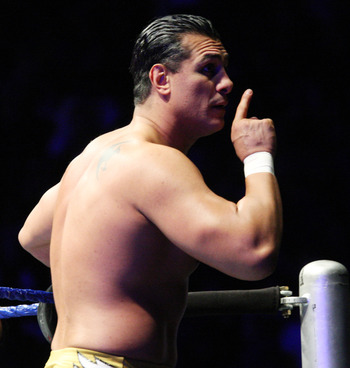 Gallo Images/Getty Images
One of the plans for WWE was to have Del Rio go on the Mexico tour as WWE Champion, returning as a conqueror of the world for ticket sales.
The tour takes place from October 12-15.
Could Cena's win be a prelude to Del Rio conquering Cena inside Hell in a Cell in a rematch at the PPV taking place on October 2?
Del Rio may win the WWE Championship during Hell in a Cell, but once the tour of Mexico is over, so will his reign.
What do you think?
Mark Pare is a WWE Featured Columnist. You can follow him on Twitter and don't forget to check out his sportswriter page.
Keep Reading