US Open Tennis 2011: 5 Biggest Shockers of 2011 Open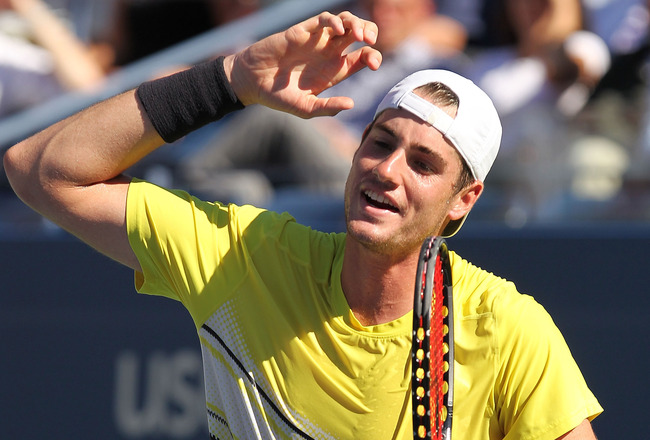 Al Bello/Getty Images
With most of the 2011 US Open in the book, we have seen just about everything: delays, dominating performances, incredible outfits and—of course—shockers.
You will have surprise performances in pretty much every tournament of every sport, but tennis takes that to another level. With so many athletes in the field, you're bound to have a few.
2011 in Flushing Meadows was no different. We saw some players breakthrough suddenly and saw others who finally answered the call to action.
These five individuals shocked us all the most.
Janko Tipsarevic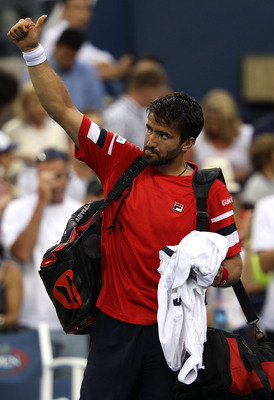 Clive Brunskill/Getty Images
Despite having to retire from the tournament in the quarterfinals, Tipsarevic had a US Open to remember.
The 20th-ranked player from Serbia came into Flushing Meadows having never won a singles tournament, let alone a Grand Slam. Most didn't expect him to escape Thomas Berdych in Round 3.
However, Tipsarevic mowed through his first four rounds, dropping two sets along the way. It was the first time he'd seen the quarterfinal round of a Grand Slam.
That's where he ran into fellow Serbian, Novak Djokovic. I know that's kind of a no-name, so allow me to explain: that's the top player in the world.
Tipsarevic gave Djokovic all he could handle in the first two sets, taking him to tiebreakers both times and even winning the second set. Unfortunately, a bad leg caught up with Tipsarevic, and he retired in the fourth set after dropping the third by a score of 6-0.
A quarterfinal appearance is something to be proud of for Tipsarevic. We may be seeing more runs like this one.
Andy Roddick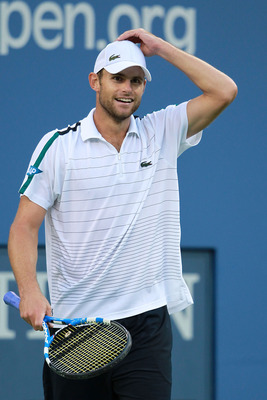 Nick Laham/Getty Images
I'm sick of pretending Andy Roddick is a great tennis player.
He's not.
He's won ONE Grand Slam title since he debuted in 2000. ONE.
How he's still ranked, given his past several mediocre performances, I'm not sure. Winning several small tournaments no longer does the trick (or should no longer I suppose).
Now that I've said my peace about Roddick, you understand why I rank his quarterfinals appearance in the US Open as a shocker. For him to make even that much noise, surprises the heck out of me.
He even accumulated good victories against David Ferrer and Jack Sock. Perhaps, Roddick is going to try to make one more run?
Angelique Kerber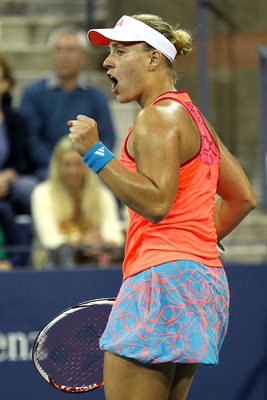 Matthew Stockman/Getty Images
Given that Kerber was unseeded and made it to the semifinals, she probably should be higher on this list of shockers. However, her road wasn't that tough, which limits the surprise factor.
Still, I'm not about to cheapen such a fantastic run to the semis. Kerber had never seen anything past the third round of a Grand Slam tournament.
Coming in with a 2011 record of 15-18, Kerber's hopes seemed doomed from the start. However, from Round 1 and through the quarters, Kerber dropped only a single set.
Her road ended in the semis, but Kerber finally made herself known. She showed herself to be a very agile player with accurate shots.
Once she maintains her emotions a little better, we may be watching a champion.
John Isner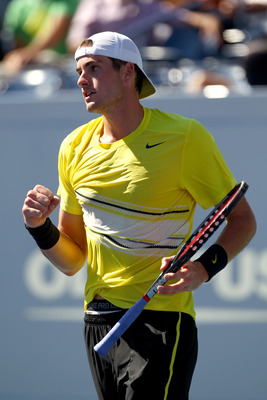 Clive Brunskill/Getty Images
Isner's big claim to fame was his historic 13-hour match against Nicolas Mahut in the 2010 edition of Wimbledon. Now, he may be on his way to being known as a champion.
He only reached the quarterfinals, but after being down two sets to Andy Murray, Isner's resilience was impressive. He battled and battled with Murray, never letting up until he simply got too tired.
Breaking into the quarterfinals broke a barrier that stood in front of Isner, as he finally broke the fourth round of a major tournament.
We saw a great display of power and resilience from the big American. If they continue to improve, watch for him to make a lot of noise in 2012.
Samantha Stosur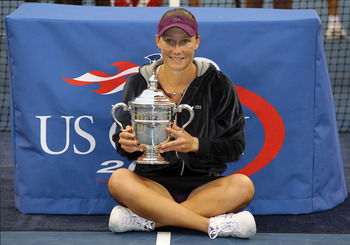 Matthew Stockman/Getty Images
Names that came to mind when you thought of who may win the women's version of the US Open: Williams, Wozniacki, Zvonereva, Sharapova, etc.
Not Stosur (despite being the world's ninth ranked player).
She essentially walked through the US Open, dropping only two sets in the entire tournament and dominating Serena Williams in the final.
Her performance was one of the better ones we've seen in recent years. She had such an impressive combination of power and accuracy that just baffled her opponents.
She was also good for battling and battling to a point that her opponents simply got frustrated (just ask Serena Williams about that).
Samantha Stosur's first Grand Slam came in 2011 in Flushing Meadows. It won't be her last.
Keep Reading