10 Most Overrated Tennis Players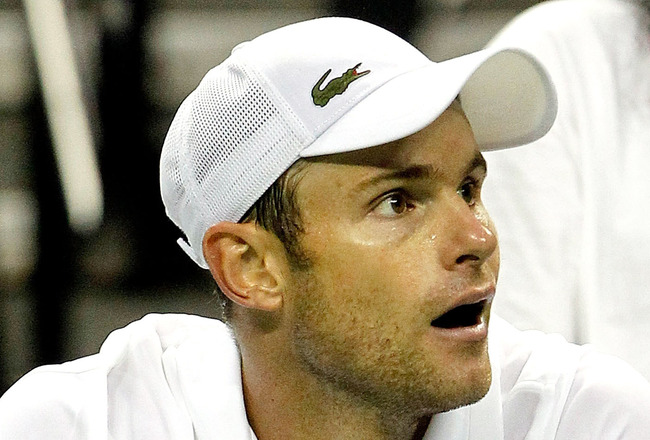 Matthew Stockman/Getty Images
There are athletes who receive way too much attention, and athletes who are consistently ignored.
Tennis is no different from other sports. There are plenty of over-rated tennis players who don't deserve the credit they are given.
They have managed to grab the lime-light by getting far in a grand slam or showing flashes of brilliance, but in the end they have failed to live up to the hype.
Here is a list of the biggest disappointments of the current men's tour.
Honorable Mentions: Stanislas Wawrinka, Richard Gasquet, Ryan Harrison
10. Marin Cilic, Furthest He Can Get in a Grand Slam: Round of 16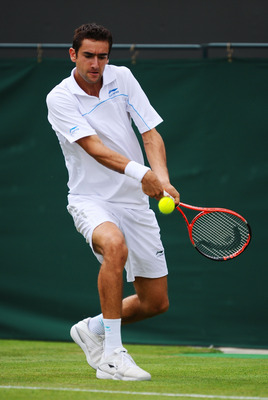 Clive Mason/Getty Images
When you see Cilic play, sometimes he looks like he can be an elite player. He moves very well for a big guy, and his ground strokes are very strong.
At other times, Cilic looks like a guy who shouldn't even be on tour. It's time to give up on Cilic. He will never be a consistent player.
9. Fernando Verdasco, Furthest He Can Get in a Grand Slam: Round of 32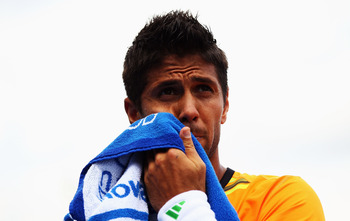 Clive Brunskill/Getty Images
Verdasco doesn't hit the ball with enough force to win against the top players. He is a baseline player who counts on opponents making unforced errors.
This strategy doesn't work against the top opponents. A dramatic change will have to be made if Verdasco wants to advance in the later rounds.
8. Marcos Baghdatis, Furthest He Can Get in Grand Slam: Round of 32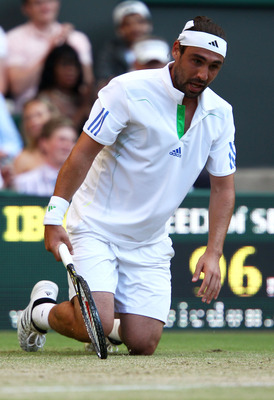 Clive Brunskill/Getty Images
As much as I love watching Baghdatis play, he can't compete with top players. He is inconsistent and impatient, going for shots he can't make.
There may be one time Baghdatis makes a run a grand slam, but it won't last for long.
7. Thomaz Bellucci, Furthest He Can Get in a Grand Slam: Quarterfinals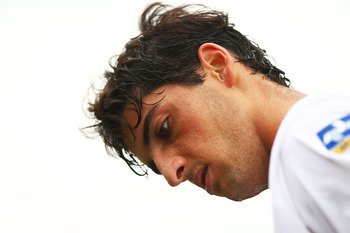 Clive Brunskill/Getty Images
It may too early for Bellucci to be on this list. All signs are leading towards disaster for Bellucci.
He lacks a good backhand. He is usually very late on his ground strokes and needs to work on his conditioning. His mental game is very weak as well.
6. Sam Querrey, Furthest He Can Get in a Grand Slam: Third Round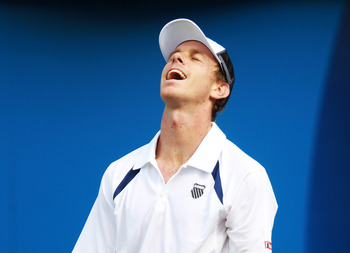 Julian Finney/Getty Images
Querrey has been a big disappointment for American tennis, but it's not really surprising that he's just average. He is out of shape and his only strength is his serve.
Look for Querrey to be around the rank of 30 or above his entire career.
5. David Ferrer, Furthest He Can Get in a Grand Slam: Quarterfinals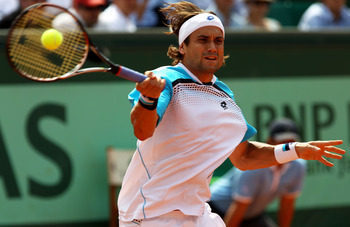 Alex Livesey/Getty Images
Ferrer plays exactly like Verdasco, but is slightly better. Ferrer doesn't deserve the No. 6 ranking. Ferrer has no serve and no net game.
No top player is phased by Ferrer's long rally approach. Ferrer is a good story because he is 5'9" and 29 years old, still performing at a high level.
4. John Isner, Furthest He Can Get in a Grand Slam: Third Round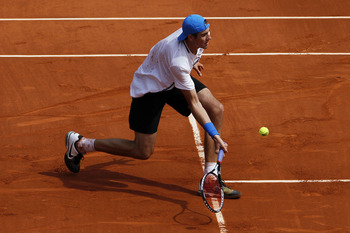 Matthew Stockman/Getty Images
I cannot see John Isner getting to the round of 16 in any tournament. Isner has probably the worst backhand in tennis and his movement is also just as bad.
A lot of hype surrounds Isner, but the truth is he is 26 years old and hasn't been past the fourth round in any tournament. There are too many younger stars who deserve 20 times more credit than Isner.
3. Mardy Fish, Furthest He Can Get in a Grand Slam: Quarterfinals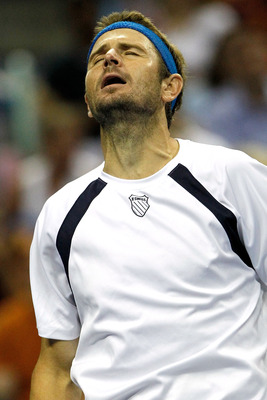 Matthew Stockman/Getty Images
Last year, all anyone heard about Mardy Fish was that he had lost 20 pounds. People were saying he put so much effort into his weight loss program that he had finally had a chance to win a grand slam.
Fish should not have been complimented for his diet. He put on too much weight and he had to slim so I'm not going to him any credit. Next, there is no way Fish can win a grand slam, let alone make a semi-final.
Fish is 29 years old and the furthest he has been in a grand slam is the quarterfinals. He has a good serve and above-average ground strokes, but he is too old and there are way too many talented players who could beat Fish.
2. Andy Roddick, Furthest He Can Get in a Grand Slam: Round of 16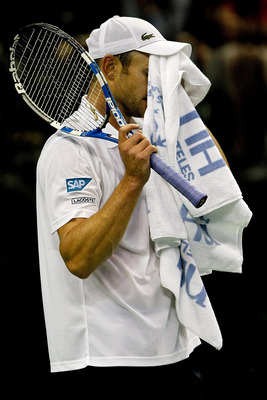 Matthew Stockman/Getty Images
There is a theme on this list: Americans. Every sports show or article I see is titled "Is it time for the Americans to step up?" No it's not. They have no emerging talent, and when one American tennis player has a single quality win, they are ready to anoint him the next one.
Andy Roddick may be the most overrated player of all-time. In his career, he only has one grand slam championship. Currently, Roddick is 28 years old and people don't seem to realize that is pretty old for a tennis player.
Feliciano Lopez destroyed him at Wimbledon this year because Roddick had the worst approach shots I've ever seen. Roddick has only one thing working for him: a good serve.
He has no baseline game and an above-average net game. He won't make the quarterfinals of any grand slam from here on out.
1. Andy Murray, Furthest He Can Get in a Grand Slam: Finals (Except Wimbledon)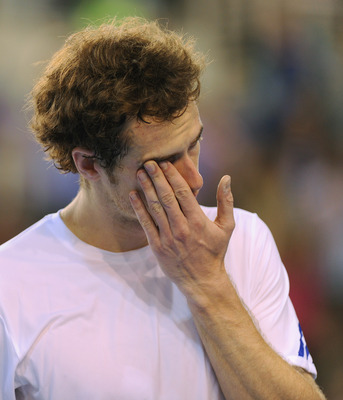 Michael Regan/Getty Images
Andy Murray has all the talent in the world, but his mental toughness may be the poorest of the tour. If, and that's a big if, Murray can overcome his jitters when he steps on the court, he can be one of the best tennis players in the game.
He has the second best backhand, next to Djokovic, and a decent serve. He could have easily beat Nadal at Wimbledon. In the first set, he completely outplayed Nadal because of his aggressive play. Once he started getting into rallies and not finishing points, he started losing.
Murray is overrated because people still think he can win a grand slam. He has failed to beat anyone on a big stage to date and he won't win in the future.
A couple of years ago, analysts made a big deal about Murray's new conditioning. Being in good shape is a given for all athletes. It does not constitute a breakthrough strategy.
Moreover, every time Murray won, he flexed. This shows a lack of maturity. Murray's immature behavior will be his downfall. He resorts to smashing rackets and yelling at himself.
Those antics don't help and they often indicate to opponents how little confidence Murray has.
Keep Reading